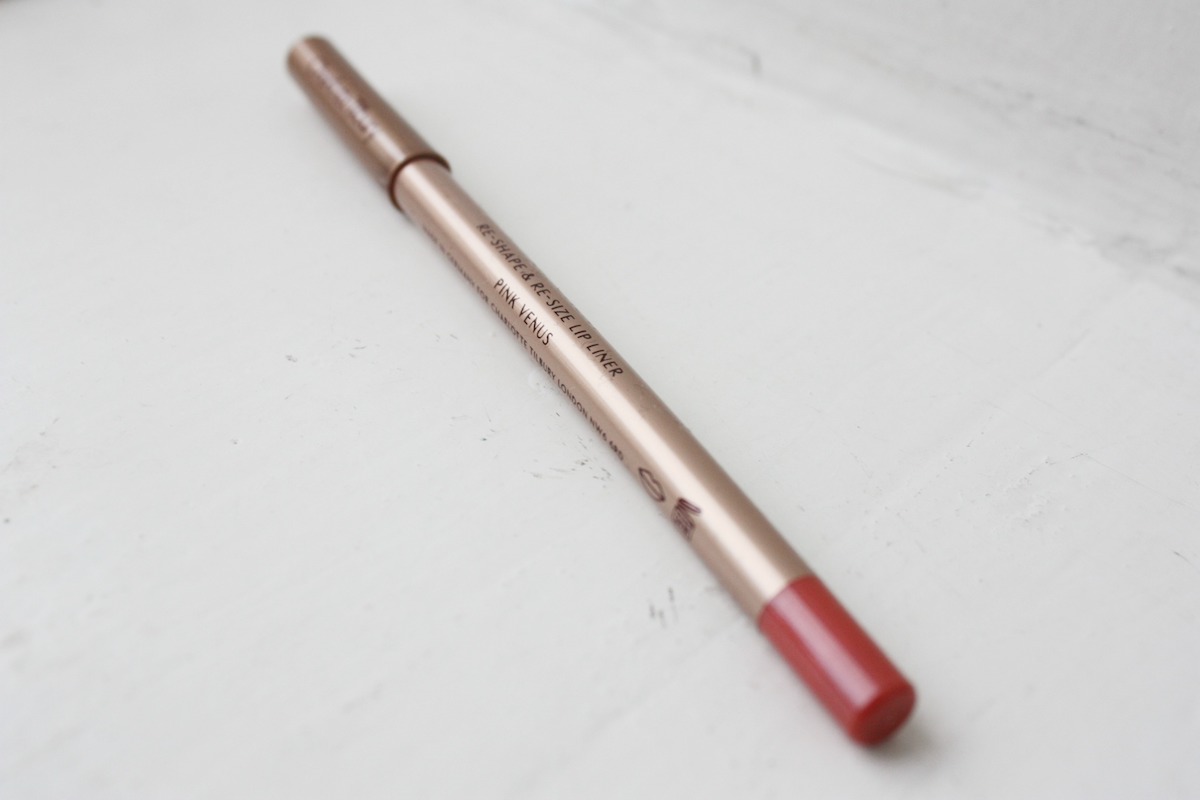 There is actually a funny story behind how I ended up with this lip liner,
because I didn't intend to buy it at all!
I was in England over Christmas and New Year 2017/2018. On one of the days, during my stay with Matt's family, we all went to the Trafford center just outside Manchester. The Trafford Center is a huge shopping mall, in case you didn't know, and they have a Selfridges there – which has a Charlotte Tilbury counter! I went to the counter and a lovely salesgirl approached me. I told her I was on the look for a new foundation, a new brow product and the lip liner 'Pillow talk'. I tried out the other items and then I tried the lip liner I wanted. They didn't have the foundation in stock, so I decided just to buy my brow product and the lip liner. However, when I came home and opened my new lip liner it turned out to be the Charlotte Tilbury lip liner in Pink Venus! I was actually rather upset at first because I really wanted the pillowtalk one… Then I decided to just give Pink Venus a shot, and I'm glad I did. Because it is a very lovely shade, and I've grown rather fond of it.
Now… You might think that was it for the story. But it isn't. When I came home from England, I decided to order the lip liner and the foundation I had originally wanted. So I went online to cultbeauty and ordered the products. About a week after ordering them they arrived (as promised) and all of the items were correct – a part from my lip liner… Which was once again… PINK VENUS! It made me laugh, I couldn't believe this could happen to me twice and in two different places!? What are the odds? I contacted customer service at once and although I couldn't get through on their international phone line, I got a reply to my e-mail the day after. The customer service employee was very kind, and said she would send me the correct lip liner (which I have now received) and that I could keep the other one.
As I don't need two of the same lip liner, I have decided to give one of them away to one of my readers instead! All of the details for the giveaway will be listed below, and you can also gain an entry on my instagram 🙂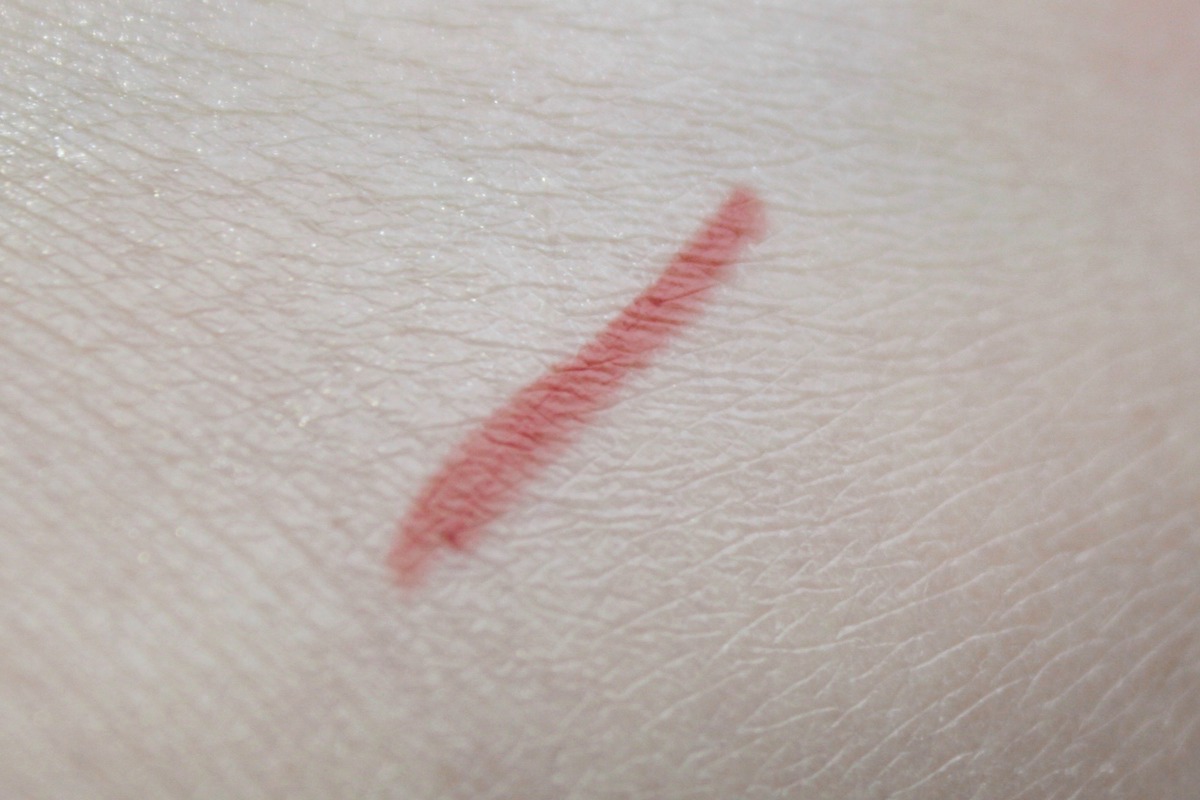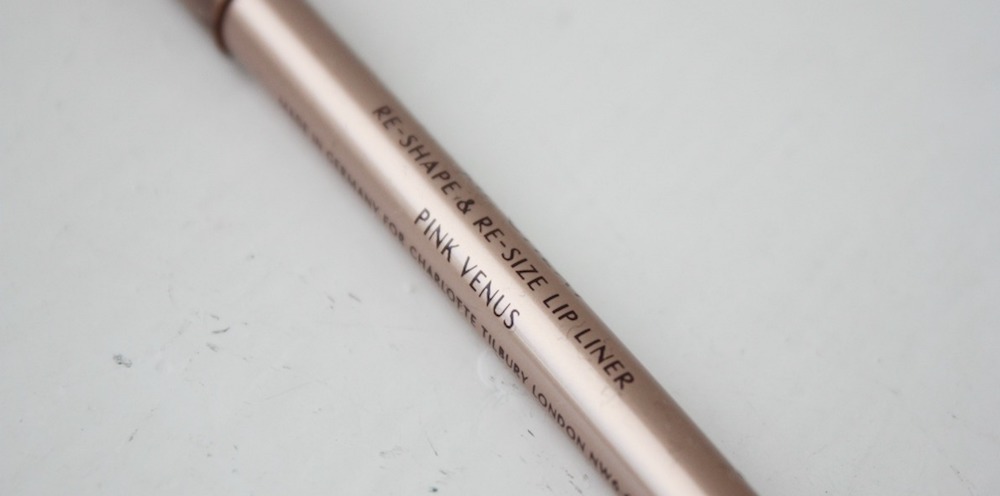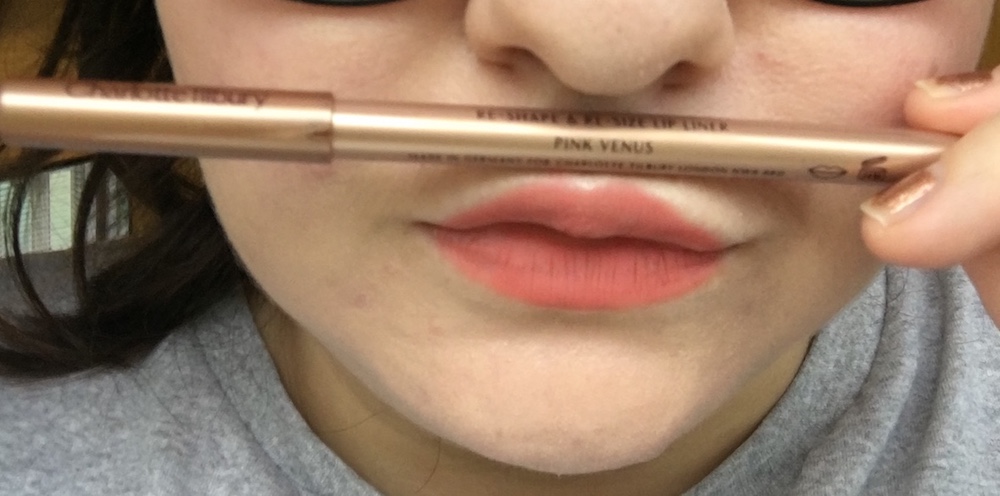 Charlotte Tilbury Lip Liner in Pink Venus – Review
In case you don't know who Charlotte Tilbury is let me tell you. She is a renowned British makeup artist and has done many cover shoots and editorials. She also has a YouTube channel full of smaller tutorials. For years I've heard good things about her makeup, but I just never got around to buying any, until last year.
Her lip liners are very soft, easy to apply and very pigmented. They also feel slightly waxy (in a good way), which means they stay put and do not bleed any color. I've even used it a few times on my entire lips and it looked lovely, and it didn't dry them out at all. I've had this lip liner for a month now (and the shade Pillowtalk for a few weeks) and they really help extend the wear time of my lipsticks.
Pink Venus is closer to a warm matte pink coral or warm peachy shade, than just pink I'd say (see photo above and below). I can at least see it looking great with many summer coral lipsticks. It glides on with ease, and helps my lipstick last longer. It also lasted me two meals, where I used cutlery. However, I once ate a burger (with my hands) and that made some of it disappear. I don't mind that though, as most of my lip liners do that if I eat food like that. I believe the lipstick from Charlotte Tilbury that matches Pink Venus best is the shade "Bitch Perfect". I definitely want to get my hands on that at some point this year!
What you need to know:
It is easy to apply
It is long lasting
The packaging is lovely
It has a very mild fragrance
---
?‍?? You can get it for £16.00 (135DKK) in various stores and online at Charlotte Tilbury and Cultbeauty.
---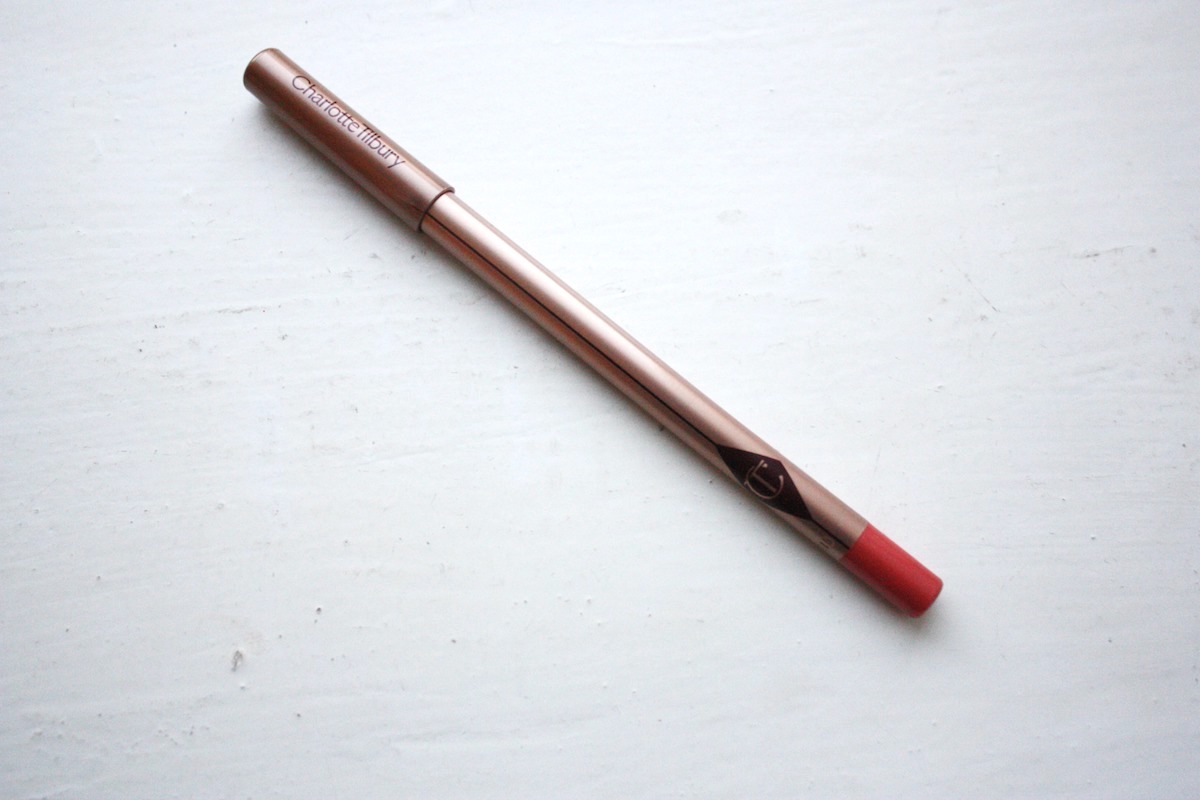 G I V E A W A Y    R U L E S
It's honestly very simple. All you have to do, if you want the chance to win a brand new Charlotte Tilbury Pink Venus lip liner, is to leave a comment below. You can also gain an entry on my instagram, where you just have to follow the rules mentioned there. May the odds be ever in your favor!
T E R M S   &   C O N D I T I O N S
– Open internationally.




– One entry per person.




– The giveaway closes at midnight CET on Saturday March 3rd, 2018. 


– The winner will be contacted directly by me and will have 48 hours to reply.
– The winner will be announced on instagram in my stories the following day.
– Your details will not be passed on to a third party.
– I paid for this myself so this is

 

not

 

a promotion.