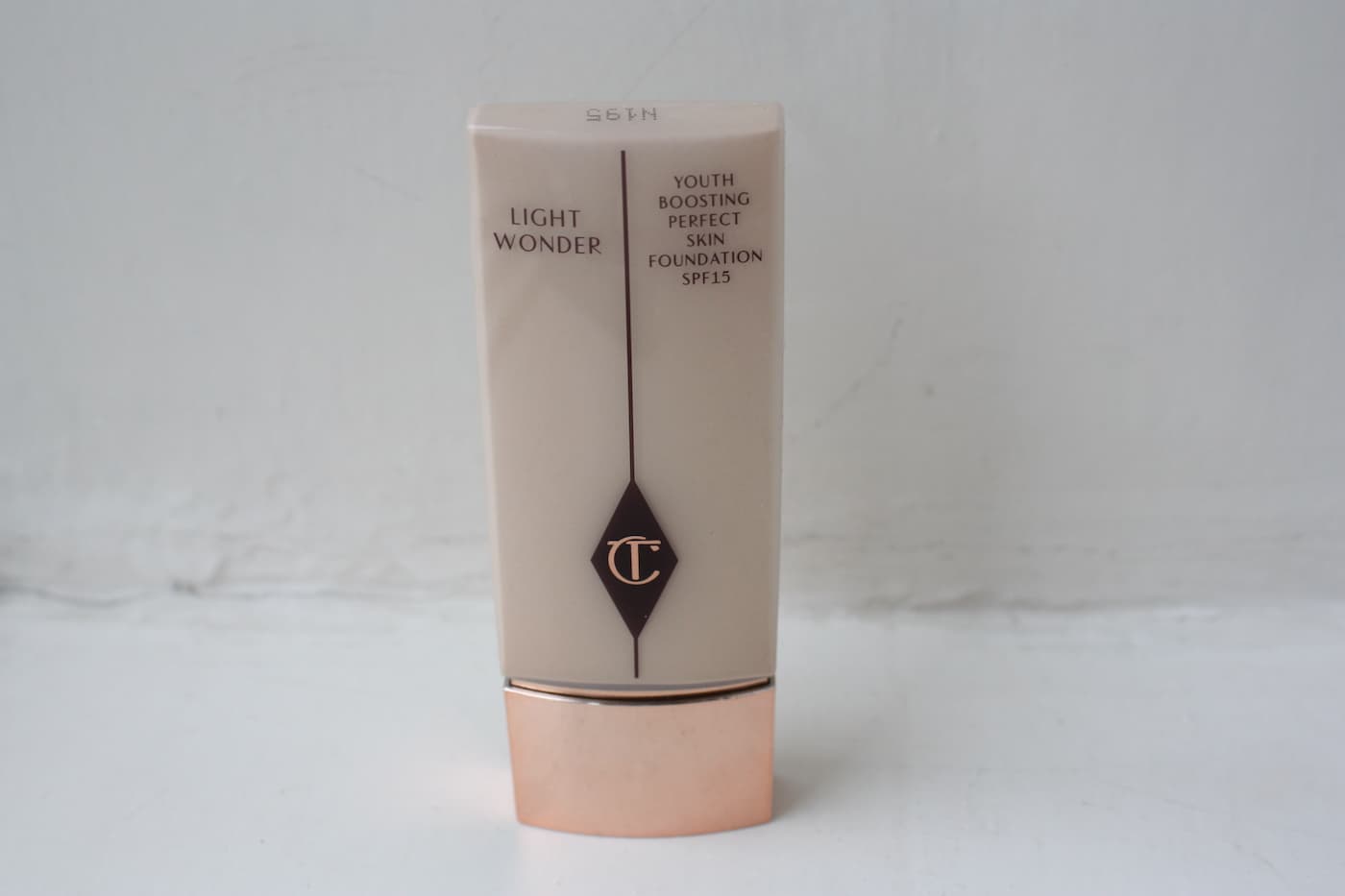 Light Wonder foundation in Fair 1
When I was in the UK over Christmas I went to the Trafford Centre, and in that mall there is a Selfridges! In said Selfridges they've got lots of lovely beauty counters and one of them is Charlotte Tilbury. Now, I can't find Charlotte Tilbury in Denmark, so it was pretty amazing to just be able to browse around at the Charlotte Tilbury counter.
If I had more money I would've bought a whole lot more haha. I ended up getting a refill of my fave lipstick 'Pillow talk' and this Light Wonder foundation. To be honest I do not wear foundation all that much, I think I'm just too lazy to spend time on that every morning. But, I do wear it from time to time and for many many years my favorite foundation was Urban Decay's Naked Skin Foundation – and it still probably is. HOWEVER this Light Wonder comes close.
Light Wonder is a pretty light coverage foundation, but it works beautifully for what it offers. I think it applies well with a sponge or just using your fingers. I use the shade "1 fair" as I am quite pale. I would probably purchase it again, but I do also want to try some of her other foundations. I particularly want to try her "Beautiful skin foundation" which is a medium coverage foundation. But for now I am happy with Light Wonder!
Charlotte Tilbury Light Wonders retails for 349 DKK or £36.00.