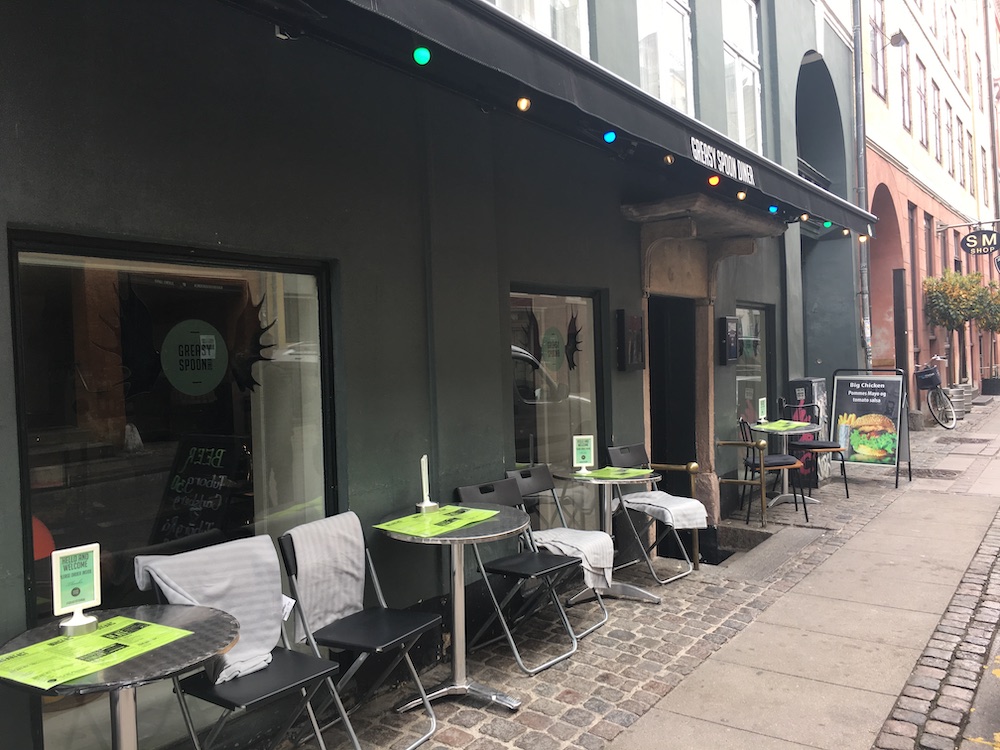 Friends & Brunch
Today I met up with some of the lovely people from the Google Digital Coordinator course for brunch at the Greasy Spoon. We generally arrange brunches, lunches or drinks etc. every 2 months ish. That way we keep in contact, we learn from each other and share our experiences – which is really nice as we all work in a similar field (communication and marketing).
Today we were only four, the other three couldn't make it. Last time we met was for drinks at Trio, and the time before that it was for brunch at Kalaset. This time I suggested the Greasy Spoon as I had heard it was a nice place to have an american style brunch ?.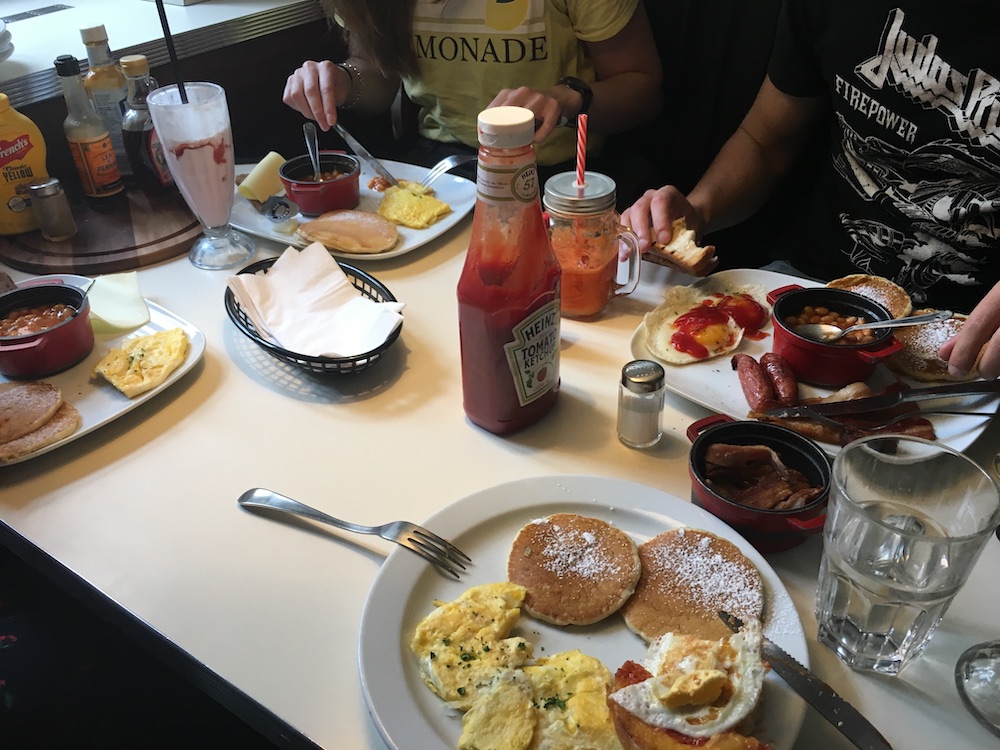 ---
The Greasy Spoon
---
Although there are plenty of choices at the Greasy Spoon we all wanted to have something breakfasty'. Martin ordered the "All-In", Vanessa and Stinne built their own breakfast and I had a slider and a "build your own breakfast" as well. It's become rather popular to build your own meals, at least here in Copenhagen – as there's quite a few cafes here that offer it.
Stinne and I also ordered a milkshake each, ooooh how I love milkshakes. I had the banana milkshake, which to be honest was pretty good. It was not amazing, but good. It especially felt nice for my throat, as the thickness of the milkshake didn't hurt as much as water does (I'm still ill).
I'd say that the Greasy Spoon in general was good. I wasn't blown away by a great culinary experience – it was simply good for what it was. I expected to experience an American-style brunch and that is what I got.
Would I come back?
Yes I would. I think they serve good american-style greasy food, and the prices aren't too bad either. They're actually pretty fair for Copenhagen (it can be pricey here). I'd like to take my boyfriend for brunch here, as he would definitely like the "All-In" and the milkshakes. He is quite the milkshake fan! I would also like to try their burger with a side of fries and coleslaw. So yeah, I'll definitely be back to try more.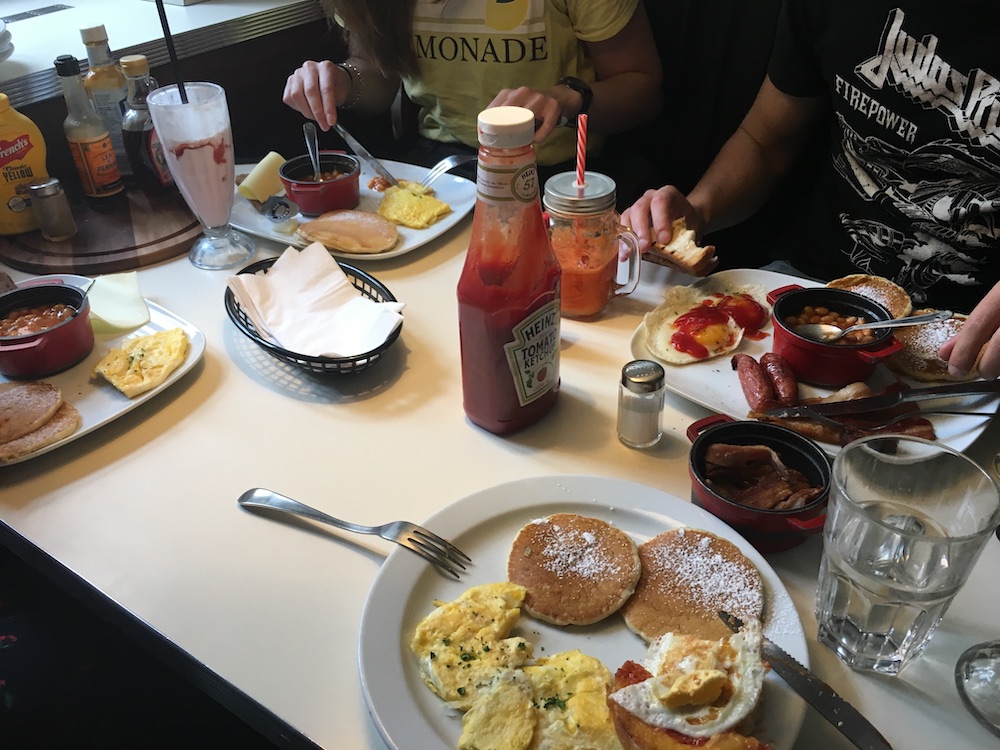 If you have ever been to the Greasy Spoon I'd love to hear what you think of the place!