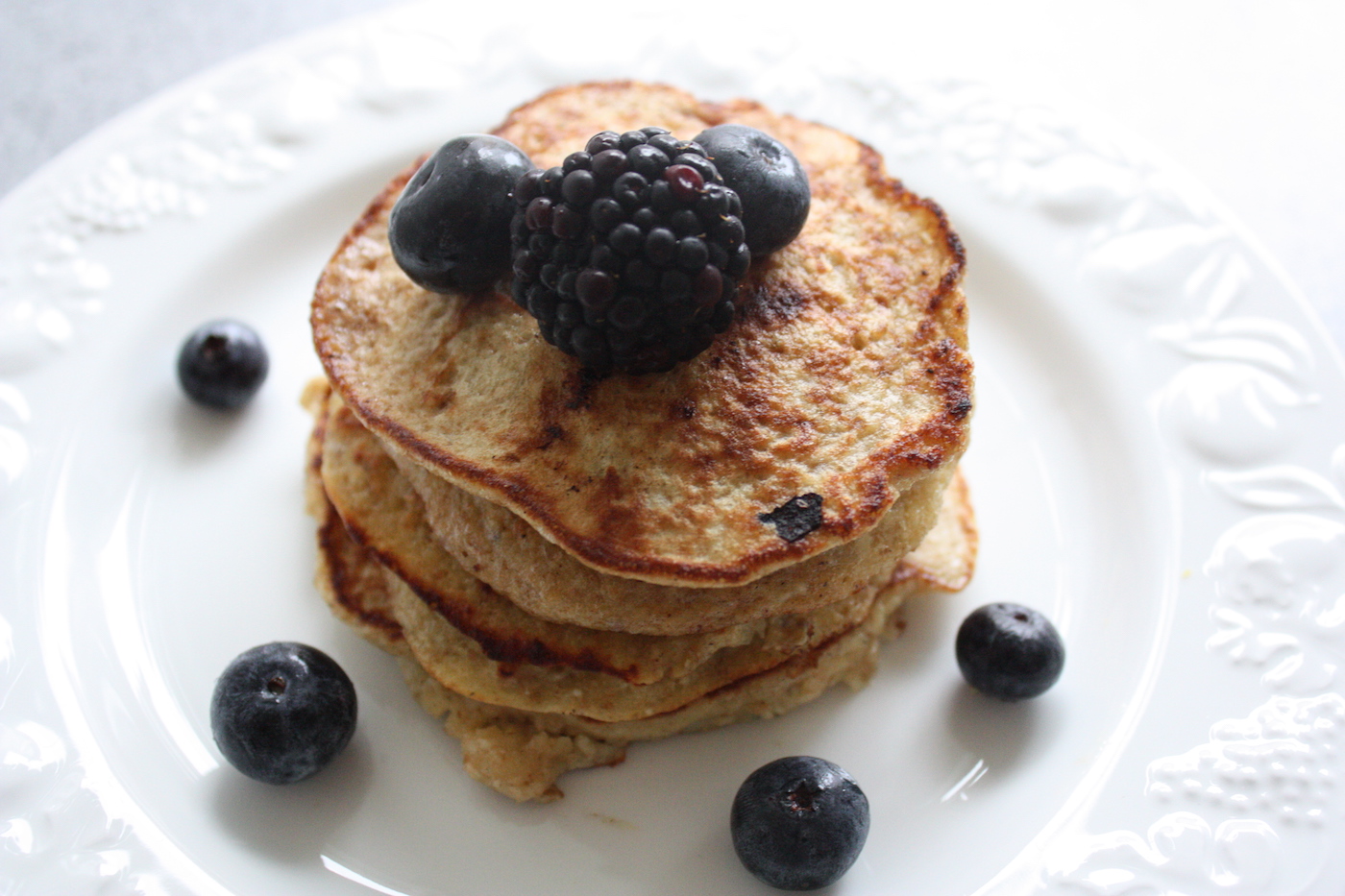 Most of us know that it is important to start the day with a good and healthy breakfast. I'm not always great at remembering to eat breakfast, but having good and easy recipes on hand definitely helps. This banana pancake recipe is just that; delicious and easy to make! There are of course a lot of different ways to make banana pancakes, but the recipe I am using is from the lovely cookbook "Spis Tarmen Sund & Tab Dig" by Stine Junge Albrechtsen.
---
Easy to make banana pancakes
---
These pancakes taste delicious and make a great breakfast meal for 400kcal. It is also perfect for a snack during the day, or even as a small dessert. When I made these last I saved half of the portion for the day after to use as a snack, because Matt didn't eat all of his.
This weekend I will throwing a giveaway for one of you to win a copy of the book where the recipe is from. The post will be live Sunday morning, so keep an eye on my blog and my instagram (where you will also be able to take part of the giveaway). And if you decide to try and make these, please share a photo with me on social media and use the hashtag #spistarmensundogtabdig ?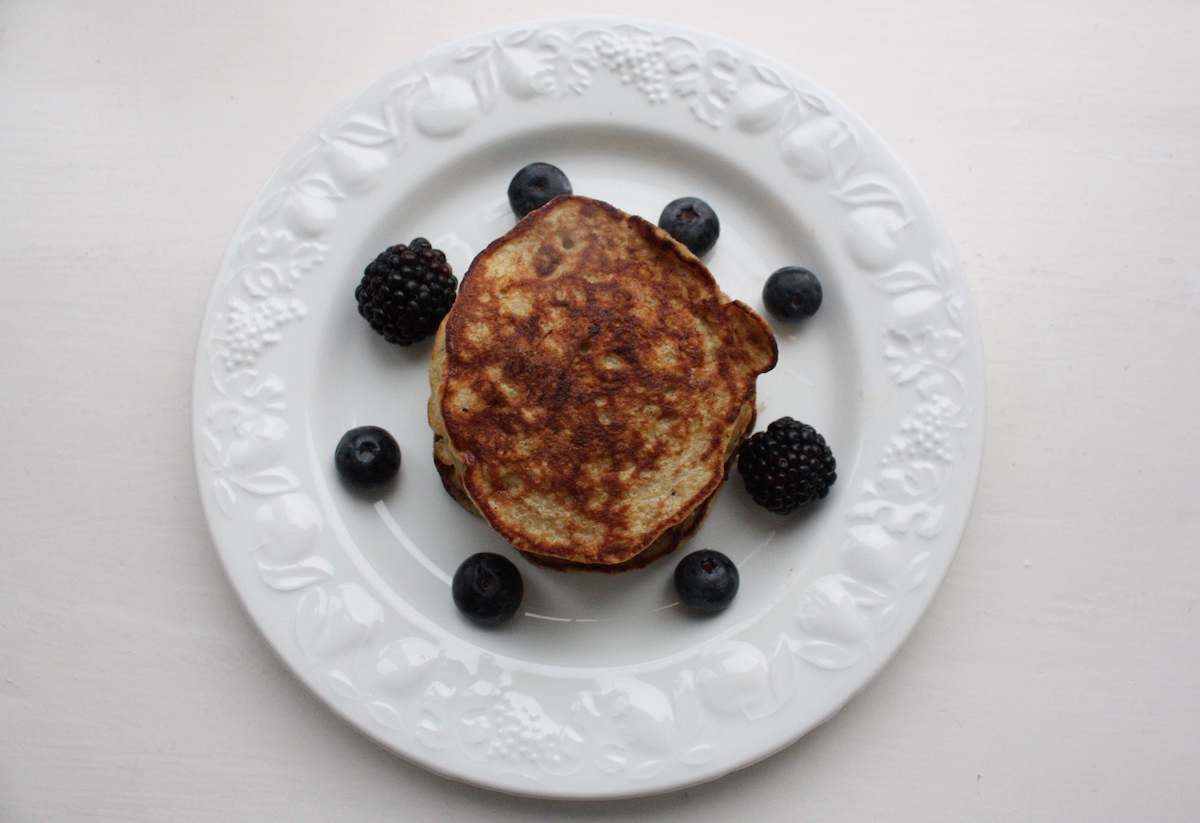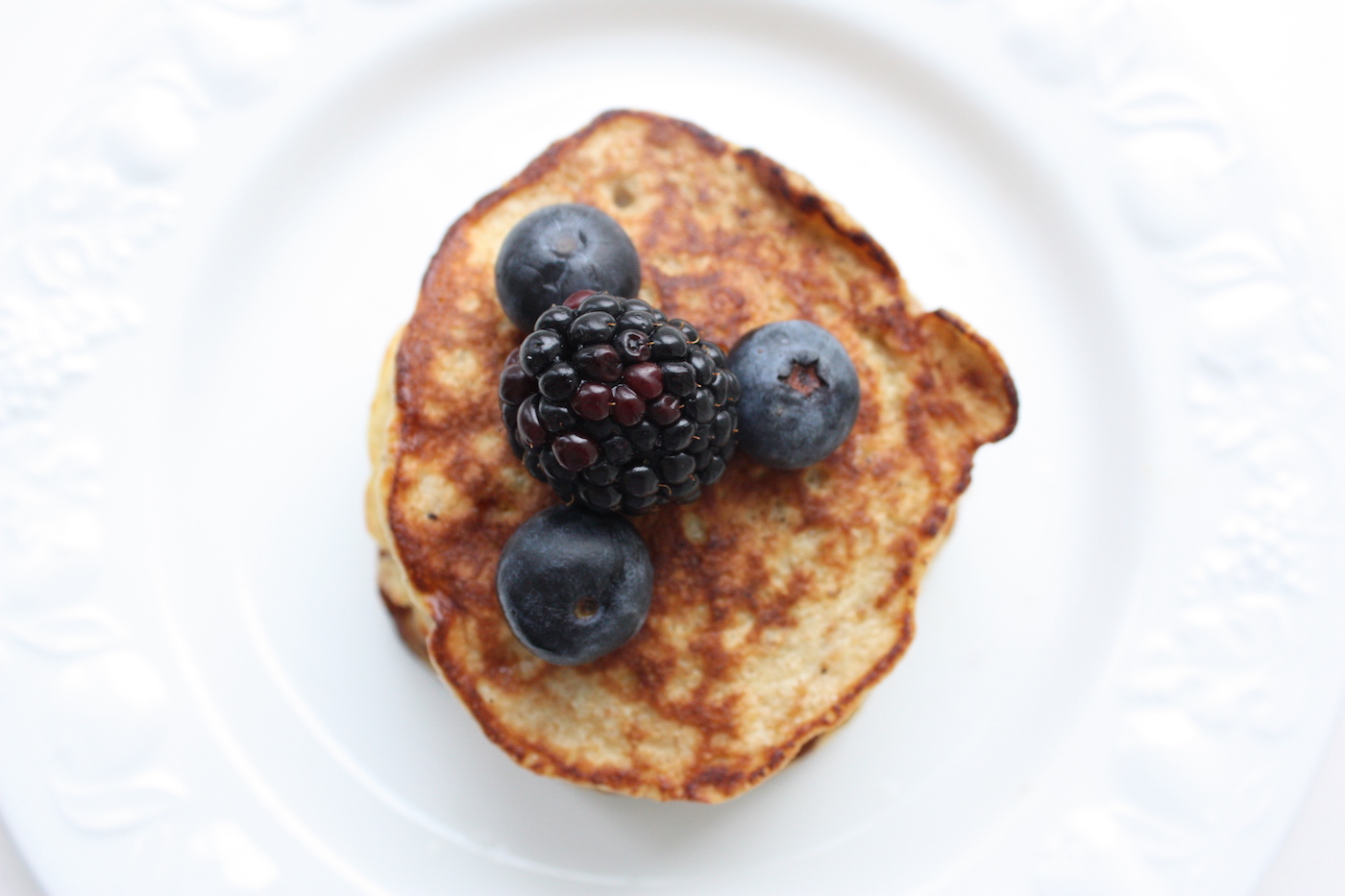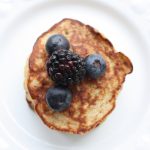 Banana Pancakes
This recipe makes two portions of 400 kcal
Ingredients
The dough
2

whole

Bananas

(180g)

3

medium

Eggs

(180g)

1

dl

Oats

(35g)

1

dl

Whole grain corn flour

(65g)

1

pinch

Cardamom

Use 2-3 pinches if you like a stronger taste of cardamom
For frying
2

tsp

Butter

I use organic unsalted butter
Instructions
Using a fork mash the bananas on a plate

Whisk the eggs ever so slightly and mix in the mashed bananas

Add the oats, corn flour and cardamom.

Mix it all together until the texture of the dough is smooth.

Heat up a pan using 1 tsp butter.

Add half of the pancake dough to the pan
(I get between 8-10 small pancakes in total from this recipe).

Repeat the previous step for the other half of the pancake dough.
Nutritional Information
? Pr. portion:  400 kcal | 46g carbs | 17g Protein | 15g Fat |