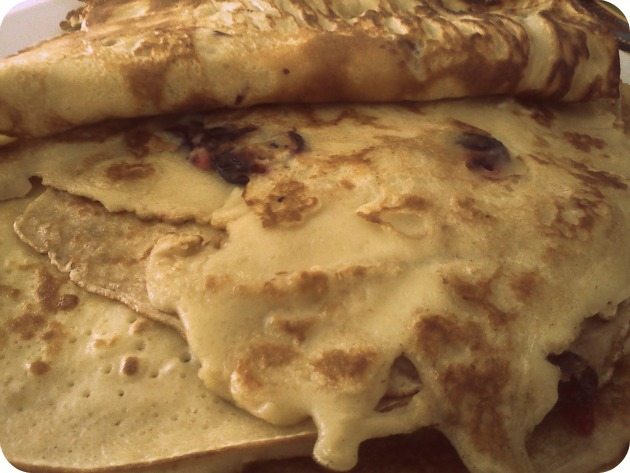 Blueberry pancakes!
❤ 01. Today I got up early, did my laundry, studied some and made blueberry pancakes! ohm nom nom.. I'm having one of those "I'm so glad to be me" kind of days. Do you have those days sometimes too? I just feel happy at where I am right now, it feels like things are going good and I'm good 😀  Also I have the luckiest schedule this semester, Mondays and Fridays off!!
❤ 02. I've been watching a couple of new TV-shows that just started this fall one of them is called "The Secret Circle" and I'm quite taken with it because I adore the actress who plays the main character she was also a main character of another show that unfortunately ended a while ago named Life unexpected. This new show is about witchcraft and mysterious things and that is just right up my street! Another show I decided to give a chance was "Ringer" which starrs Sarah Michelle Gellar. I actually don't like her but the show turned out to be rather intriguing, it is not amazing but it is entertainment. Other shows I'm giving a chance is; Breaking Bad, New girl, Pan Am, The lying game, Against the wall, unforgettable and Revenge. I think I'll do a post about all the tv shows with a short description of them since else this could be a hella lot' of mumbling 😉
❤ 03. I'm completely smitten with glitter nail polish at the moment and I don't have any it's a catastrophe. However, I will get my hands on one soon I think. I've had my eyes on it for a couple of days and I think I have to get it. It comes in gold, silver and confetti and wouldn't gold just look perfect this Christmas!? Yes, yes it would. Do you guys like glitter nail polish?