I am still fairly new in the Lush world, as it is a brand that isn't sold in Denmark (yet). I actually wrote Lush and asked if they were ever going to expand to Denmark, as I know they are in Sweden, and I got a reply back stating that they did indeed intend to expand – they just can't say when. Fair enough I guess, but I personally cannot wait to get a Lush store here! For now I will stick to visiting Lush whenever I'm in the UK and perhaps I will order some online someday too.
Back in April I dragged Matt, and his parents, to the Lush store in Hanley (in Intu Potteries). I grabbed a few bits and bobs and decided to try something new; a lip scrub! I've tried lip scrubs before – just not from Lush. I had a nosey at the four different scrubs available at the store. I almost picked up 'Mint Julips' due to the lovely minty scent. I also liked the 'Honey' lip scrub but figured it was a bit too simple. In the end I was admittedly drawn to the crazy pink color and the sweet candy scent from 'Bubblegum'. The scent is sort of a mix of candy smells and Lush's 'Snow Fairy' line, you know the one that comes out every Christmas? That's how I'd describe it. It's very yummy on your lips!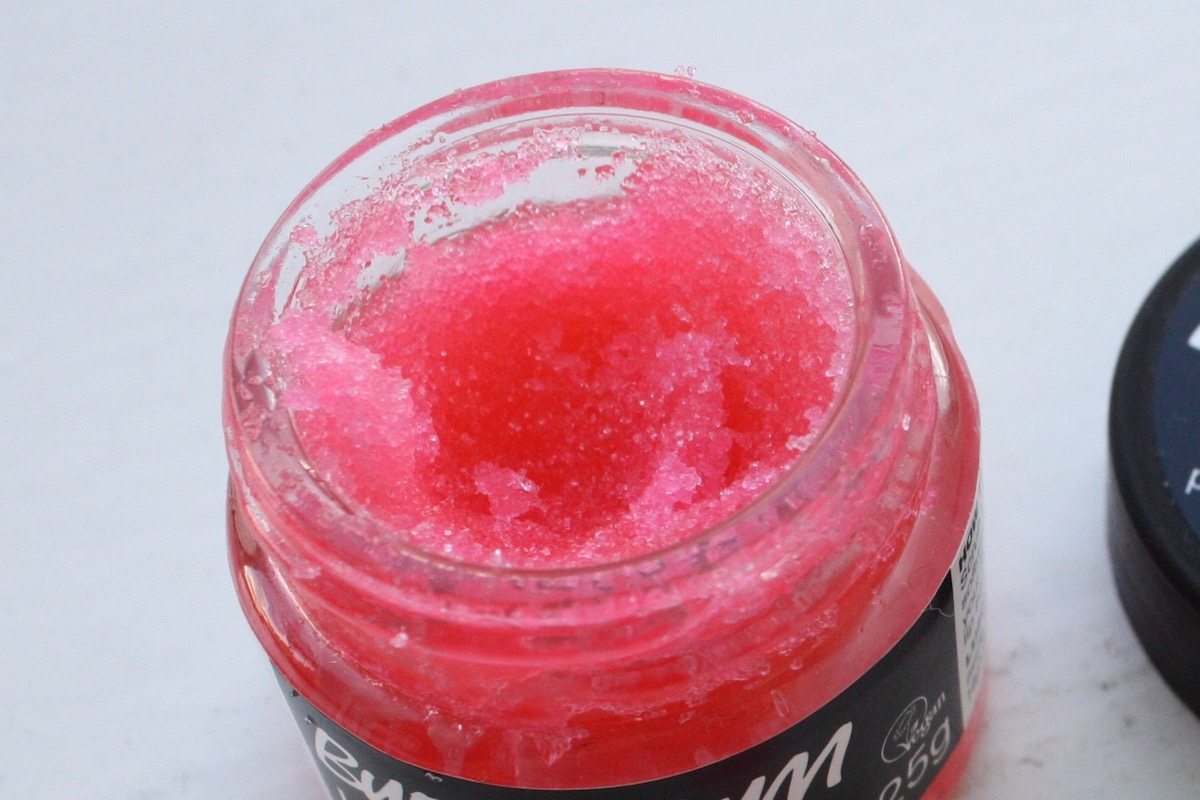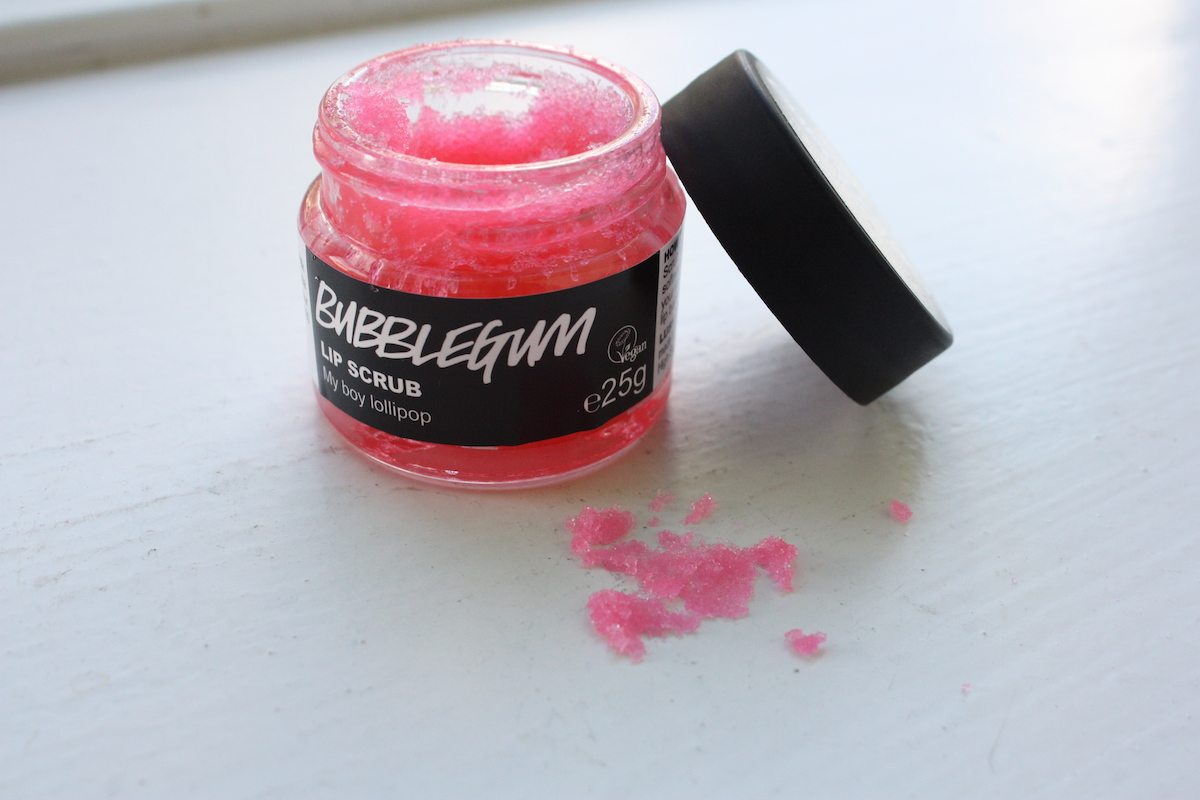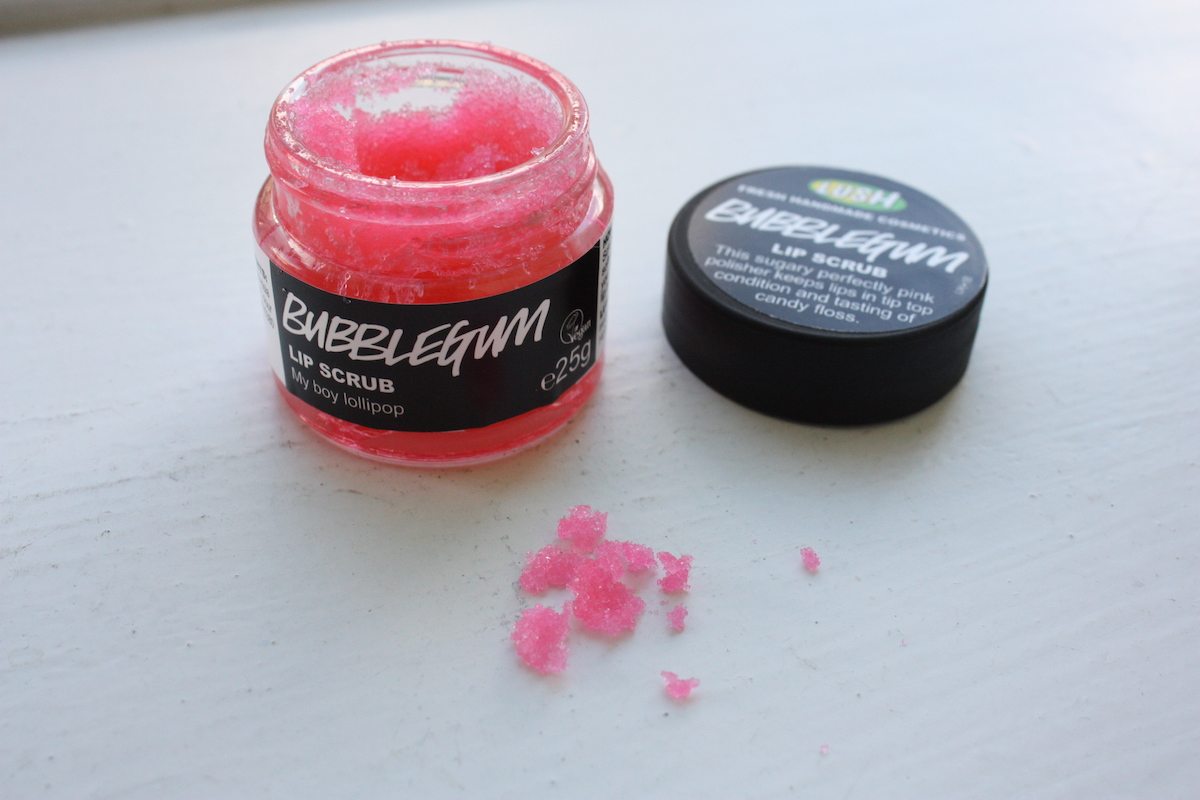 I've been using it every now and again, I do not use it daily. I think it would be too much for my lips to use daily. It does feel really nice when you use it, it tastes sweet (duh it's a sugar scrub!), and leaves my lips feeling very clean and it gets rid of 'dead' skin. I think for me personally after wearing liquid lipsticks I can feel my lips in the need of a little R&R – and that's when a scrub shines! I'd love to try some of the other lip scrubs from Lush, a part from the popcorn one. I did really not enjoy that smell…
This bubble gum lip scrub lives up to all my expectations of a good lip scrub – it smells good, tastes good, feels good and makes my lip softer. In other words; it does the job well! If you're not into the bubblegum scent, Lush have some other lovely lip scrubs and I am sure they are just as good.
What do you think of Lush's lip scrubs?
♥