Wednesday the 24th (last week) I packed my bags and travelled to America.
My morning started with me saying bye to my current roomie, Rocio and taking a shower. My dad arrived at 9:00 because he had some presents I was to bring to my uncle in West Virginia. My uncle visited Denmark back in April and had taken a liking to our pastry and beer, so I had quite a few of those in my large suitcase. I didn't bring too much myself since I knew I could just do laundry at my Uncle's and Aunt's place, which in the end will work out in my favor so I can bring more clothes and such back home with me! We ran a bit late and set off at 09:45 towards the airport. My plane's departure was at 12:20 so I wanted to be there at 10:20. We arrived a few minutes past ten and met my mom and DJ, who had come to greet me before I set off, inside the airport.  I'm glad both my mom and DJ came to wave, it felt really good to see them before my journey. Well them and my dad of course!
As I was waiting in the line at the security check I could see the three of them walking outside in the parking lot. I tried to wave at them and get eye contact but it took a few minutes till' they looked up. But then they did and I kept waving like a crazy person till' I wasn't able to see them anymore. After I had passed the security check (where you are then led straight into the tax-free shop) I  picked up some Kenzo perfume for my grandma, which my dad wanted me to bring for her, and then I bought a sandwich, some popcorn and a bottle of water and headed towards my gate.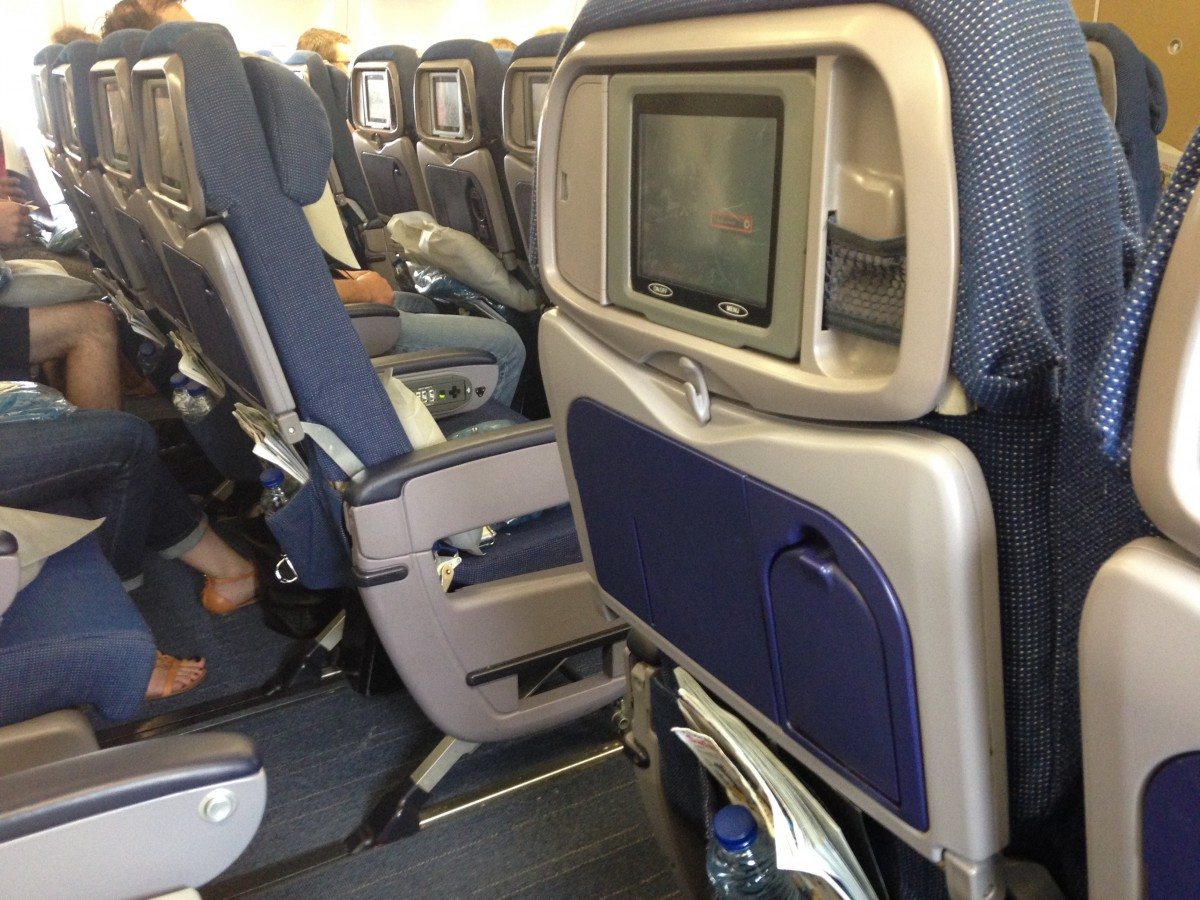 At 12:10 we boarded the plane and I couldn't believe my luck! I was sitting next to the window with only one seat next to me and it was empty!! So during the entire flight I had plenty of space and I could sort of lie on both seats. It surprised me a bit that the plane was so empty. But, no complaints here… We were served food twice and I didn't eat anything either of the times. I don't think I will ever learn to like plane food, the smell basically disturbs me. To make time pass faster (during the 8 hour flight) I watched some TV shows; Jane the Virgin and Orange Is The New Black. I had seen most of the movies which were offered on the flight so I was pretty glad I had brought my Macbook. Oh yeah by the way I got a new Macbook Pro a couple of weeks ago. More about that another day.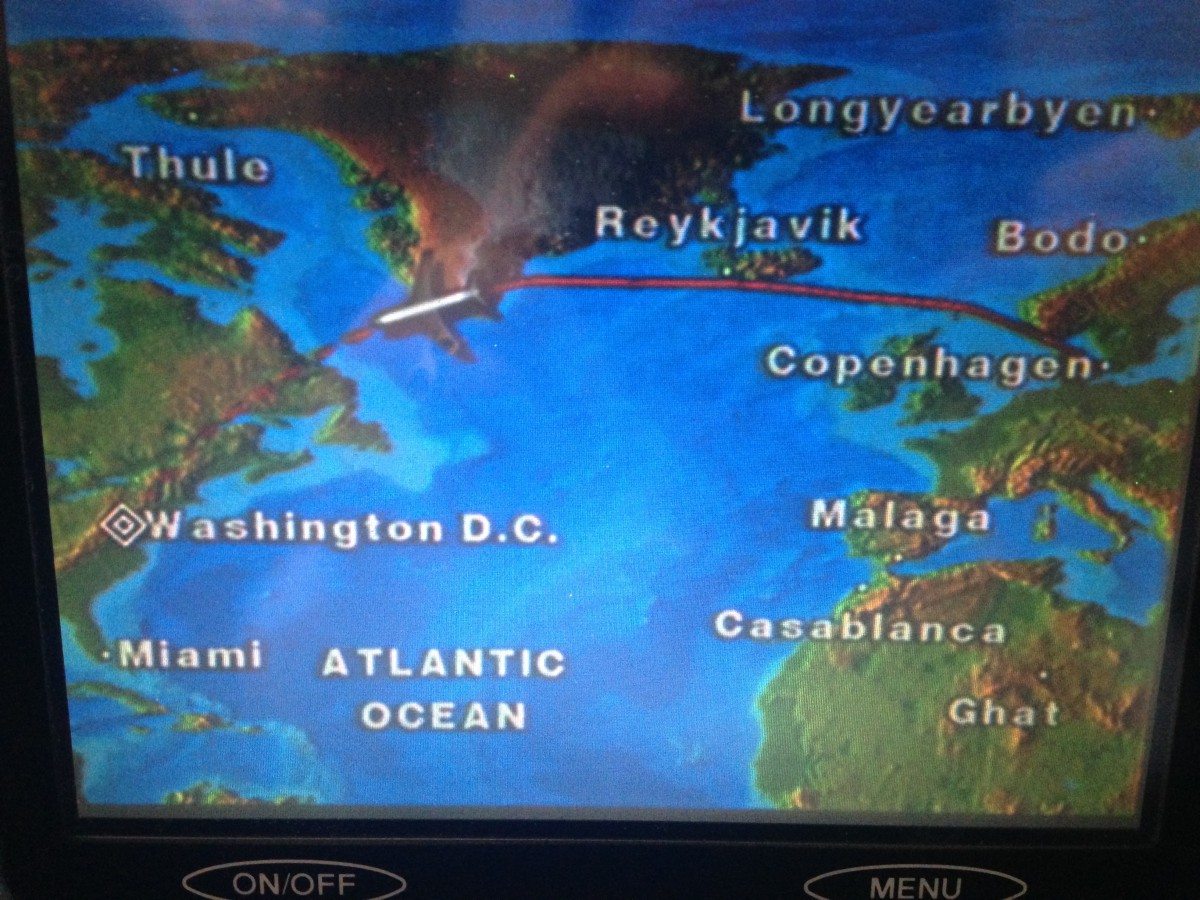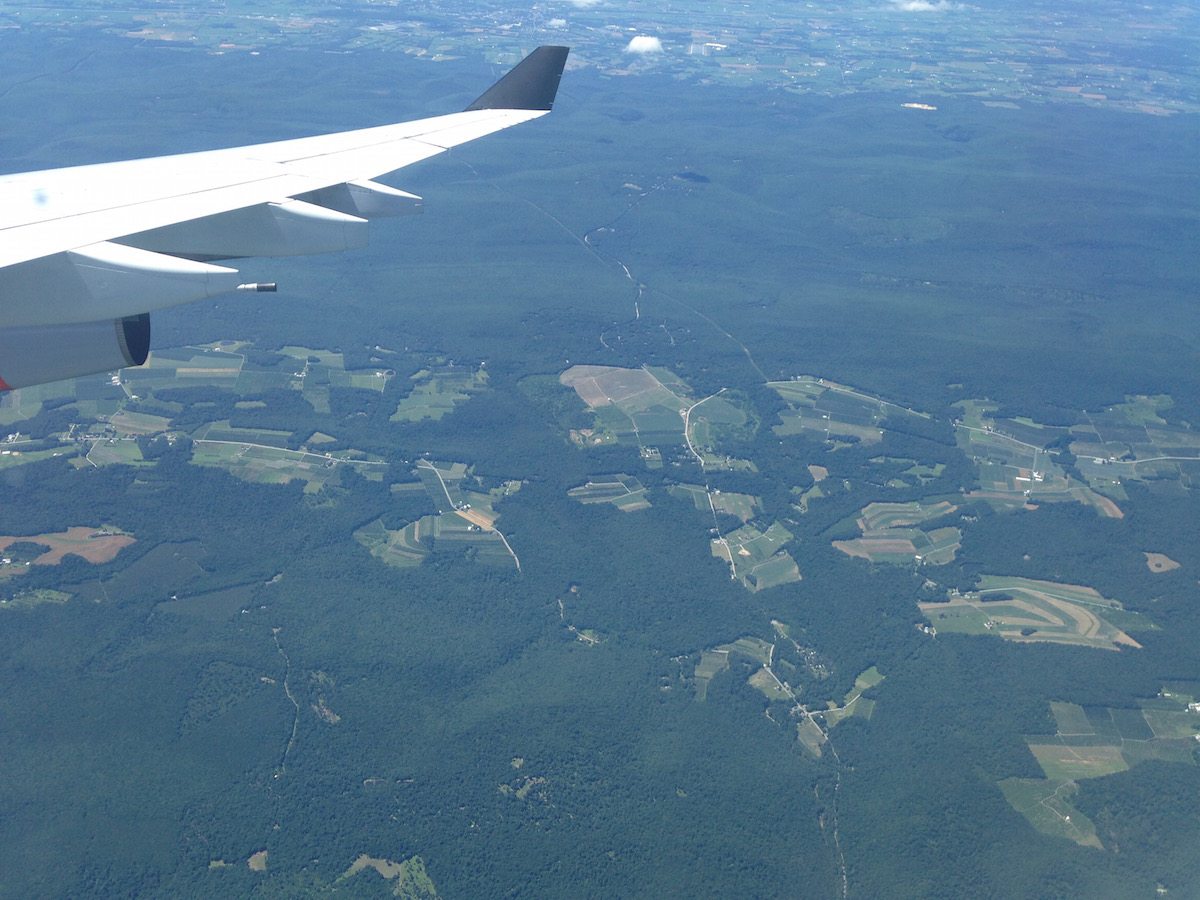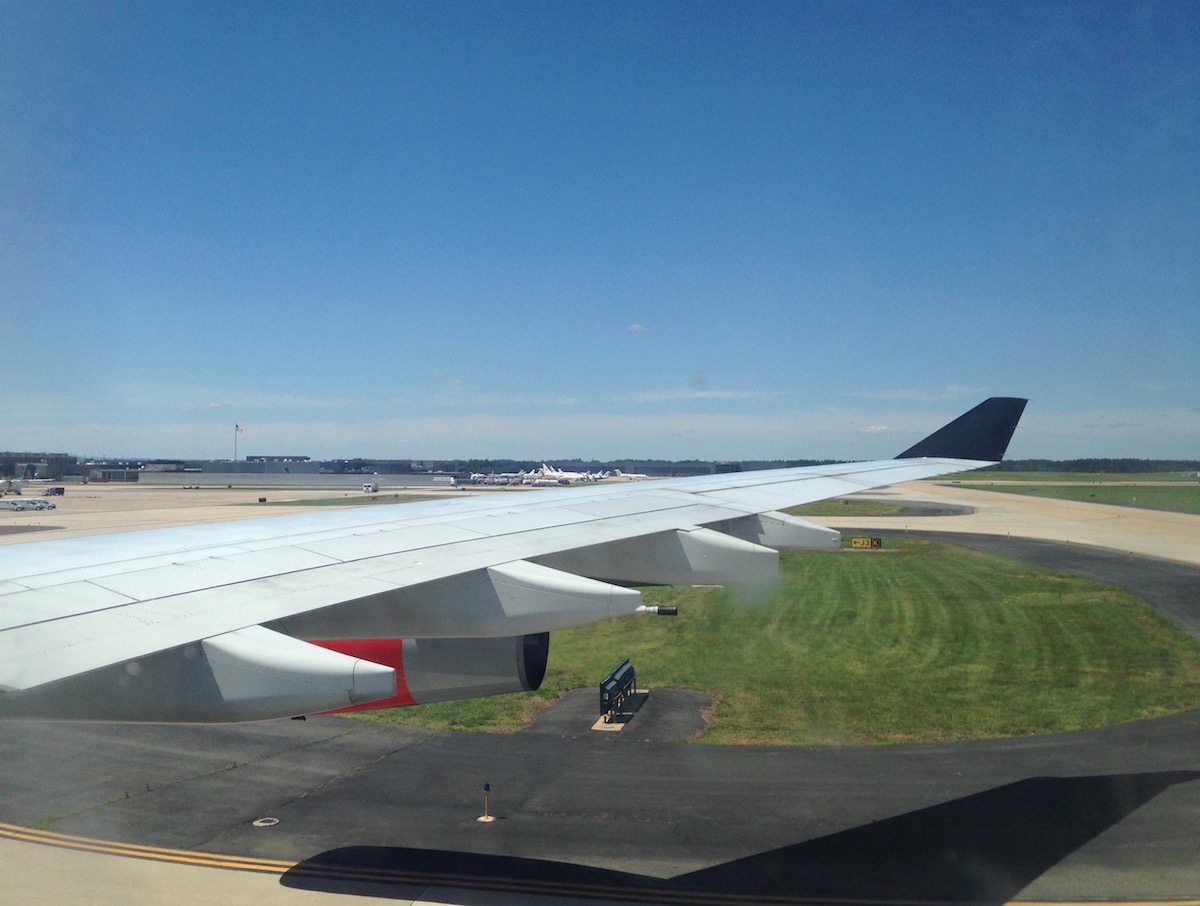 I arrived around 15:30 in Dulles Airport in Washington DC. I paid "3" (my phone company) an obscene amount of money to get 30mb data so that I could contact my aunt and my parents when I arrived. I texted my dad and he told me my aunt and my grandmother were waiting outside to pick me up. Now, for any of you never having travelled to the US before then let me tell you this… There is a hella lot of security to go through before you are let out of the airport. First there is the security area where you get to have your picture taken after an 8 hour flight (don't we all look wonderful with no makeup and dark circles around our eyes?), then we get to pick up our luggage and greet the nice doggy patrol at the luggage area to lastly stand in line to hand in your customs paper (You know that piece of paper you get to fill out on the airplane where you state that you aren't a criminal and aren't bringing any drugs or livestock with you). After that debacle I rushed straight through the exit and was completely focused on finding the exit to find my aunt and grandma' outside… Only they weren't outside they were right at the exit of the doors to the luggage area which surprised me. I bet I looked well confused.
As we drove from the airport my aunt asked if I needed to buy an adapter so that I could use my Danish wires/plugs here. I had completely forgotten about that so it was a good thing she reminded me. We went straight to Best Buy where I grabbed one for 10 dollars. After that we went to Wegmans to get some groceries. I bought a lot of blueberries… I think it was 1 kilo, can never have too many blueberries. We didn't do much this day because I was quite tired. I managed to stay awake till 22:00 until I simply couldn't keep my eyes open anymore, who doesn't love jetlag!?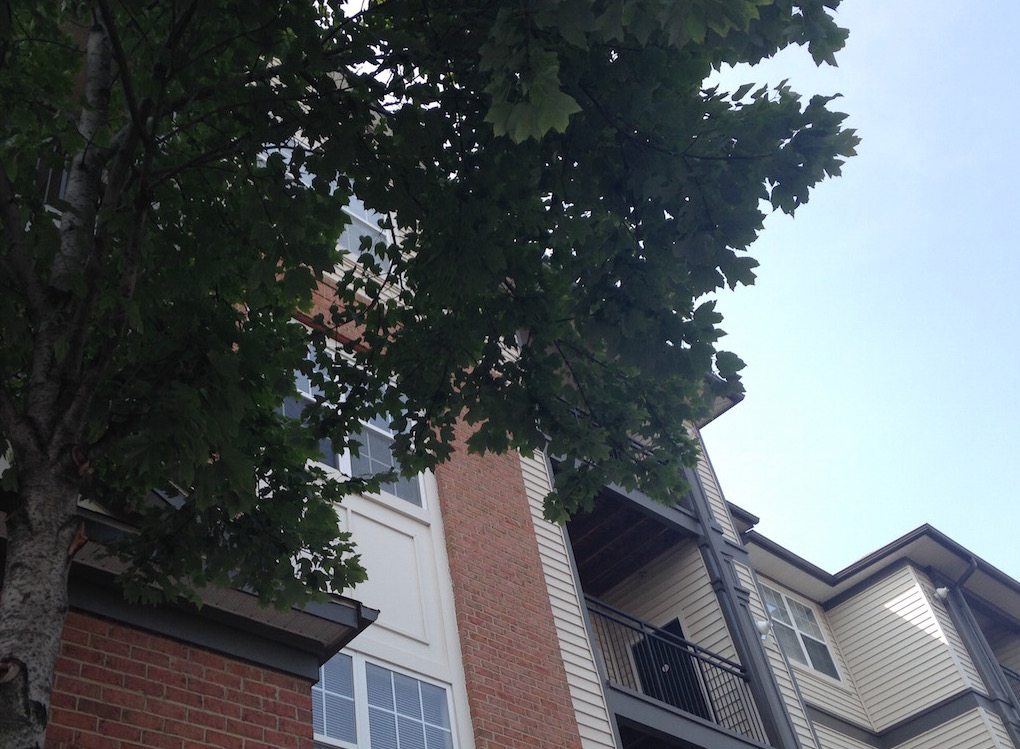 Thursday June 25th
I didn't sleep too well. Probably because I wasn't used to the bed or the air condition. I will never be a pro air-con girl! I've never liked it. Today my grandmother and I went to the dullestowncenter mall which is 15-20 minutes away from here. We had lunch at Taco Bell and I found a few dresses in Macy's and Old Navy and I found a hat in Forever21. I made some tortillas for us all for dinner and that was basically my thursday, I still got tired pretty early due to jetlag so we basically just watched tv. Or well they watched some spanish talk shows and soaps… Oh yeah by the way if you didn't know; then I am half Ecuadorian and my family who lives here in the states speak spanish, so I almost only watch spanish tv. Loca spanish talkshows mostly. I think my grandmother likes those shows quite a bit. I could go into the other room and watch some regular american tv buuuuut I just sit with my macbook in the living room instead.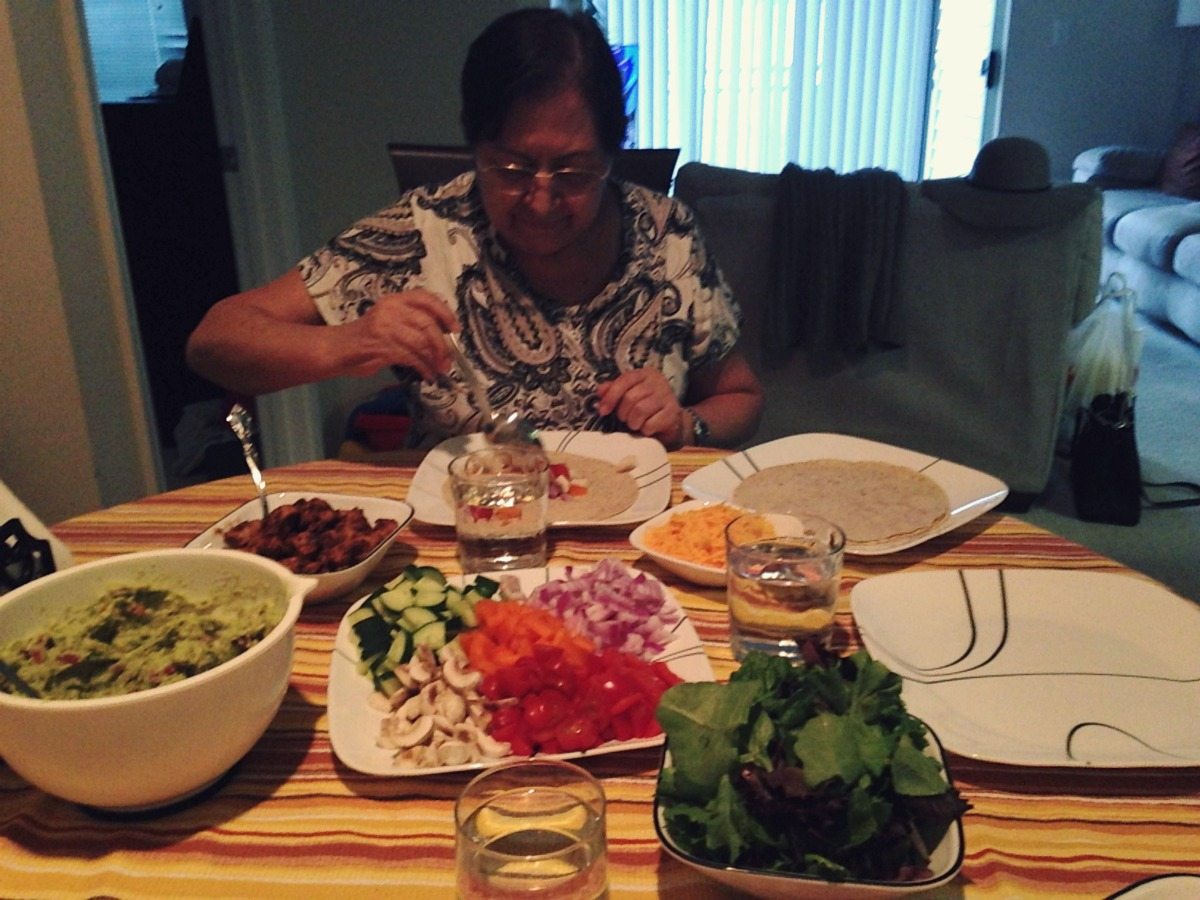 Friday June 26th
Today started with two eggs for breakfast and a lot of blueberries. My grandma' and I then went to take the bus to the outlet. In case you somehow do not know what an outlet is then it is basically last season's goods which are sold for a lot less than the original price. And because we are closing in on 4th of July sales have started to appear many places (on top of the already reduced prices). At the outlet there aren't as many dining options as in the mall. We had lunch at South Philly Steak & Fries, it was alright for what  it was but I don't feel like ordering from there again unless there ain't anything else around and I'm hungry. I bought a few items at Kate Spade and found some more dresses at Old Navy. I also bought a lipstick from Estee Lauder in a lovely pink color.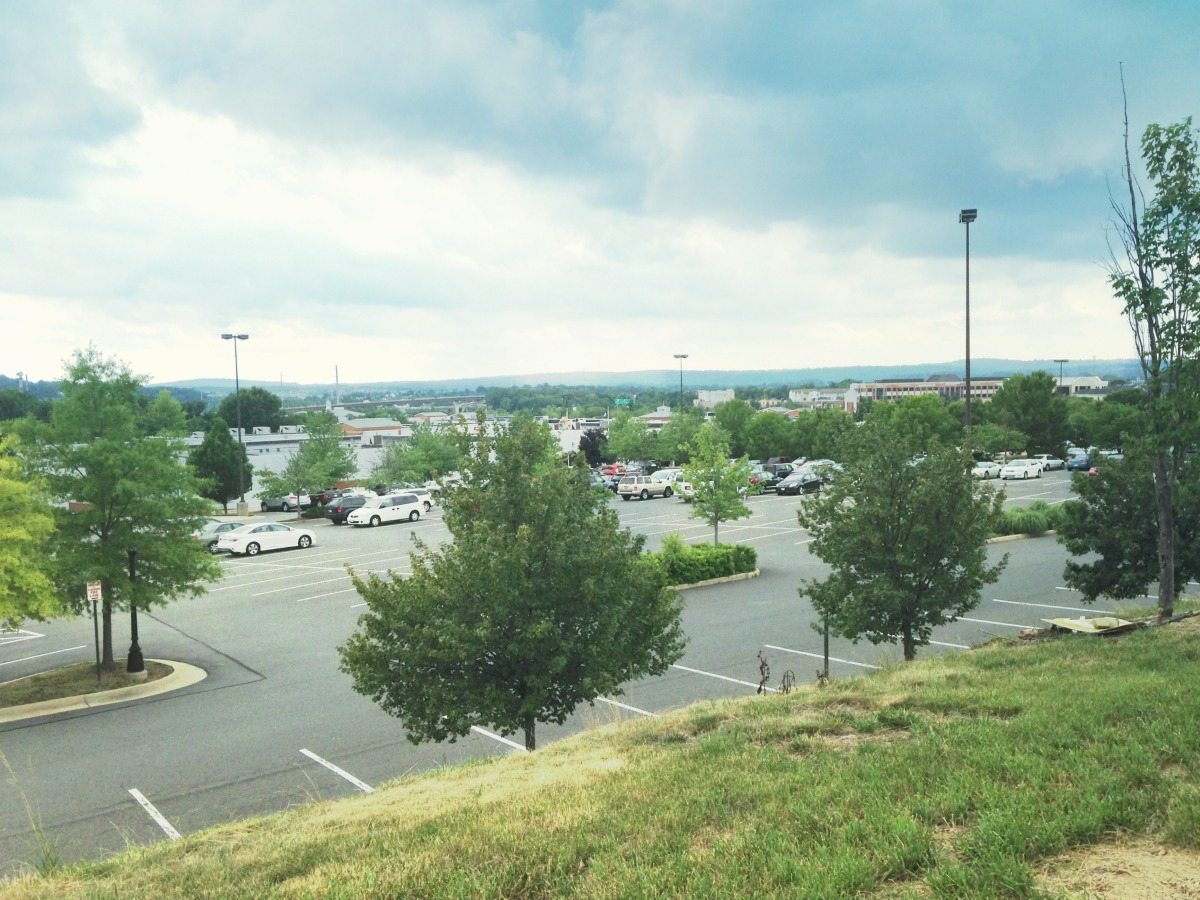 We had to be back at the apartment at 16:30 because my aunt Melissa was dropping my cousins off. When we went to look for the bus stop, we couldn't find it. This was kinda interesting and we ended up missing a bus because of it, in the end we did locate it of course. I hadn't seen my three cousins since 2009, actually I had only seen two of them because the youngest is only three! And back in 2009 Sean (the oldest) was only about 1 year old and Andrew had just been born. Later in the evening my uncle came and picked us up and we went to his house. We arrived at the house pretty late and we were greeted by their, a bit crazy but sweet, dog Macy.
Saturday June 27th
I was woken up semi early by Nathan who opened the door to the bedroom and let Macy in. Macy instantly jumps on the bed and wants to play and say hi. Around noon my cousin Aleja and her husband and their son came over together with my aunt Samantha (Aleja's mom) and my other cousins Rafa, Sam and José. Last time I saw Aleja was also back in 2009 however, last time I saw my aunt Samantha and my other cousins was last year in Ecuador! It was SO great to see them all again. I care so much about them all ?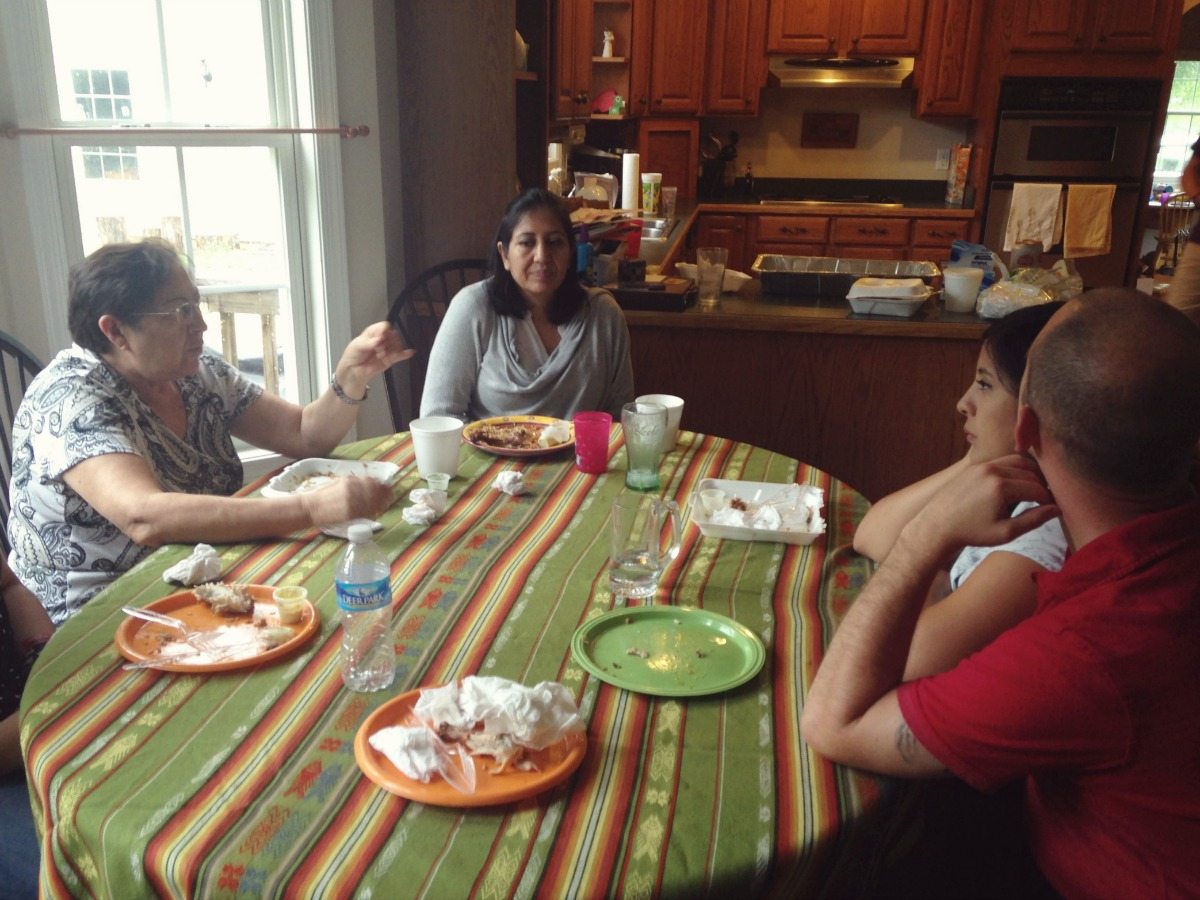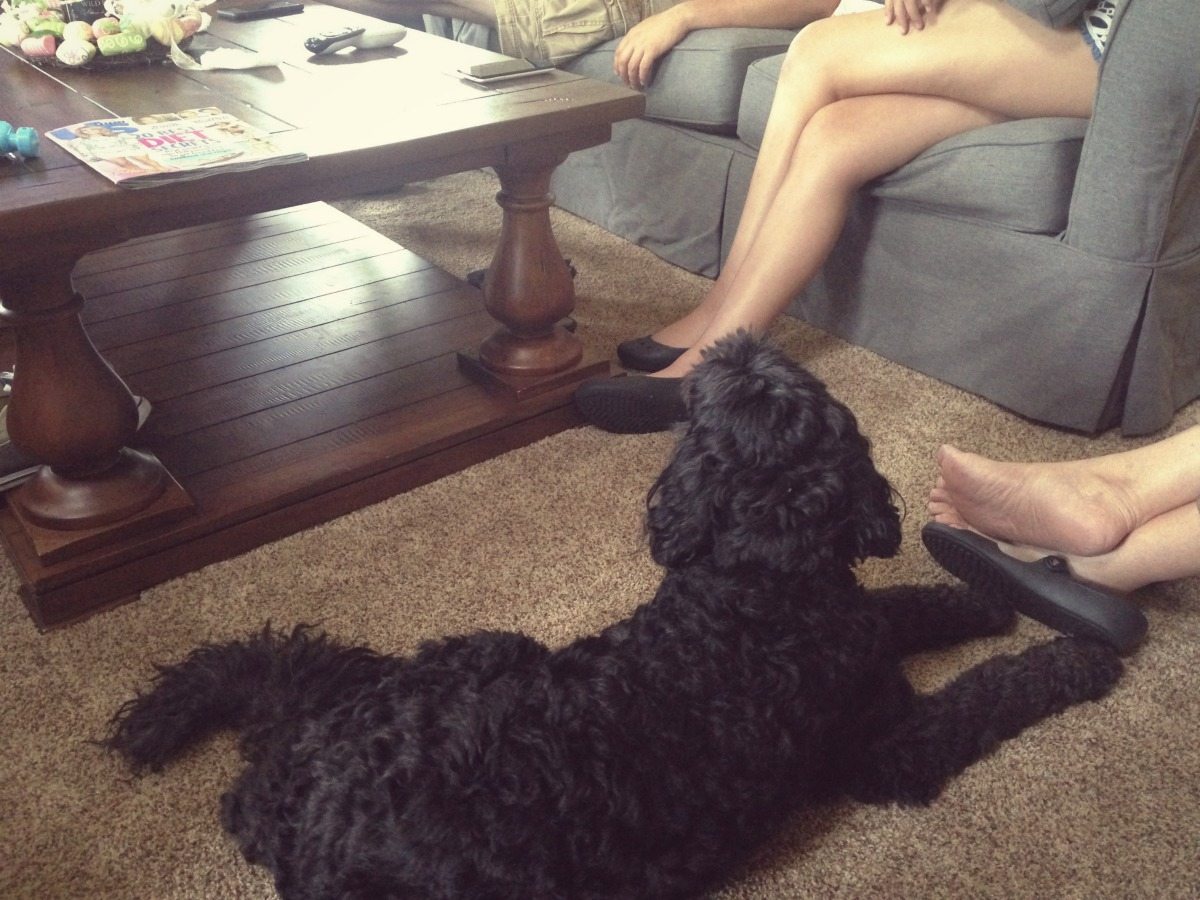 They brought some Peruvian lunch with them. It was actually amazing! The chicken was so good and the bananas, it was delicious! All the kids played together and later I suggested we'd go pick up some ice-cream for us all, which we did.
Sunday June 28th
I was woken up yet again by Nathan and Macy, this time I was a little more prepared tho! We went to Ihop to get some pancakes, and other goodies, for breakfast. I had some delicious strawberry banana pancakes and some eggs accompanied by hash browns. After we went to Walmart to pick up some groceries and I picked up two lipsticks from Wet N' Wild and a chubby stick thing from Covergirl. I was a little sad in the evening because of the date… It was only last month it happened…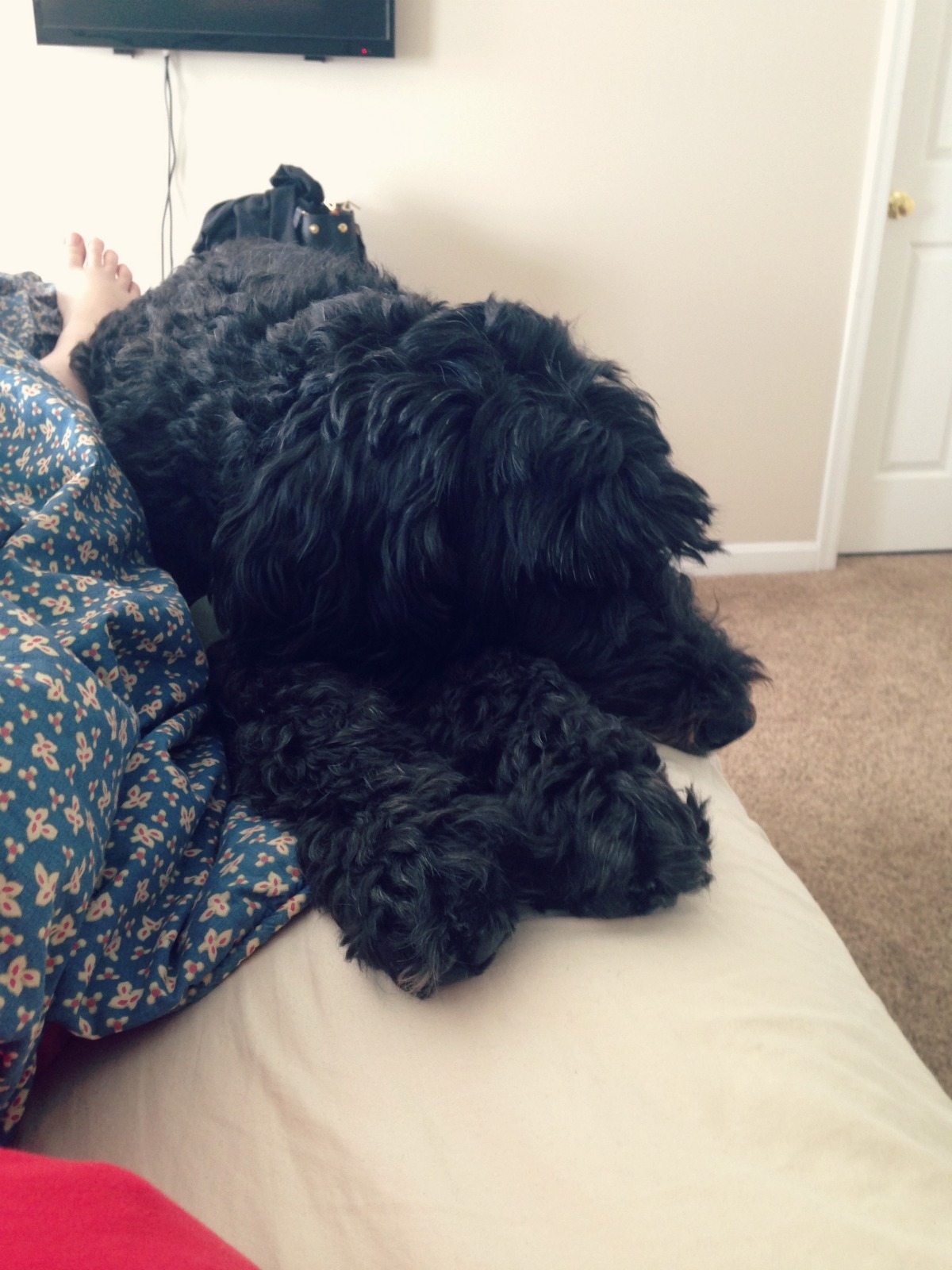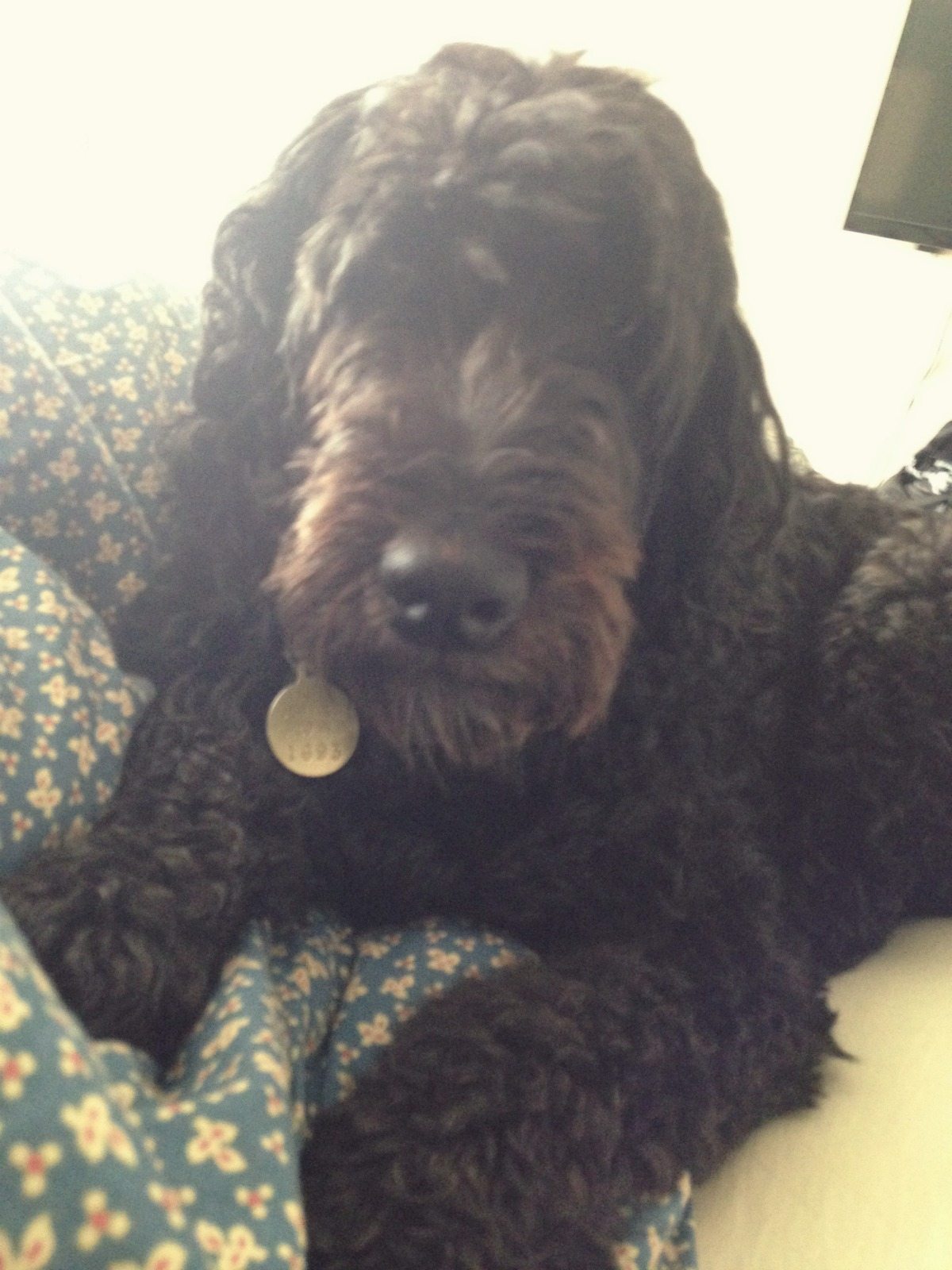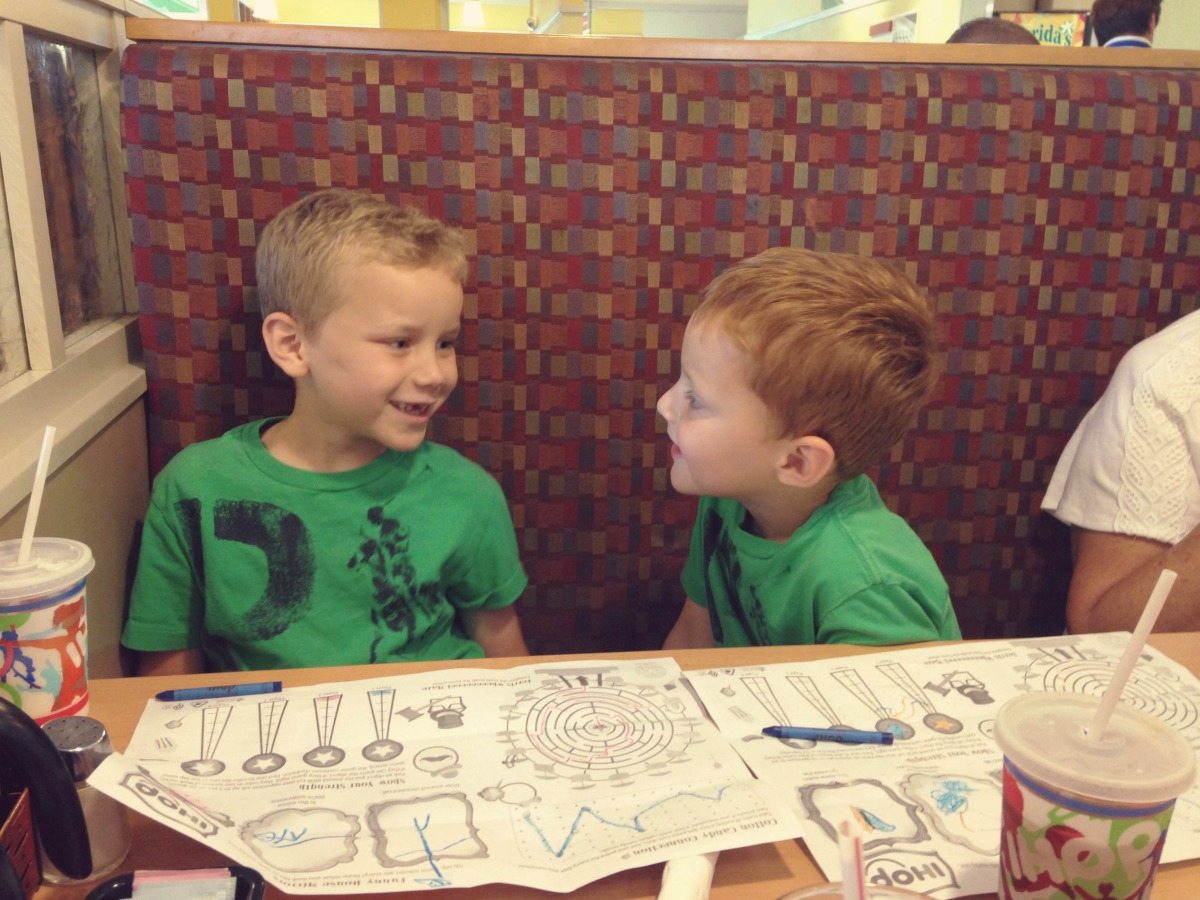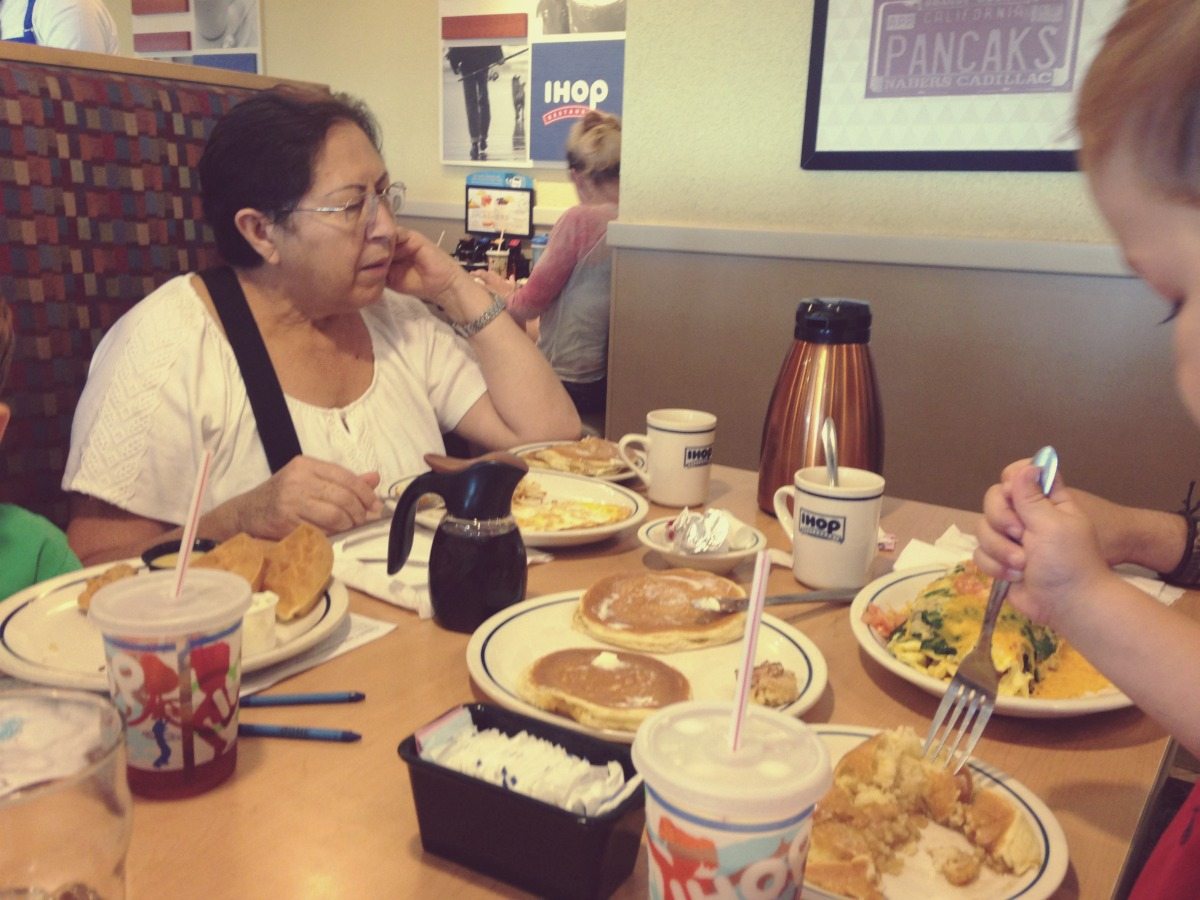 Monday June 29th
Boy oh boy did we have to get up early! We were up at 06:30 because my uncle was gonna drive my grandmother and me to my aunts place before he went to work. After arriving at my aunts place we both got ready and headed to the outlet again. We had lunch at Panera Bread and I ended up buying a few things. I got a new ipad cover and another dress. I picked up some shirts for my friend and I also got three new bras and a really nice training shirt from Nike. Can't believe I actually bought that. Me, the laziest person around… We spent almost all day at the outlet until my aunt Tone came to pick us up.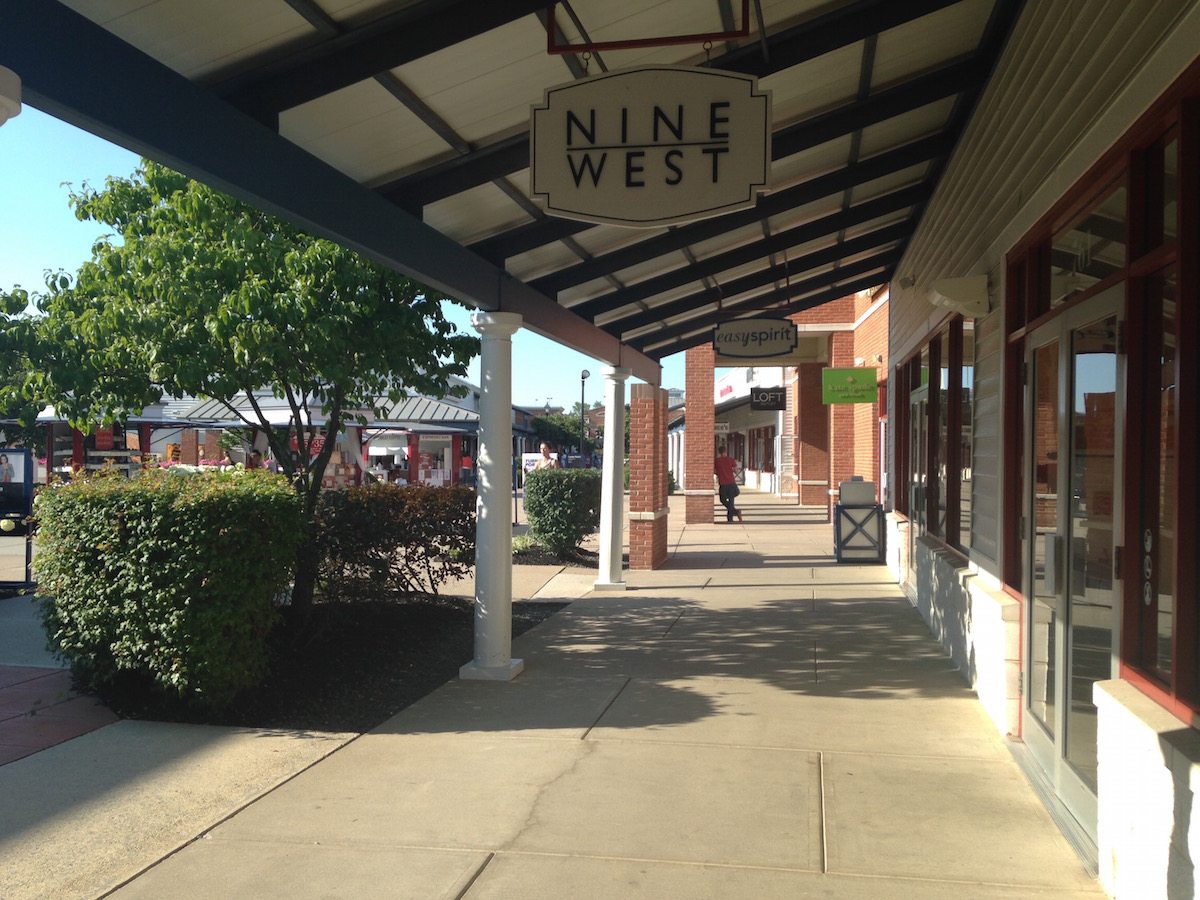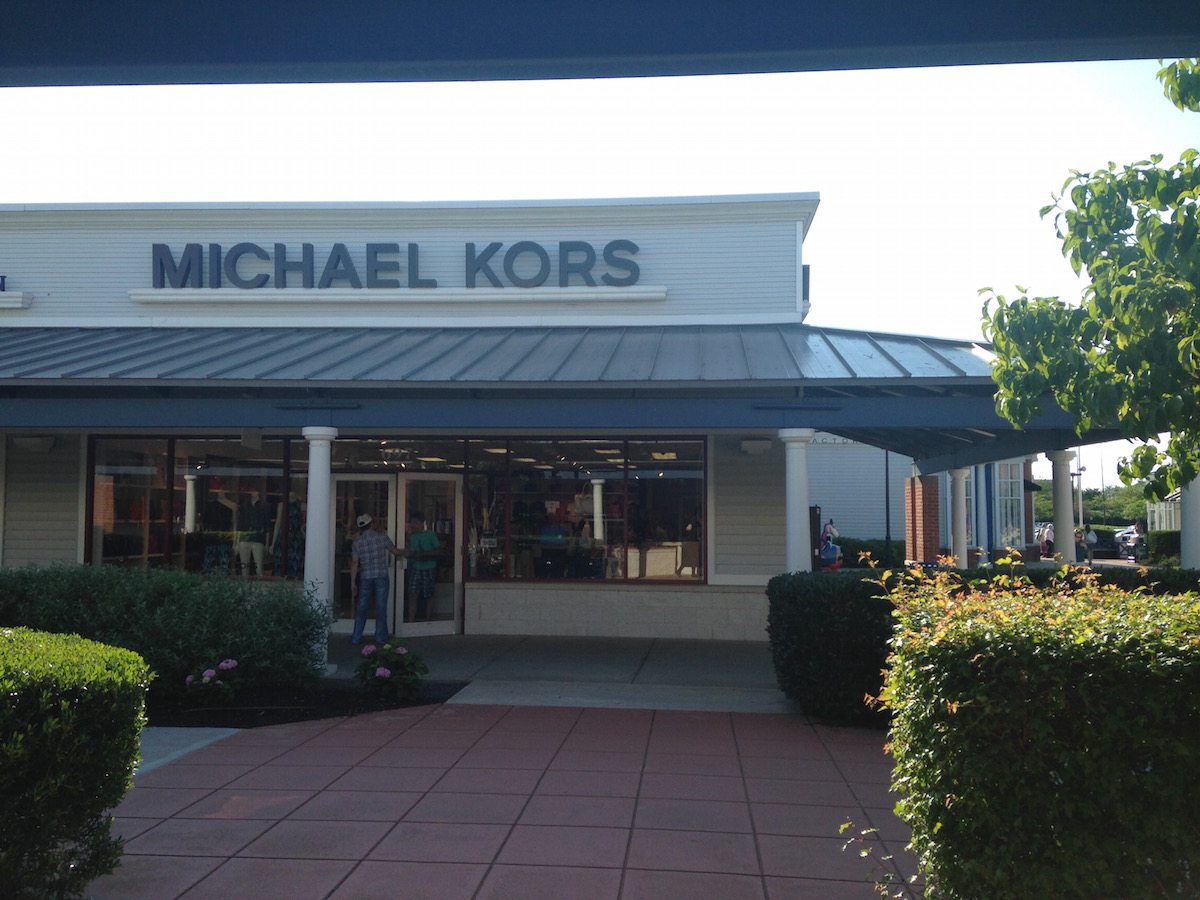 Tuesday June 30th
My three little cousins came over and we went to a "dinosaur park" and had a tiny picnic as they called it, and after we went to the mall to have some proper lunch. My aunt parked right outside Nordstrom at the mall so that the little ones could use the restrooms there before hand. For lunch I had a salad at taco bell and some quesadillas and I bought nachos to share with everyone. They had chick-fil-a and some pizza. In the evening I ordered some makeup online from Ulta which should arrive in a few days at my aunts house. Pretty excited for that! Later my uncle came to pick up the kids.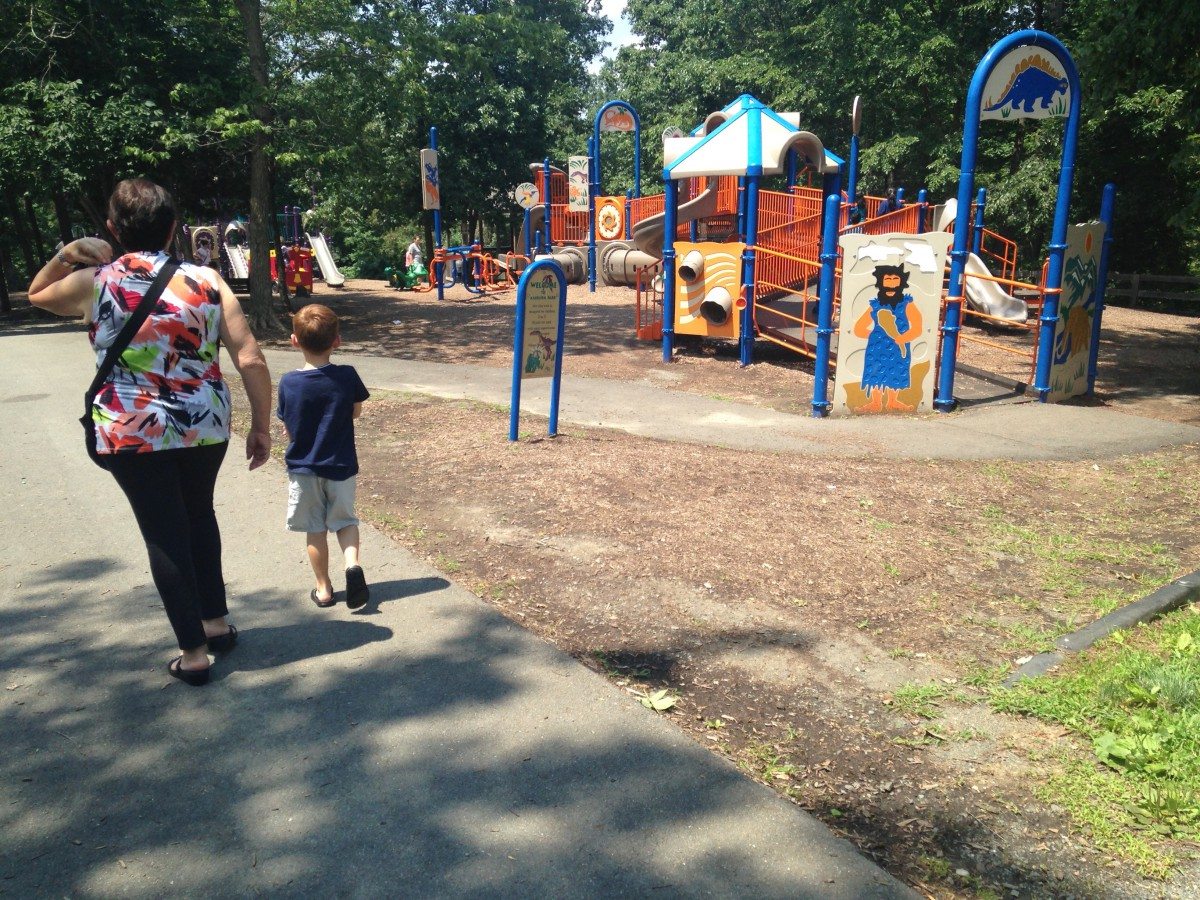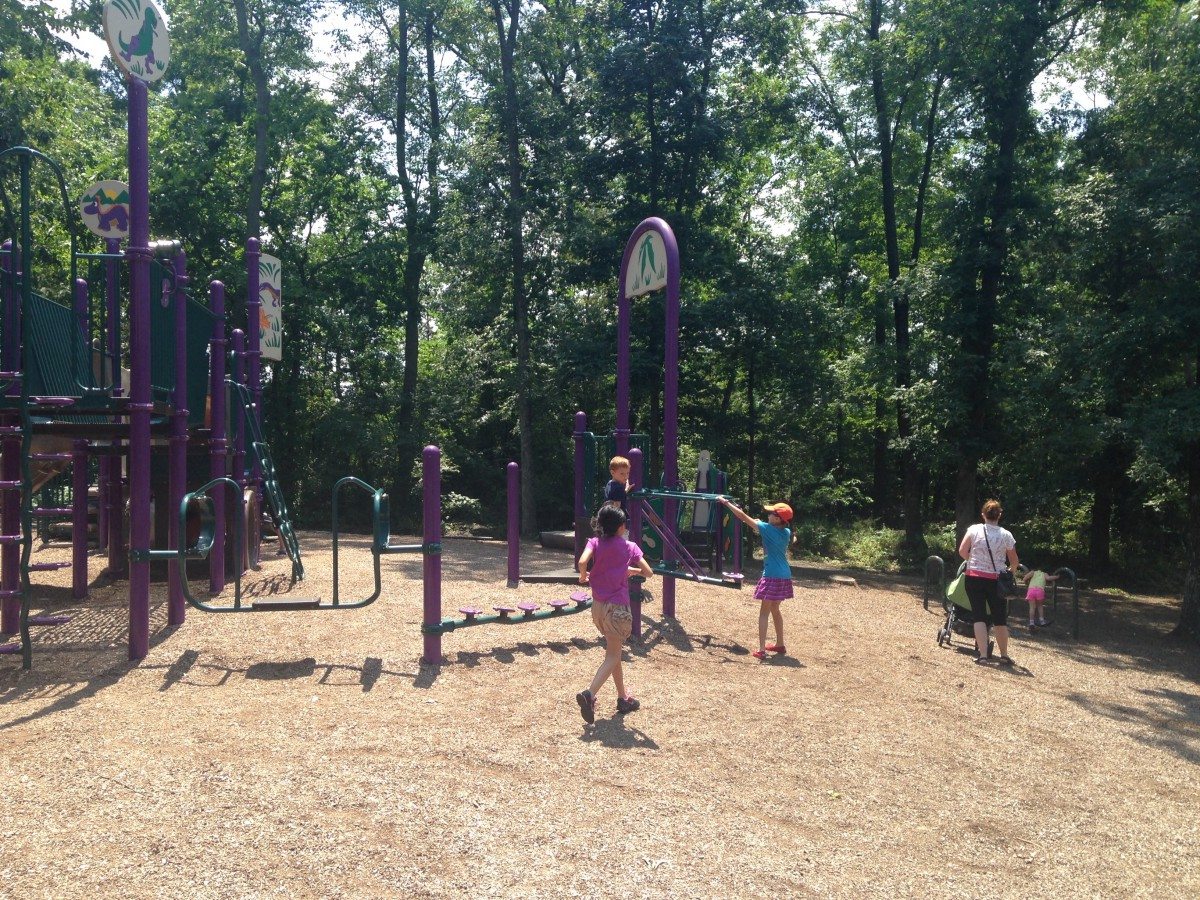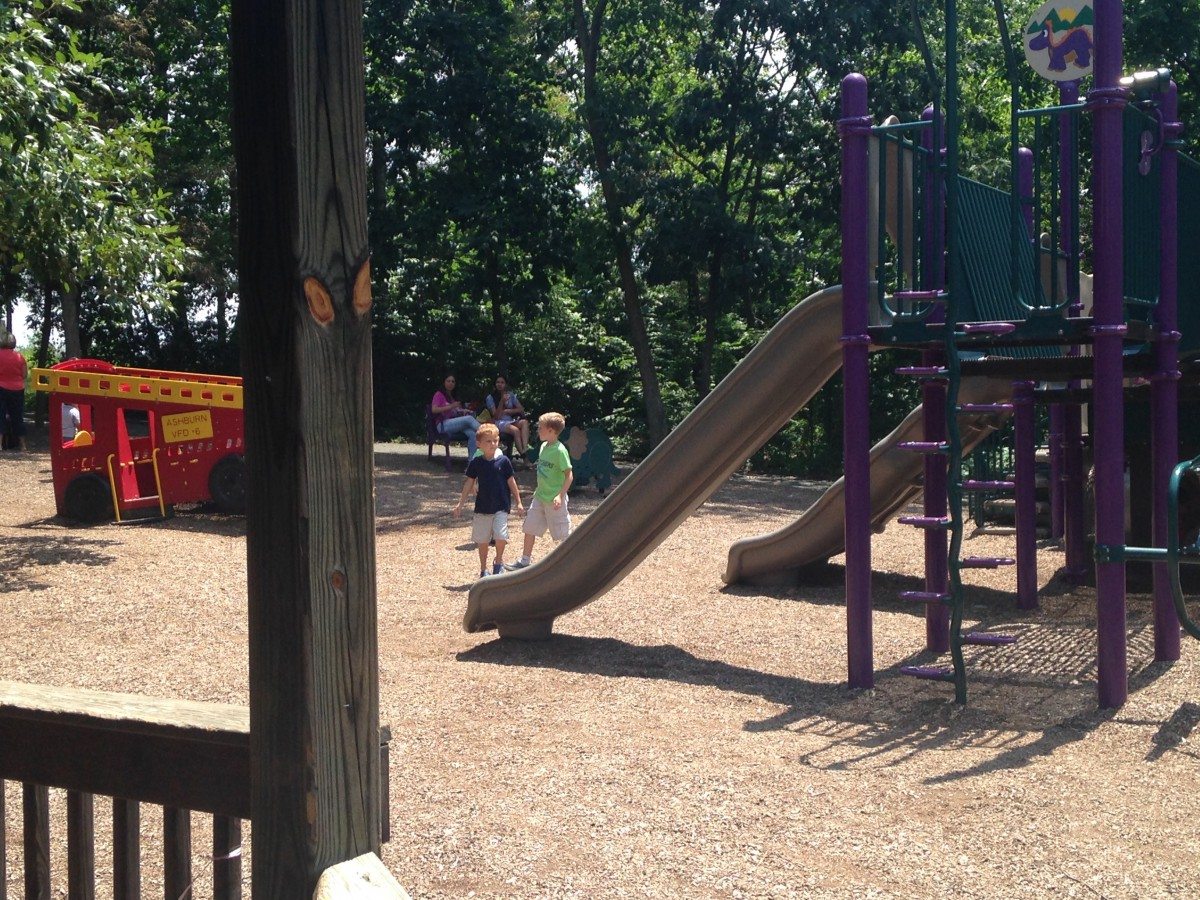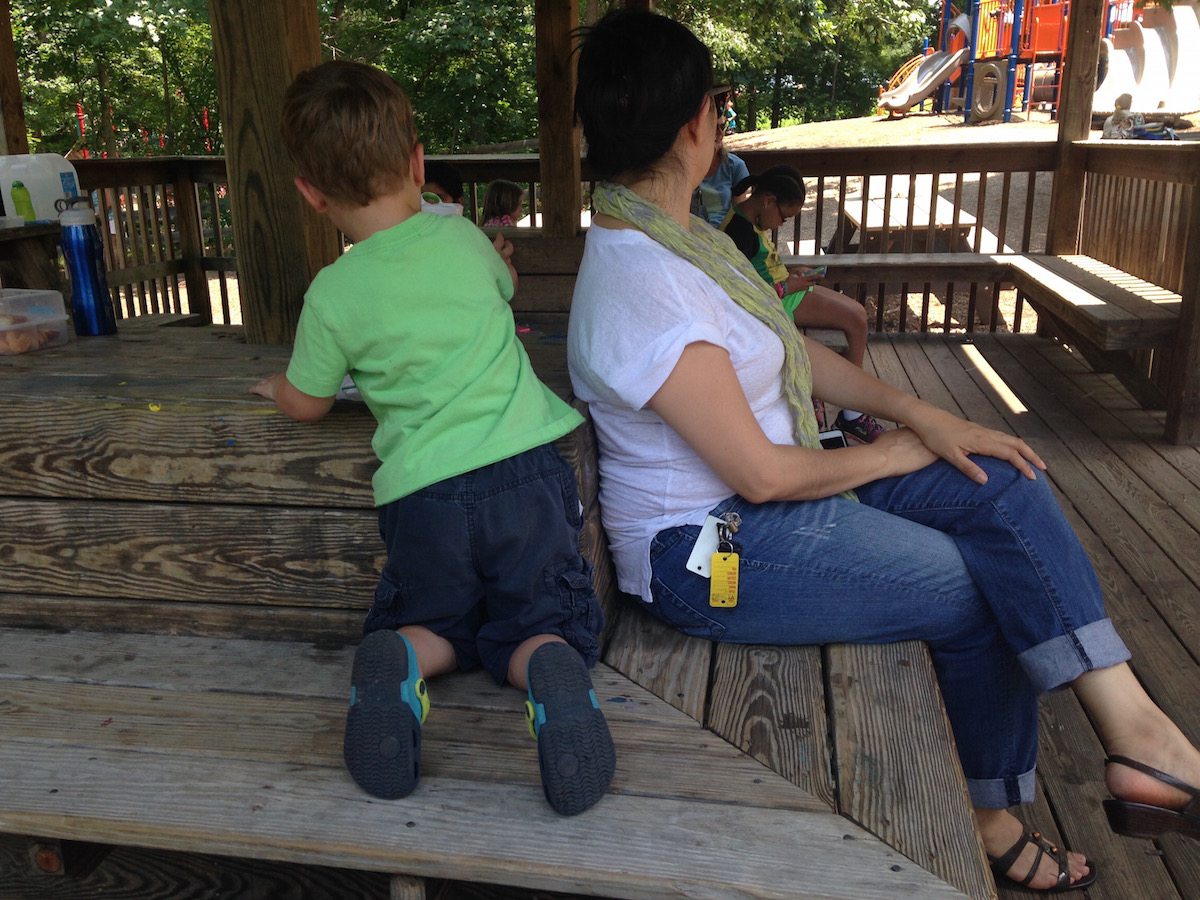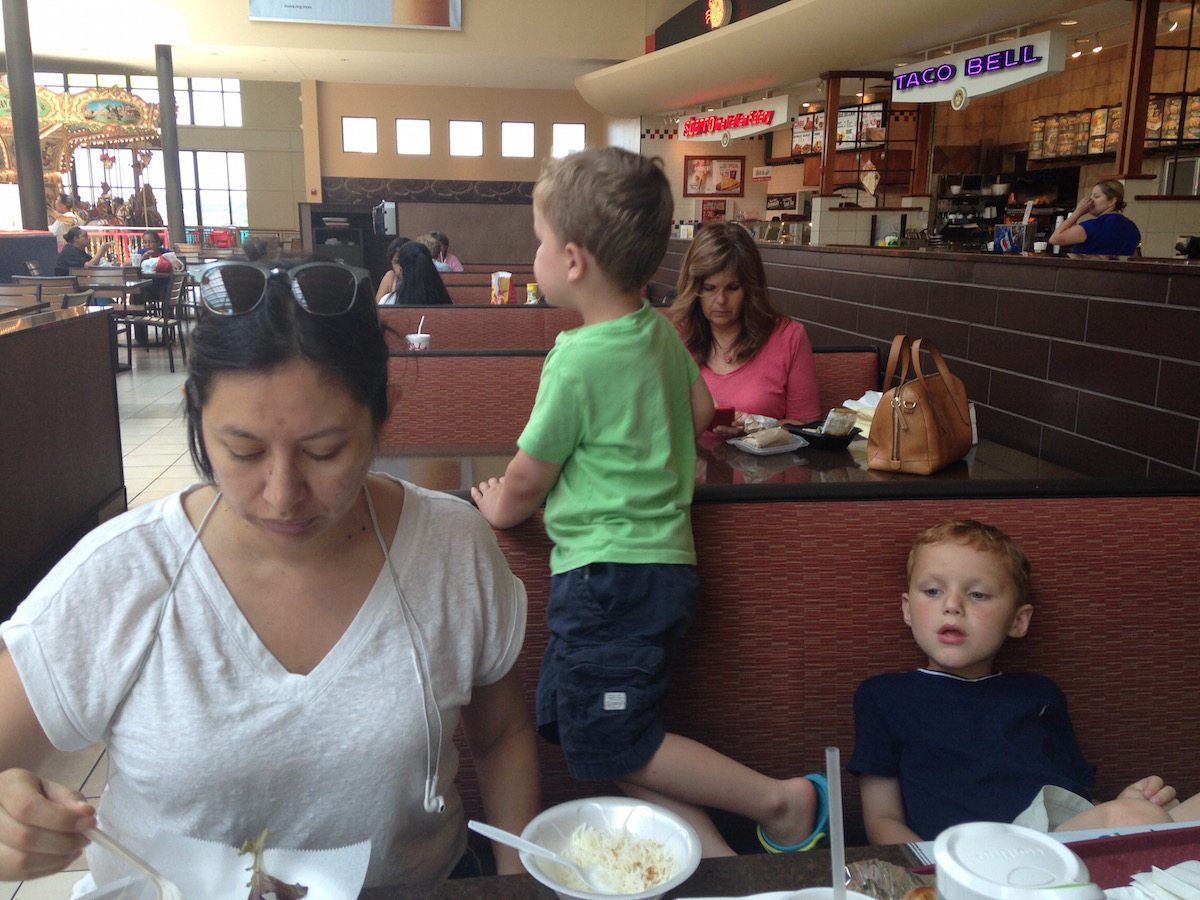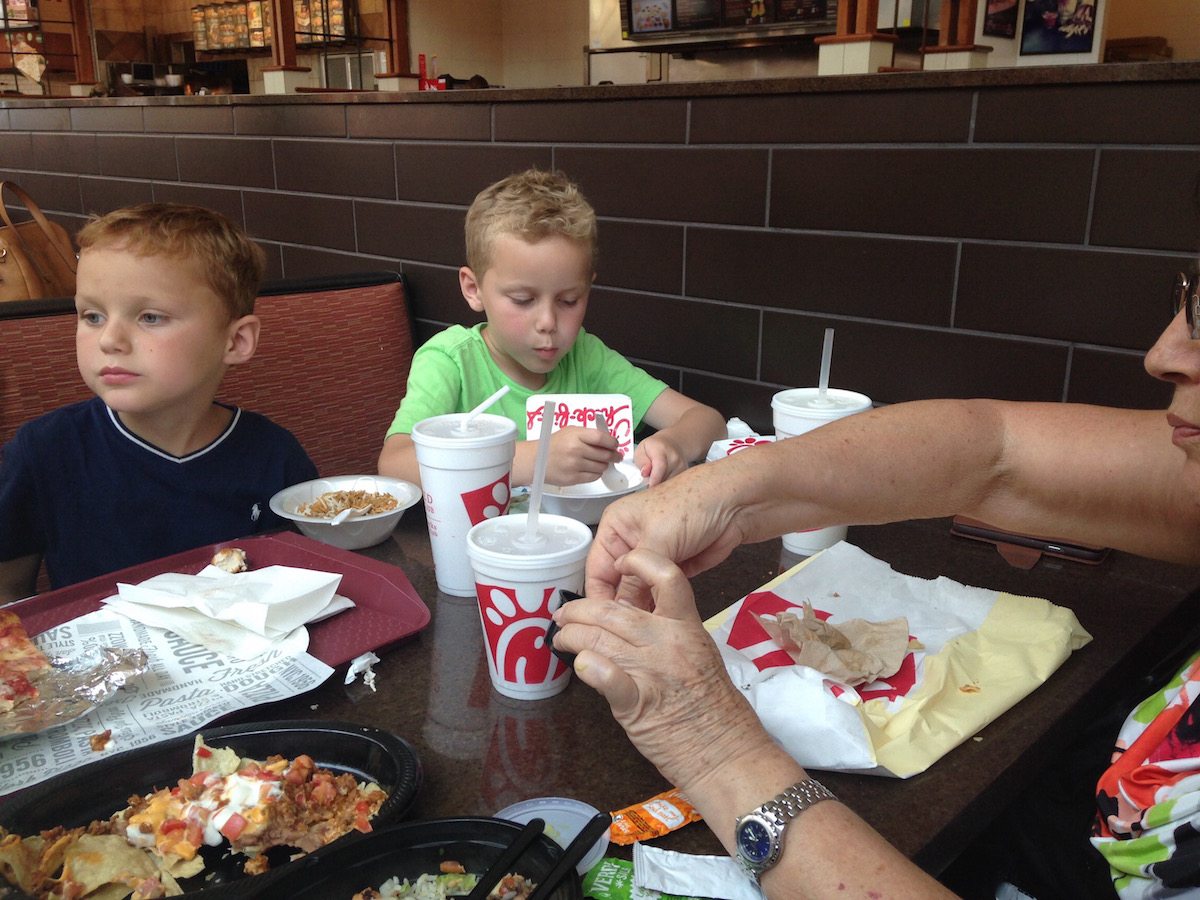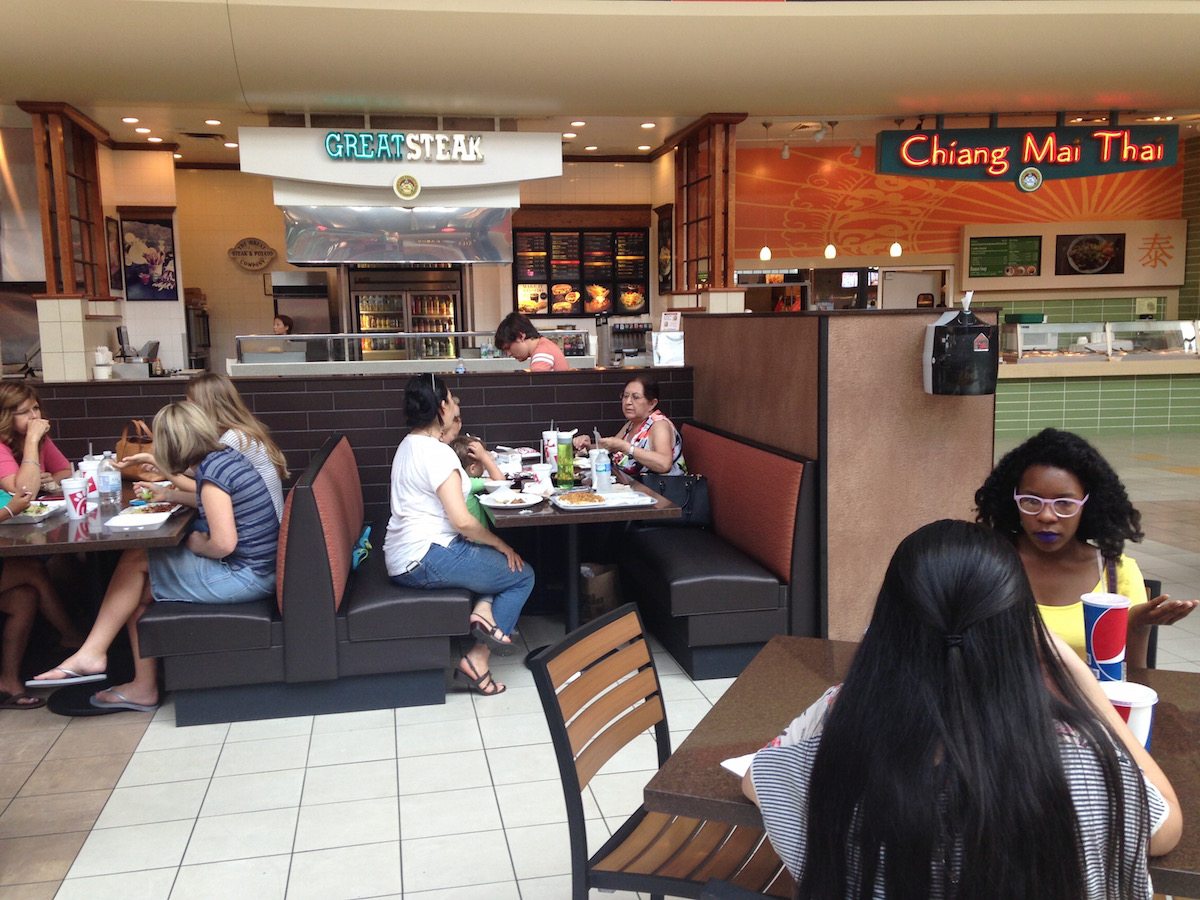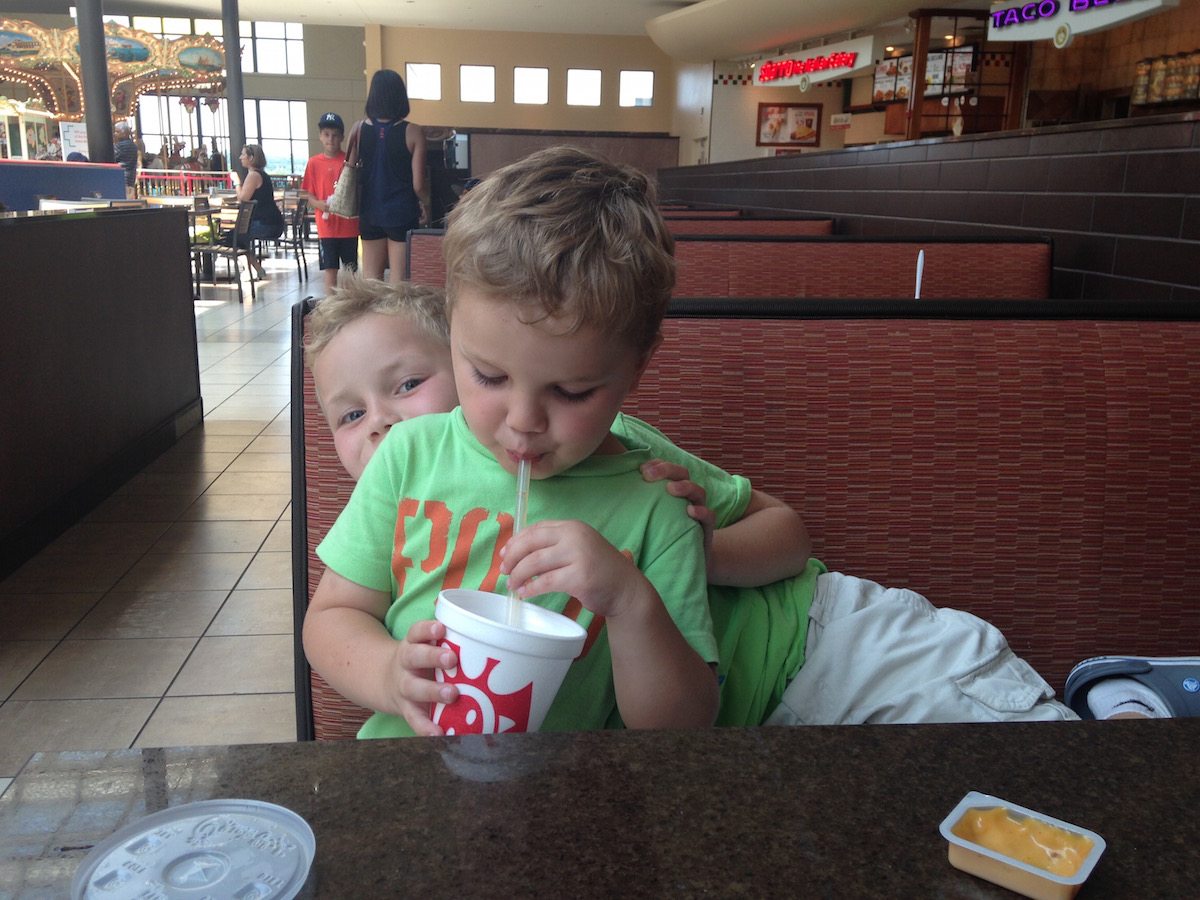 Wednesday July 1st
Yesterday we went to a larger mall "Tyson's Corner". I quite liked that place, okay correction I really liked that place! The morning started out pretty chill, I got up at 10:00 ish', then I took a shower and then we went to the mall around 12:00. We parked near Nordstrom (again! Not sure what it is with my aunt and Nordstrom) and went straight in the department store and had a wee browse. The first place we went to pick up some stuff was at Macy's. I was actually looking for a dress that I had seen in another Macy's but unfortunately I couldn't find it. However, I did find two wonderful sweaters from Calvin Klein which I bought. They were such a bargain! 15 dollars each, down from 90 dollars. HELLAYEEE. They will be great come winter time. Now, where I really splurged was in Sephora… I picked up some Kat Von D lipsticks and eyeshadows, some other palettes, a mascara, a foundation and a whole lotta' other things. I'll get back to these products in another post later on. We also went into Hollister for a quick peek, I wanted to find something for my sister and I know she loves that store. We had a very yummy lunch at Cava, a place I can definitely recommend! It is sort of Mediterranean styled food with a twist of American.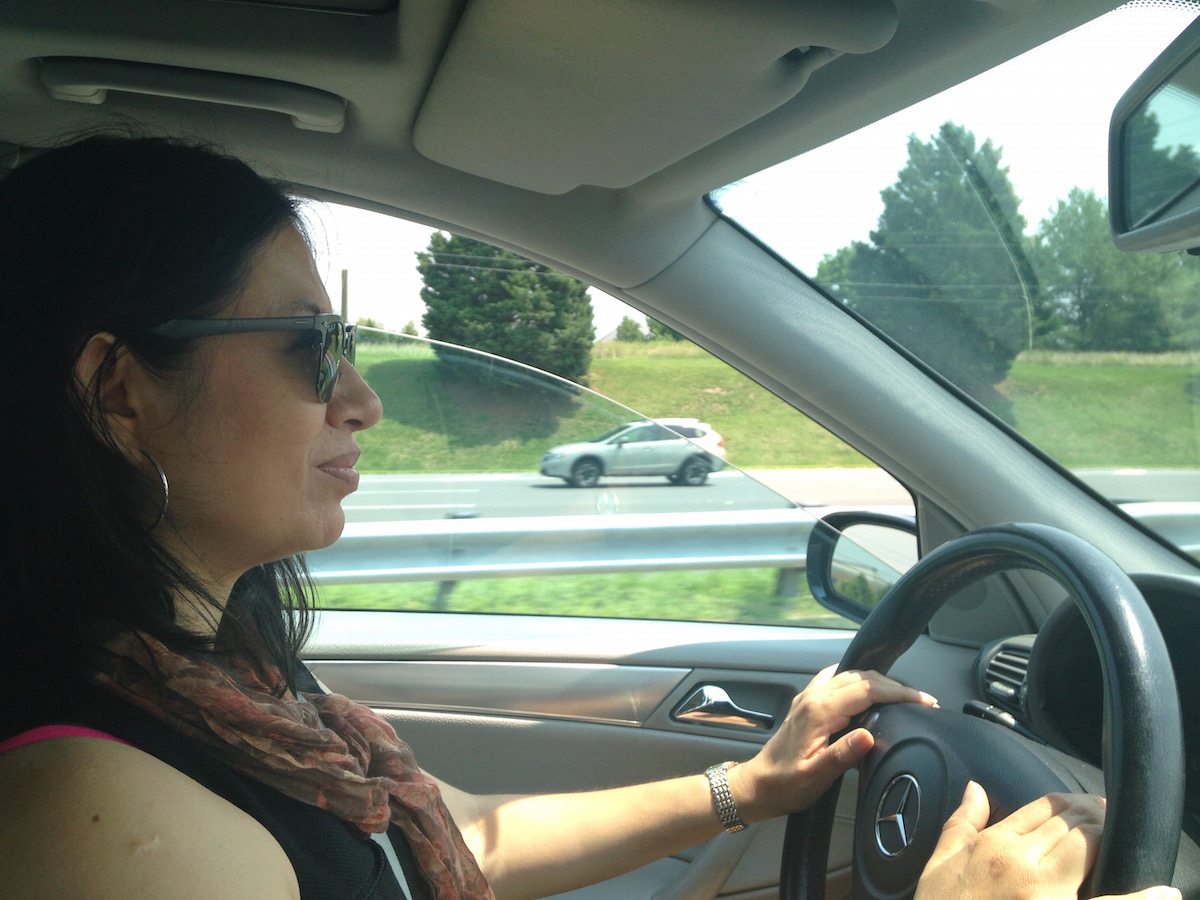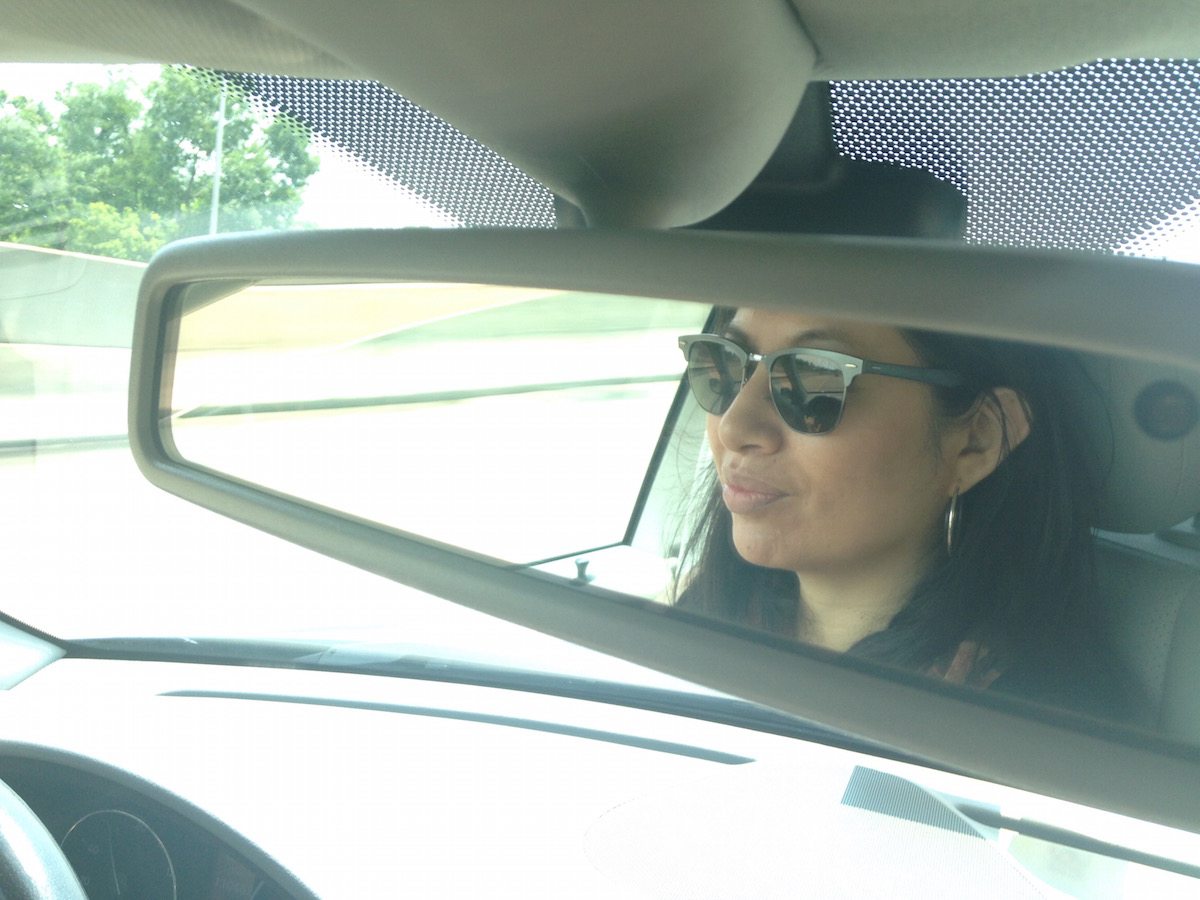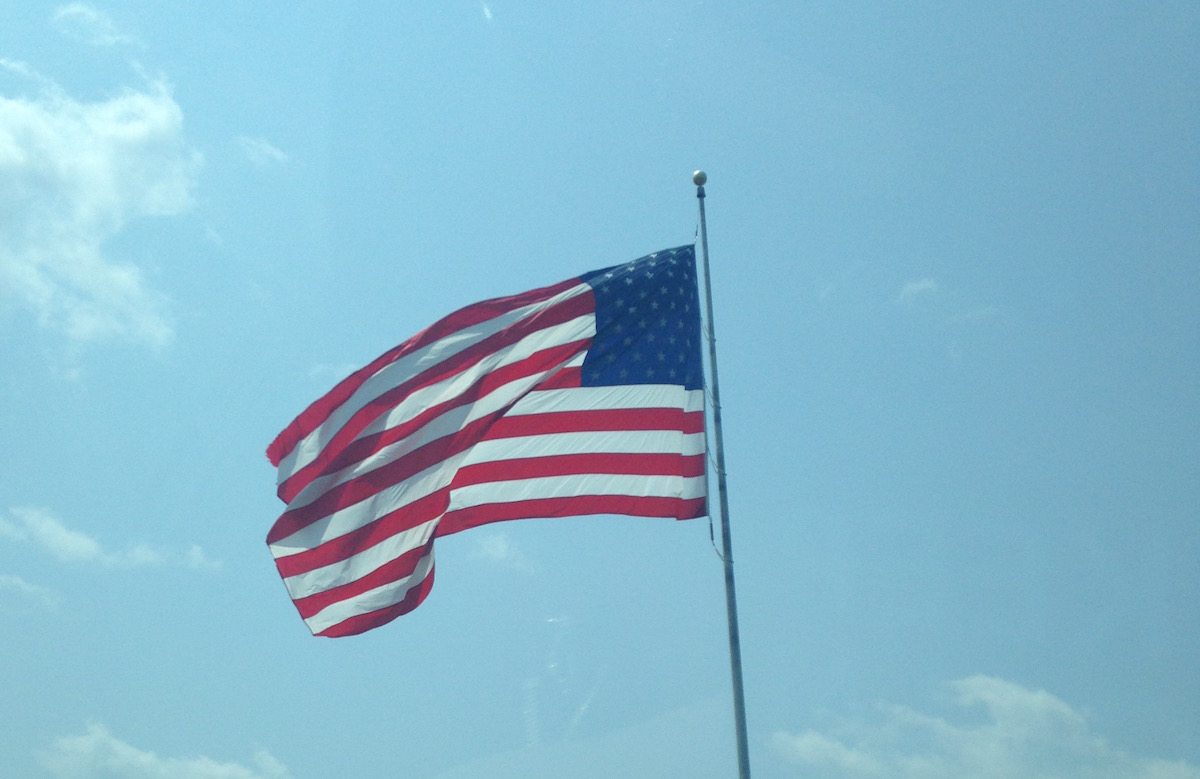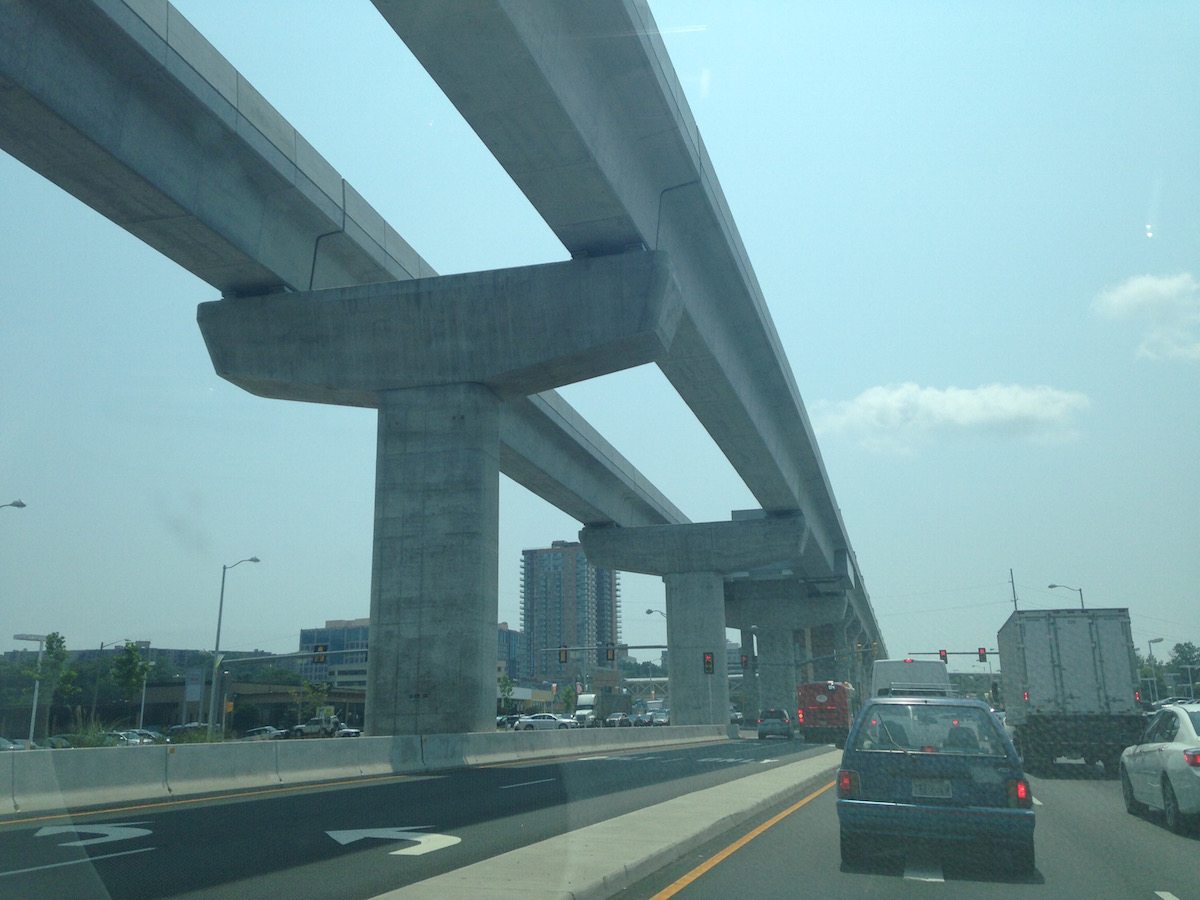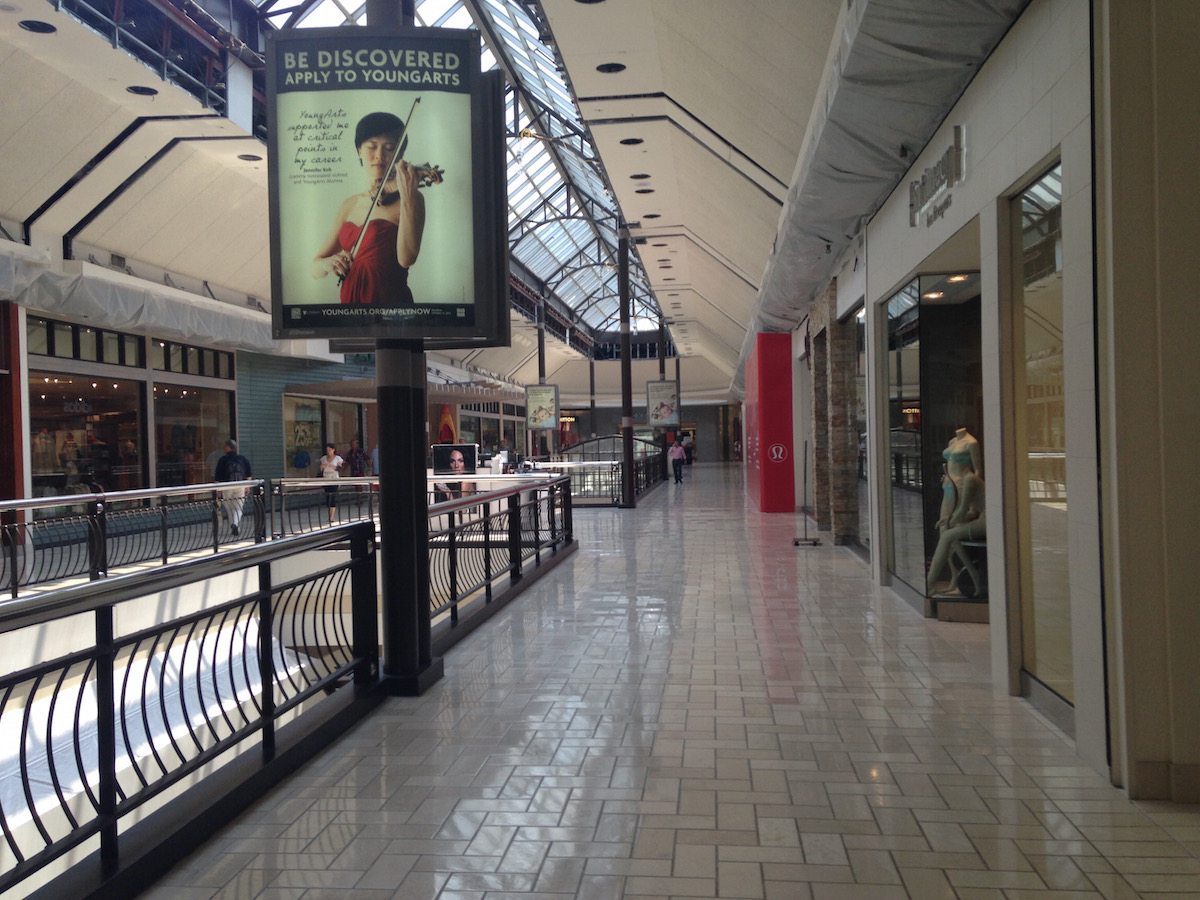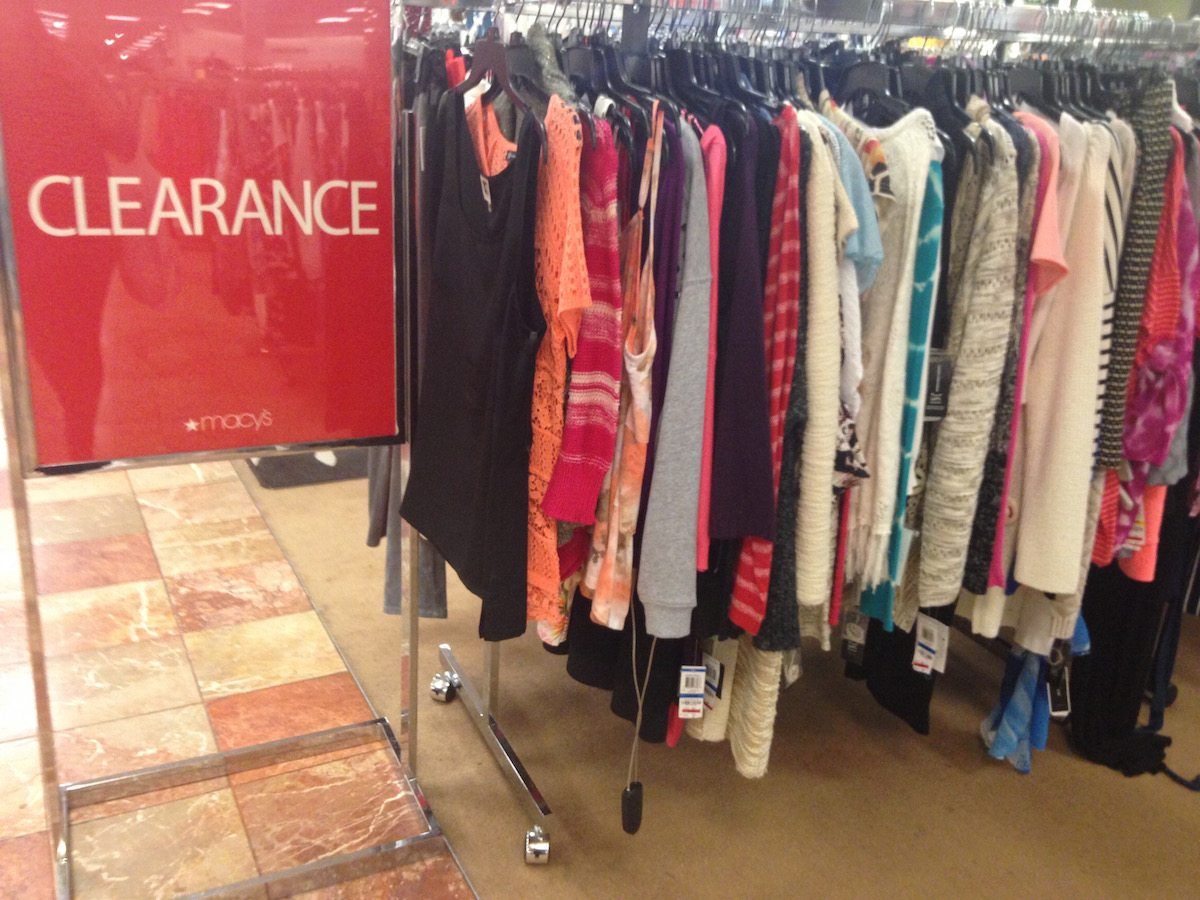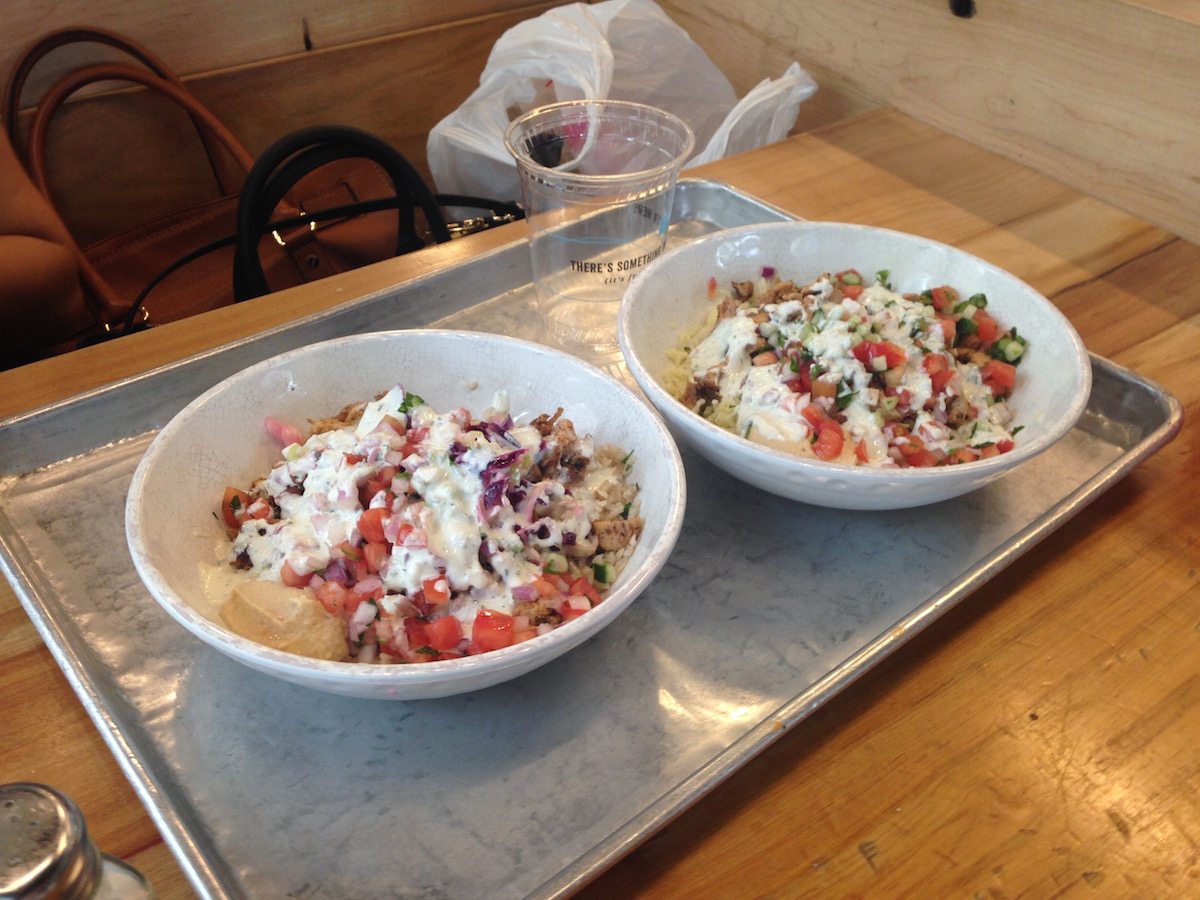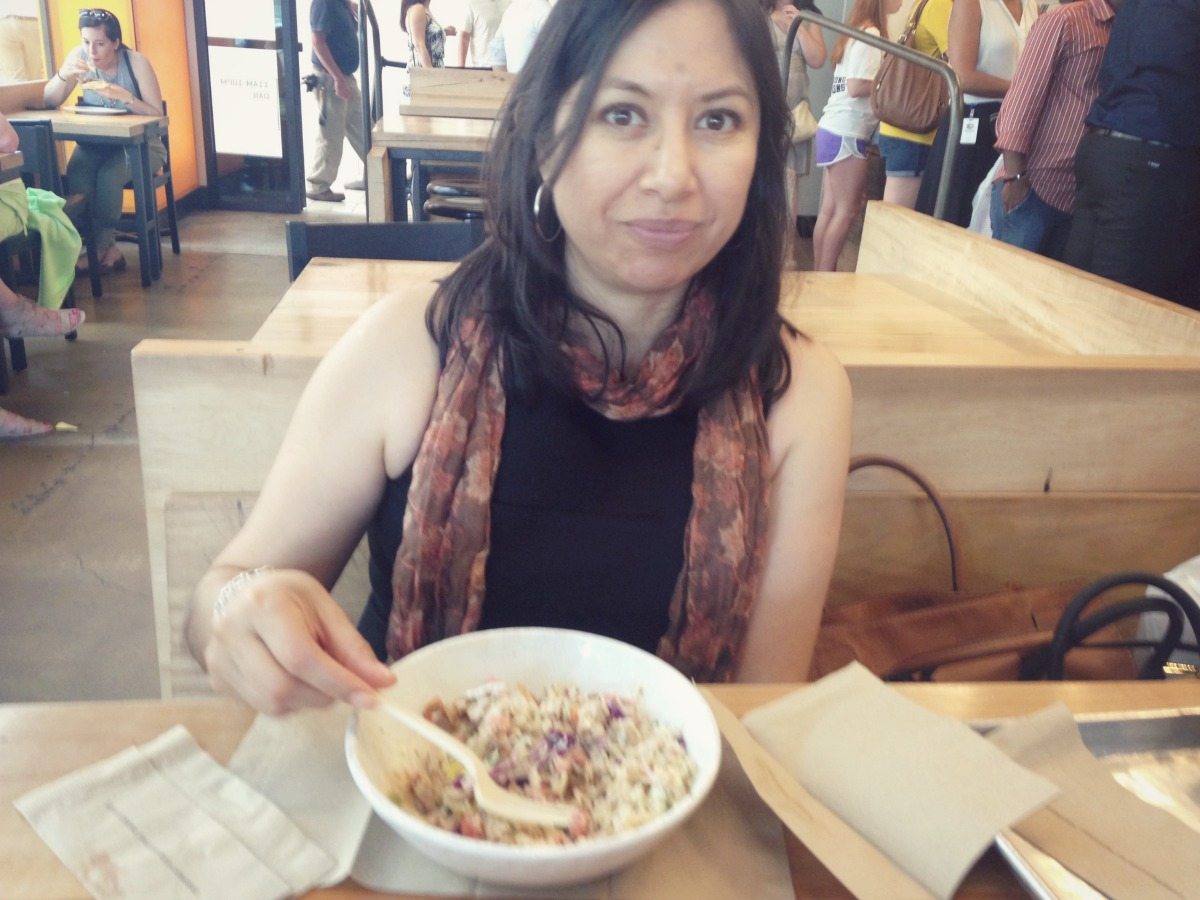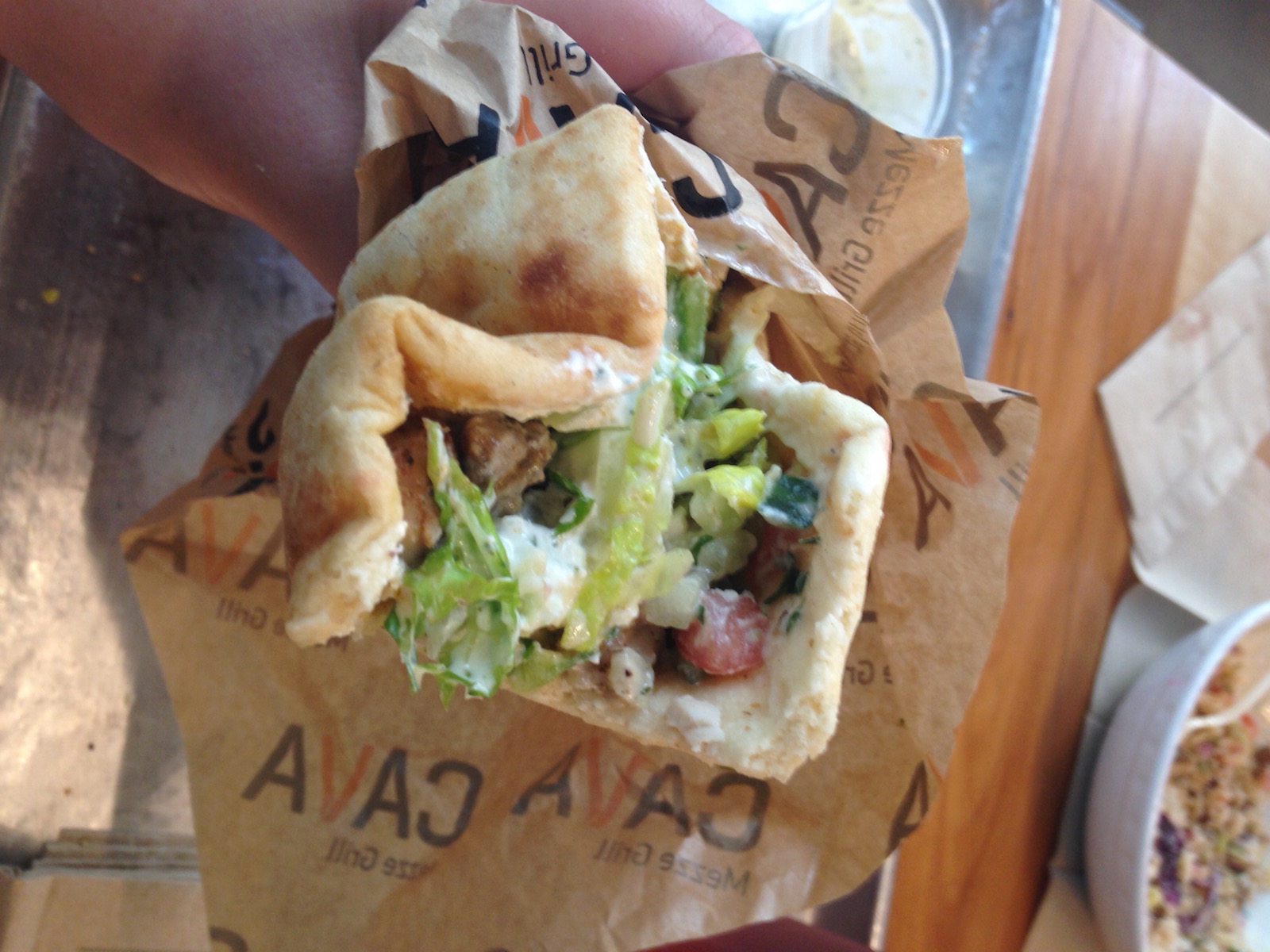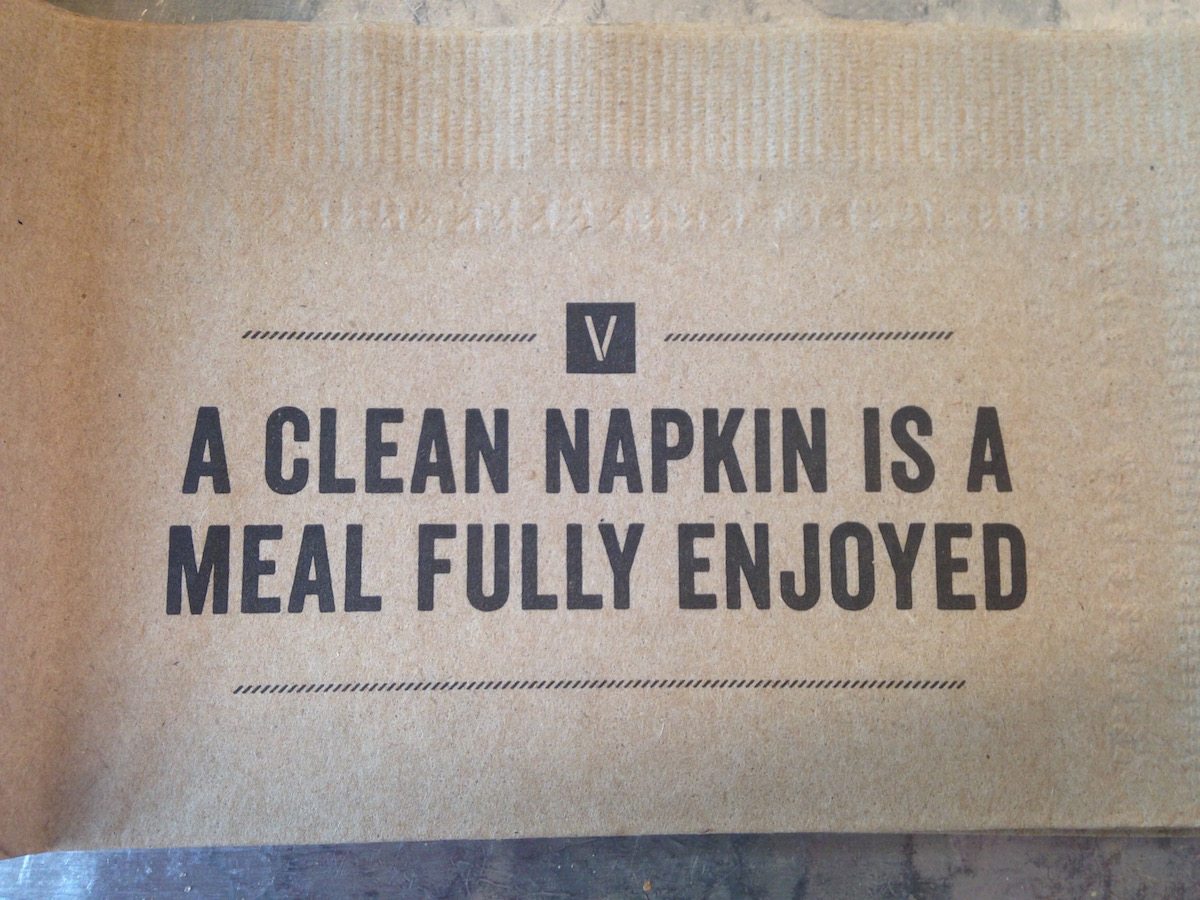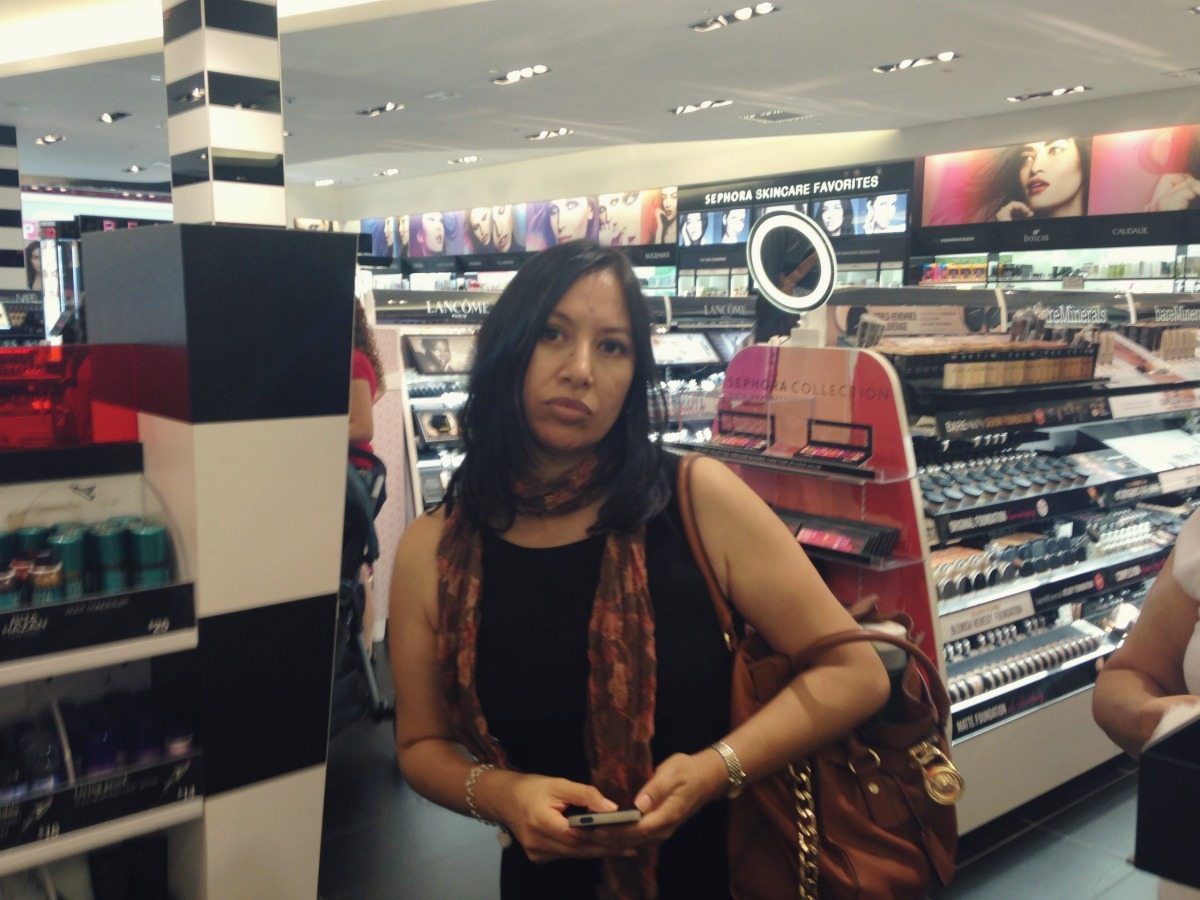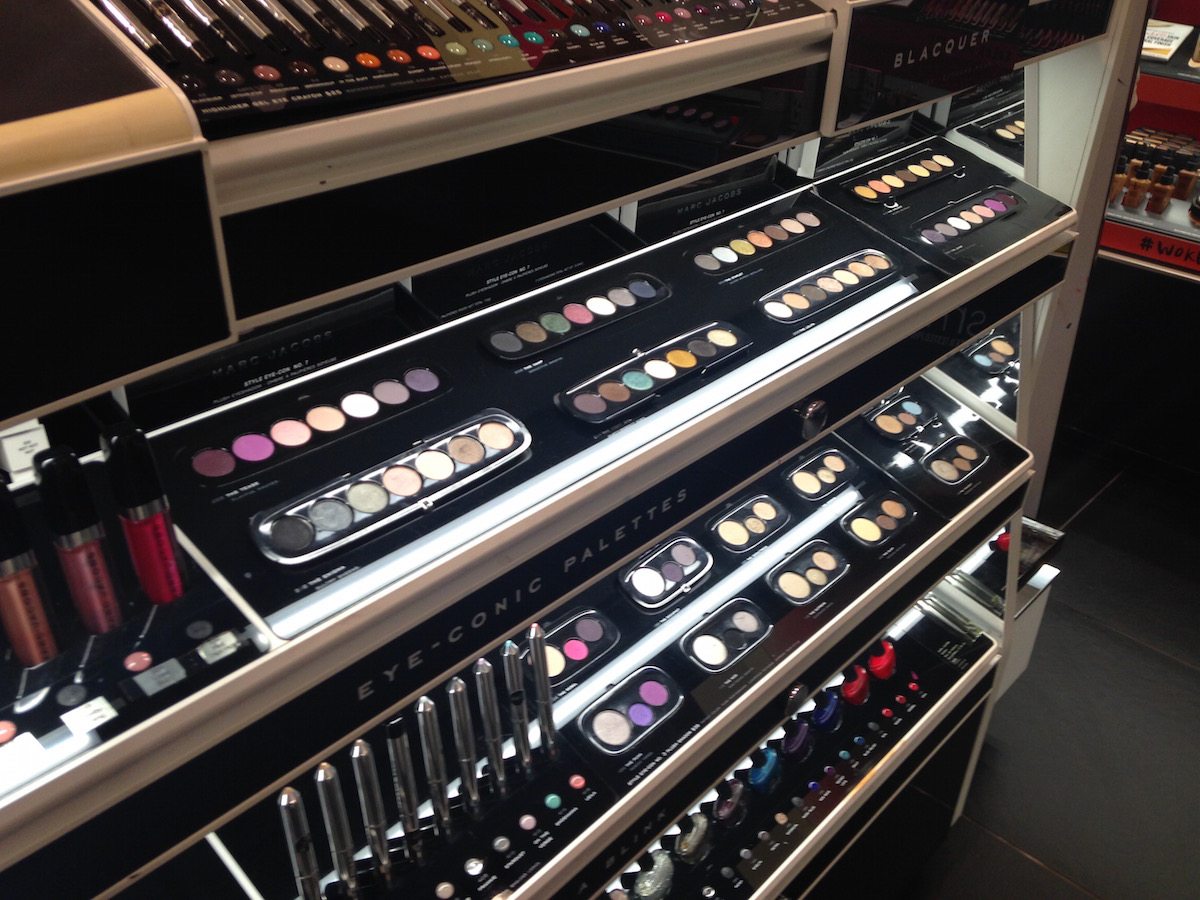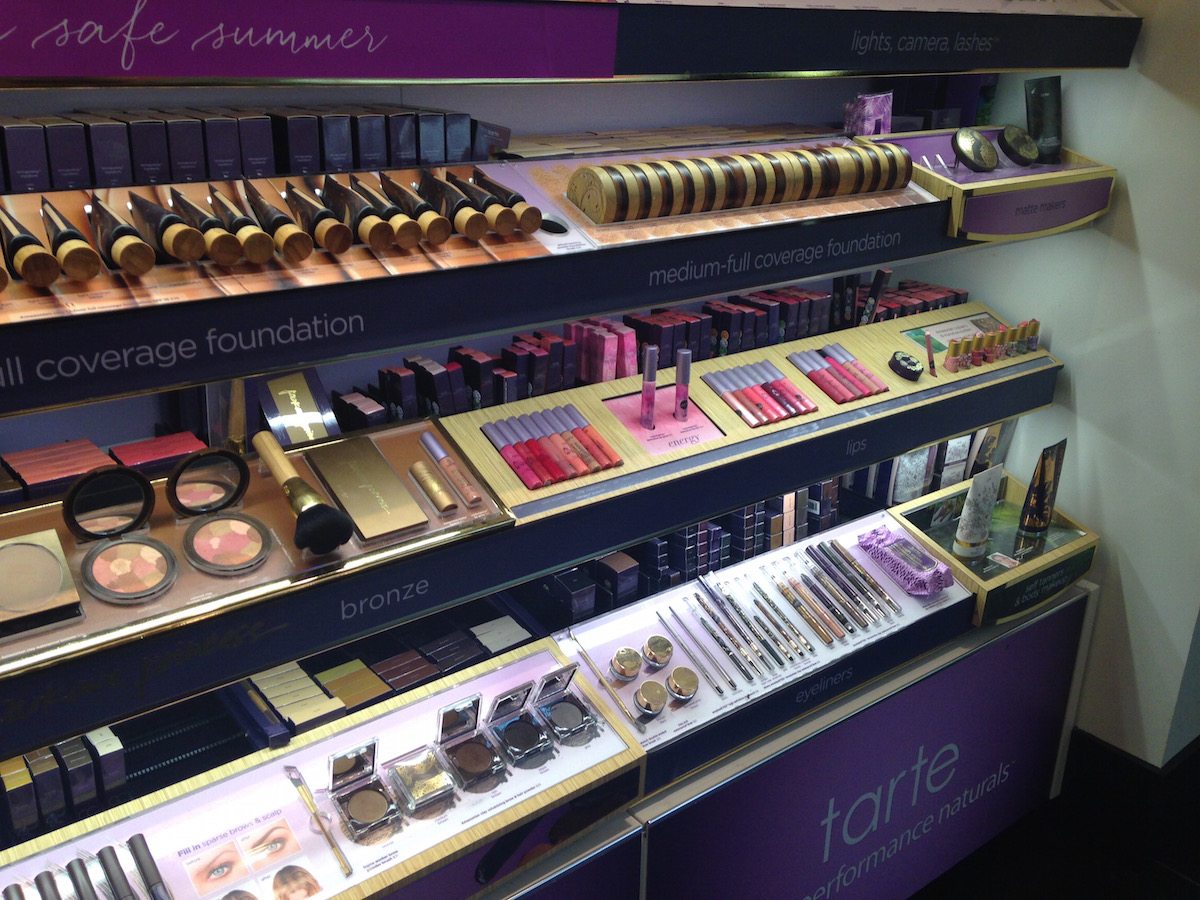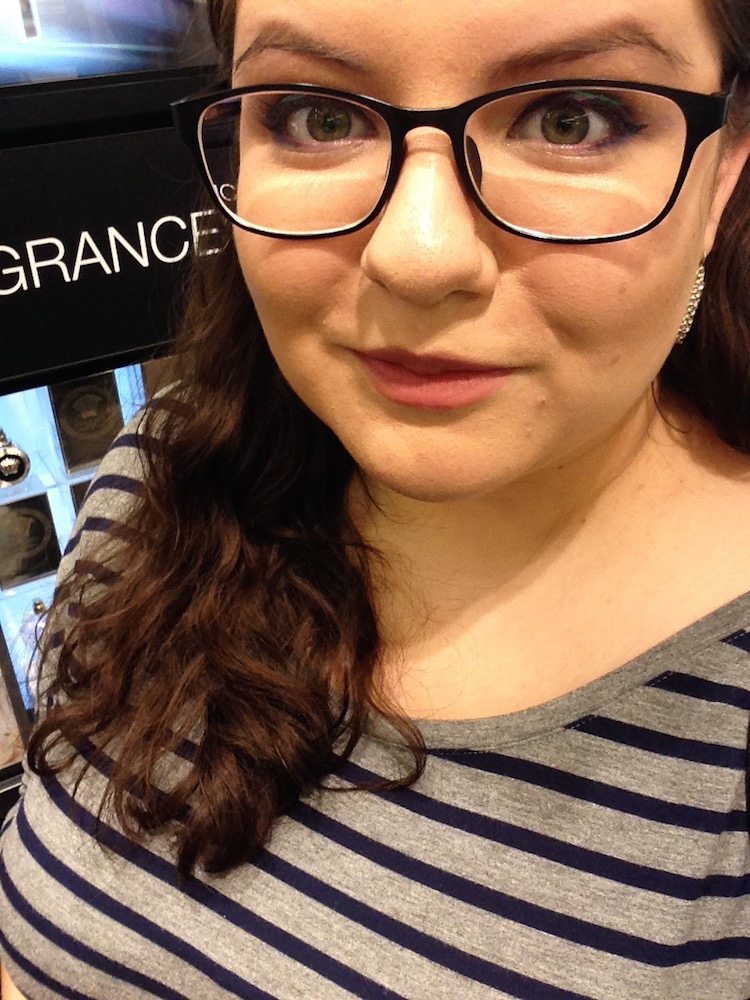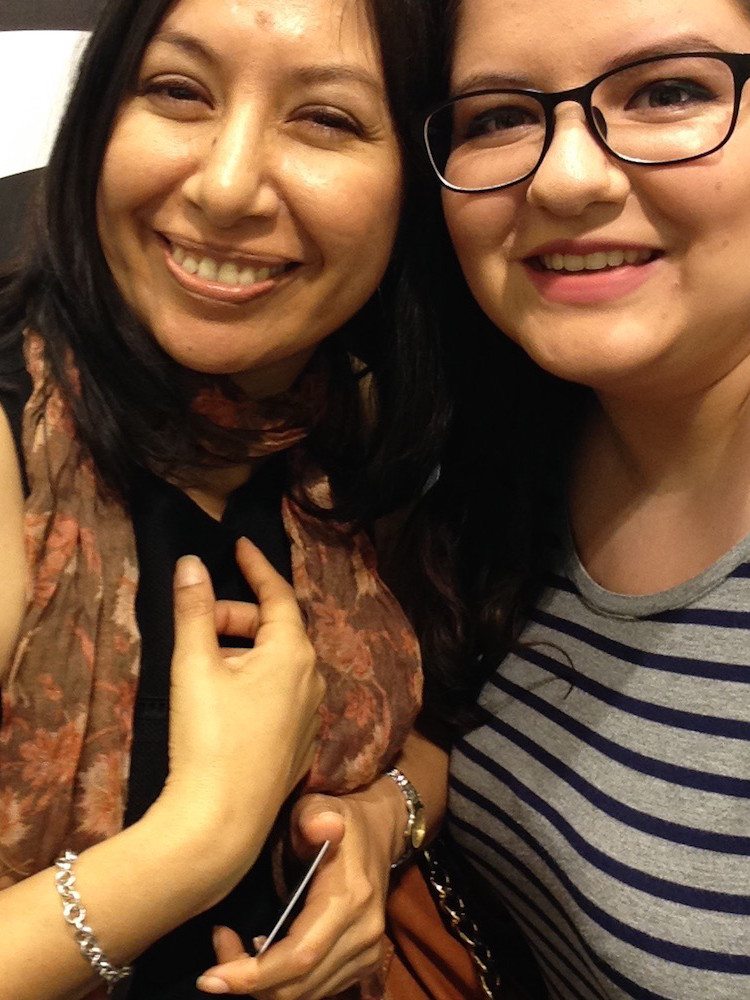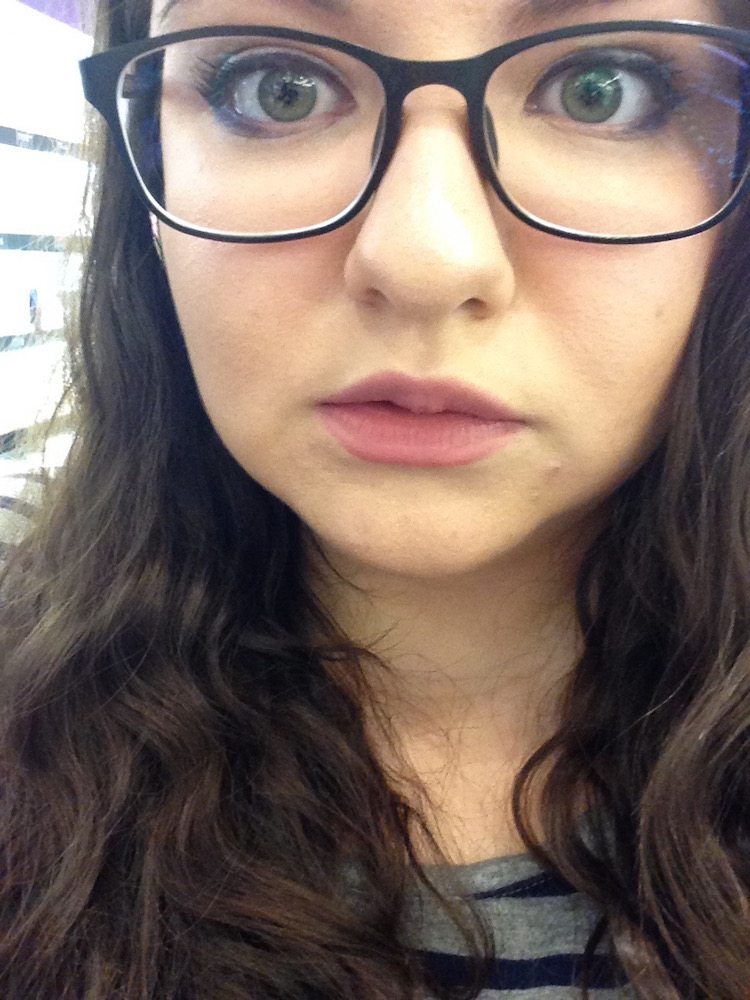 In the evening my aunt and I went to the movies to watch Magic Mike XXL. It was a good movie for what it was; eye-candy. Loads and loads of eye-candy! Also I found it quite interesting that the movie theater had a bar and that you could actually bring your drink with you inside the theater! That is not possible in Denmark, or well I guess it ain't illegal but there's no bar so….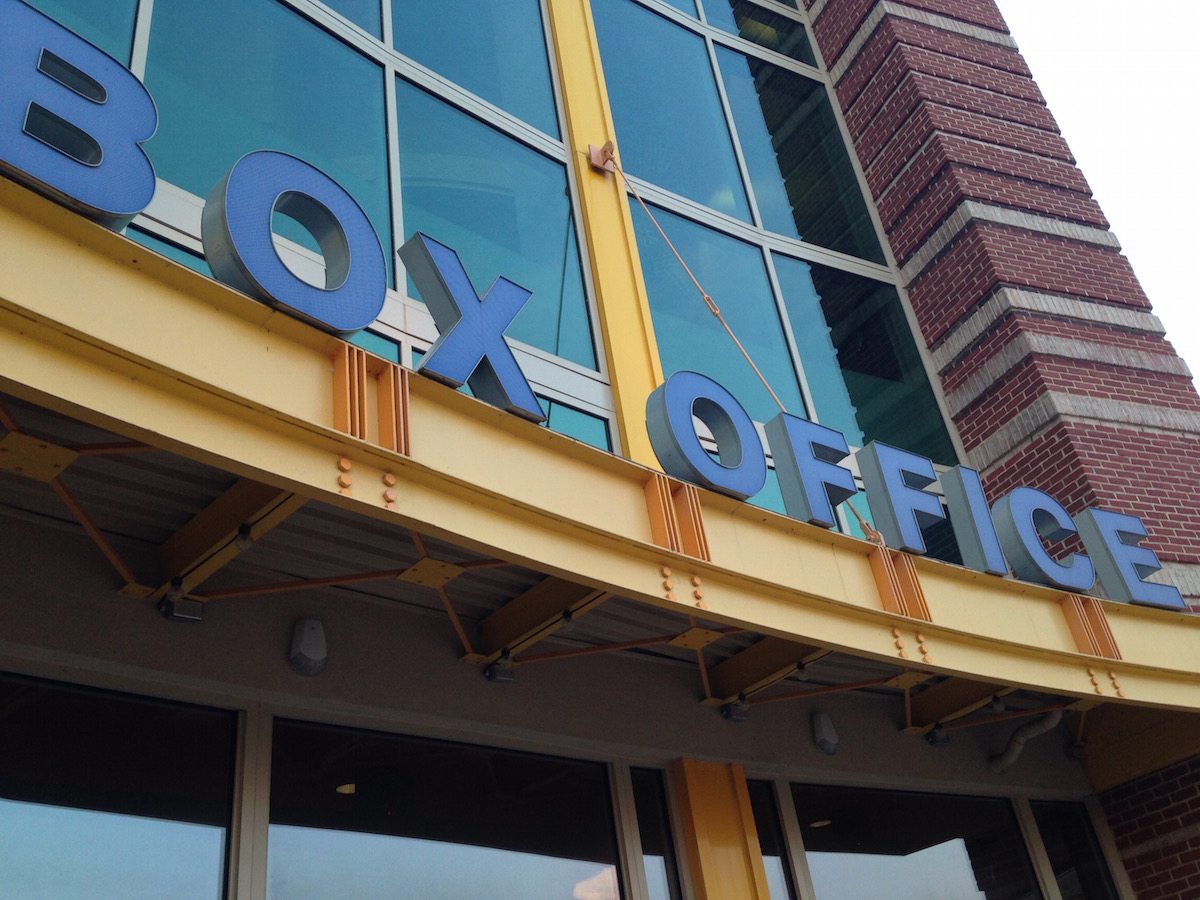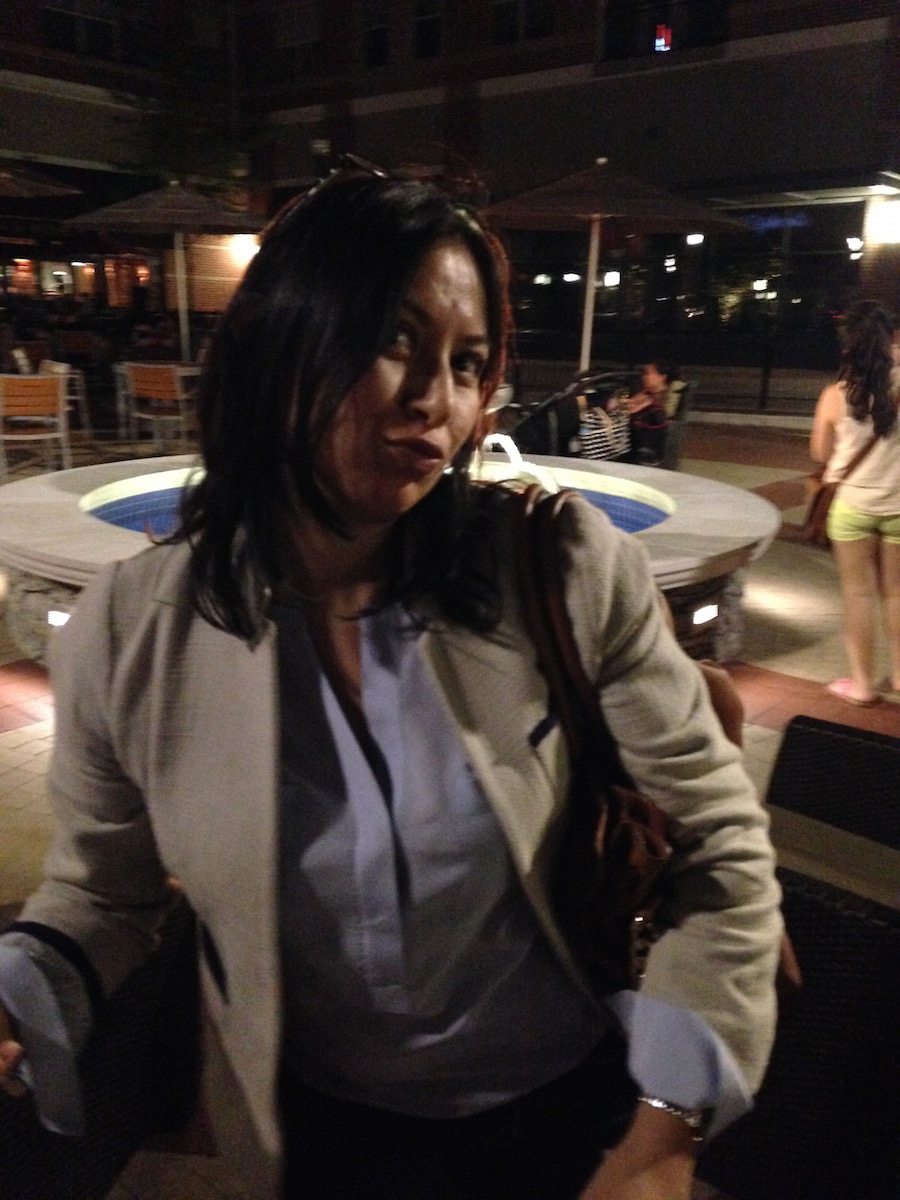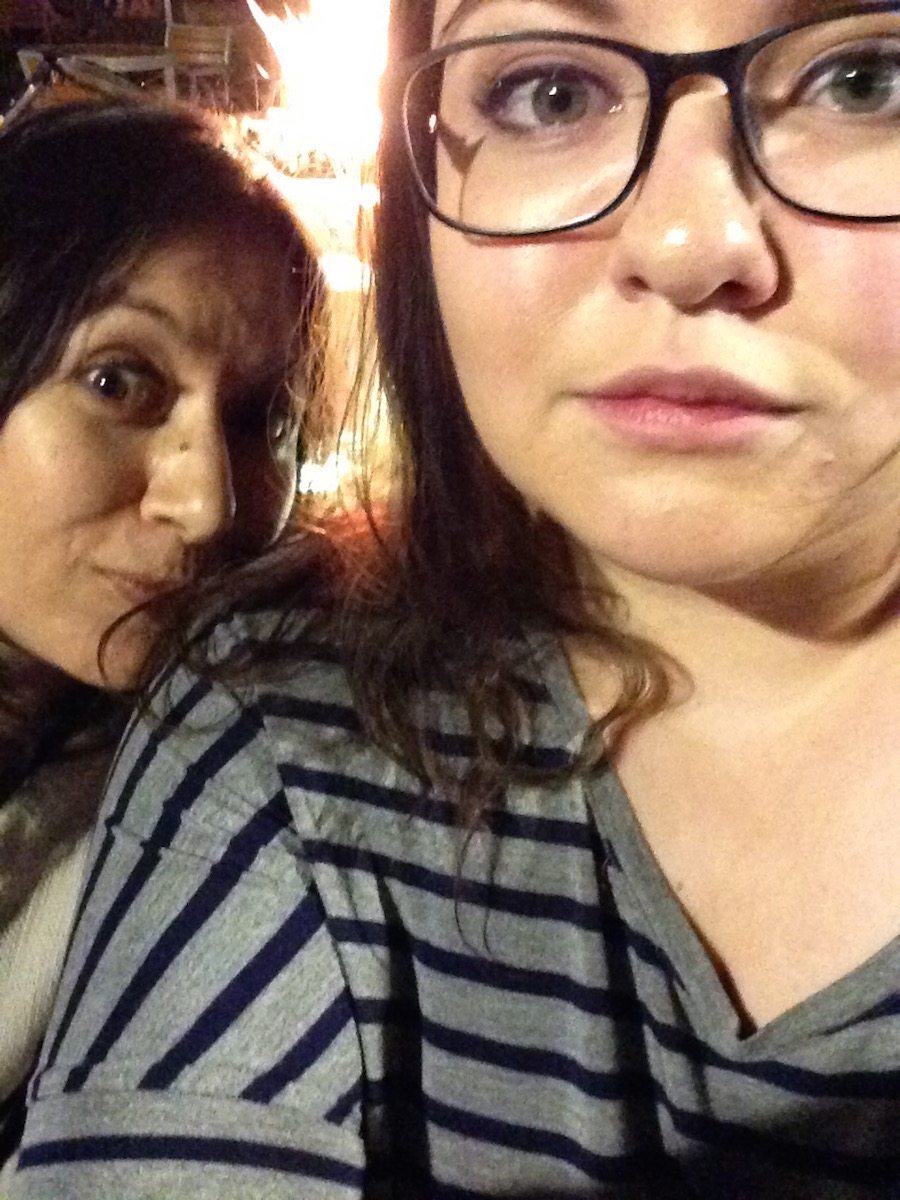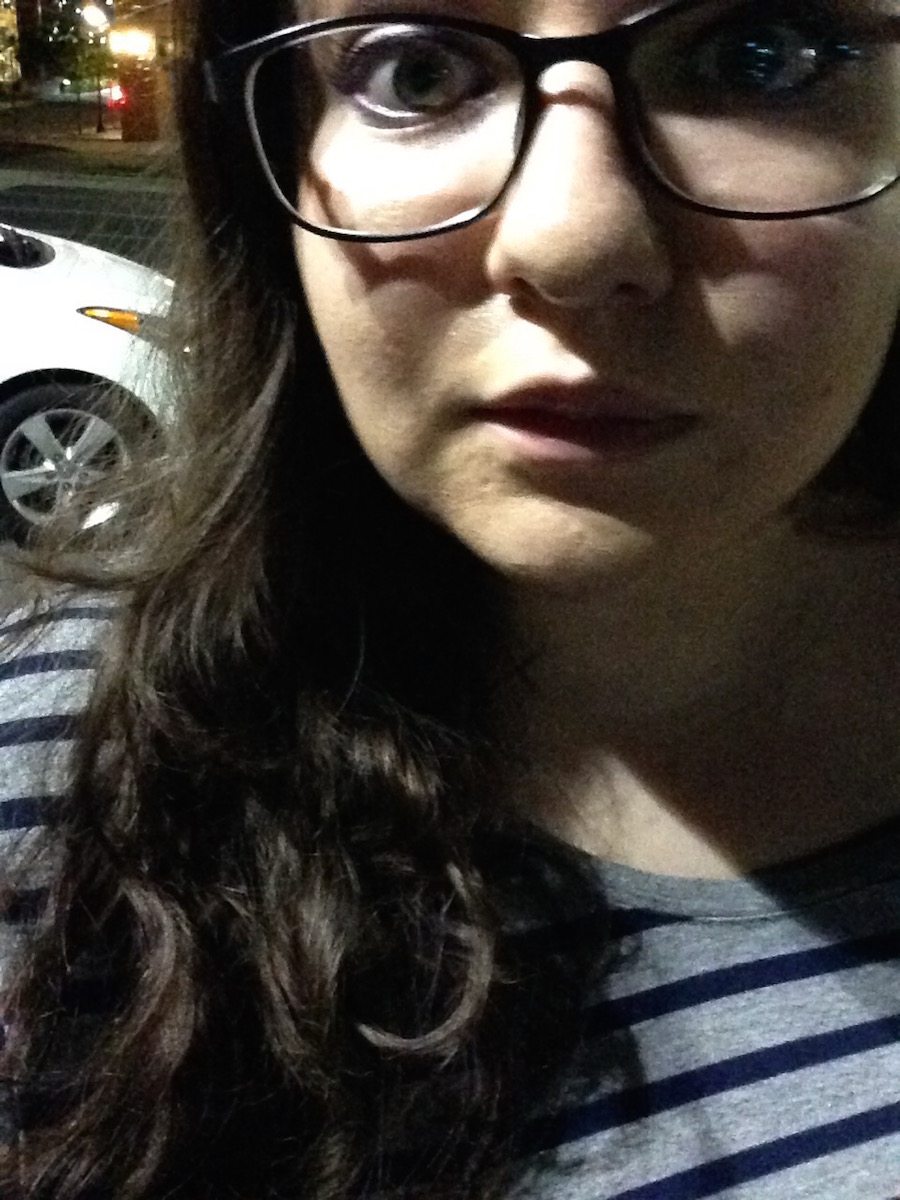 I will be staying in the US for a few weeks more. More updates of my journey to come ?