These movies I've mentioned here are some I think are the most anticipated this year.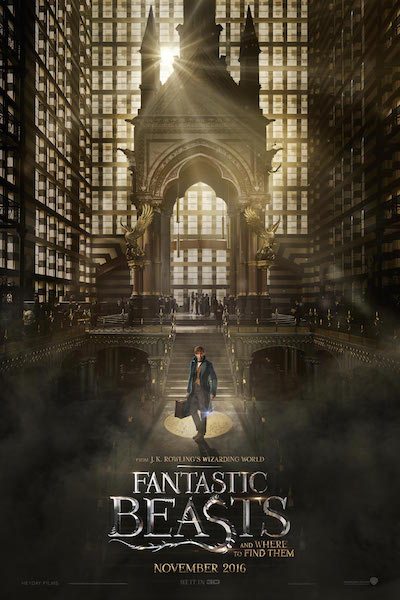 ---
FANTASTIC BEASTS
AND WHERE TO FIND THEM
J.K Rowling is behind yet another interesting story in the wizarding world. This story takes place years before Harry Potter and the other students used the book 'Fantastic Beasts and Where To Find Them' at Hogwarts. This is the story about Newt Scamander a magizoologist who is travelling the world documenting magical creatures.
I honestly can't wait to see it. I loooove the universe J.K Rowling created and I look forward to return to it!! Also Eddie Redmayne is a pretty good actor and I am certain he will do this amazing universe justice too.
The movie is out in theaters November 17th.
---
---
FINDING DORY
When it was announced that they were (finally) doing a sequel to Finding Nemo I got so excited. I normally am not the biggest fan of sequels but I am a fan of Disney, Finding Nemo and Ellen Degeneres. As I understand Dory begins to remember things (which is remarkable since she's never been able to remember things) and she sets off to find her family.
Although it does seem like it will remind a lot of Finding Nemo, I still really want to see it. I'm sure it will be a super fun and heartwarming movie like the first one.
The movie is out in theaters June 30th.
---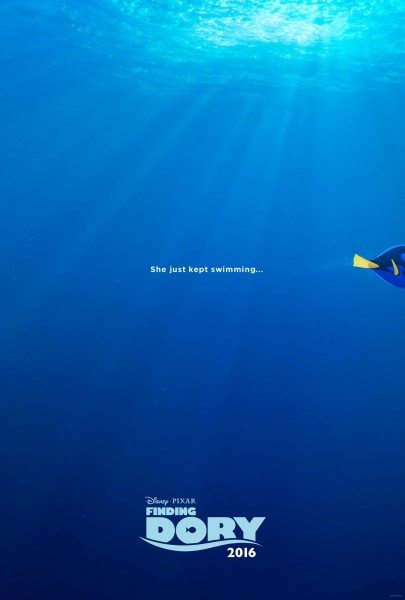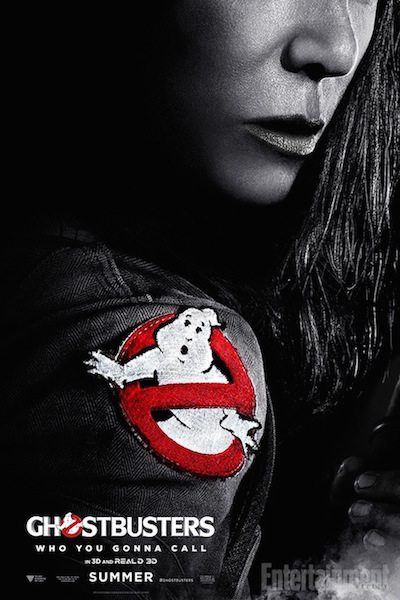 ---
GHOSTBUSTERS
Alright, I am honestly not a huge fan of the original Ghostbusters. That said I do like it, I just never loved it. But the thought of a female ghostbuster crew, where one of the women are played by Kristin Wiig and another by Melissa McCarthy, is just too good to pass up. I guess I am still waiting for Bridesmaids 2, and this might be the closest I'll get to it haha.
I am expecting this movie to deliver witty lines and fun characters. Also Chris Hemsworth is in it and well.. He makes most movies worth watching ?
The movie is out in theaters August 14th.
---
---
BATMAN V SUPERMAN:
DAWN OF JUSTICE
I'm a big sucker for superhero-esque movies. I loved the last few Batman movies, liked the last Superman movie, and I look very much forward to see the two characters meet. In this movie Batman and superman will fight each other and somehow become bros later on to take on a new villain. I do believe that this is the first movie which will help form the 'Justice League'.
One thing I'm not sure will work is Ben Affleck as Batman. I just don't see him as a superhero. I hope the movie will prove me wrong.
The movie is out in theaters March 24th.
---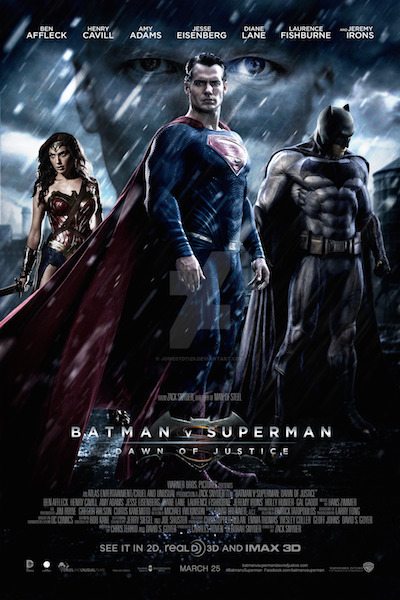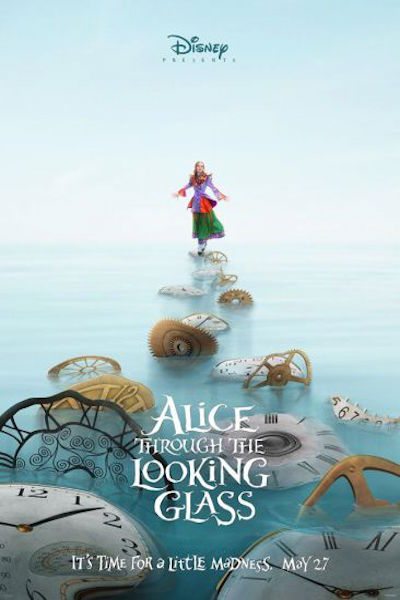 ---
ALICE
THROUGH THE LOOKING GLASS
I am a big fan of Tim Burton and I loved the first Alice movie he made. I can't wait to return to Wonderland, although this movie is directed by James Bobin (Burton is one of the producers). This time around Alice returns to Wonderland just in time to save the mad hatters life.
Although Burton is not the director it is the exact same cast, which makes me very happy. That means I get to see Johnny, Anne, Helena, Mia and Alan (who recently passed away ?) work together again, yay!
The movie is out in theaters May 26th.
---
---
WARCRAFT
My little gamer heart is ecstatic that this movie finally will hit the theaters this summer. I remember when Blizzard (a game company) announced they were working on a movie how excited I was. Now, a few years later I am still equally excited and I am certain I am not the only one. If you know the lore, the movie is centred around the opening of the Dark Portal when the orcs and humans first encounter each other.
Even if you're not familiar with the lore, it's going to be an action-packed blockbuster!
The movie is out in theaters May 26th.
---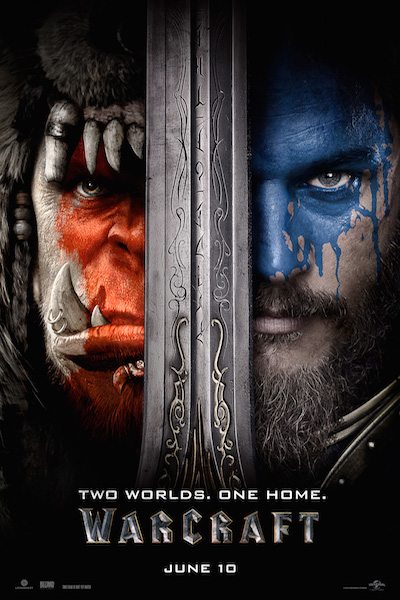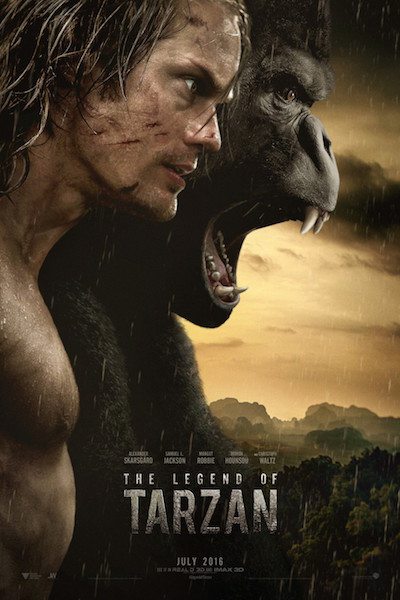 ---
THE LEGEND OF TARZAN
Although there has been made many Tarzan movies throughout the years this new one does seem kinda good. This time Tarzan is living in London and he gets called back to the jungle to investigate a new mining encampment. I think it could be good. I guess there's gonna be some good fights and hopefully some good lines too.
Also it's Alexander Skarsgaard who's Tarzan. He is FINE! I loved him in True Blood at least. I also really like the Jane they've picked; Margot Robbie. She seems like such a fun person and I really liked her in Pan Am.
The movie is out in theaters July 14th.
---
---
SUICIDE SQUAD
A secret government agency recruits imprisoned supervillains to execute dangerous black ops missions in exchange for clemency.
Will smith and Robbie Margot meet again ('focus' anyone). I think they worked so well together last time. This time there's also a lot of other cool names one being the Swedish star Joel Kinnaman from 'Run All Night' and 'The Killing', or Ben Affleck and Jared Leto. It's gonna be good isn't it…
The movie is out in theaters August 4th.
---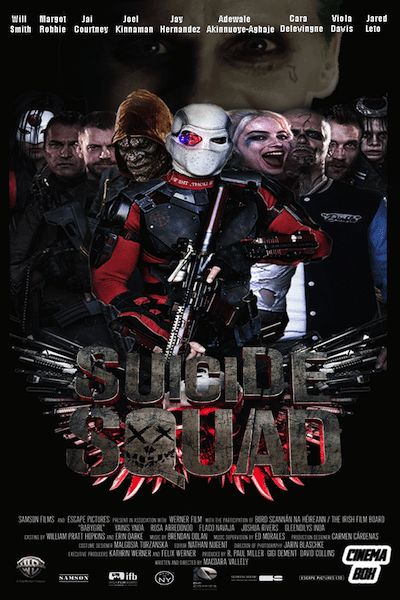 ---
DOCTOR STRANGE
Benedict Cumberbatch, Benedict Cumberbatch, IT'S BENEDICT CUMBERBATCH!!! Okay, I'll try and calm myself now. I just adore him. He is perfect as Sherlock, smaug, Alan Turing, I could keep on and on. Point is he will be such a cool superhero! After Doctor Strange's career is destroyed, he meets a man who offers him to teach him how to defend the world against evil.
I don't know much about Doctor Strange but I am looking forward to learn! I've also seen that Rachel McAdams is in it and the Danish actor Mads Mikkelsen also has a role. I hope Mads will have a fun role!
The movie is out in theaters November 3rd.
---
---
THE 5th WAVE
Okay this movie may not be on everyone's radar but I just adore Chloë Grace Morets and although I'm not sure how amazing this movie will be it does seem packed with action and scenes of Chloë kicking ass, which is always good.
In 'the 5th wave' humans are fighting aliens who are attacking earth. The attacks have happened in form of different waves. Cassie (Chloë) is searching for her brother whilst trying to escape the aliens.
The movie is out in theaters July 14th.
---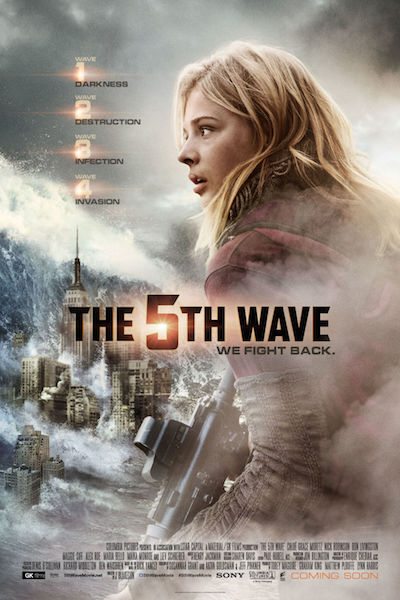 I just have to mention a few more movies I look forward to this year; The remake of the classic Jumanji (although nobody can replace Robin Williams), the sequel to one of my favorite rom-coms My Big Fat Greek Wedding 2, many girls' favorite awkward Brit is also back in Bridget Jones Baby, the hyped book The Girl On The Train is going on the big screen, the sequel to Indepence Day is on its way and lastly it will be interesting to see the live adaption of The Junglebook!
Which movies are YOU looking forward to this year?