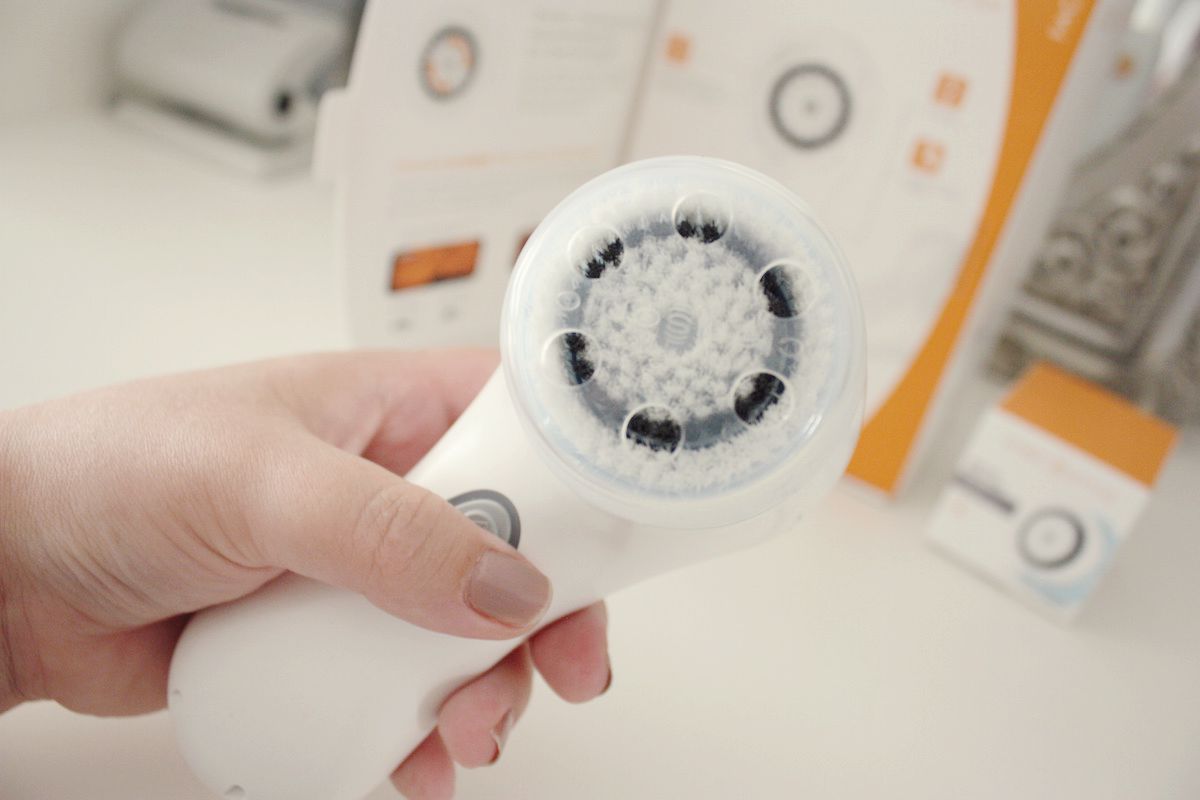 ---
CLEANSING AT A NEW LEVEL
---
I have been using the Clarisonic Mia 2 brush for over a month now. At first I wasn't sure how to really do it or how much of a difference it would make. But by using it every morning for the past many days I have felt such a difference in my skin. My skin has become much clearer and it seems makeup applies easier.
What is a Clarisonic?
The Clarisonic Mia 2 is a battery-powered, rechargeable brush designed only for the face. The brush head vibrates at a super high speed 300 "back-and-forth" movements every second. Each Clarisonic brush comes with a brush head and a charger. There a many different models, but if you are starting out the Mia 2 is a perfect choice and a bit less expansive than the other ones. The biggest difference between the various models is the option of cleansing speeds and size of the "brush handle". The mia 2 has two speeds, I use the slower one at the moment.
Before using it for the first time you have to charge it for 24 hours.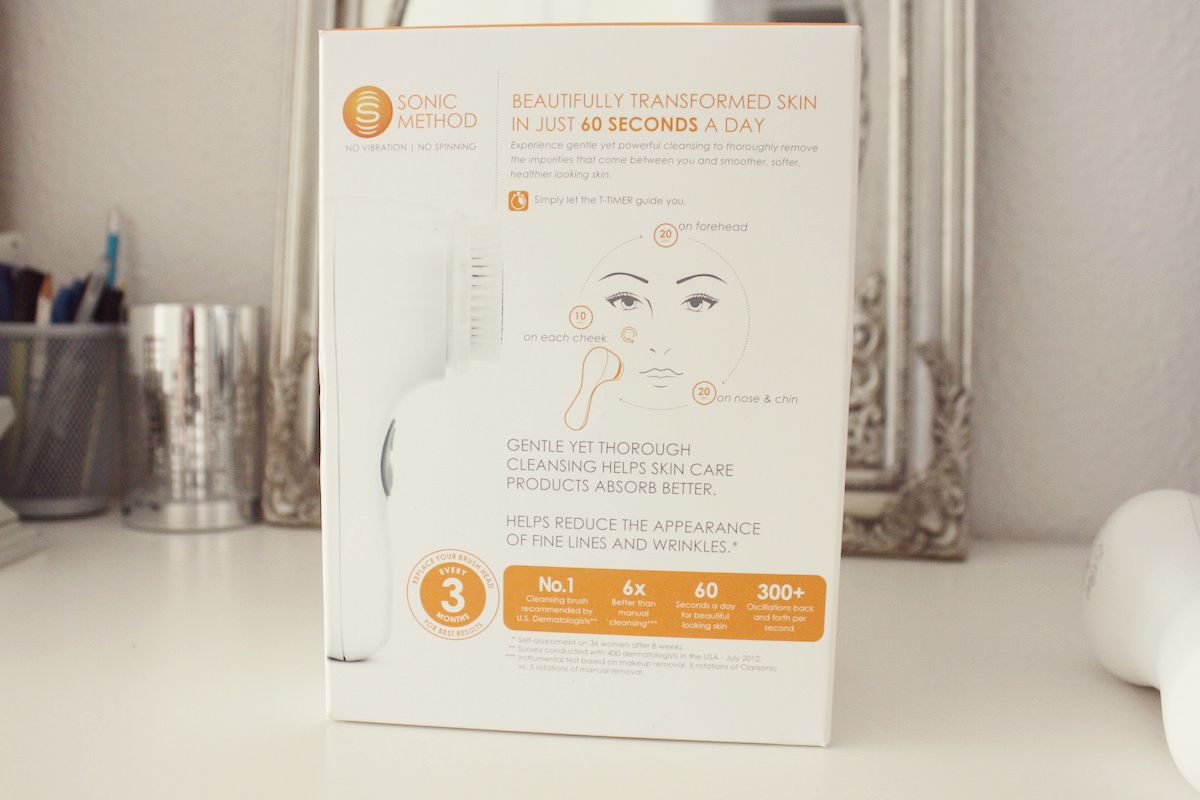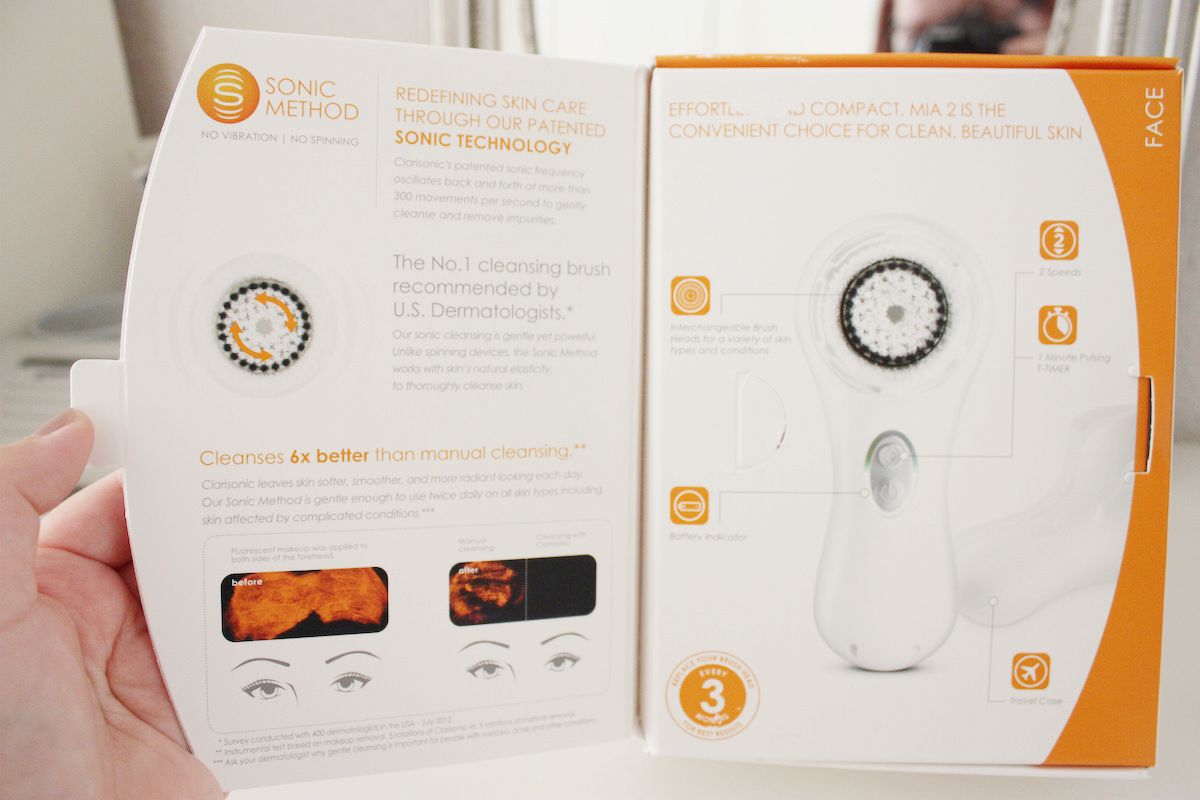 How to use it:
Remove your eye makeup first by hand
Apply your cleanser on moist skin or the brush head (but it must be damp)
Push the on button with your desired speed
Gently move the brush around on your face starting on the forehead, then nose and chin followed by each cheek watch Clarisonic's video for further help
The wrong way
I was talking to a Clarisonic representative in Sephora back in July and she told me how some people sometimes use the brush in a wrong way. I naturally asked how one can use it wrongly? And she said that some people press too hard, some use it too often and some use the wrong brush head for their skintype. Now the first one is simple to fix: Simply let the brush glide on your skin DO NOT press it against the skin just let it glide. When she mentioned "too often" I asked what too often was and she told me a client had used it three times a day. I was told to max use it twice a day. However, I personally prefer using it in the morning to get rid of all the dead skin cells. The last part is definitely also very important: to pick the right brush head, which I will explain in the next part.
The right brush head
I do not use the original brush head that comes with the Mia 2. I did test it out for two days and I felt it was too harsh for my skin. I luckily picked up the two-set Delicate Brush heads on the same day I got the Mia 2. The delicate brush head is much more suitable for my skin.
Oh and do remember to replace the brush heads every 3 months!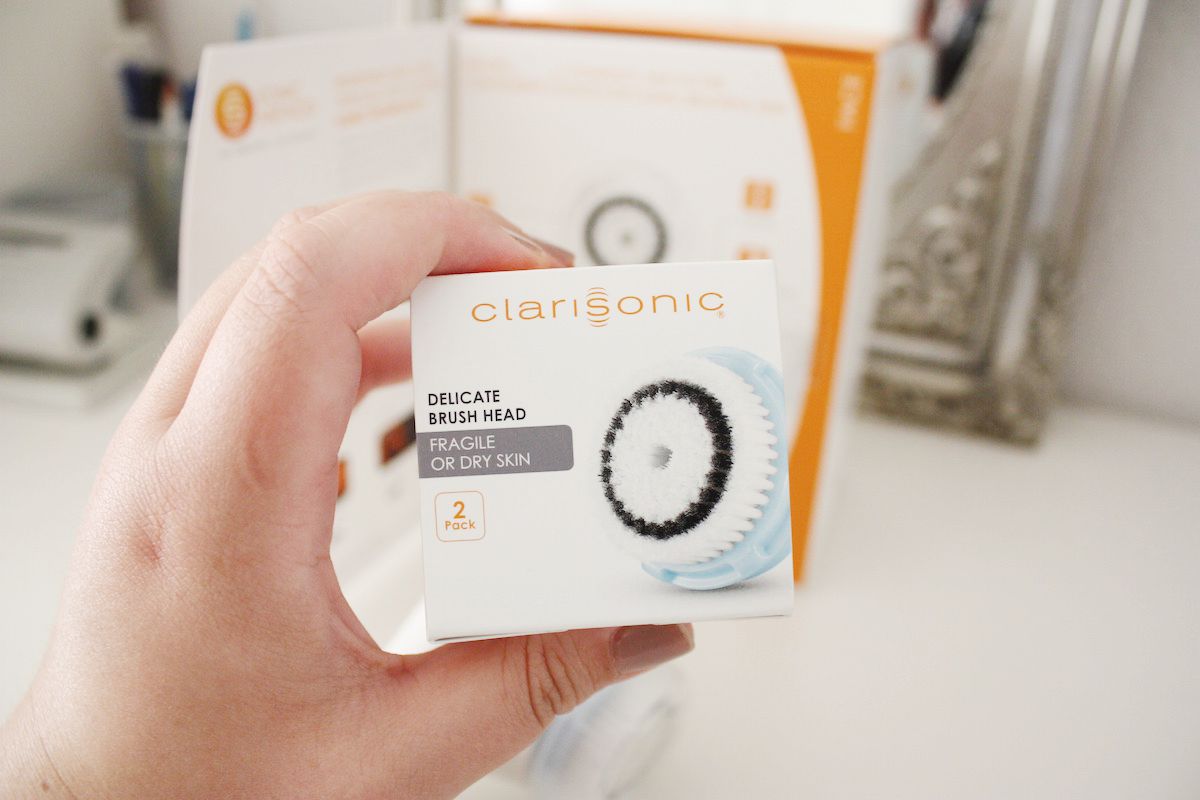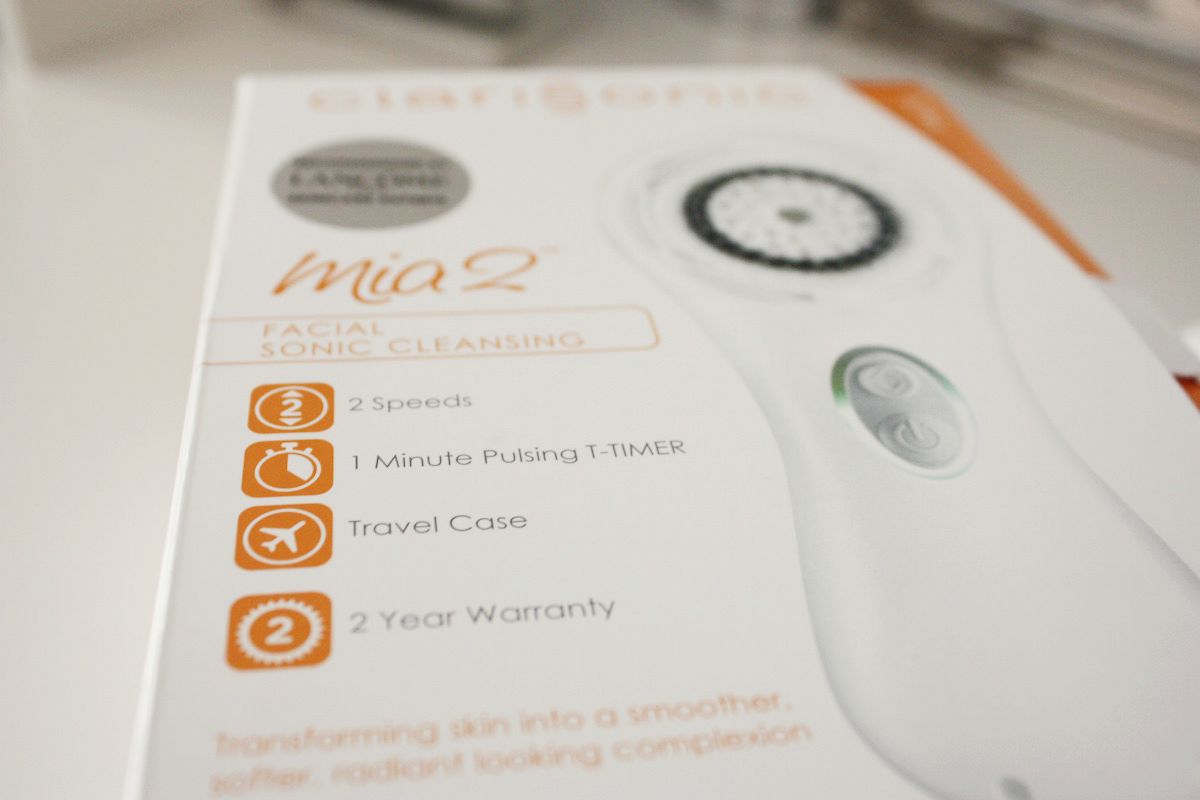 ---
PRO'S
---
+ Waterproof
+ Super easy to use
+ Various brush head options
+ Easy to transport
+ Makes your skin feel even cleaner
---
CON'S
---
– Expensive
– If used wrong it will feel harsh on your skin
– Head needs replacing every 3rd month
Replacements:
Although the brush is extremely effective because of the brush's ability to move so fast, a simple wash cloth or a sponge can do the same thing. I would probably say it would be less effective than the brush, but any exfoliation is better than no exfoliation! There are of course also many other brushes on the market. However, I believe that Clarisonic is the only brush that uses sonic technology (due to a patent), which is what makes it so unique and effective.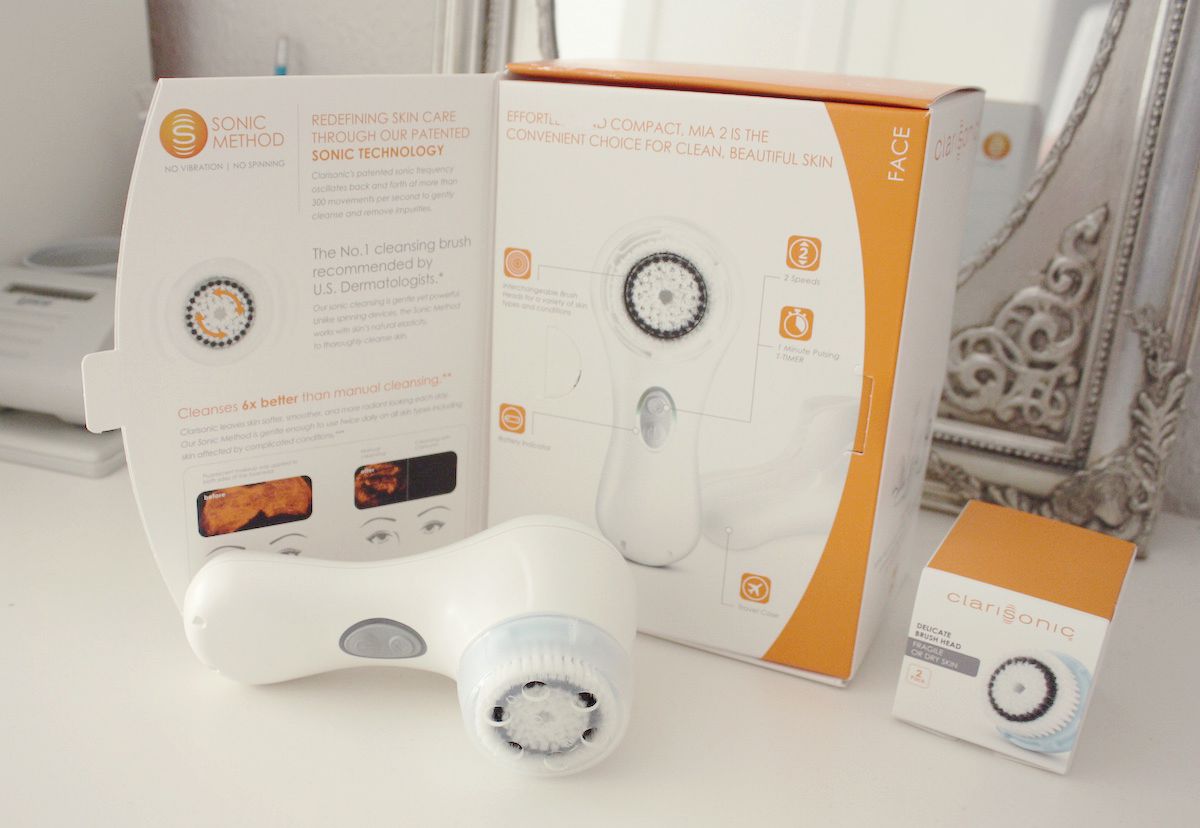 Notes
If you have considered investing in a cleansing brush I hope this post will point you in the right direction. I solely wrote this post because of my love for skincare and how I've seen this brush help my skin. And perhaps it would help you too 🙂 If you do want to purchase it I know it can be bought in Sephora in the US, Selfridges in the UK and Magasin in Denmark.