---
'EAT LIKE YOU GIVE A FORK'
---
You wouldn't know it was there unless you lived in Østerbro. Souls is a café my friend Katrina, who just became vegan, told me about. So when I asked if she wanted to meet up for dinner somewhere she mentioned this place, which she had been dying to try. I personally love most food, vegan or non-vegan all is good in my eyes, so I was just excited to go and try a new place! Souls is placed on a corner at Melchiors Plads in the heart of Østebro. They have tables inside and outside for days where the weather allows people to enjoy the sun. Souls interior is in line with the fact that it is a place for vegans. It's very modern yet kept very down to earth at the same time. I absolutely loved the lamps above the tables (see photos below).
Souls was founded by two Australians who believe in good quality food produced locally. And quality food, it most definitely is. As you can see below they have everything from breakfast to dinner and dessert.

ADDRESS:
Melchiors Plads 3 (
map here
)

TRANSPORTATION:
Bus 1A or 3A

PRICE:
48-118 DKK (food)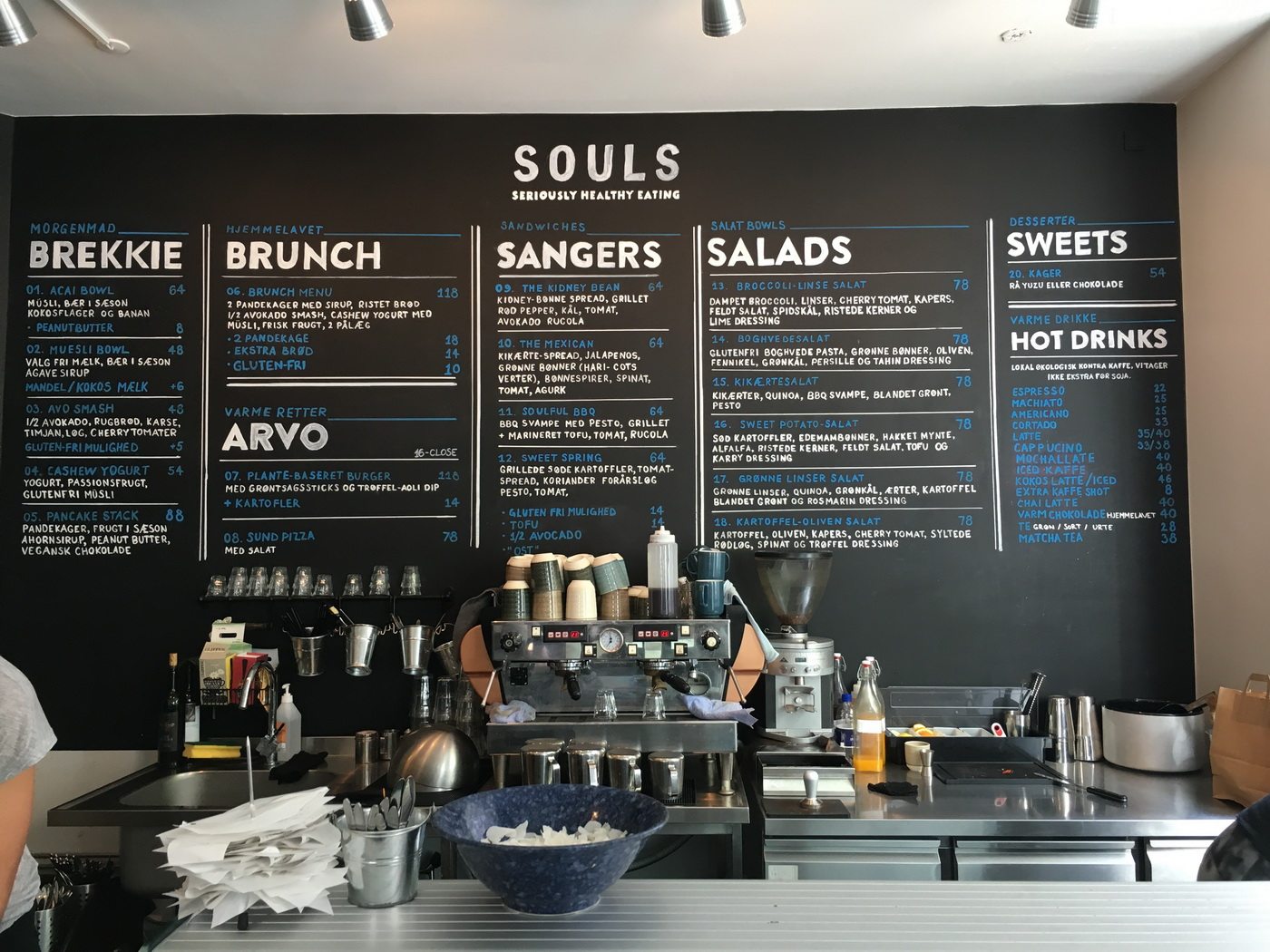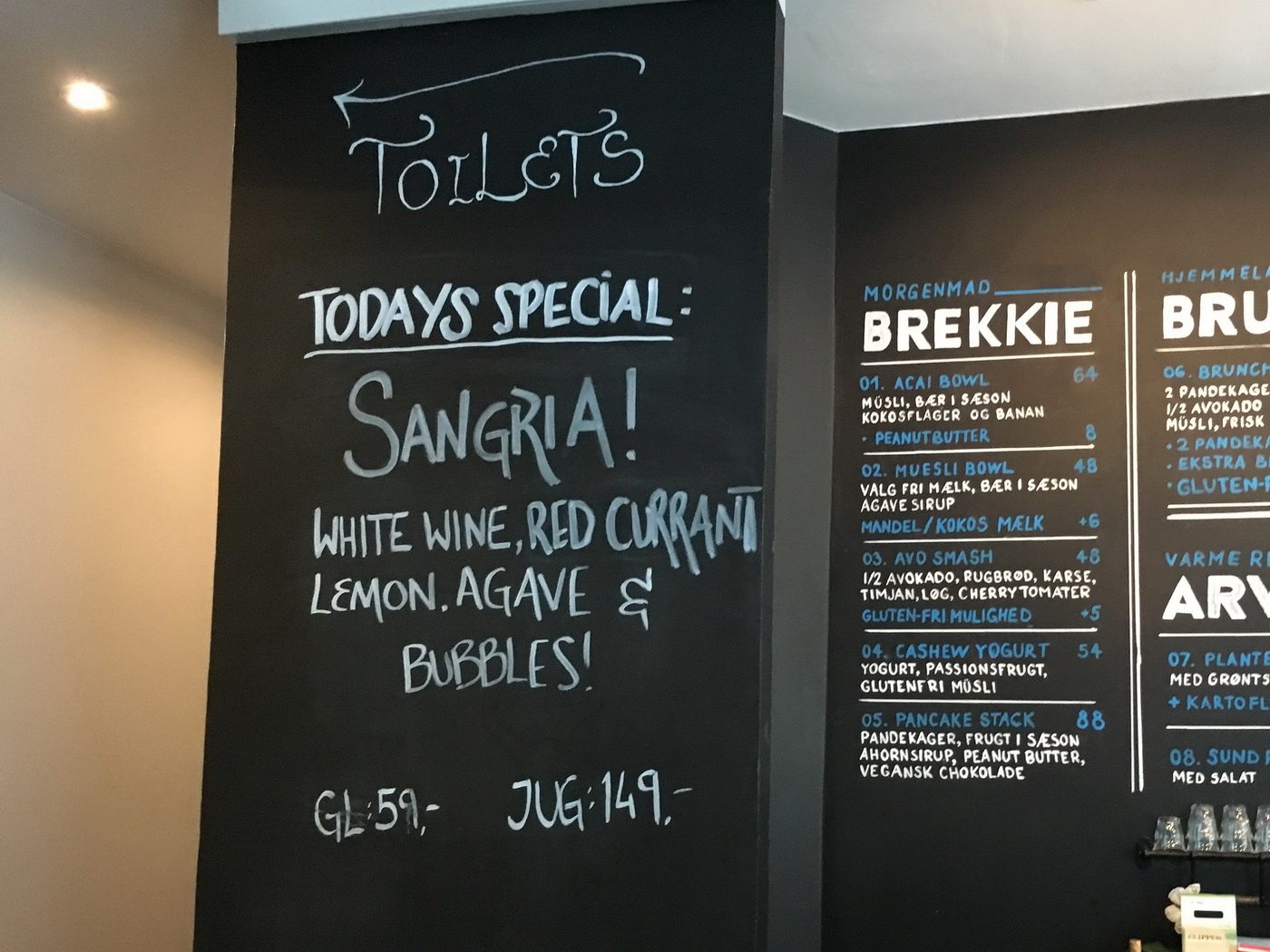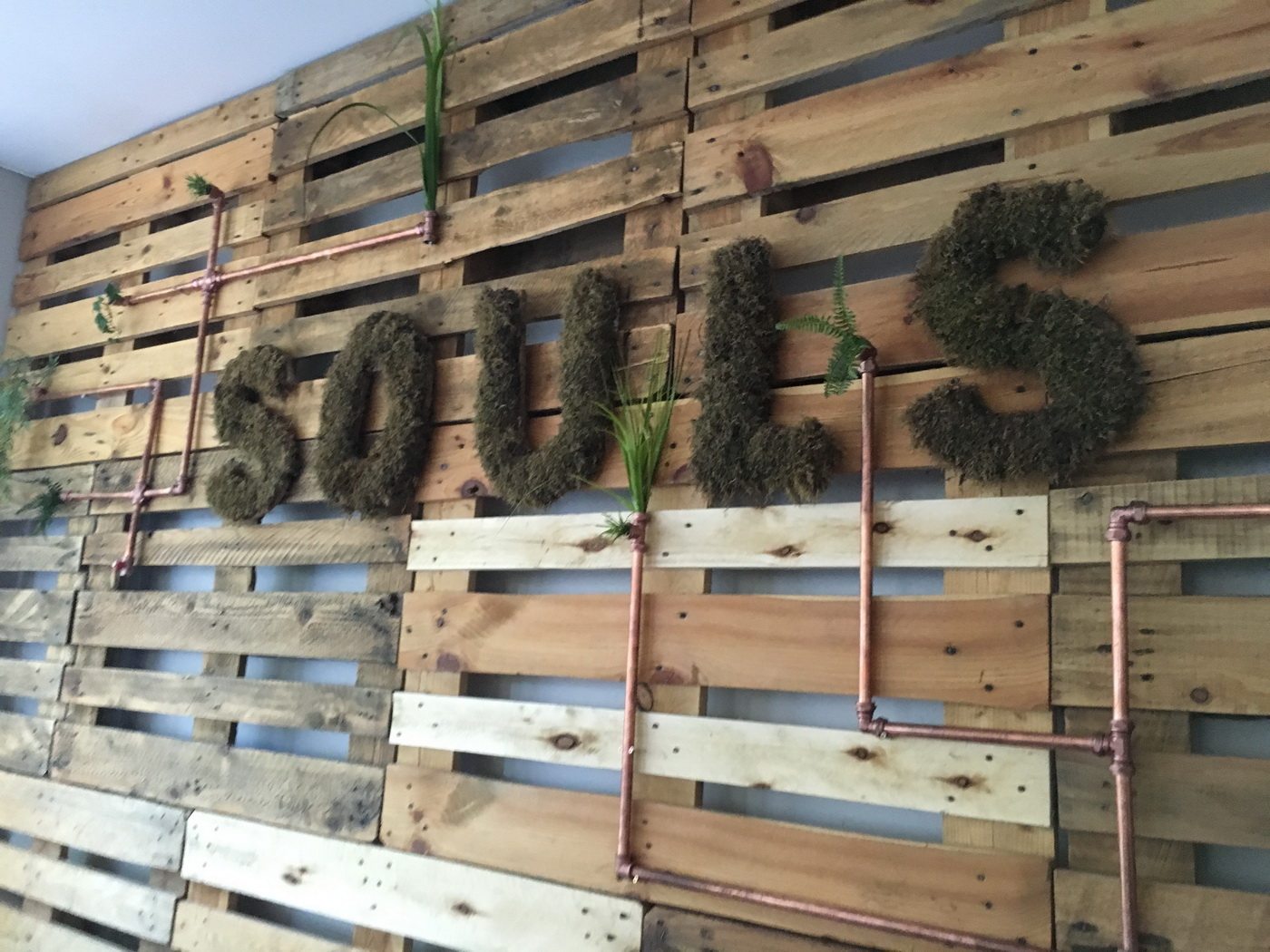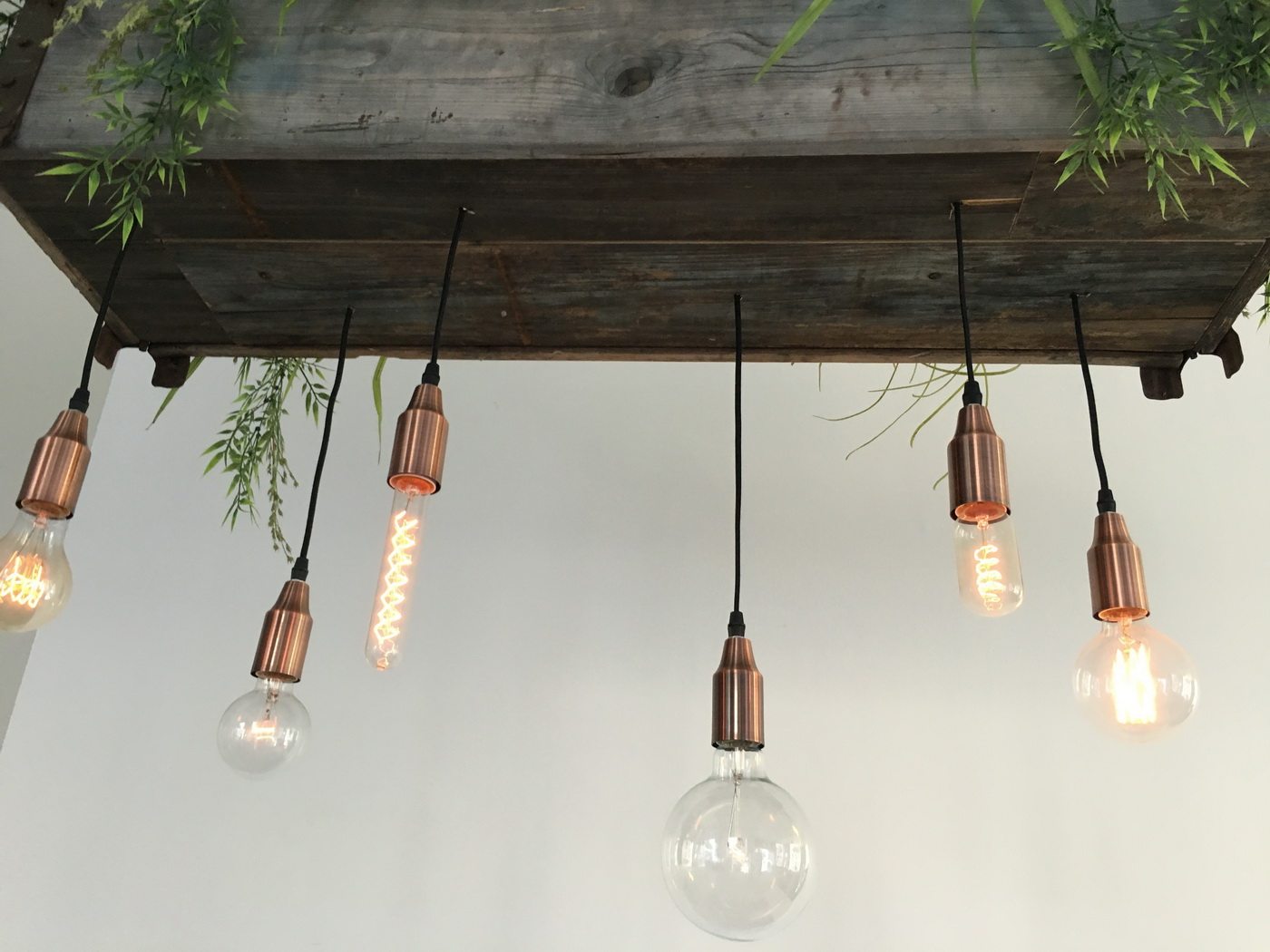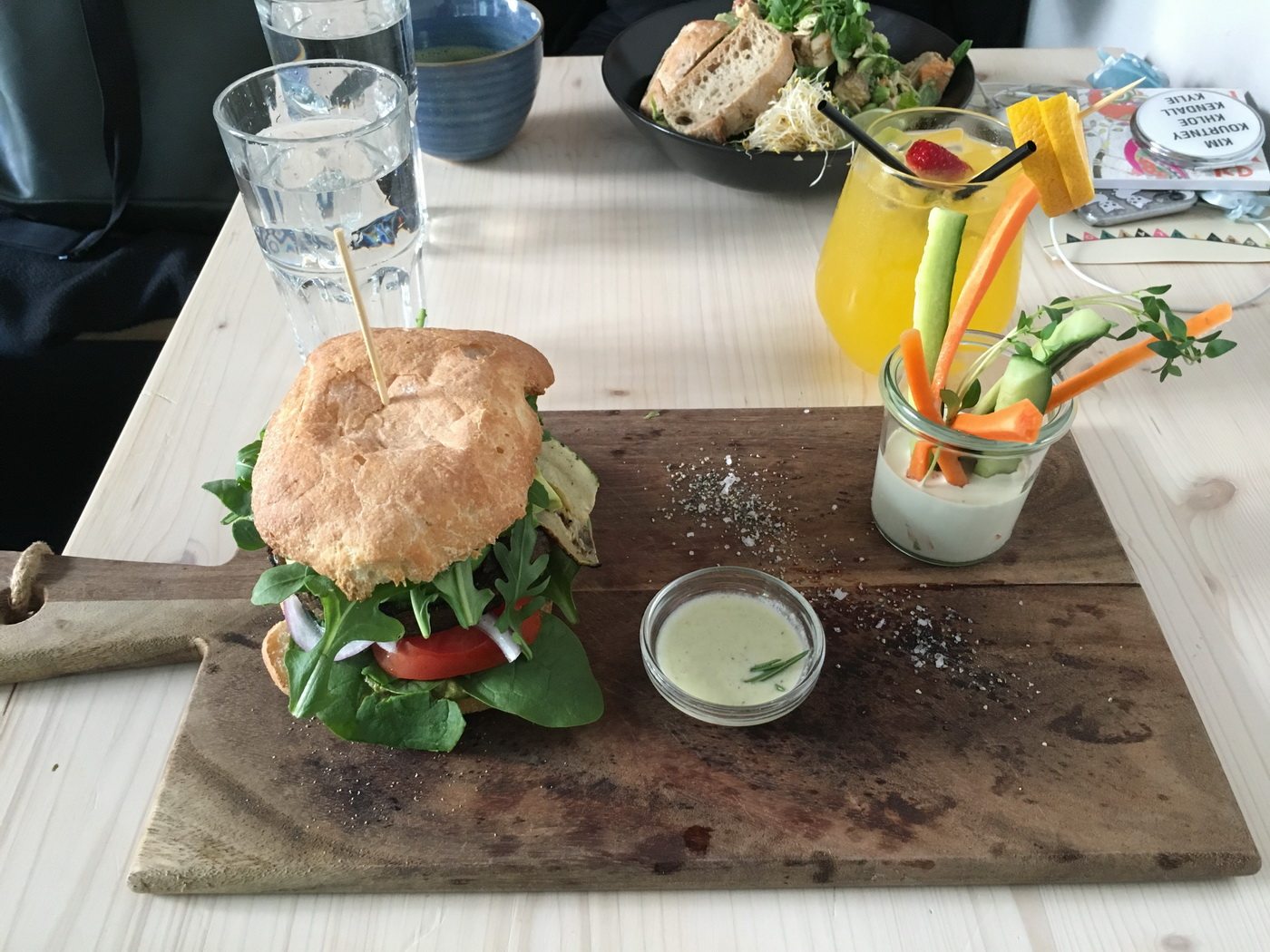 ---
THE PLANT BASED BURGER
---
Having tried a few veggie burgers around town (never a vegan burger though) I was keen on trying Souls veggie burger too. And I must say it is by far the best veggie burger I've had in Copenhagen so far! It was so very scrumptious. It also came with a side of carrot and cucumber sticks with a nice dip – YUM! I ordered a lemonade to go with my meal, it was fine and all but it wasn't anything special in my opinion. It also surprised me that it was fizzy (I guess im used to american lemonades), not that I minded it but it would have been nice if that had been clarified. It's definitely the food that's their strong suit and that is what I will come back for!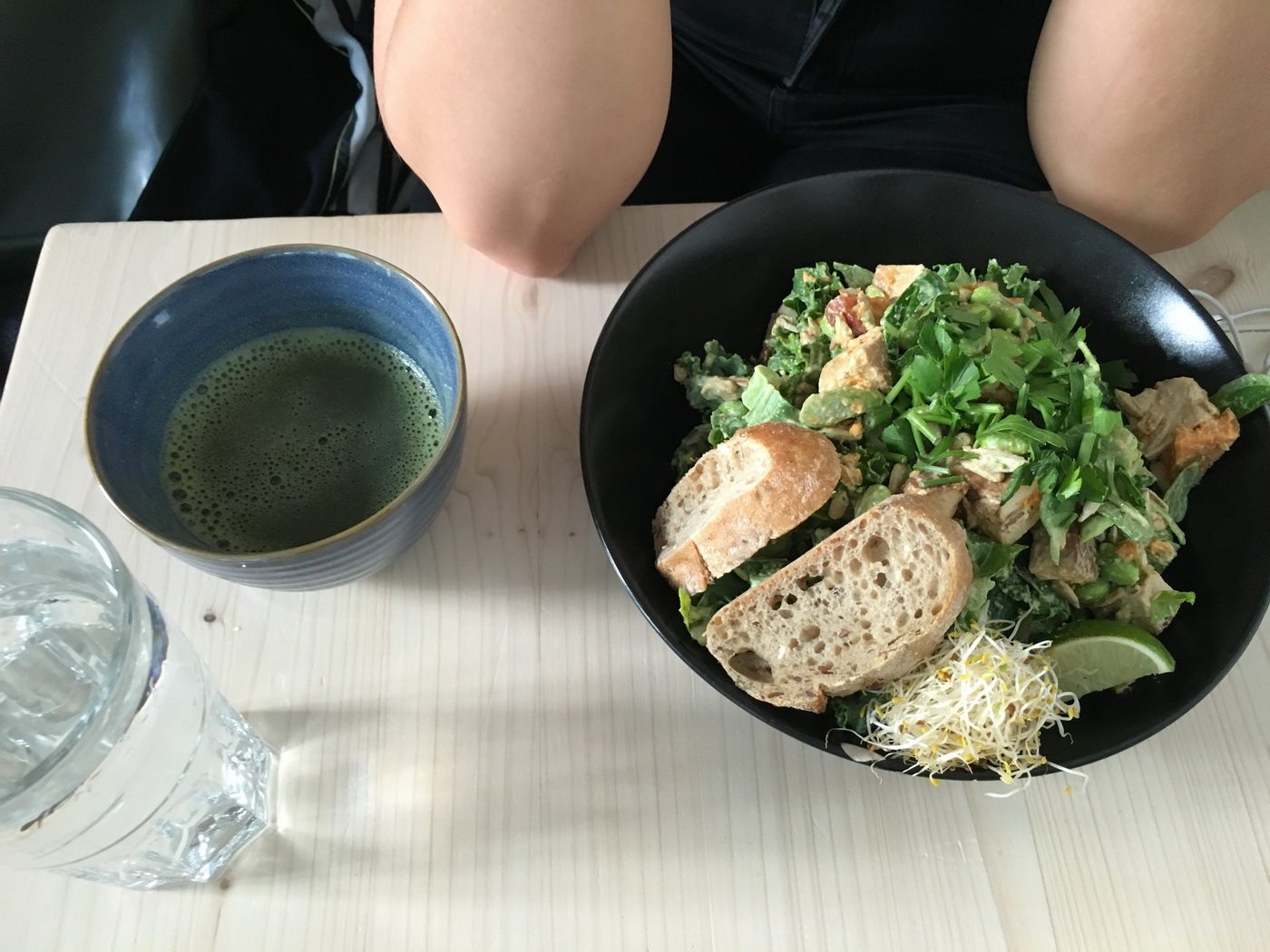 ---
THE SWEET POTATO SALAD
---
Katrina had a Sweet Potato Salad as she had heard many good things about it. It looked pretty darn good and I tasted some too, it was very tasty. I love that they don't serve you a small salad, no here you really get your moneys worth! She also had a cup of hot Matcha tea, which I also tried. It was my first time trying Matcha tea and I must say it was good. I don't find Matcha tea extraordinary good but it was definitely a nice cup of tea.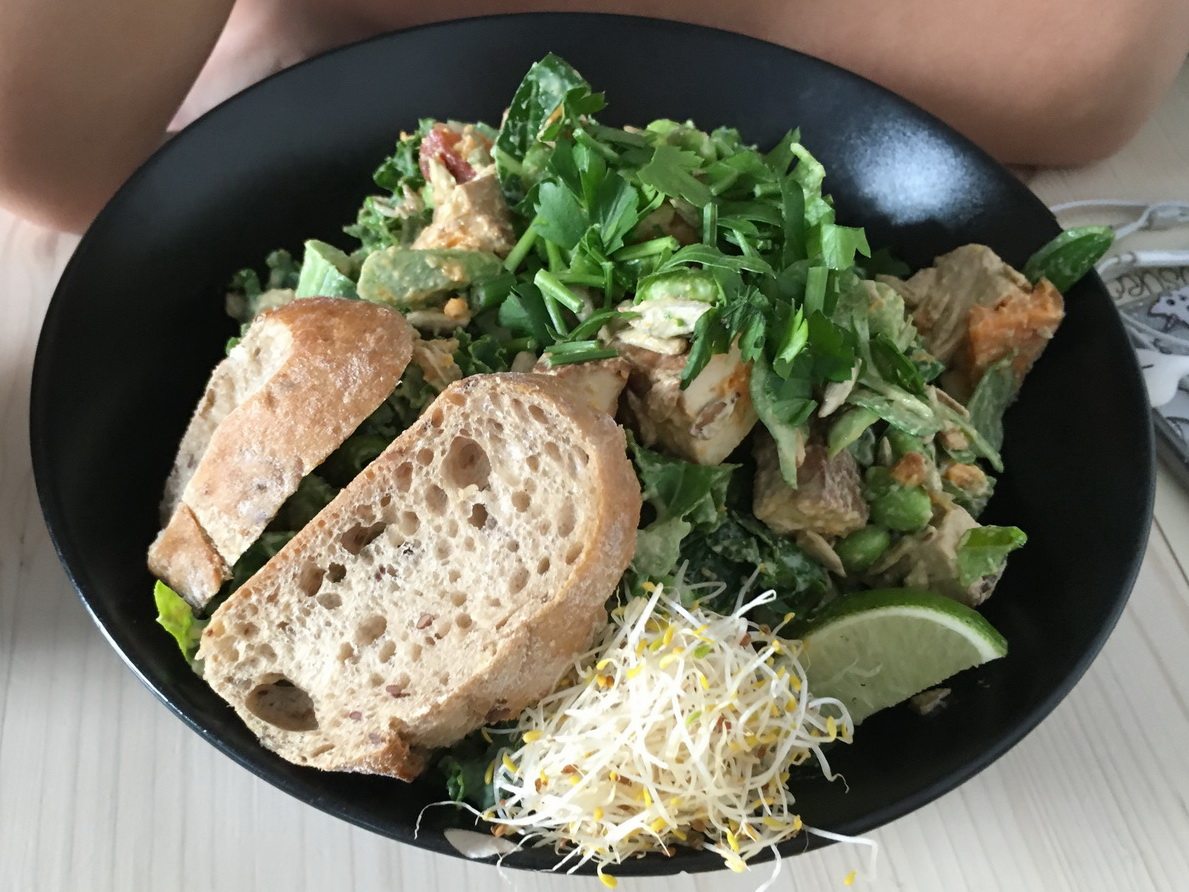 I can't wait to go back here both with my dad, whom I am certain would enjoy the food here and also with Matt who is a foodie like me who likes to try new places and new food. I would really like to try their brunch as I've heard it's very delicious as well. I will definitely be returning!