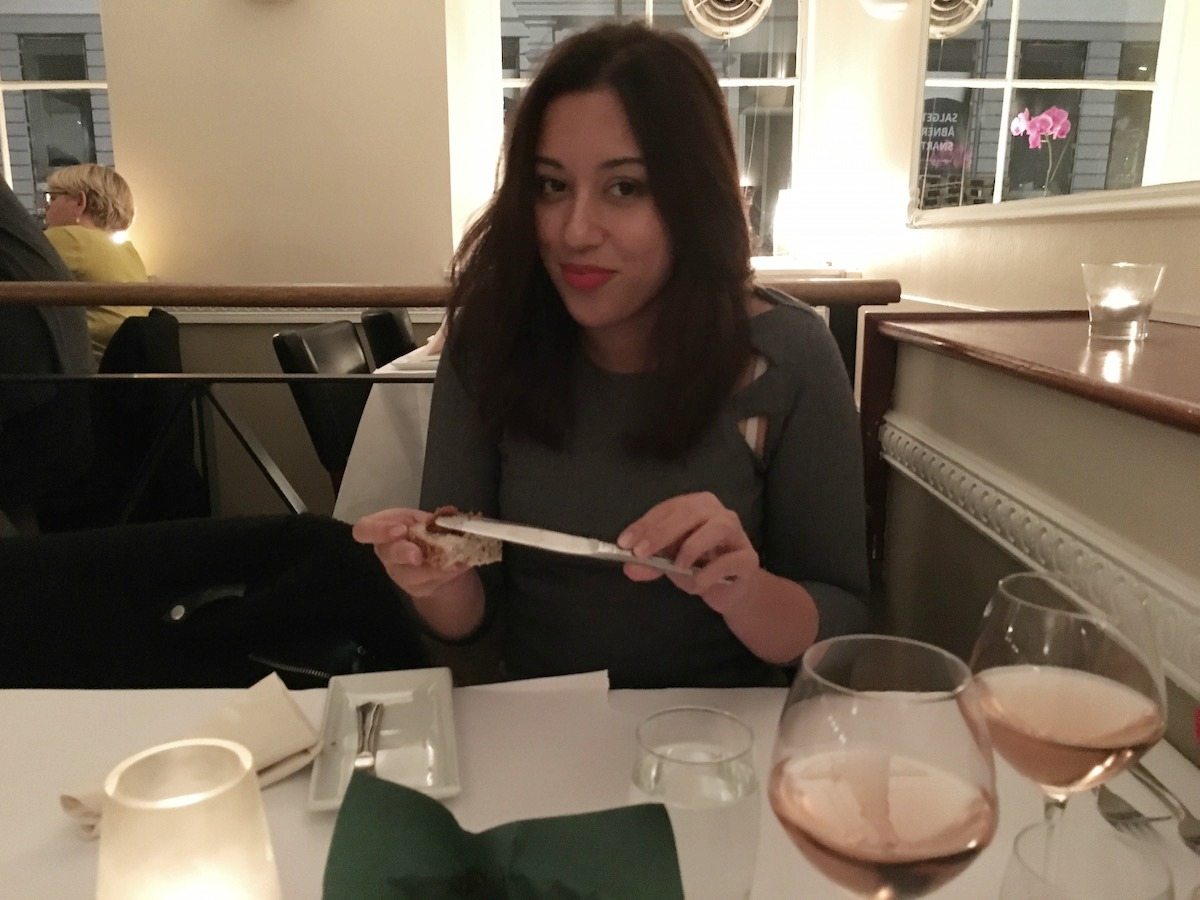 Last Saturday my beautiful friend Anita took me out for a late Birthday Dinner. She couldn't join me on my Birthday because she is a busy bee at med-school, and she currently resides in Halmstad (Sweden). She'll be back in Copenhagen in December though YAY! ? Anyway, she had booked a table at Amadeus on one of her few days off. I've never been to this restaurant before and I was pleasantly surprised how lovely and delicious it was.
It is situated in the heart of Copenhagen on Store Kongensgade (where a lot of other great restaurants are). The evening menu had a lot of different choices all from a gourmet chicken burger, Caesar-salad to a venison steak. I had a Hereford Fillet of beef with baked tomato, spinach, butternut-squash purée and red wine sauce. Anita had venison with sweet potatoes, Waldorf salad and cranberry red wine sauce. For dessert we both had a creme brulee accompanied by champagne sorbet and berries. It was soooo scrummy. The champagne sorbet was extremely tasty, honestly wish I had some of that in my freezer right now. 
Amadeus offers a European / Danish kitchen with a bit of everything. You can actually get breakfast and lunch here too, I just have yet to experience it. Dinner was sublime and I cannot wait to go back for another visit. If you decide to swing by I can highly recommend the Creme brulee!

ADDRESS:
Store Kongensgade 62 (
map here
)

TRANSPORTATION:
Metro to Kgs. Nytorv or Bus 1A

PRICE:
135-265 DKK evening menu