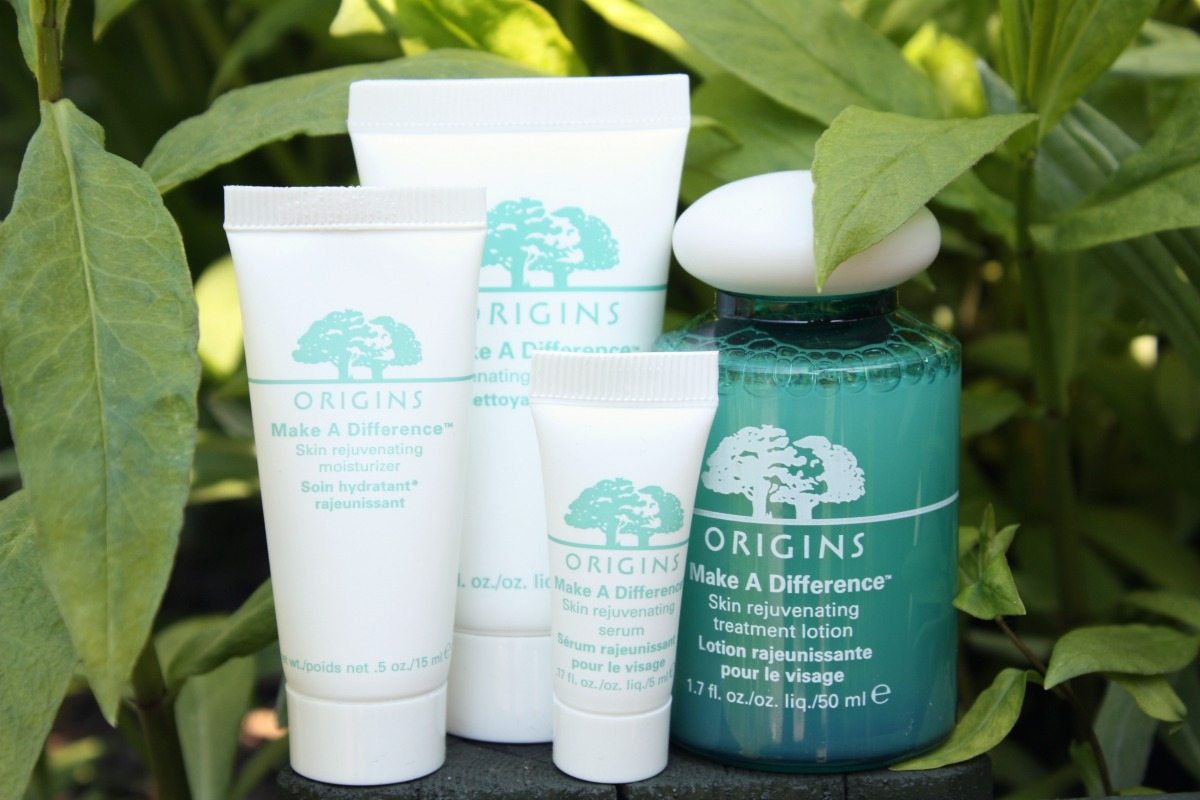 It's time for another giveaway! YAAAY. Right? In two weeks my exams will begin for me and I bet for others too. So I figured I'd treat one of you to a "Beginners kit". The kit consists of a cleansing milk, tonic, serum and moisturizer.
The Make A Difference series is for people who needs to say goodbye to dry skin. I used this range myself a while back, it was my first daytime lotion from Origins and I loved it. I'd definitely go back to it if I needed to hydrate my skin once again. However, at the moment I personally use A Perfect World since that is what my skin needs today.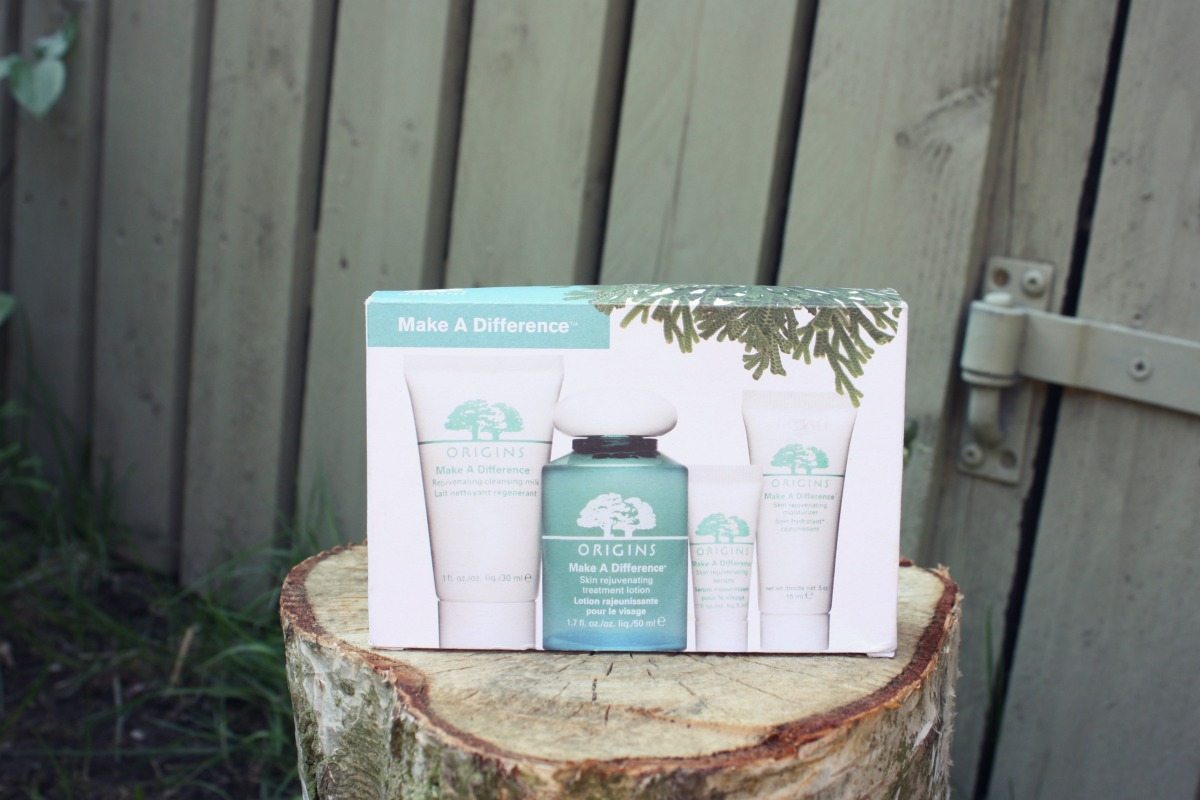 HOW TO ENTER:
You only have to follow my blog on one of the places mentioned below, I will of course be extremely grateful if you follow me more than one place but that is entirely  up to you.
♡ 1. Like my blog on Facebook (right here)
♡ 2. Follow me on Instagram (clicky here )
♡ 3. Follow my blog on Bloglovin' (heeeere)
…Remember to write a comment  including which of the places you follow
FAQ:
– The give-away ends on the 31st of May
– This give-away is paid for with my own money
– It is open world-wide
– If you do not follow the rules above your entry will be deleted without notice