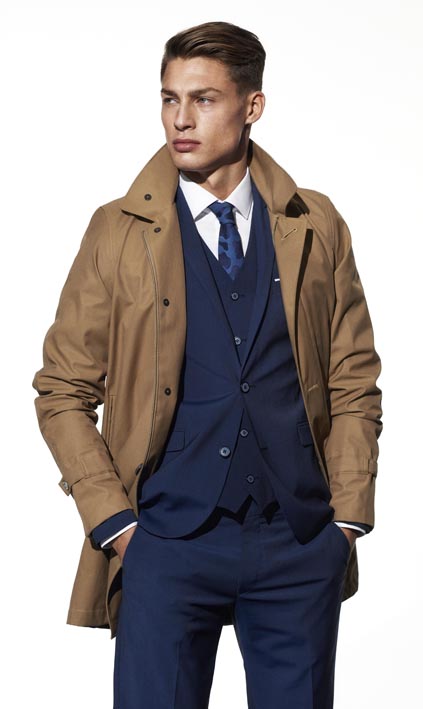 Jeg kan rigtig godt lide at shoppe med (og til) min kæreste Matt. Jeg synes faktisk det er super hyggeligt at være med til at vælge lækre skjorter og trøjer til ham. Jeg gav ham blandt andet en vildt fed, synes jeg selv, t-shirt til jul. Hans stil er rimelig moderne og samtidig klassisk. Han går som regelt i jeans og en t-shirt, eller jeans/bukser og en skjorte. Derudover er han rigtig glad for pull-over cardigans og andre lækre trøjer. Jeg synes generelt at det er sjovt at købe tøj til mænd, og jeg ender som regelt også med at give min far tøj i julegave og fødselsdagsgave. Hos Mr.dk finder man rigtig meget flot herretøj, og jeg har tidligere selv købt gaver til min far og gudfar fra deres butikker. De har nemlig tøj fra de største herretøjsproducenter så der er rigtig mange forskellige ting at vælge imellem.
De har ikke kun fysiske butikker men også en rigtig god netbutik http://mr.dk/ hvor du finder en masse forskellige mærker. De har alt fra Hugo Boss til Gant, og så har de fri fragt når man bruger over 249,-. Det bedste er faktisk også at hvis man nu skulle være kommet til at bestille en forkert størrelse hjem, så kan man gå i den nærmeste butik og bytte det inden for 14 dage. Hvilket jeg personligt synes er langt lettere end at skulle sende det tilbage igen. Jeg synes selv det er en rigtig god butik til mænd og kan varmt anbefale dem. Har personligt gode erfaringer med deres fysiske butikker i Rødovre og Frederiksberg.
Rigtig god søndag! ??
---
English version
I really like to shop with (and for) my boyfriend Matt. I think it's super cozy to go shopping with him and look at nice clothes. I actually gave him a really cool t-shirt for Christmas, or you know… I think it's really cool at least. His style is very modern but at the same time classic. he usually wears jeans and a t-shirt, or jeans and a shirt. A part from that he really likes pull-over cardigans and other nice sweaters. I generally like buying clothes for men and I usually end up buying my dad some clothes for Christmas too. At Mr.dk you can find a vast amount of good quality menswear, and I have previously bought clothes from their stores for both my dad and my godfather. They do not only have physical stores but also a really nice webstore (see the link above). They have brands such as Hugo Boss, Eton, Tommy Hilfiger and so many more. I only have good things to say about this company as I've only had good experiences with them!