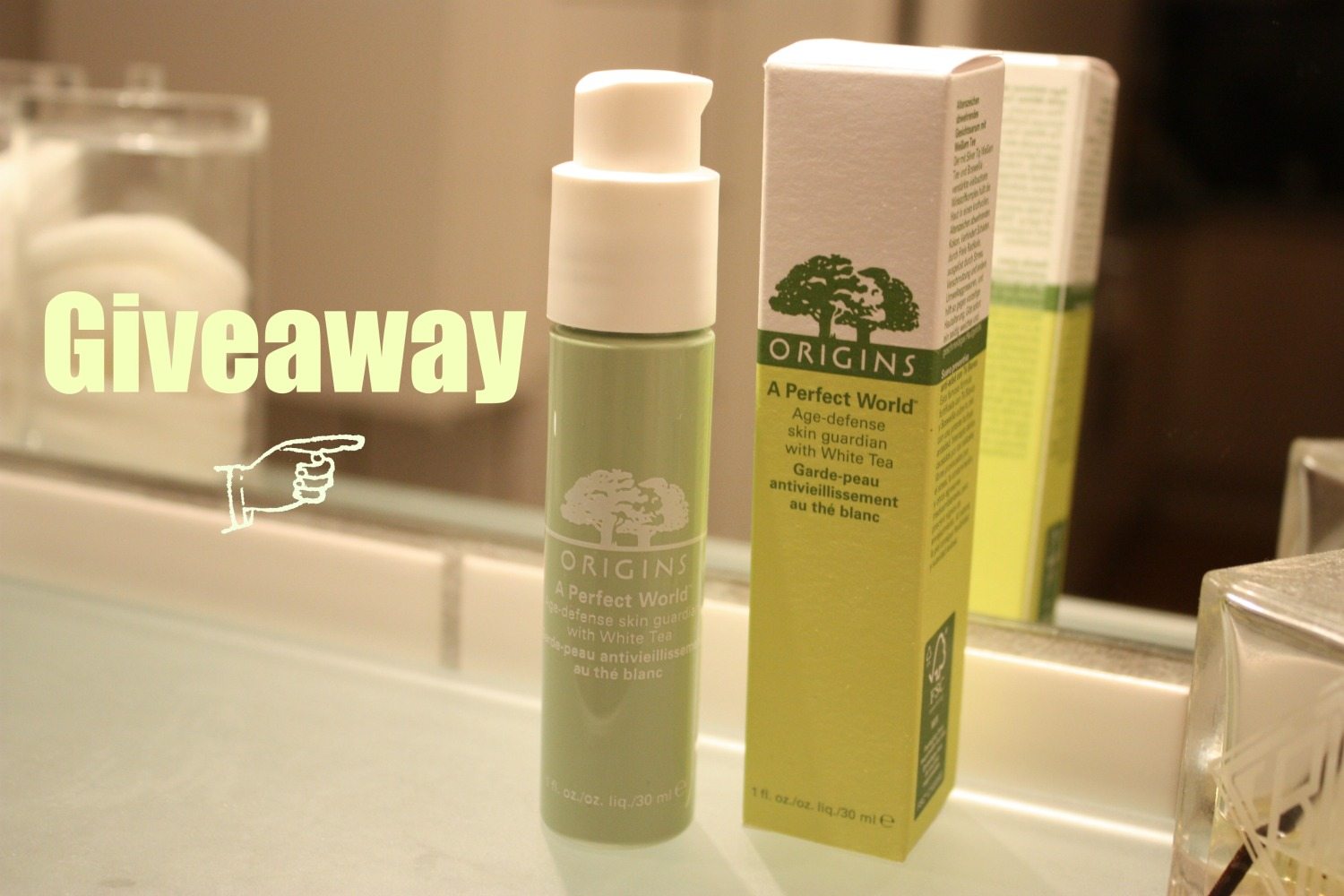 It is that time again. Give-away time! I was originally gonna post this in December but I had too much on my plate. I was working so hard on exams and I decided to postpone it until I had time. I hope you understand. Please read on to see how you enter the give-away 🙂
I am so excited to give this to one of my readers. Origins have so many delicious products and this is no exception! Their series "A Perfect World" is really great. It is made for people who wants to begin age-defending their skin and people who have combination/dry skin. The smell is absolutely delicious which derives from the Rose fruit oil and white tea which it contains.
Origins have a few different serum's from each of their lines, however I have only tried this one. I have purchased another one which I will be using once I've used this one up. Personally I apply it after I have rinsed my face and used toner. I then use one pump worth of serum and gently rub on my face. I let the serum sink in a bit before using my lotion. I only apply serum's in the morning because I feel my skin gets enough out of the night lotion I use.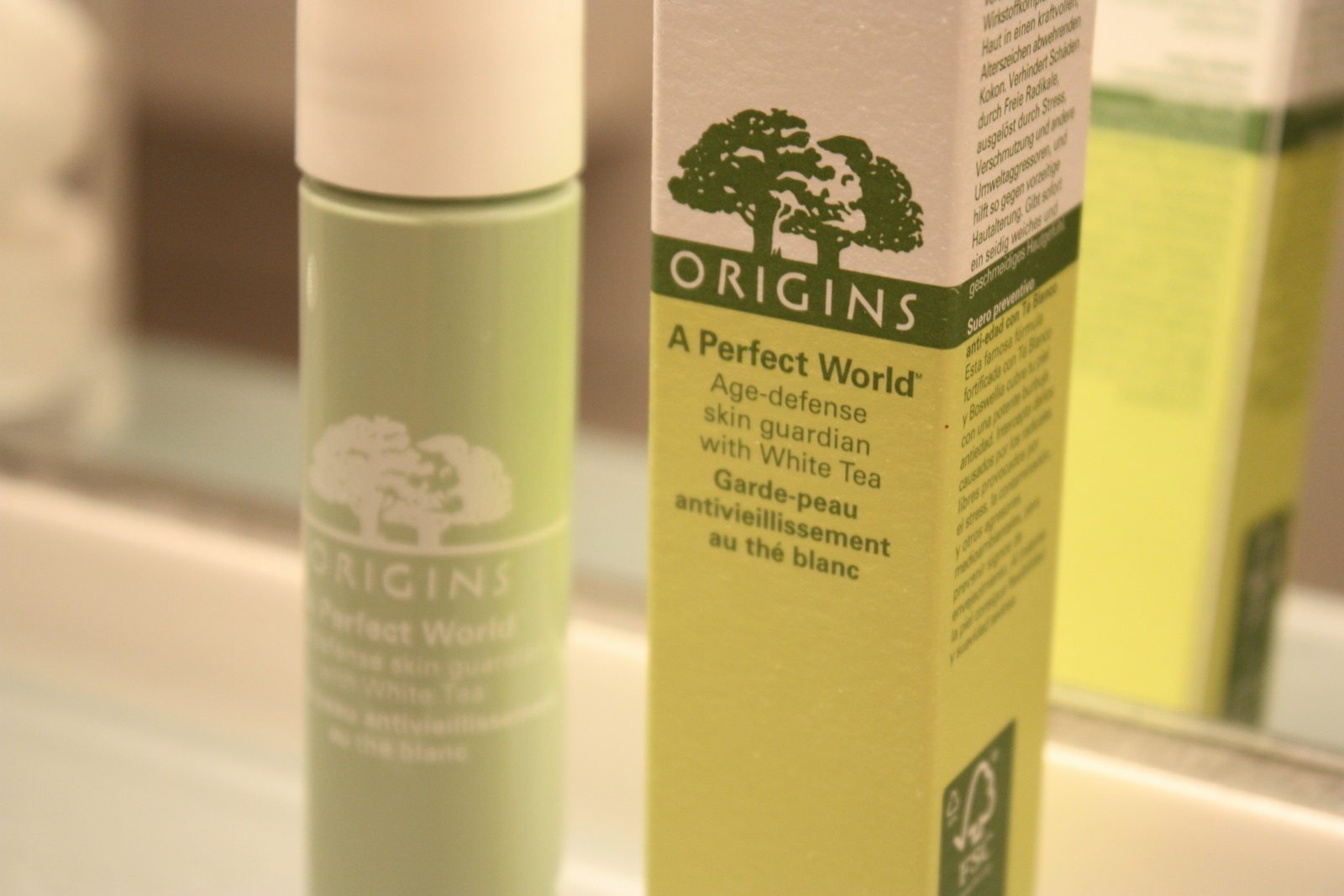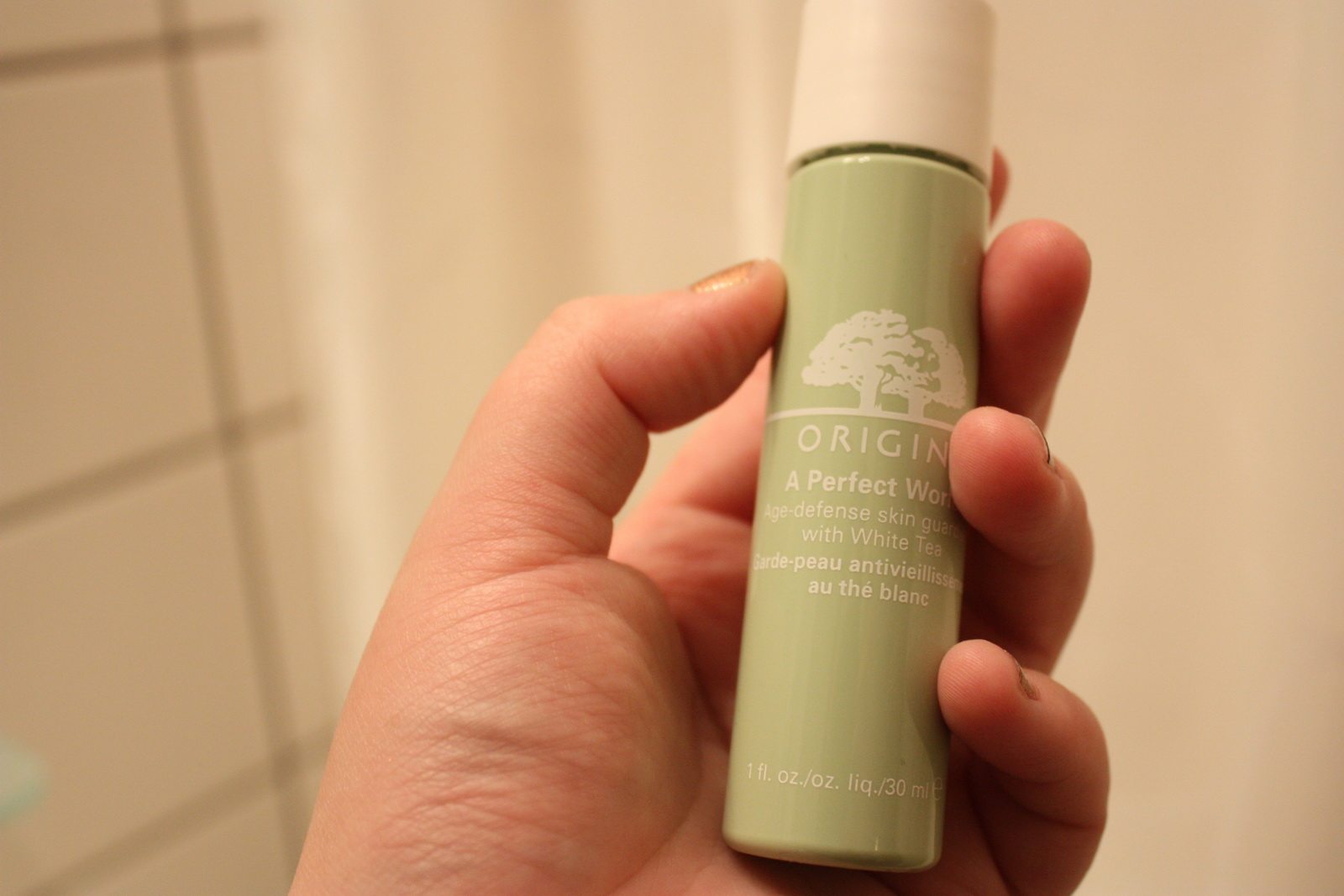 HOW TO ENTER:
I am using 'rafflecopter', like many other bloggers do, for this give-away. It is extremely simple to use. Simply write your email or log-in with Facebook and follow the rules.
The give-away is open worldwide and will end on January 31st at midnight.
There are a few rules you must follow to enter my giveaways. If you do not follow the rules your entry will be removed.