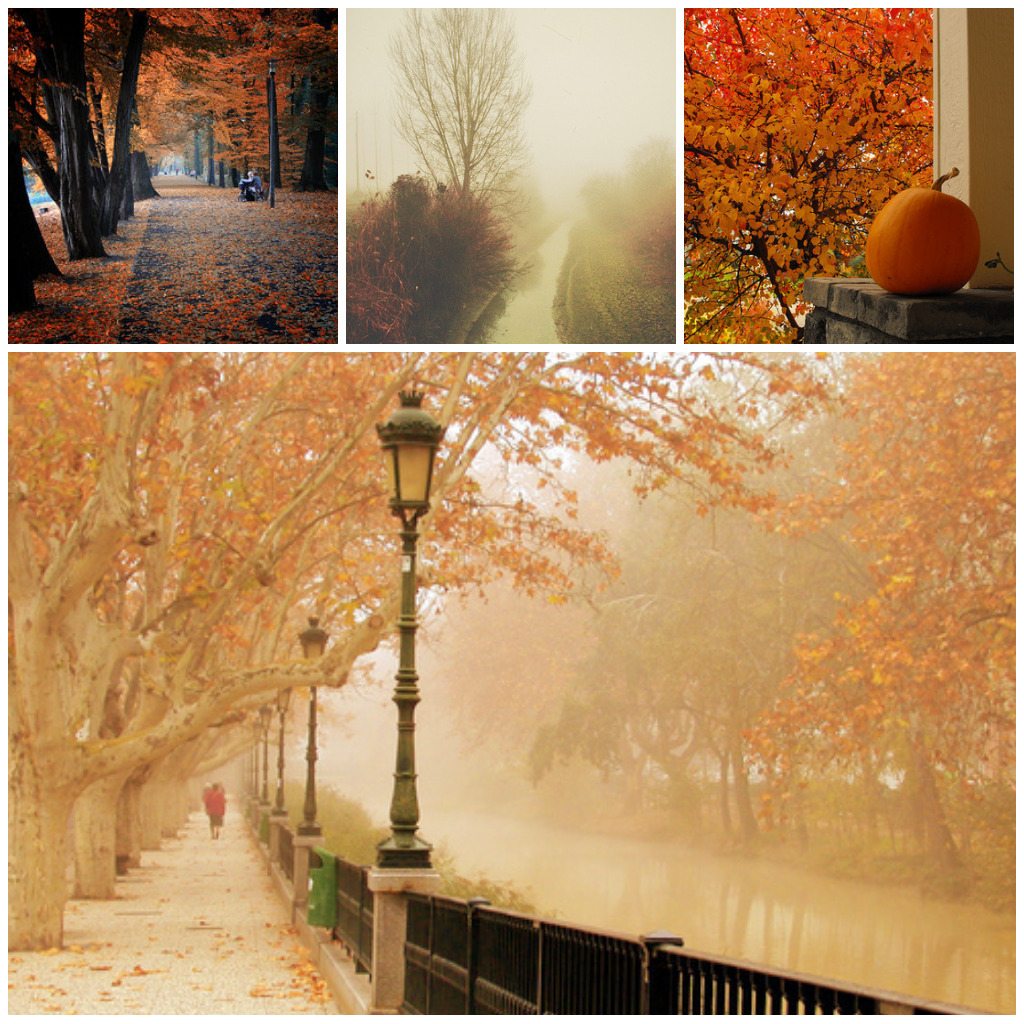 NB. These pictures are not my own.
Have you noticed how the leafs have started to change color and some trees are standing completely naked out there now? I have. I love this time especially with all the earthly colors. I don't particularly like the cold though or the wind. Is it me or is it always more windy when it's fall?
My agenda today has been to start writing. You see we've got a big project in school and I have from now till' Monday to finish it. Have I written anything particularly interesting yet? No not really. I have however opened my word document, decided what my subject is and now all I have to do is write six pages. Six pages is nothing really but this isn't an easy project and in my defense it's really dull. But when was school work ever fun? Oh well.
In two days it's my Birthday and if I were to be brutally honest I don't look much forward to it. I would have two months ago but too many things have been going on and then it just feels like another day. I guess it is just another day, ones Birthday I mean. It is gonna be cool to turn 21 I guess. Cause hey I can now rent a car in the states AND drink. Yay me! I might just be a little too moody to look forward to it cause I just got a small hint of happiness thinking about it. Confusing to be in my head at the moment! Then there's the small get together I am hosting on my Birthday. I gotta make two cakes and make my place pretty and neat. I still need so many small things here so I actually think it's hard to make it look perfect. All that will come in time I guess! It's gonna be nice to see my family though I do miss them (:
Two things I REALLY look  forward to are some travels I have planned. My godmother called me up yesterday and invited me to come to Luxembourg for a weekend in the end of November. It's gonna be SO nice!!!! Just me, my godmother and godsister. Then there is Christmas. I'm going to Stockholm, Sweden for Christmas. I was there in 2008 aswell so no I am returning. I will spend Christmas with my best friend's family they are all so kind and welcoming. I loved it back in 2008.
.
– Do you know what you are doing for Christmas? If so, do kiss and tell!