Describe the year with three words
Hectic, Hard and Joyful
It was strangely difficult to pick just three words to sum up my year. But I think these words sort of do… It's been so hectic with all the exams I had from May-August. It was four long and hard months. Well, that's one way the year was hard. The first half of the year was hard as well as I was still dealing with a lot of emotions. But 2016 wasn't just filled with hectic and hard things I also had many beautiful moments, happy moments; especially with Matt ❤️ He brought (and brings) me so much joy and I am just so thankful that I met him. 
This years favorite photo
It's gotta be this one. I'm not sure why I love this photo so much, but I do. There are other great photos too of course, but this was the first I thought of to tell you the truth – so it had to be this. It's from Matt's aunt's wedding.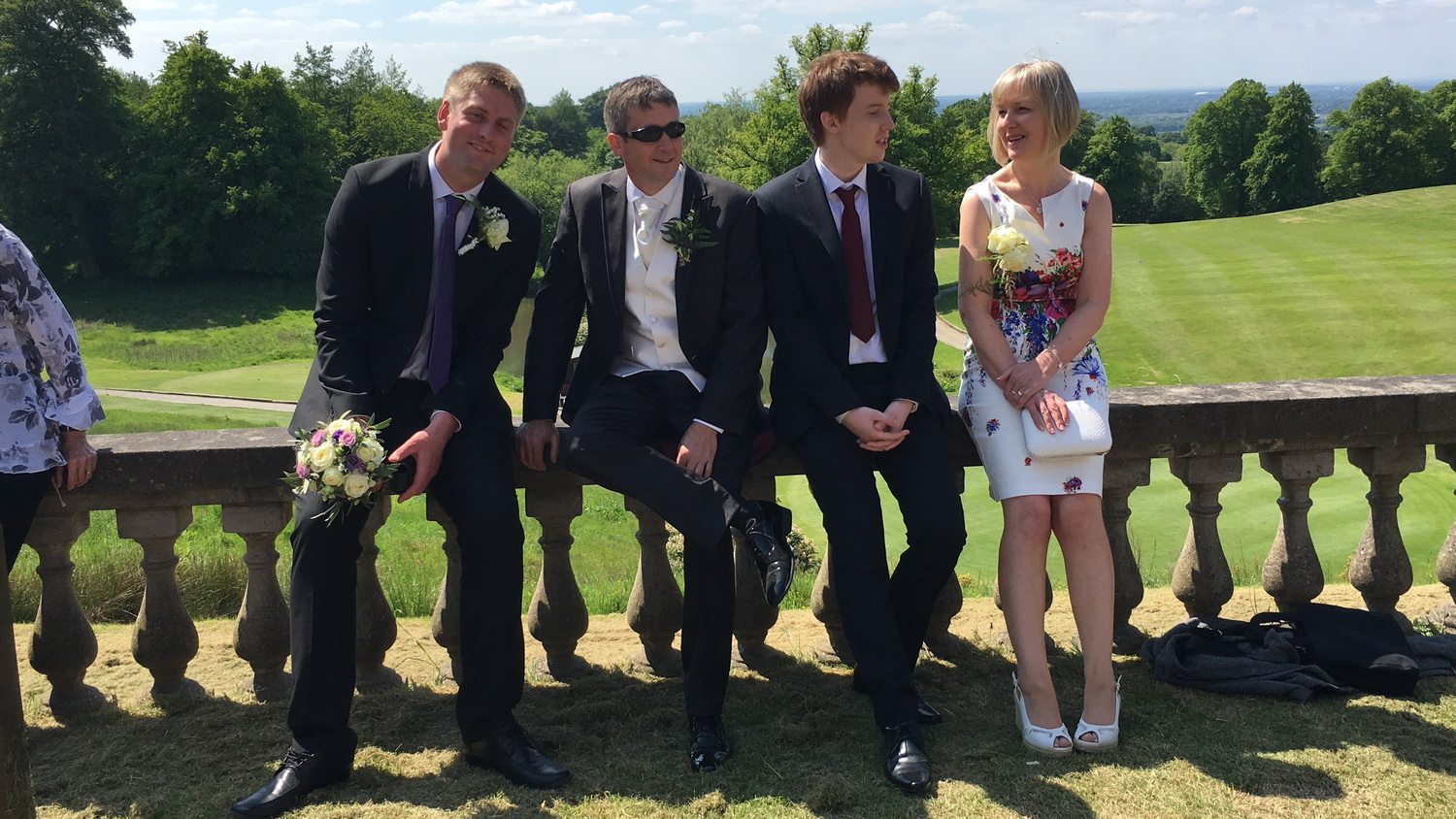 Did you travel?
Yes, I went to Stockholm and to England.
What did you most look forward to?
Probably to get my bachelor's degree! That was a pretty big deal to me. I think it is to most people, but to me it just meant a great deal more as I had quite a few obstacles in my last two semesters. So yeah, getting my bachelor's degree was pretty dang awesome.
Did you do something you've never done before?
Hmmm. That's a good question. Does graduating and getting my bachelor's degree count? ?
Did something surprise you?
I was really shocked by both Alan Rickman and George Michael's deaths last year. I absolutely loved Alan Rickman as an actor. I think the first movie I saw him in was Die Hard when I was little. At the time I didn't know who he was of course, but he truly won my heart (and many others) as Severus Snape. And when it comes to George Michael, well.. I've basically been raised with his music as both my parents listened to it when I was little. He was a good musician! They were both great, great people.
What was the best movie of the year?
I think it has to be Fantastic Beasts and Where to Find Them. It was such an amazing movie! Or Suicide Squad… I really liked both of those.
This year's favorite beauty product
Probably the NYX soft matte lip cream in the color 'Cannes'. I mean, I could mention a lot of things I used and loved last year. But I used that liquid lipstick a whole lot. It's really pretty and has a very neutral shade.
What date(s) will you always remember?
3/6 – When I went to Matt's aunts wedding. It was such a beautiful day, warm and sunny (I even got sunburned!). But mostly because I had the best of times with Matt.
24/7 – I saw Beyoncé live with one of my best friends. It was such an amazing concert.
8/9 – The day I graduated and got my bachelor's diploma.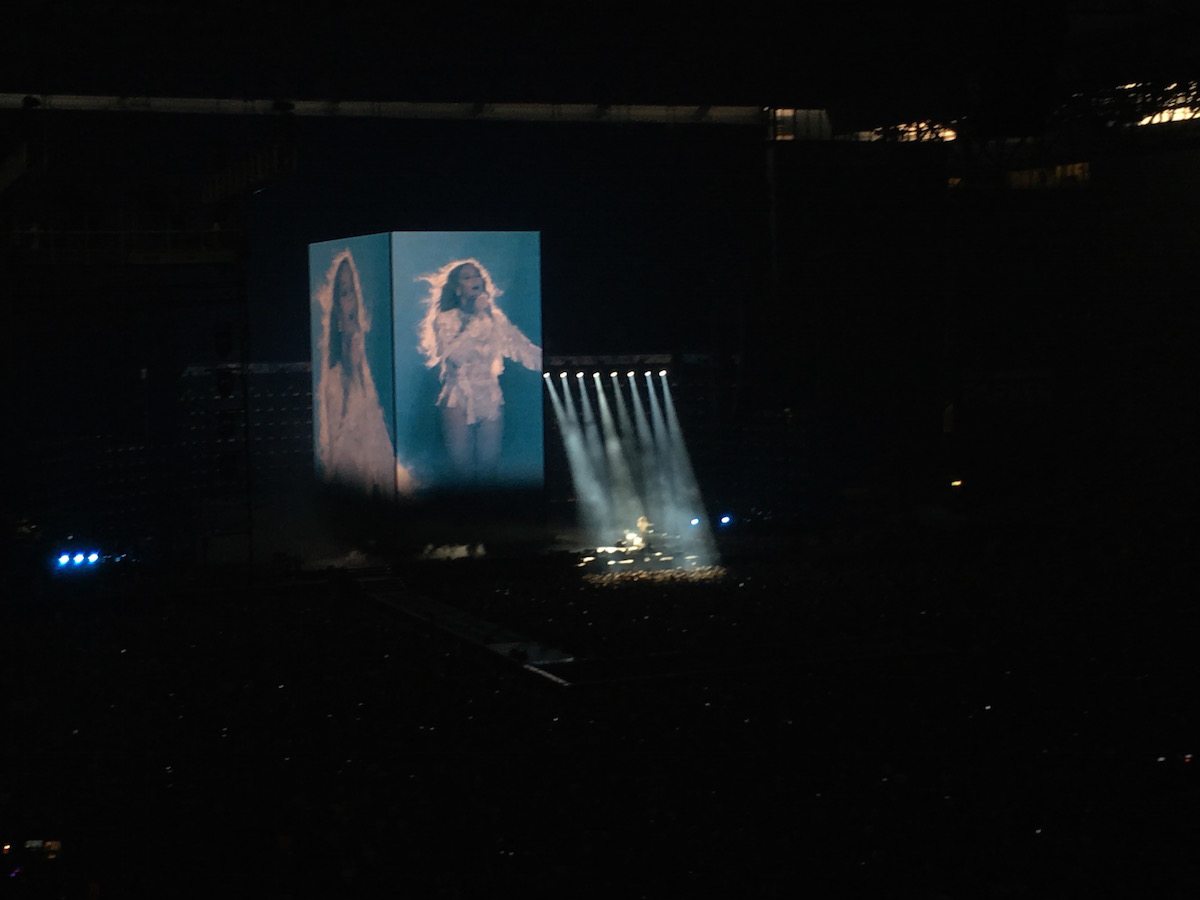 Which five songs will remind you of 2016?
» Heathens by Twenty One Pilots. Such a good song and it takes me right back to Suicide Squad.
» Pillowtalk by Zayn Malik. I reaaaally like this song and it reminds me of driving with Matt ??
» Work by Rihanna ft. Drake. I never really liked this song… But it sure does remind me of 2016!
» Can't Stop The Feeling by Justin Timberlake. This is such a happy and uplifting song. Hello all radio stations!
» Shout Out To My Ex by Little Mix. I remember Matt singing this quite a bit so it reminds me of him ?

These are the things I accomplished in 2016
» I got my bachelor's degree
» I started volunteering for 'Natteravnene'

What will you do differently next year?
This year I will be eating a bit healthier than last year. I'm just tweaking a few bits and bobs. I'm focusing on being a tiny bit more healthy, and as such I need to change a few things when it comes to food. Last year, and the previous year, I worked a lot on myself mentally (after the death of Richard). I always knew I wanted to start working on being physically healthier too, but all in good time. So I'm taking baby steps. One thing I've incorporated into my diet is fish. I didn't really use to eat fish at all (other than smoked salmon) as I didn't really like warm fish. But a few months ago I decided I want to learn to like it, and so I forced myself to cook and eat baked or pan-fried Salmon. And suddenly… I liked it! I actually love it now. It's small things like that I'm working on.
What plans do you have for 2017?
» Matt and I are moving in together this summer ?
» I am (again) taking two classes at International Summer University at CBS
» I will be searching for an internship to do this fall