It was my birthday yesterday and I threw a small birthday thing for myself just for my nearest family. My grandmother couldn't come since she was and still is in Turkey.  But my parents and my "step's" came. It was all very very cozy! The day before my birthday I had actually felt like digging a hole to hide in but I was really happy to see them all. I love my family very much I don't know what I would do without them. I really don't.
I got some amazing presents from my family. I basically got all that I had wished for. Well all material things I had wished for that is. I had a couple days before my birthday gotten a new laptop from my father too I am very grateful for that! Here is what I got yesterday: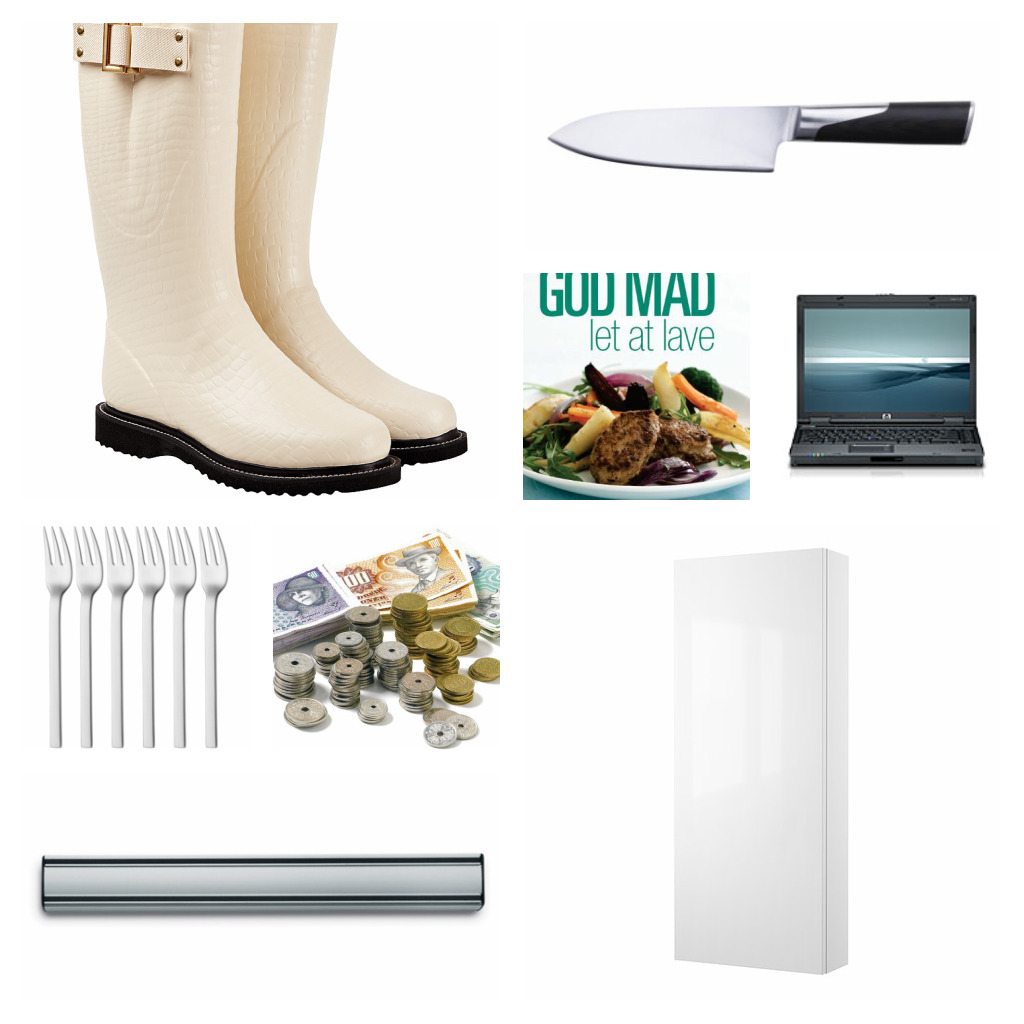 Ilse Jacobsen rain-boots, a good knife (finally), cooking book, laptop, 12 cake forks and 6 spoons,
money, magnetic knife rack and a big white cabinet for my bathroom.