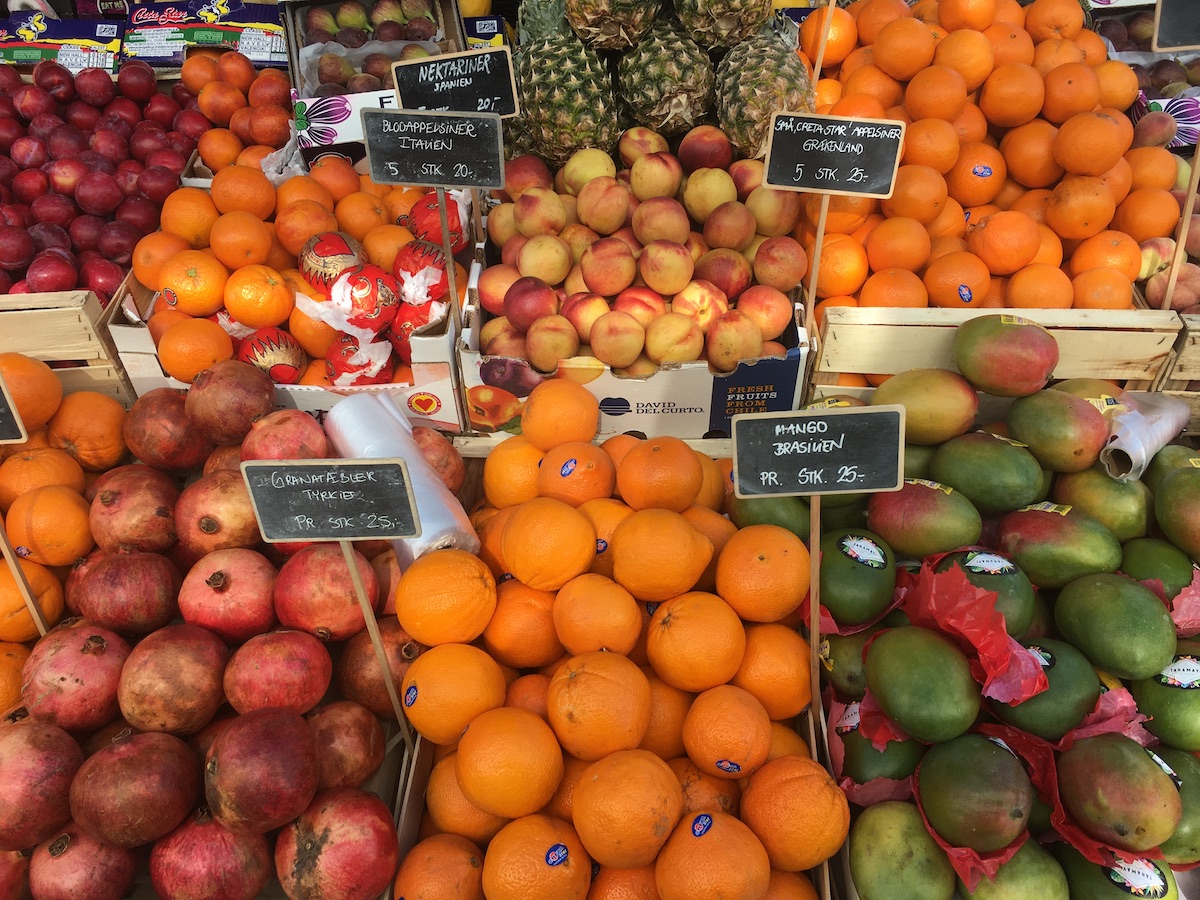 Today Matt and I got up at early to head to Torvehallerne (a lovely market in Copenhagen) before it'd get too crowded. Covid-19 is still here and we definitely try to plan our days a bit more 'responsibly'. Saturdays in the city are usually busy, especially at Torvehallerne as it is a very popular place. So we were there 15 minutes before they officially opened.
There were still quite a few people but nothing compared to what it would look like midday on a Saturday! Torvehallerne are not a particular cheap place to get produce, not that it is super expensive either. I guess it just depends what you buy. We love the butchers, cheese shops and fish mongers they've got. And the small fruit and veg markets outside also have loads of great things. I guess it's sort of like a fancy farmer's market.
So anyway we got loads of goodies for this months meals. We like to semi-plan ahead a bit, and the last year ish we've fx only bought minced beef from butchers instead of buying it from grocery stores, and honestly there is SUCH a difference in flavor. We think it's worth throwing a bit of extra money towards it at least. A part from milling about Torvehallerne we also went to Østerlandsk thehus to get Matt some more tea. Matt is a "true Brit" 😂 meaning he loves to drink tea, and as he was running out (we can't have that!) I told him about Østerlandsk Thehus which is literally right next to Torvehallerne.
It was a great Saturday morning. I love hanging out with my Matt ❤️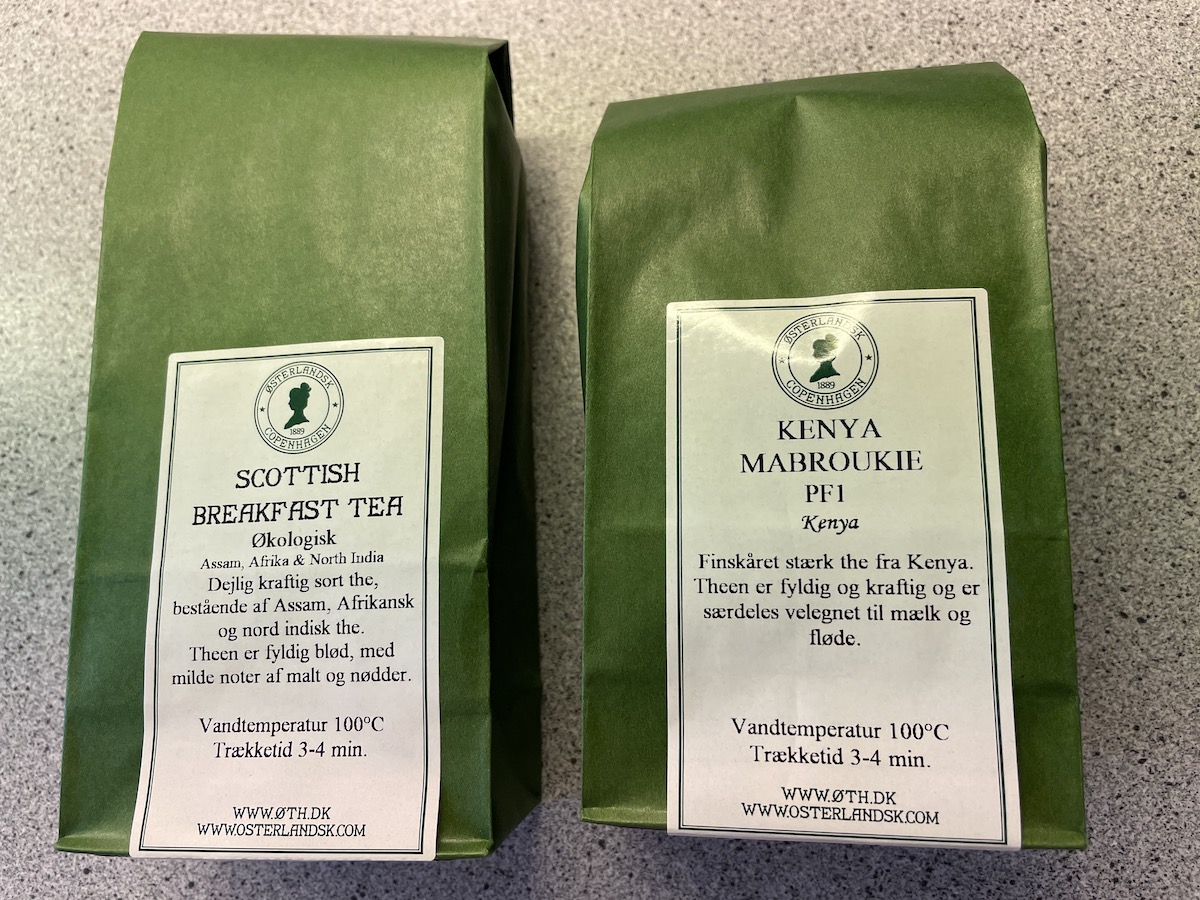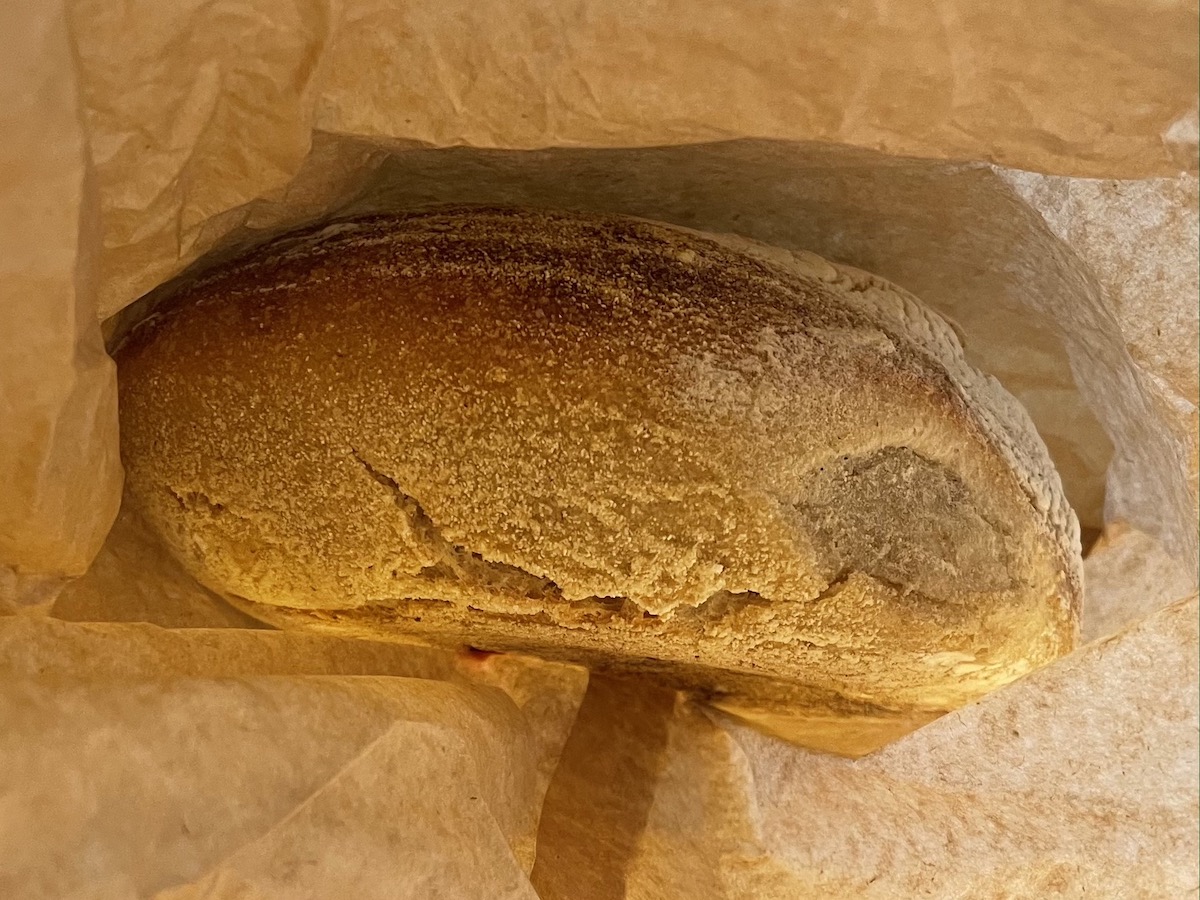 See you later this month Torvehallerne 😄