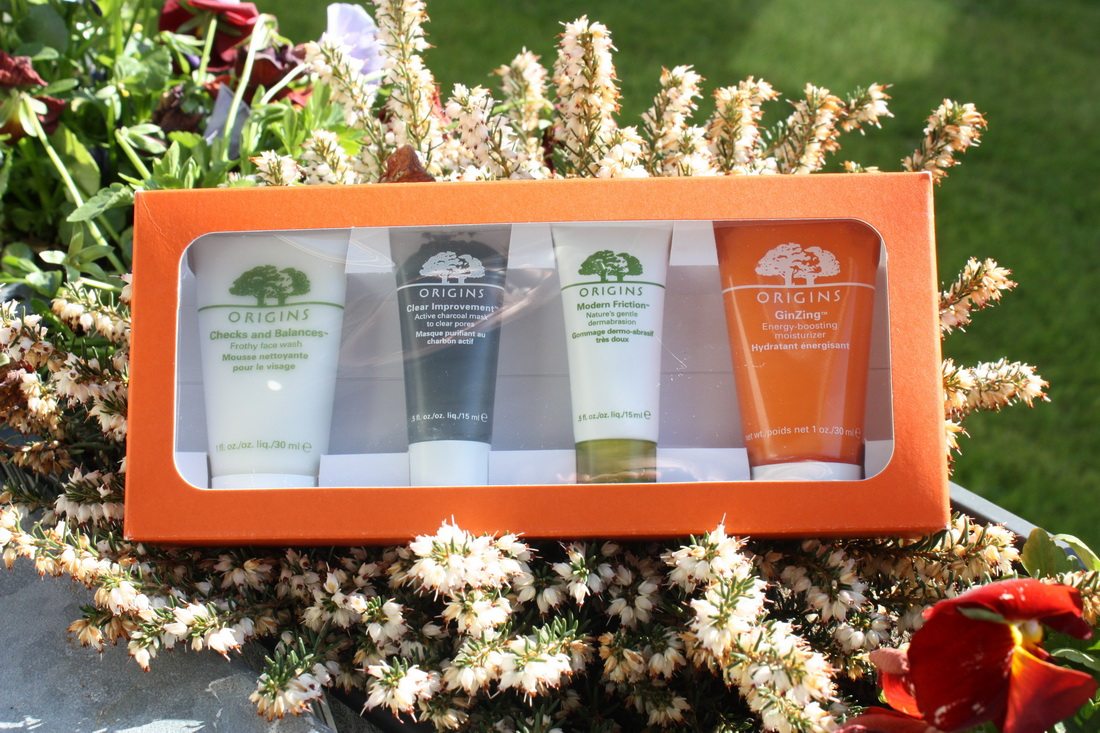 Technically, it turned nine.
On October 24th 2016 my blog turned seven. Well, technically I have been blogging since 2007, however I didn't buy my own domain until October 2009 and my first post was on the 24th. So, therefore I've decided to "count" its Birthday from that day. Happy Birthday little blog! I don't think I have ever done a Birthday-blog-post before but I sort of felt like doing it. I also felt like sharing the love and giving away a little present.
As you can see above you can win a lovely skincare set from Origins. In the set you get a great face wash, a clay mask, an amazing scrub and a great hydrating moisturizer. I am, as you may know, personally a big fan of the scrub and mask and I use them weekly! I hope whoever wins it will enjoy them just as much. 
All you have to do to win it is to leave a comment below. If you want to, you are more than welcome to follow me on instagram or like my blog on Facebook, it would make me happy but it is not a requirement.
T E R M S   &   C O N D I T I O N S
– Open internationally.




– One entry per person.




– The giveaway closes at midnight CET on Sunday November 27th, 2016. 


– The winner will be contacted directly by me and will have 48 hours to reply.
– The winner will be announced the following Monday in my 'Monday Mumbles'.
– Your details will not be passed on to a third party.
– I paid for this myself so this is not a promotion.