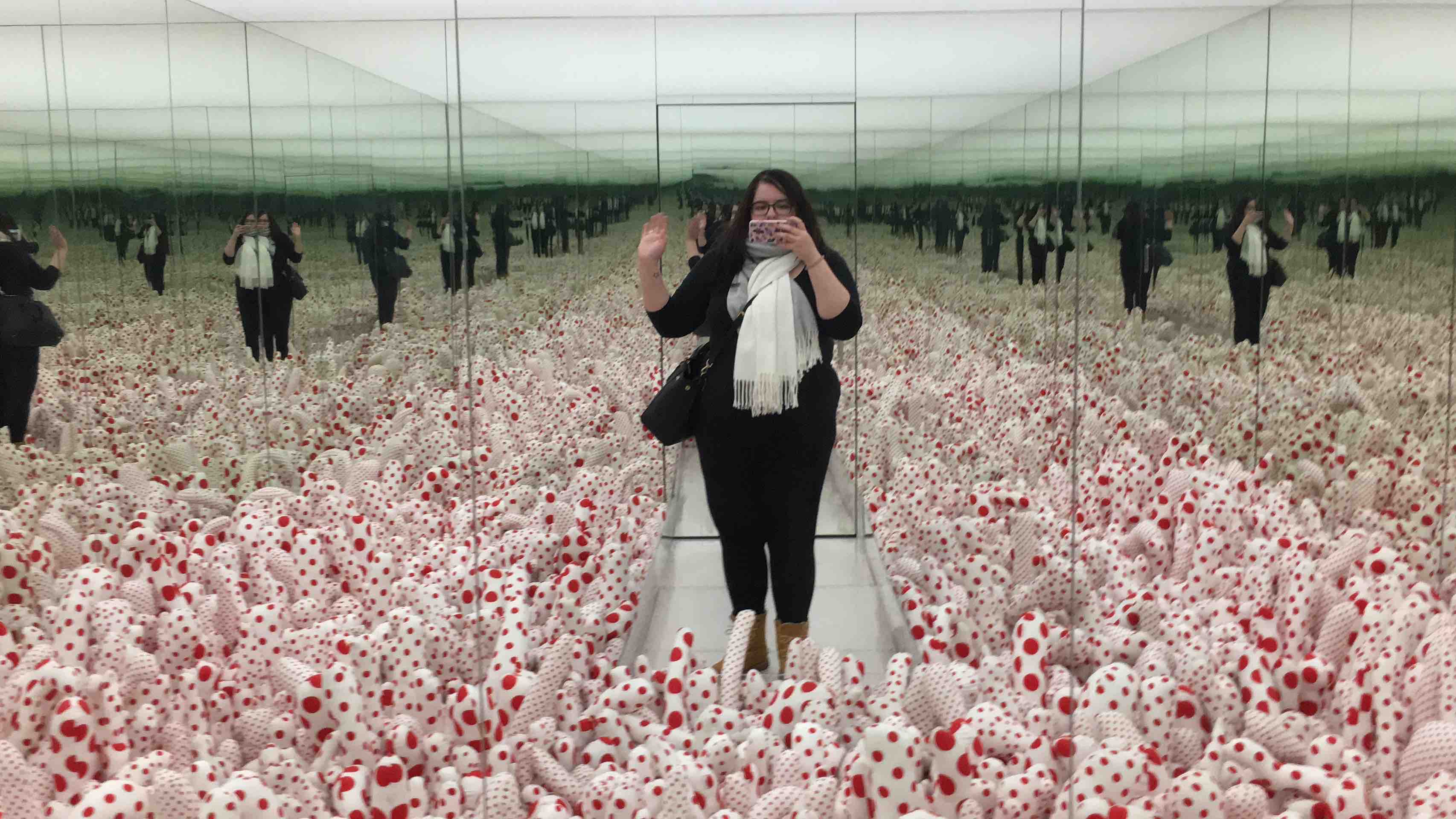 ♥ 01. Gooooooooooood morning ? Here's a little throwback photo of me at a Yayoi Kusama exhibition to start the day. I've been fairly busy lately… There's a big project at uni which I, and two lovely girls, have just started. I also had a re-exam two weeks ago (which I passed) and then Matt has been here the past weekend too. I've been a bit busy to say the least but it's been a pretty good couple of weeks.
♥ 02. This week I'm meeting up with two friends during the week to do a little catch up. Other than that I will be working on my project, and of course I have classes and my part-time job too. I also want to catch up on some TV shows. I'm horribly behind as I just haven't had the time to watch much lately.
♥ 03. I've been trying a lot of new recipes lately both my own and some of found in my cookbooks. I definitely want to share some of them here, and also be able to log them for myself. Matt is working on getting me a recipe kinda' function I can use in my posts – I can't wait! 
♥ 04. Speaking of recipes, some that I've been trying out have been from Positivehealthwellness they've got a lot of good inspiration. I really like their post about quick high protein breakfast, yum! 
Have a good week! x