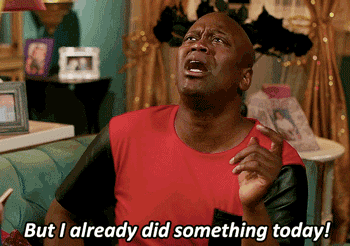 I really do like spending Sunday's relaxing and sleeping until it's at least 09:00. This is not one of them Sunday's. Today I got up at 06:30 to get all my laundry ready. When you live in rentals in Copenhagen you often (not always) have a shared laundry room, which means you need to 'book' a slot to do laundry. And I was admittedly out a little late with ma' laundry room booking, which unfortunately resulted in me having to do laundry from 07:00-09:30 on A SUNDAY ?

Since I was already awake I figured I might as well start baking a bread, so I did! Pretty productive morning to be honest. I was baking when it was still dark outside! You might think I'd be done with chores now, but I do need to clean my entire flat and I have to prepare for tomorrow's lectures too. Most of all I want to go lie in bed again and chill with some tv-shows. Perhaps later  ?
I hope you guys have a more relaxing Sunday.