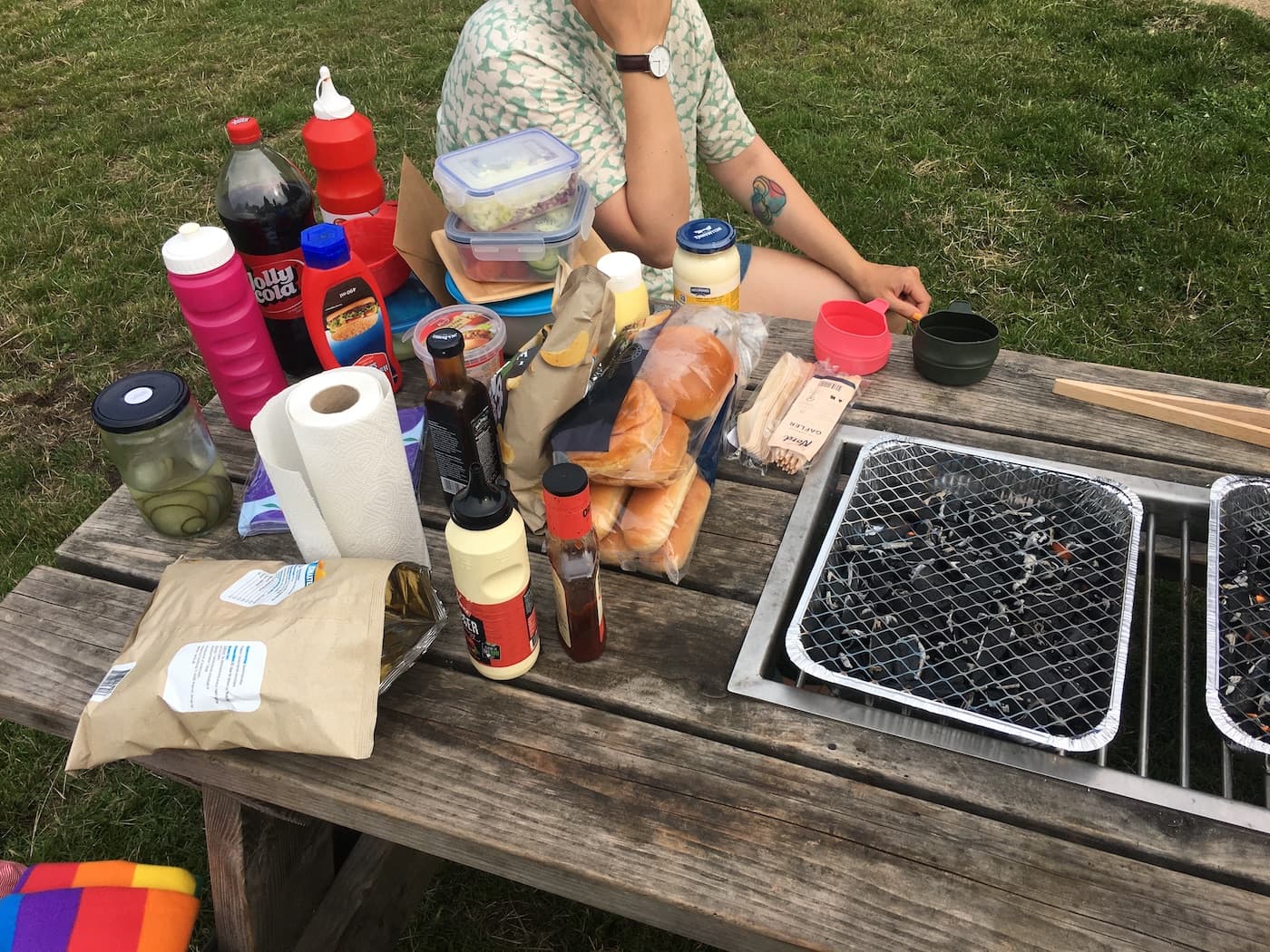 Near our house there's a park, actually there are two parks, and in one of them there's a few benches that are perfect for a little barbecue picnic. They in fact have a built-in metal grid to hold disposable grills – pretty smart!
Matt and I met up with my friend Dj and her boyfriend Rasmus. The weather was great – a classic Danish summer evening. We had bought delicious sausages from Slagter Lund and gotten some good quality minced beef burger patties. Of course we had all the appropriate condiments to go with them too.
As it had recently been Matt's 30th Dj and Rasmus were very kind to buy him a present, which he also opened there. He got a giftcard to The American pie Company – a place with very tasty savory and sweet pies. So nice! Hoping he will spend it with me 👀😂
After dinner we played a game that Rasmus brought called "Shit Happens", and it is honestly one of the funniest games. I can highly recommend it, but it should be played by age 15+ it is not for children. I also got a huge misquito bite, or well the bite was probably small but I reacted quite harshly to it. That sometimes happens, but not every time… Think it depends on the area, or type of mosquito..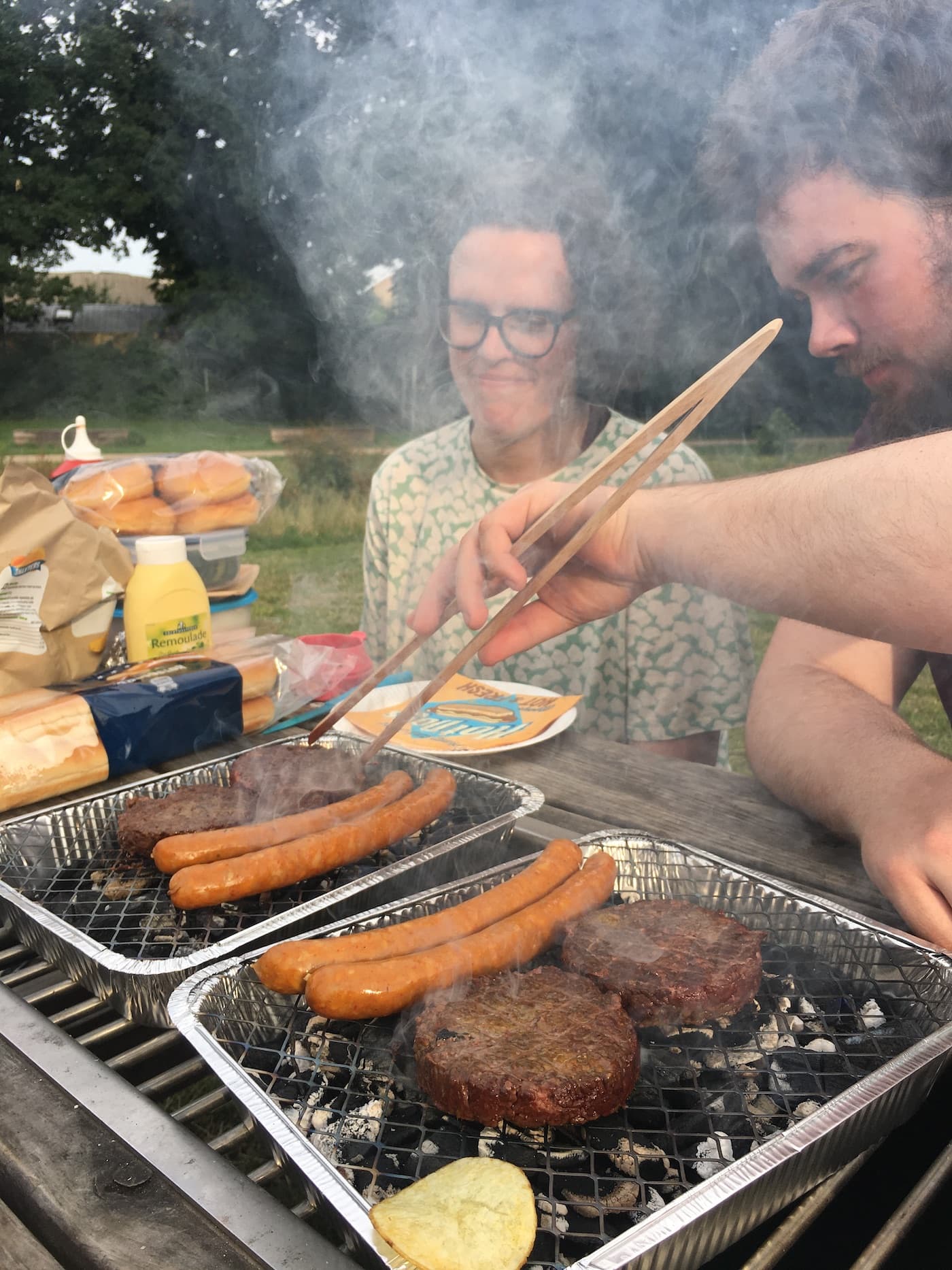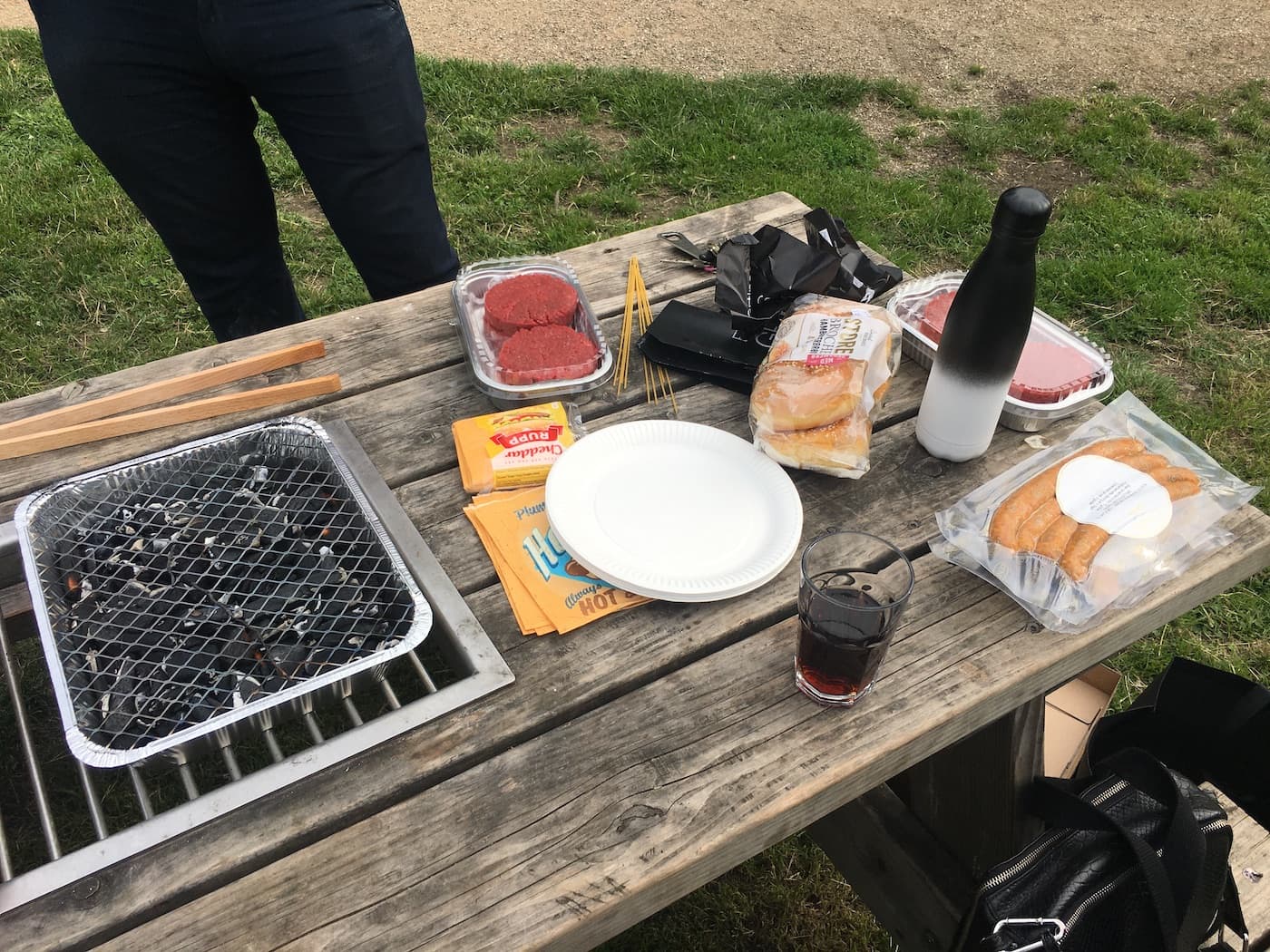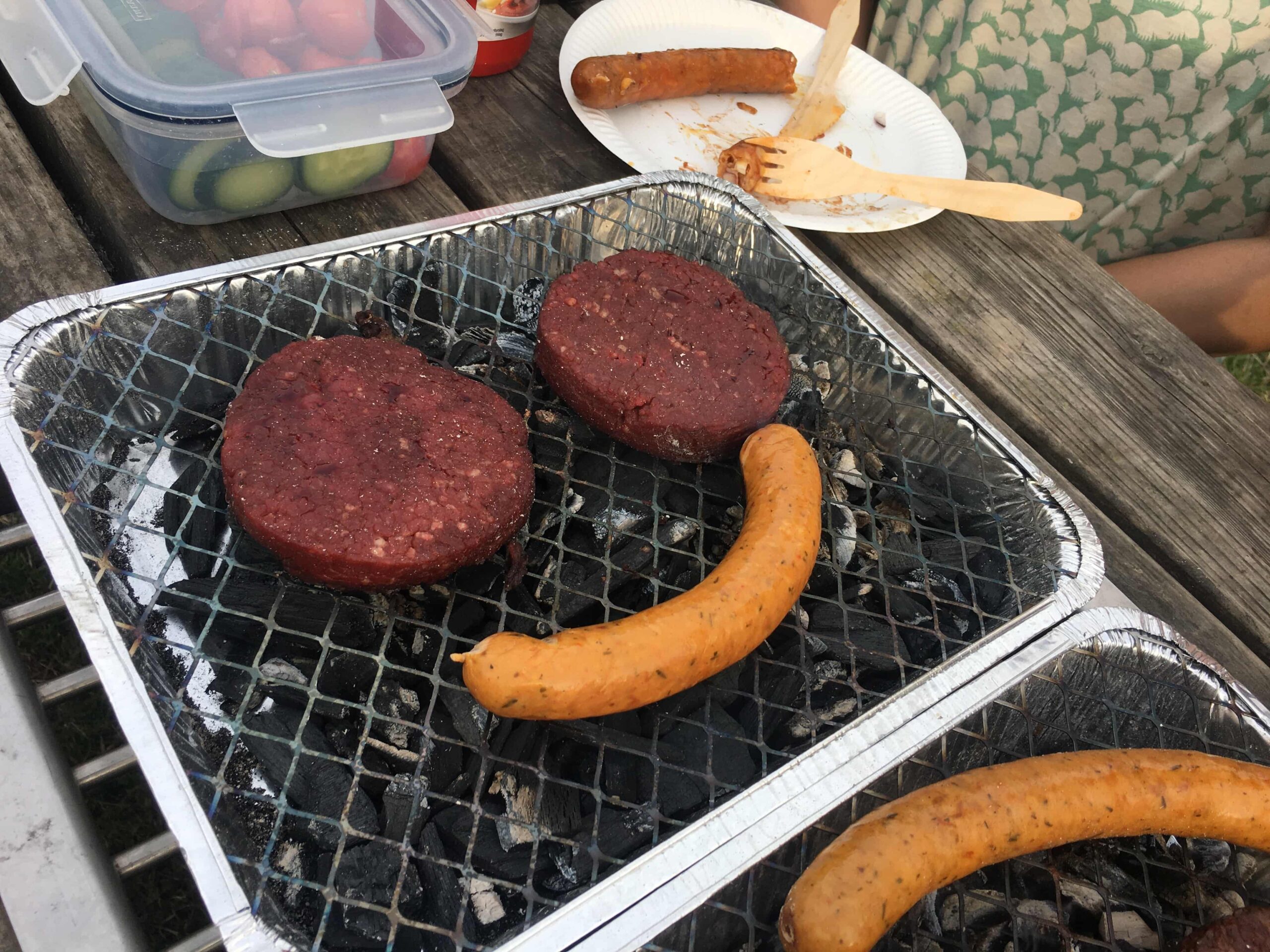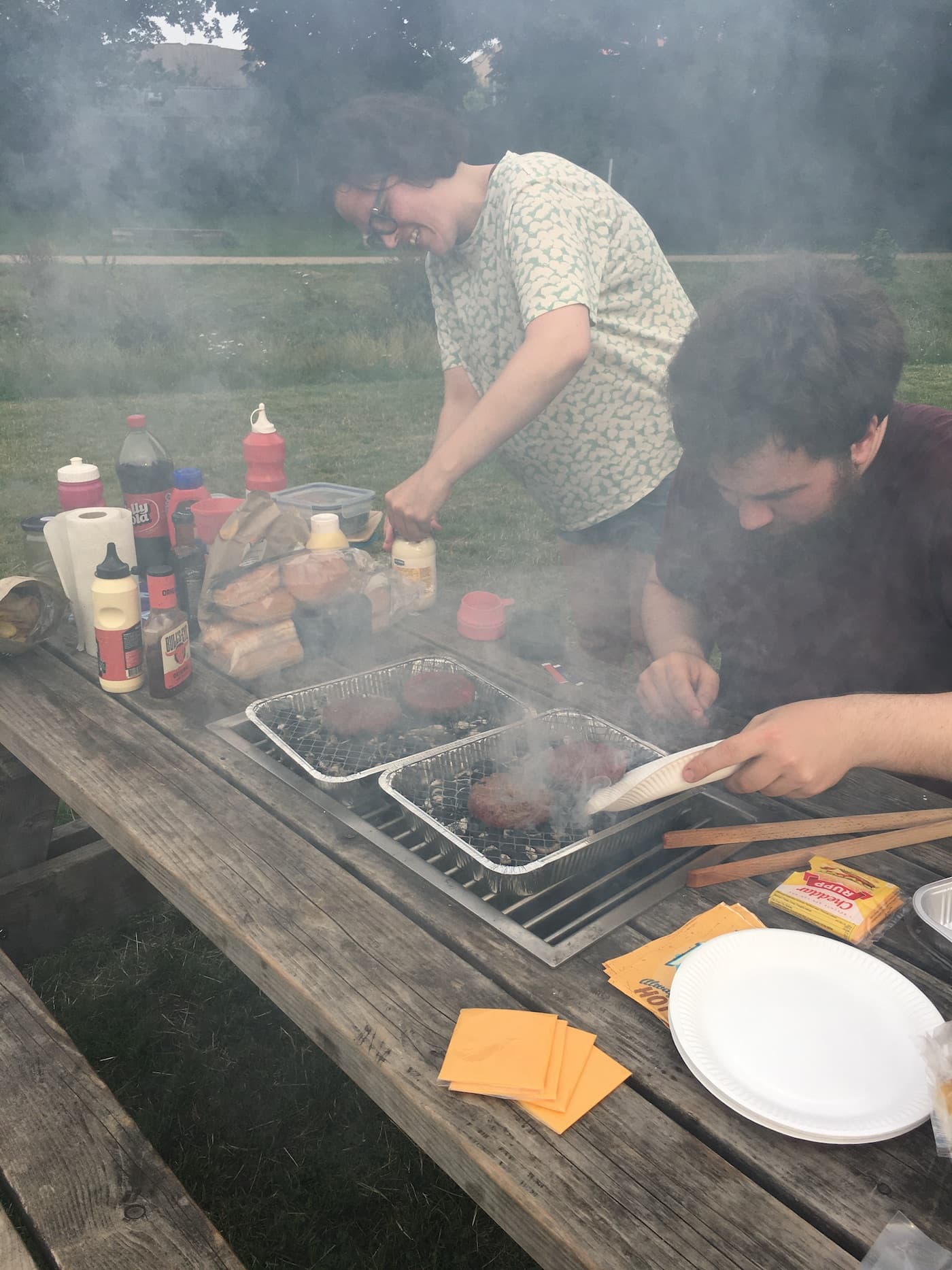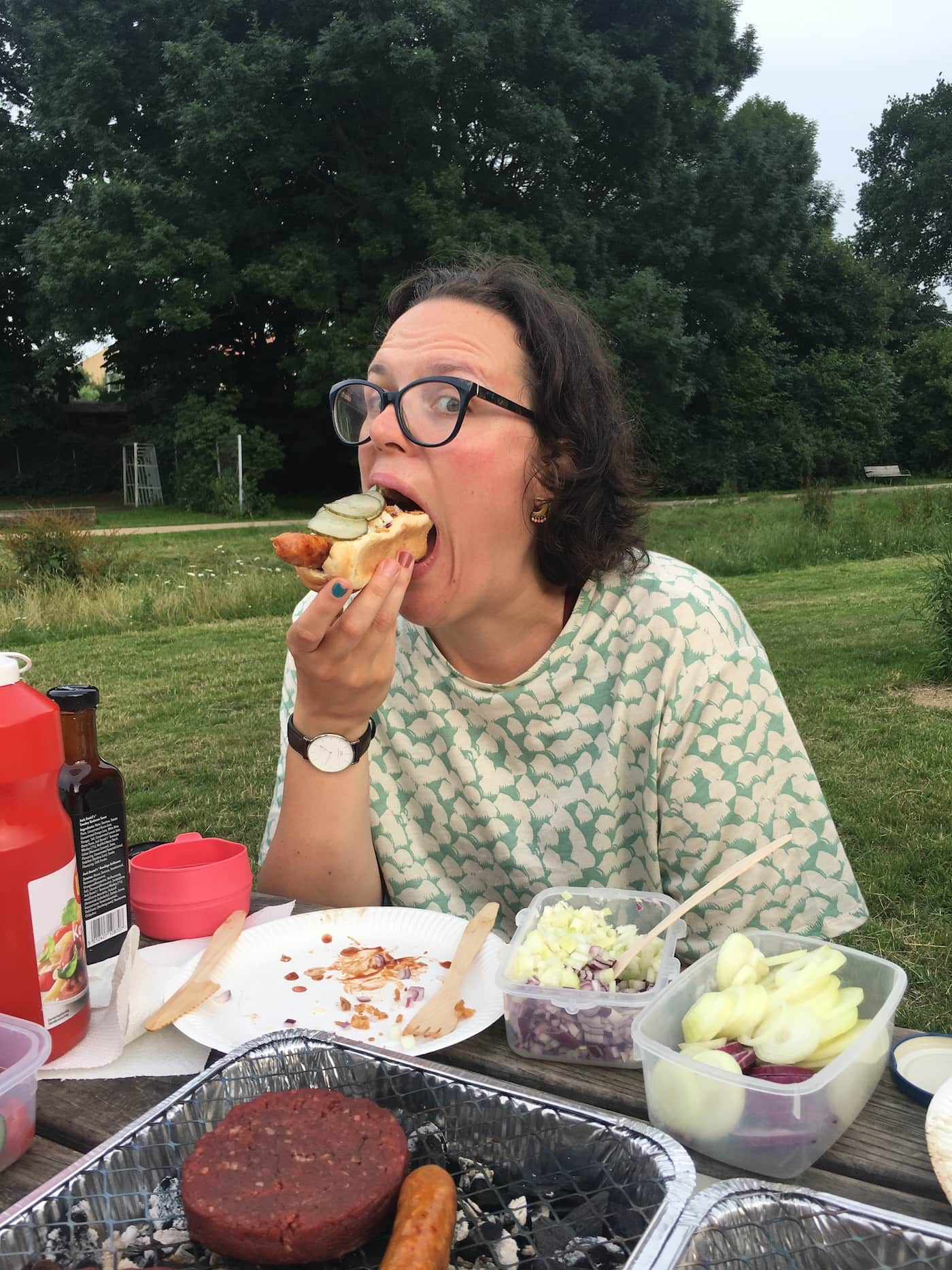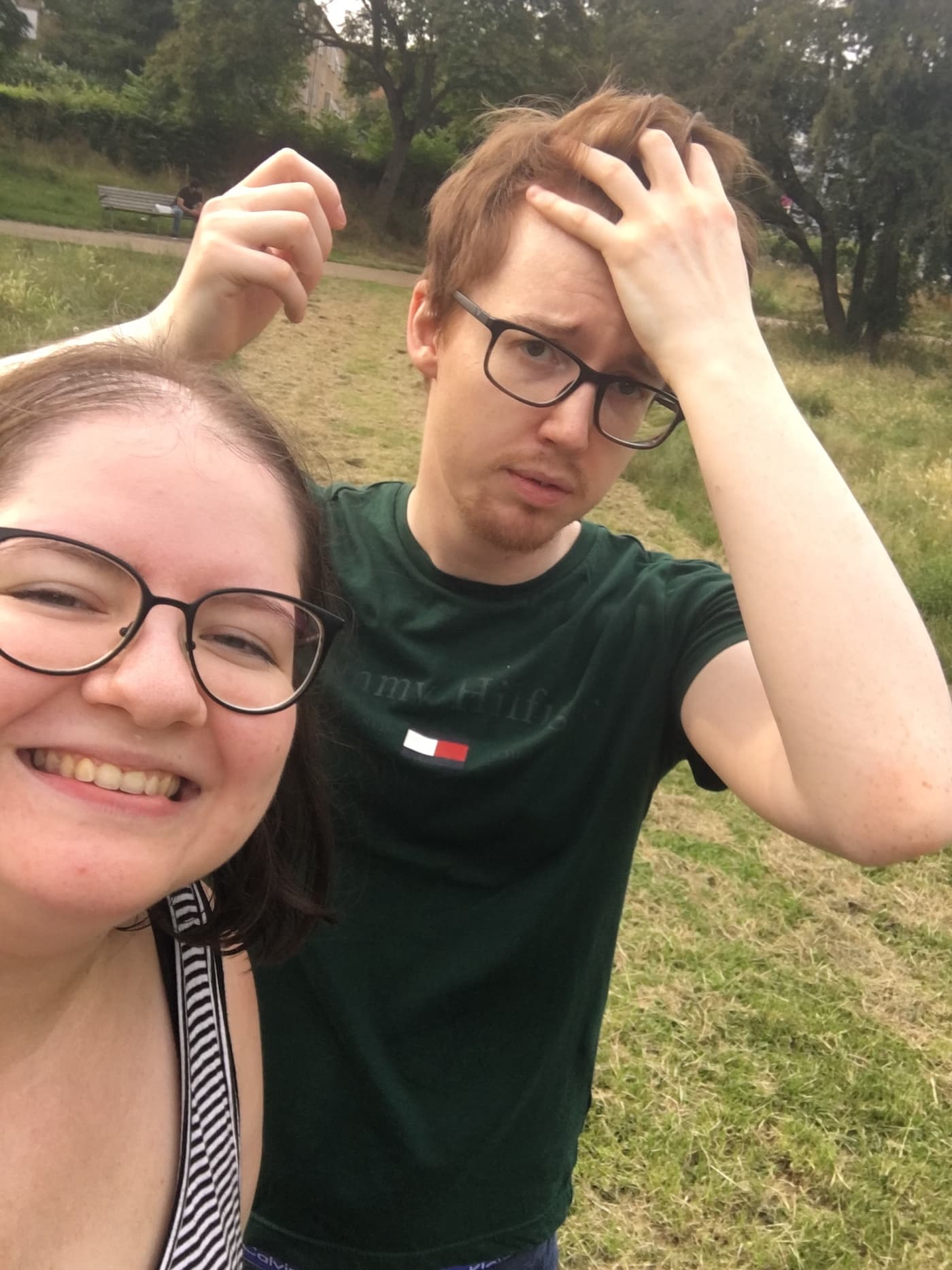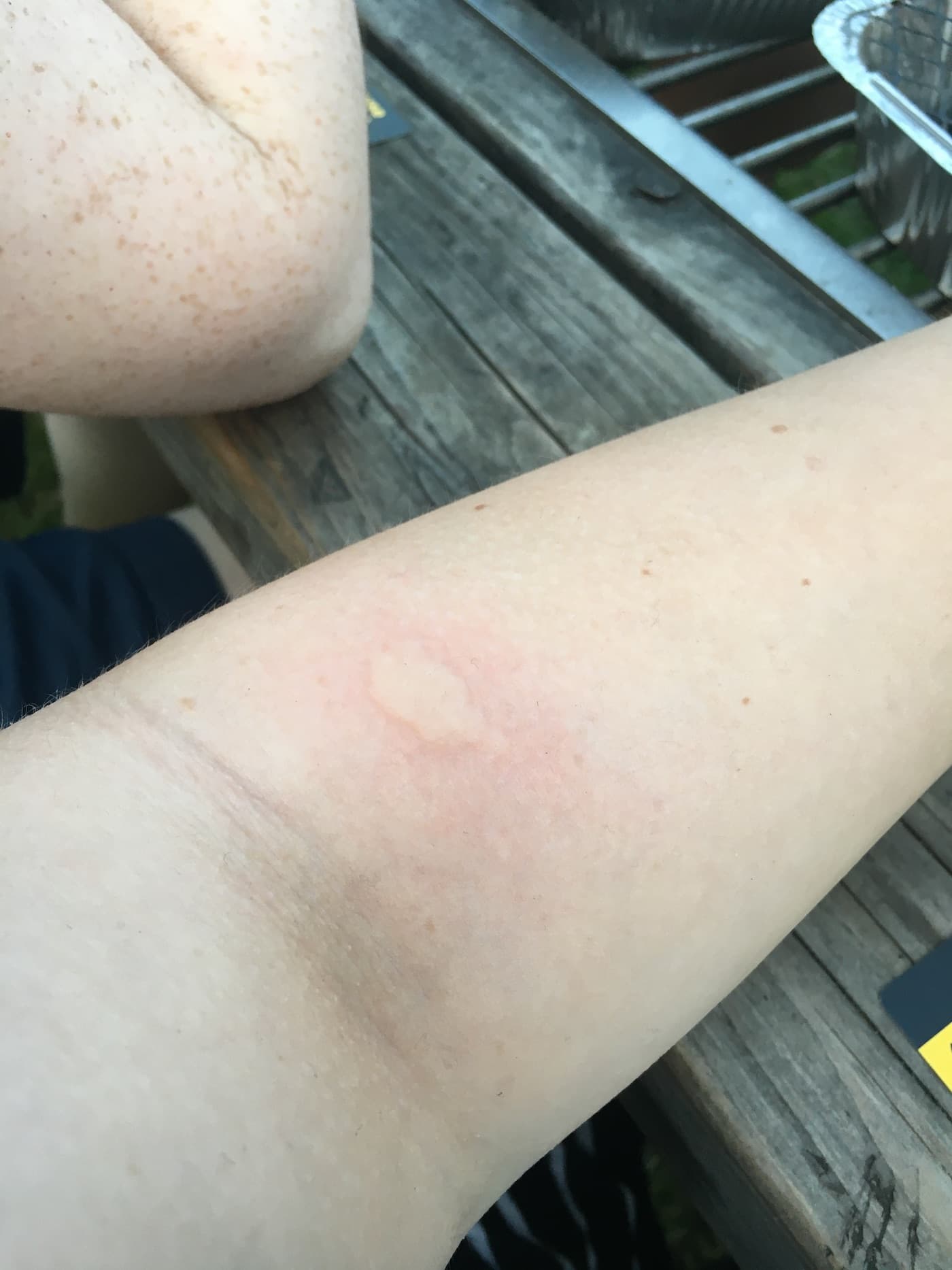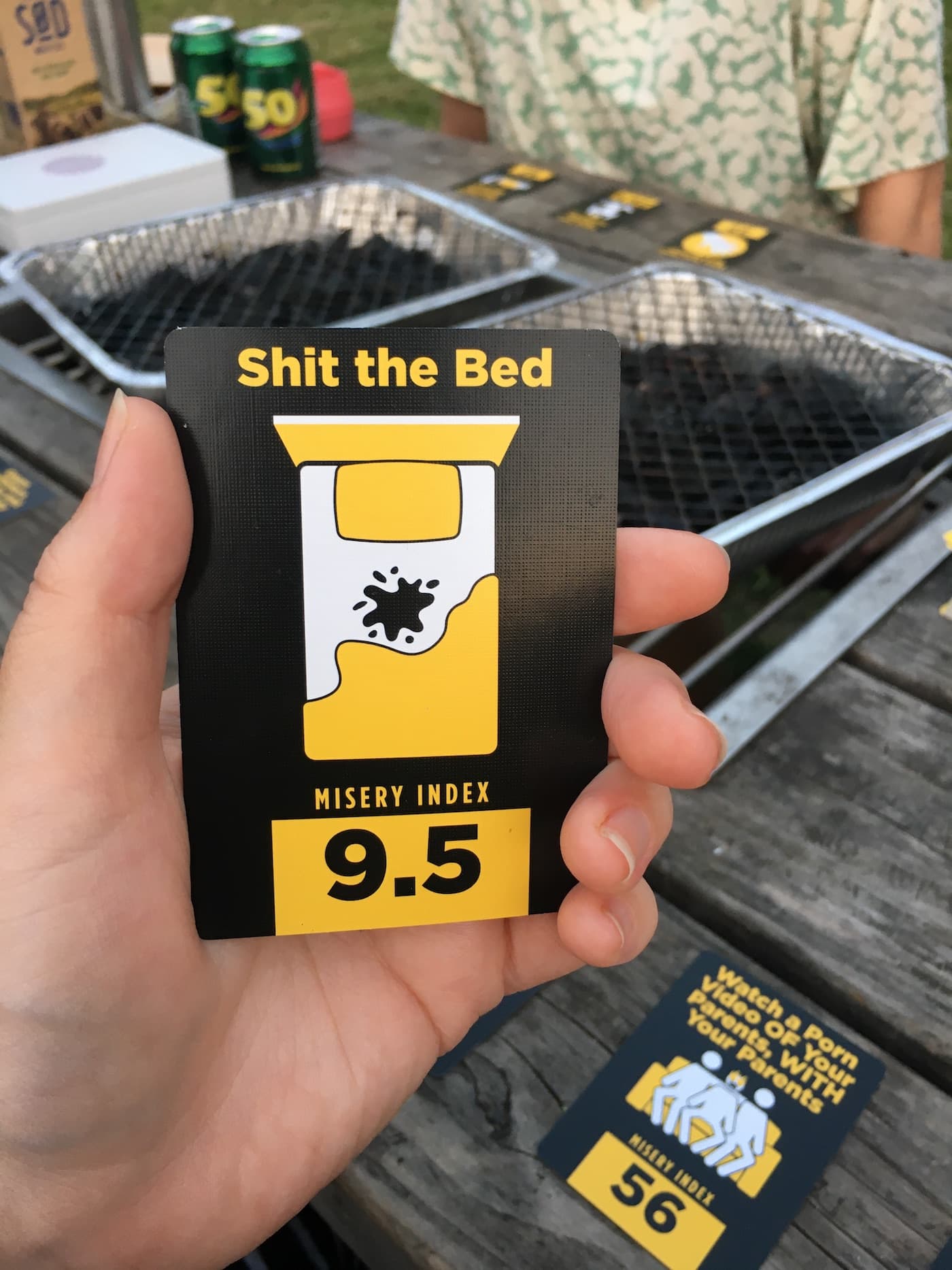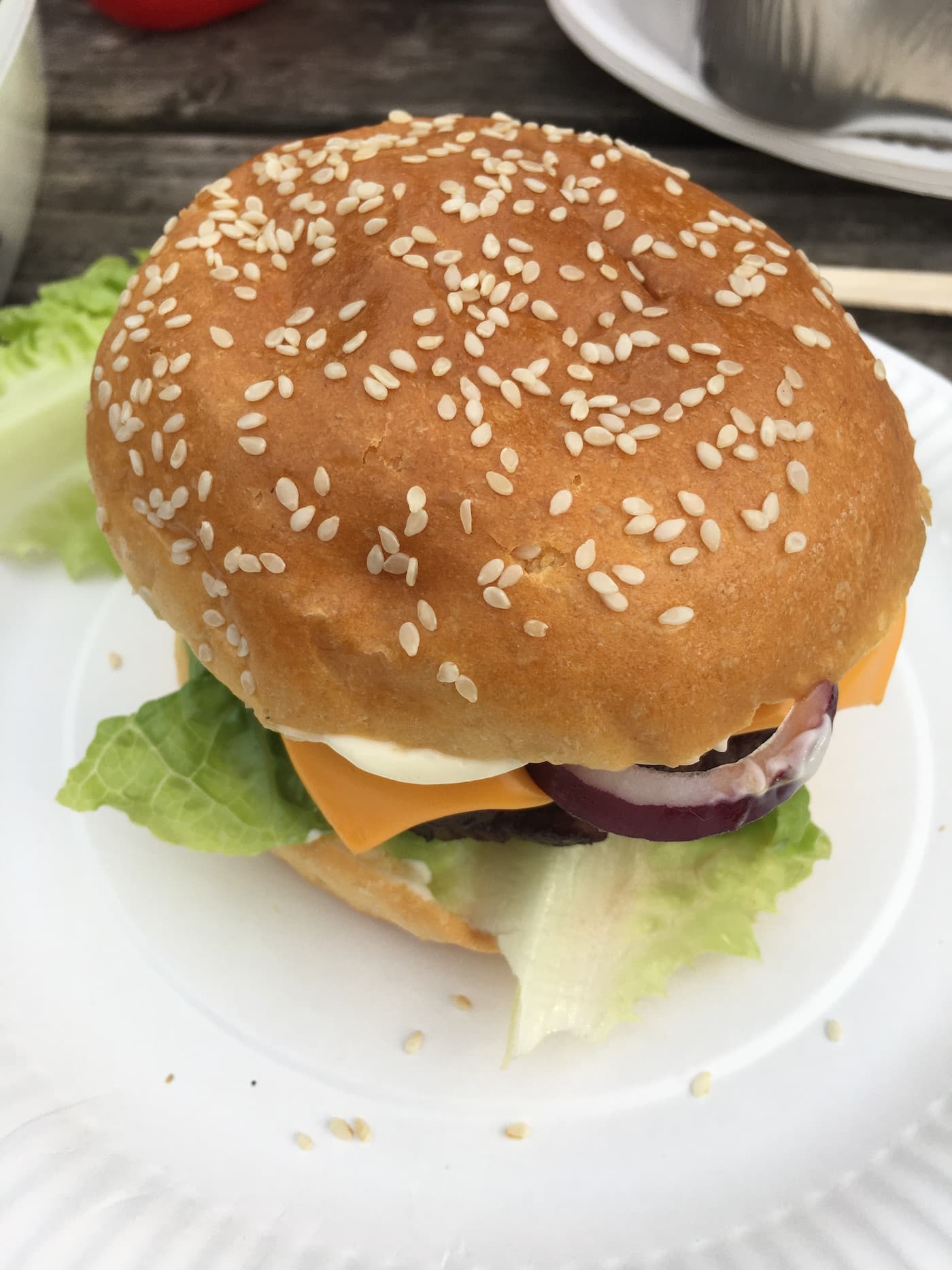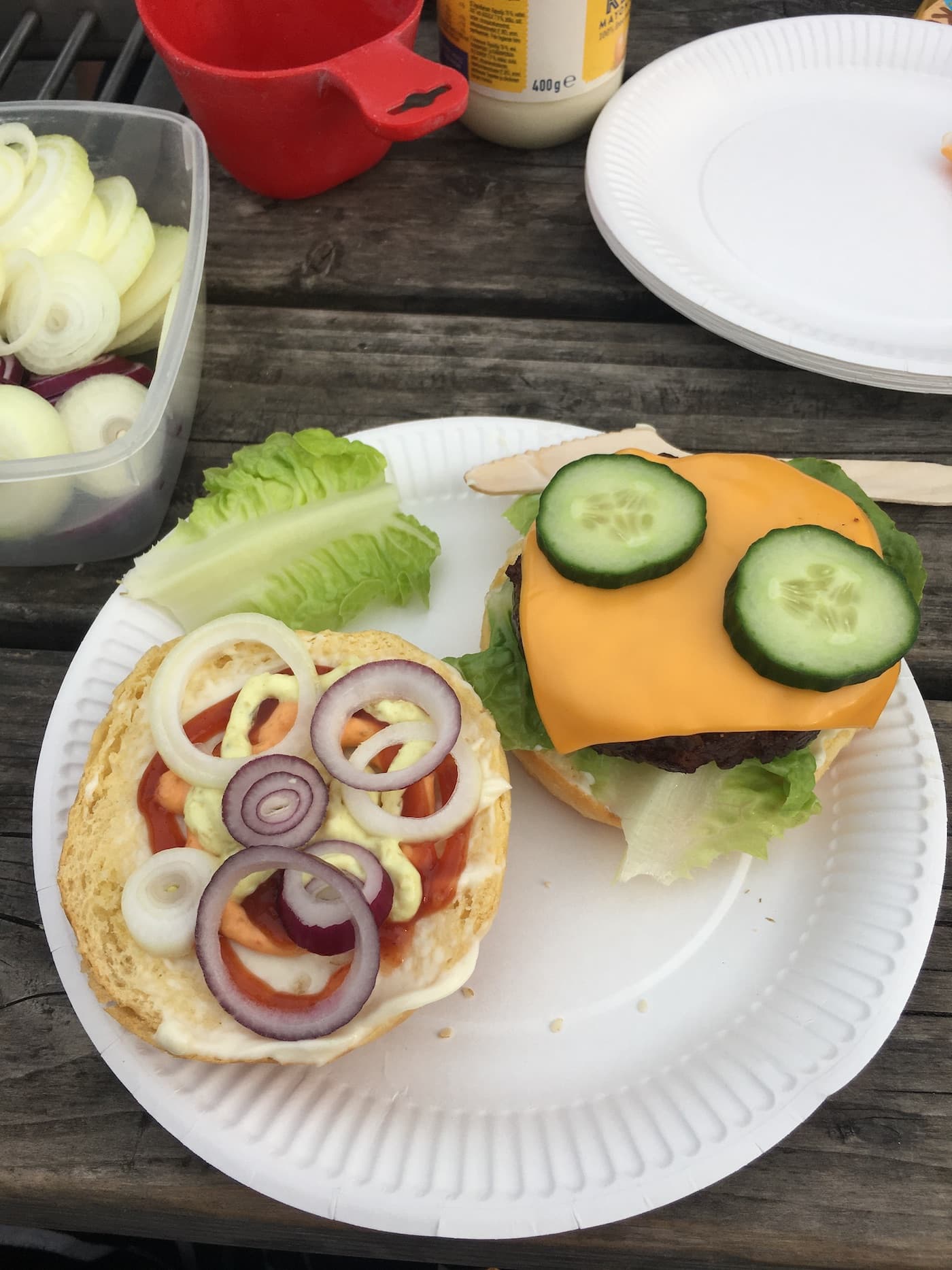 Looking forward to hang out again 😊