I'm not one for having a lot of goals every year. Not that there is anything wrong with that, I just usually end up with one or two goals. However, I am one for making lists – all sorts of lists. A few years ago I made a similar post and it was quite fun to re-read my old goals and hopes. So here I am… Making a new list for the upcoming year. In 2018 I have two major goals I'd say, perhaps even three… I will hopefully see all of them through. I will try to reflect on this at the end of next year to see how I did.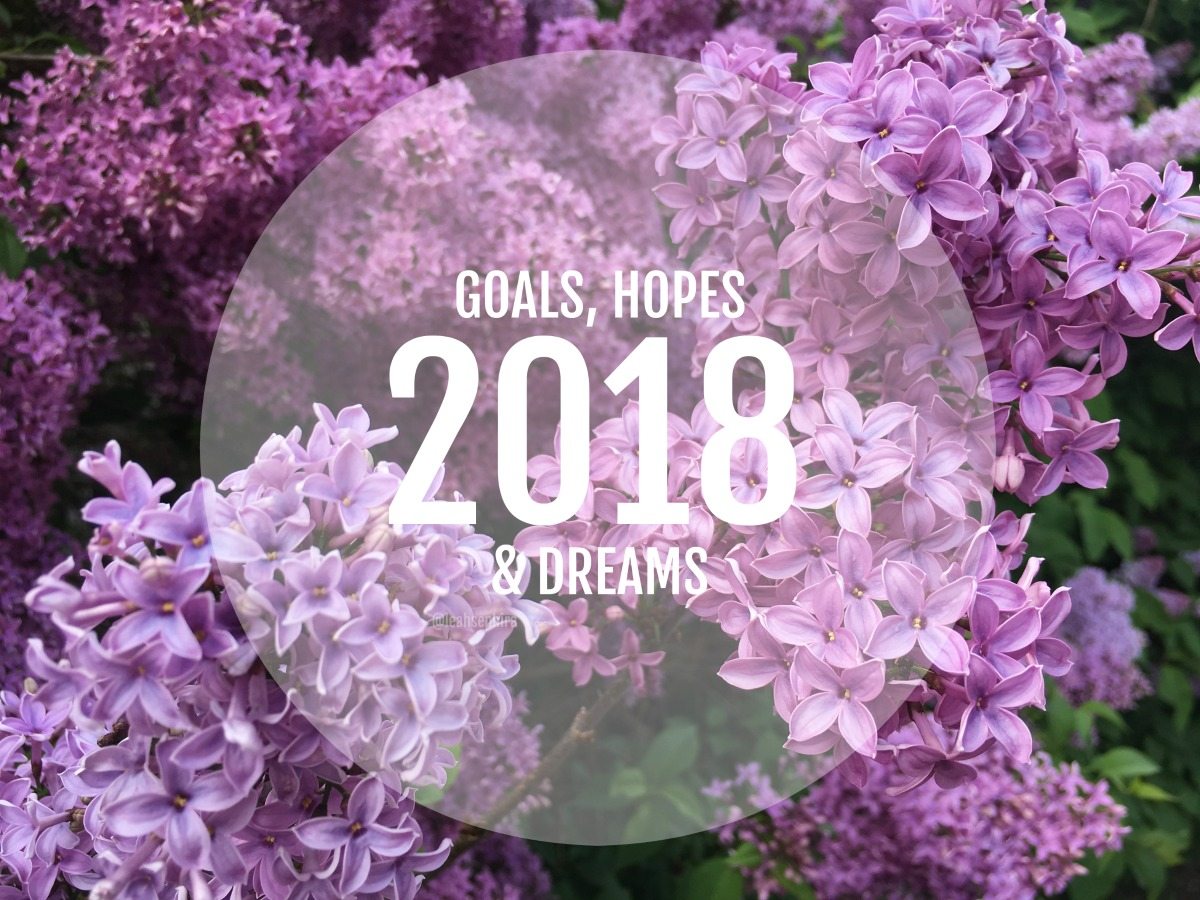 Graduate
This year I will be finishing my master degree. I still don't understand that I have a bachelor's degree (but I do, yay!) and come summer 2018 I will be done with my master's. Hopefully… haha. I still have to write my master thesis first. And that is not an easy thing, it is a paper consisting of 80 pages written and researched by me. In contrast, my bachelor thesis was "only" 40 pages. So I've got looooads to do the first half of the year. But my end goal is to graduate this year!
Personal Trainer
Okay, this is a rather personal thing for me actually. But, I decided almost a year ago that I wanted to find a personal trainer. I had planned to start in 2018… But long story short I met a girl in September this year through a friend, who wanted to help me (by training/teaching me) and she has been going to the gym with me once a week since October  ♥ It was a huge step for me, as I did not feel comfortable in the gym at all – it's not my scene. But, that said, I have become much more comfortable and with her it's always fun! I'm so thankful to have met her as she is literally helping me change my life.
"Find" My Career
Okay so this goal is pretty big to be honest. And also rather hard to just 'make happen'. But I would love to find a job within what I've been studying so I can utilize all the theory I've learned the past many years at Uni. However, after spending five months at TimeLog (my internship) where I did a lot of content marketing, content creation and presales, sales and aftersales, I've also got a taste for that. So a mix of those two things would be amazing. That's the thought so far at least. Hopefully I will find (and land!) a really good job after I've graduated. I love to hope and be positive about it – but I also know that realistically I maaaay have to expect to wait some time until I find the right job for me. We'll see next year!
Weekend Trips
I want to go on small weekend trips with Matt this year; to explore. I would love to take a short trip to somewhere in Sweden, Norway, or Germany or even somewhere in Denmark for that matter. I just want to go on some trips with him and spend some quality time and of course eat some good food 😀
If you have any goals for the coming year do feel free to share them in a comment below
– I would love to read them!