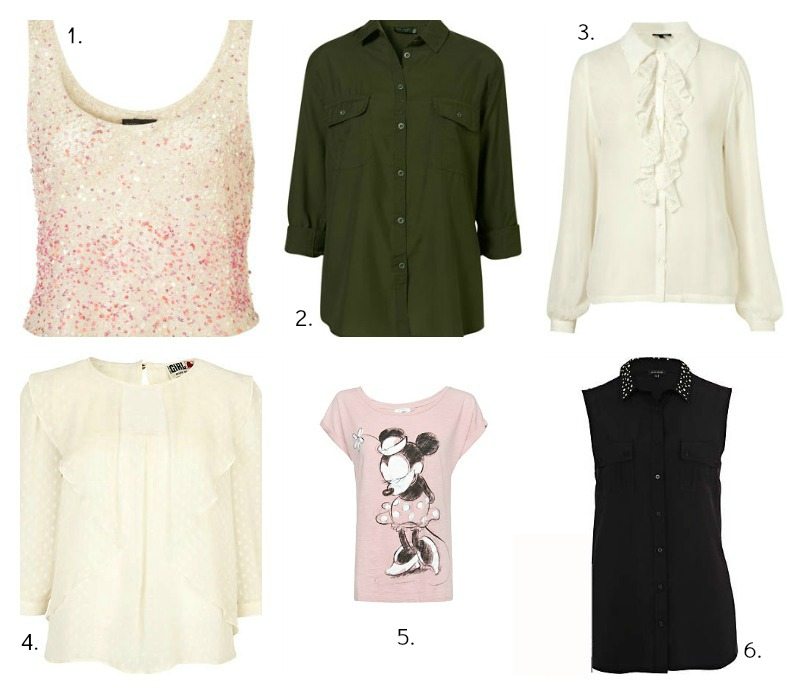 It's been a while since I've shared some of my wishes. But I figured I'd start to make a few lists again, I mean it's that time of year now, right? My Birthday is just around the corner and to be fair so is Christmas.
I am so crazy about the Minnie Mouse T-shirt, I mean how CUTE is it? Mango has a lot of different Mickey and Minnie shirts and I'm just crazy about them. I need to get my hands on a few of them. Plus they're not pricey at all.
I've got a thing for white/cream colored shirts and I think these two above would be perfect with a pair of dark grey or black jeans. The military styled shirt is super sweet as well and would be good in my wardrobe.
Sequin tops are a tricky subject for me… Cause too much can be so bad in my head. But I think this is so adorable and i don't know why but it reminds me of Carrie Bradshaw. It's quite… Princessy'
Jeg har ikke lavet en ønskeliste i et stykke tid men fik lige sådan lyst nu når vi er på den anden side af året. Det er jo her jeg har fødselsdag og så er det jo også snart jul. Jeg er vild med de her bluser, de er bare så fine!