It's time yet again to share some of the upcoming movies I want to see. I love doing my little movie research and checking out what movies are out there. I've actually been to the movies a lot lately.  I've seen Guardians of The Galaxy Vol. 2, Wonder Woman, Baywatch, Pirate's Of The Caribbean: Salazar's Revenge and King Arthur. Here are a few movies in chronological order that are coming to the Danish movie theaters (they may be released earlier or later in other countries) during July and August 2017, which I really want to see!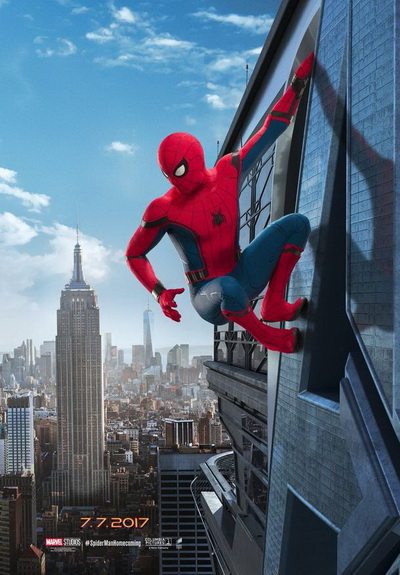 ---
SPIDER-MAN: HOMECOMING
Ever since seeing him (Spiderman) in the last Avengers movie I have been super excited to watch the new installment! It looks really good, although the trailer does reveal a little too much in my opinion. None the less it's a movie both Matt and I want to watch! (We'll definitely go to Imperial. The best cinema in Denmark in my opinion).
The movie will be out in theaters July 6th.
---
---
TULIP FEVER
Check out the cast in this movie! That's at least what's pulling me towards it. It seems like a lovely romance drama which I am sure I will like. But a part from that the plot doesn't actually appeal that much to me. The story takes place in 17th century Amsterdam, and it is about a girl who falls for the artists who is painting a picture of her commissioned by her husband.
The movie will be out in theaters July 13th.
---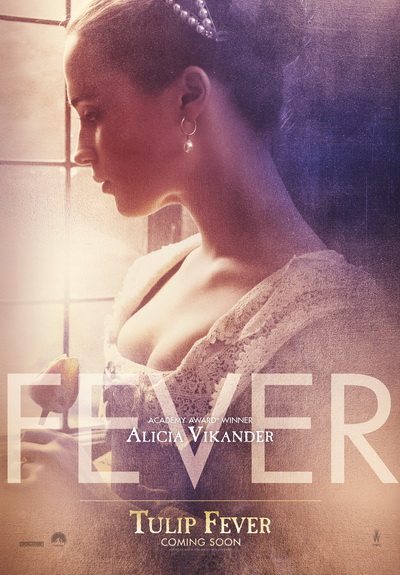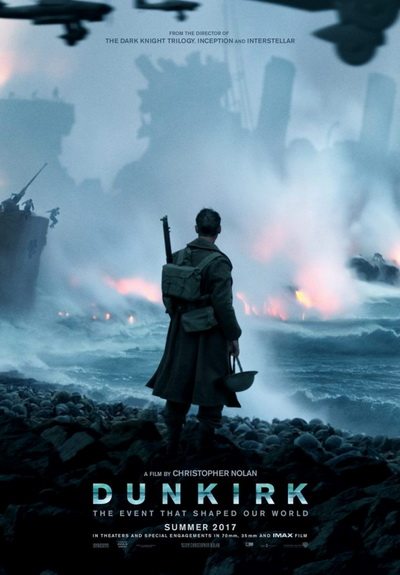 ---
DUNKIRK
I bet there are a lot of girls who wants to watch this because Harry Styles is in it – that's not my reason. I really enjoy movies that are based on real events and stories and Dunkirk is just that. And so I'd love to watch it. The movie takes place during World War II and is about a lot of soldiers being stranded and surrounded by the Germans in Dunkirk, France.
The movie will be out in theaters July 20th.
---
---
ATOMIC BLONDE
This movies plot has sort of been seen before; anyone remember the movie 'Salt?' I really did not enjoy that movie. However, Charlize seem pretty kick-ass in this movie and it seems so much better than Salt. Charlize plays Lorraine Broughton an MI6 agent working undercover in Berlin. She has been sent there to find out who is targeting all the other undercover agents and to retrieve a list with names of double agents.
The movie will be out in theaters July 27th.
---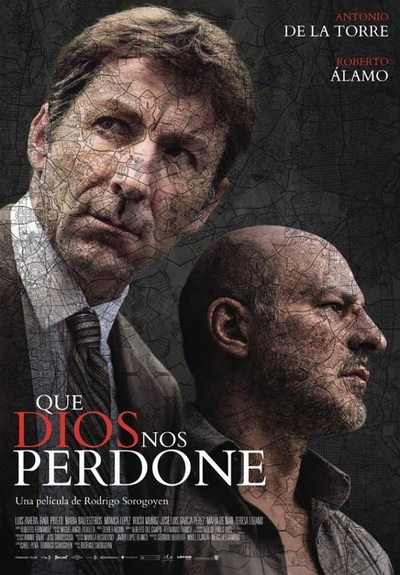 ---
MAY GOD SAVE US
This looks like such a good thriller! And I do love myself a movie with a crime to solve. I also enjoy Spanish movies as I think it's a beautiful language and I get to practice it a bit. In 'May God Save Us' two inspectors are working on finding a serial killer, and as they are trying to find him they realize they may have more in common with the killer.
The movie will be out in theaters July 27th.
---
---
HAMPSTEAD
I just adore Diane Keaton. She's been in quite a few of my favorite feel-good movies, and I've got a feeling that I will love this one too. I believe that Hampstead is based on a true story, at least I think it is. Diane Keaton plays an American widow in England who unexpected falls in love with a man living 'wild' on Hampstead Heath. It seems like a genuinely sweet movie.
The movie will be out in theaters August 10th.
---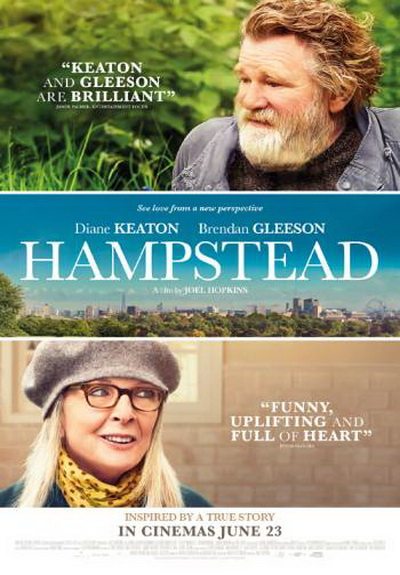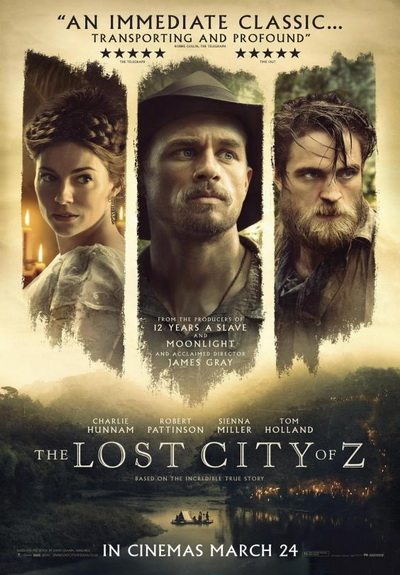 ---
THE LOST CITY
OF Z
This drama based on a real story seem really interesting. It is about a British explorer who in 1920-something set of on an expedition to locate a mysterious city in the Amazon. What really surprised me was seeing Robert Pattinson in the trailer, I actually didn't notice it was him until the second time I watched the trailer. Aaaand I do admittedly like Robert Pattinson (Twilight fan right here HOLLA)
The movie will be out in theaters August 10th.
---
---
THE DARK TOWER
Well, I don't know about this one. I like Idris Elba, he's a great actor and I love him in Luther. But I can't tell if this movie is going to be a flop or something good. I want to watch it to find out. Idris plays a 'gunslinger' who lives in an old west like place – not earth. Or well, not in our universe. A young boy somehow discovers this other side and finds out that both worlds are in danger.
The movie will be out in theaters August 17th.
---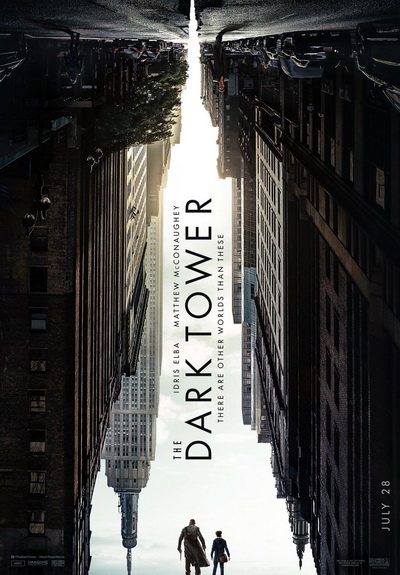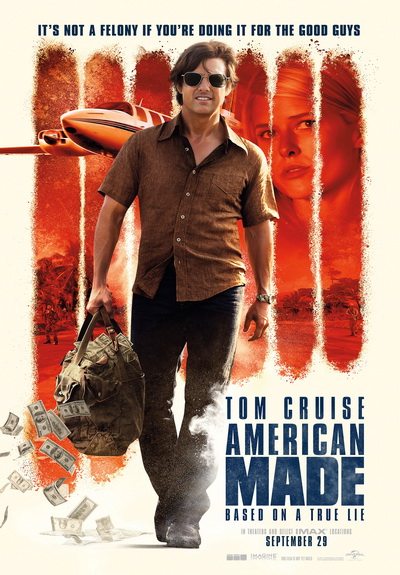 ---
AMERICAN MADE
Although I am completely against Tom Cruise as a person, I must admit I like his acting. He is a good actor, and his beliefs don't change that fact. American Made seems like a really good action movie. It's about an airline pilot who ends up working for both the CIA and as a drug runner in the 1980s.
The movie will be out in theaters August 24th.
---
---
THE HITMAN'S BODYGUARD
I NEED TO SEE THIS. I literally laughed out loud in the trailer. It is clearly a weird 'spoof' on The Bodyguard, you know the one with Whitney Houston? Ryan Reynolds is a triple A-rated protection agent on the job to protect a professional hit-man. Come on… That plot sounds hilarious! Watch the trailer, it'll make you want to watch the movie.
The movie will be out in theaters August 31st.
---
Which movies are YOU going to see this July and August? 😀