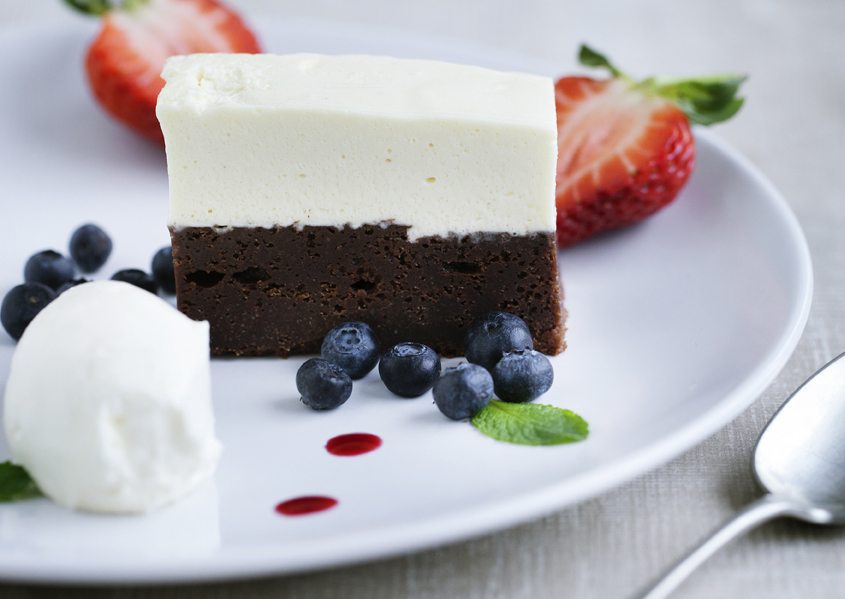 Min søde mormor har I de sidste par år holdt nytårs aften med hendes mand, og nogle gange også med et par af deres venner. Jeg ved at hun kan blive lidt træt af at lave mad til tider, og da jeg blev gjort opmærksom på Frimann's Gourmet tænkte jeg at det da ville være oplagt at foreslå til min mormor. Frimann's Gourmet er nemlig en diner transportable. Det betyder at de bringer lækker mad lige til døren, så længe man altså er bosiddende i København eller Sjælland. Det er selvfølgelig ikke kun til nytår man som menneske har lyst til god gourmet mad, der kan også være andre anledninger så som runde fødselsdage eller brylluper hvor man virkelig har lyst til mad i top kvalitet. Jeg kunne også sagtens se mig selv bestille en lækker nytårsmiddag engang, eller måske til min 30års fødselsdag. Jeg er ikke sikker på hvad jeg skal nytårsaften endnu, men jeg vil da klart foreslå det til min veninde som jeg regner med at holde nytår sammen med i år. Så står du og tænker over hvad du skal servere nytårsaften, eller hvem der skal lave mad til jeres fest, eller vil du bare slappe lidt af og slippe for madlavningen? Så kan i få tilbud på diner transportable hos Frimann's Gourmet.
Hav en rigtig god Mandag! 
?
English version
The last couple of years my sweet grandmother has spent new years eve with her husband, and sometimes with some of their friends. I know that she sometimes can get a little tired of cooking, and when I was made aware of Frimann's Gourmet I immediately thought of her. You see, Frimann's Gourmet is a catering company that also caters for new years eve for two (or more)! Which would be just perfect for her. It is of course not only on new years eve you would want gourmet catering food, it is also rather useful for weddings or other parties. I am not sure where I am spending new years yet, but I can definitely see myself trying it out one day too. If you want to see their menu and many possibilities do check out their website.