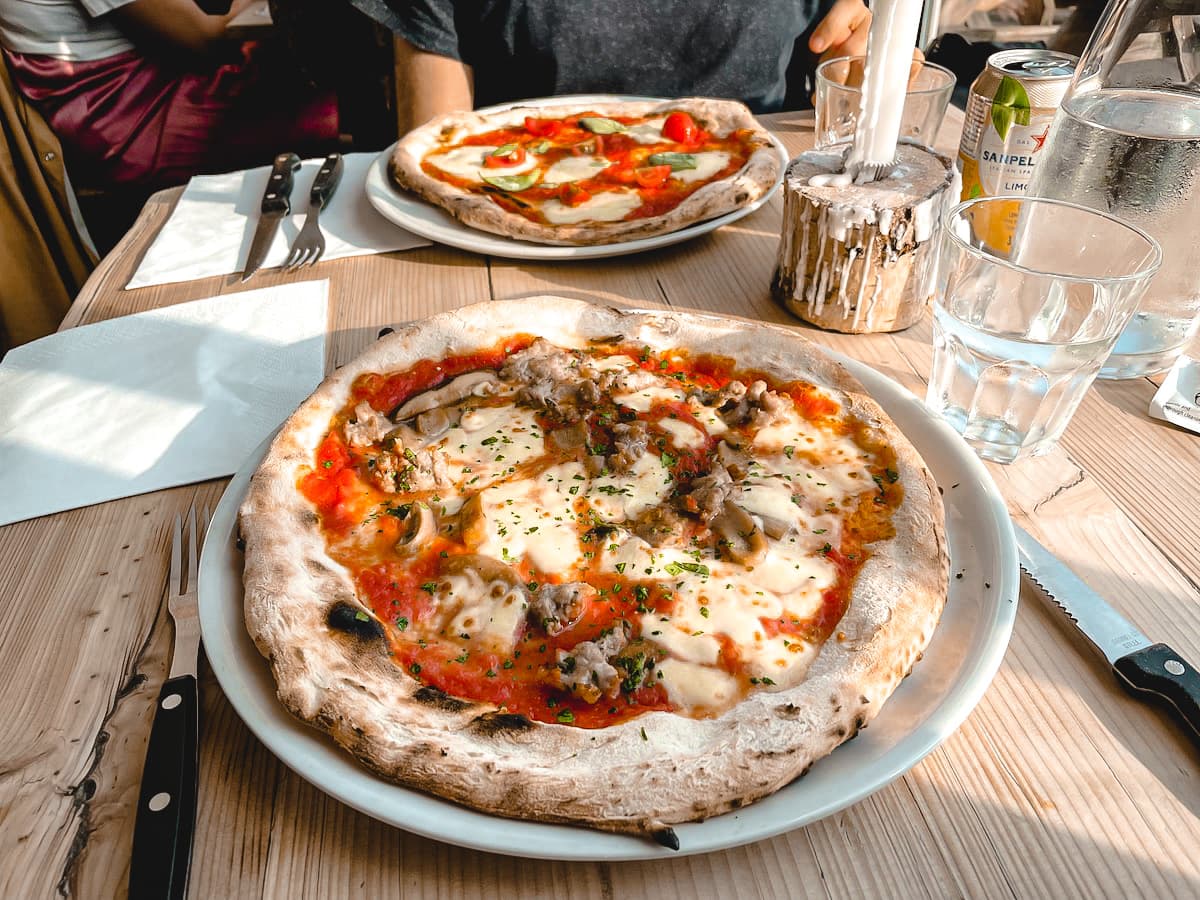 Restaurant Mother in Copenhagen
If you're in Copenhagen and you fancy eating pizza then fret not as that is something that is easy to find here. We have more than 50 pizza places in the city, probably even more. But I alone can at least count up to 12 different pizzarias and that's just the ones I know of on top of my head.
I've long wanted to visit Mother in Kødbyen. Perhaps a bit odd I haven't made my way there until now, since it's been around for quite some years by now. There's even another pizzaria in Kødbyen called 'Dej' that's newer, and I've visited that!? Well, I finally came around to try a pizza from Mother.
My friend Anastasios and I hadn't seen each other for a while (we used to work together), so we planned to meet up for dindins and a catch up — and some pizzaaaaa! To be quite honest I was excited to try it, Anastatios had been there a few times before so he had tried a few different ones. I opted for a classic Margarita pizza, however this was with a twist as at Mother they put mushrooms on it too.
Is the pizza at Mother good?
Yes, it was a nice pizza I had at Mother. The flavor was good, the mushrooms tasty, the cheese gooey and the sauce was nice… but that's about it. It was good. I was not blown away nor did I understand all the rave about these pizzas, because I've had better pizzas in Copenhagen and many that are equally good. For example I think Dej, around the corner from Mother, is just as good. It's a pretty classic pizza really, and to me there was nothing special about it.
That does not mean it's not worth a trip, because the atmosphere is nice and like I said the pizza was nice too. So if you are in the mood for a classic italian style pizza then I do recommend Mother, but I will be honest and say that I believe you can get equally good pizzas at restaurants near by. Will I return? Yeah I don't see why not. I'd like to take Matt here and see what he thinks. But I'd also really like to visit some other pizza places such as Bæst, Surt and Pizzaria Luca.