Last night Matt and I went to watch the new Suicide Squad movie at Imperial movie theater in Copenhagen. We have previously walked past this little bright yellow Fried Chicken shop, and we thought it was about time to try it – plus it is only like 5 minutes away from the cinema.
Lola Fried Chicken is a super small shop placed between two other shops. It looks 'cool' with its bright yellow walls and I am in general a fan of the theme of it. Both Matt and I love a good fried chicken, and we have long been fans of Jagger's chicken nuggets (if you haven't tried em' yet go for it!). We were excited, or you know as excited you can be to try a new eatery, and as we entered the shop to have a look at the menu it was pretty empty.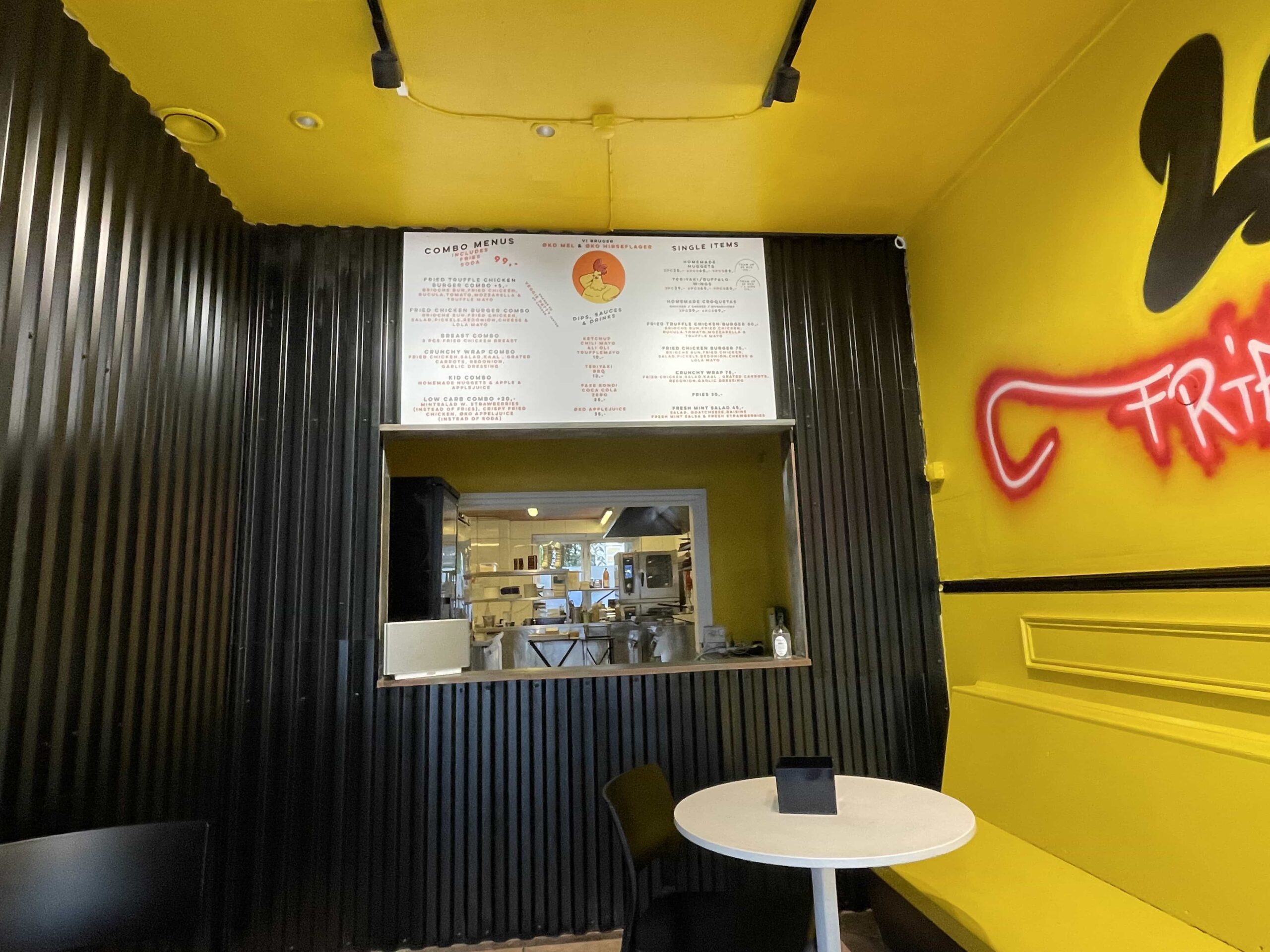 I spotted someone working there in the back room, he clearly saw us. But it took like another 5 minutes for him to actually come and say hi. We both found that a bit odd, but oh well maybe he was on his break or something. The whole customer service experience was a bit odd, it didn't feel like the guy who worked there really wanted to be there and he seemed very floopy or aloof, but friendly enough.
We ordered a chicken burger, some nuggets, fries and a chicken wrap.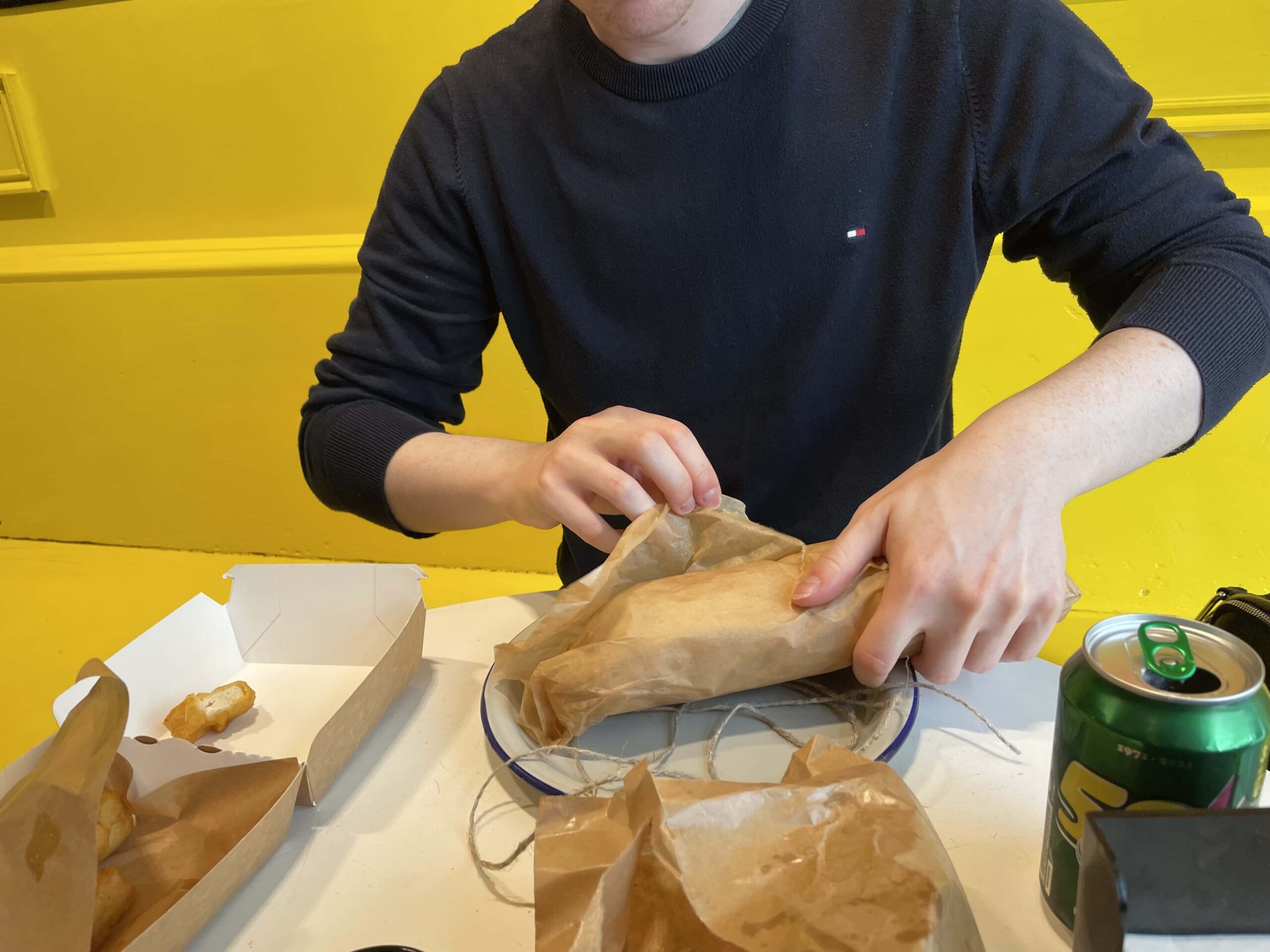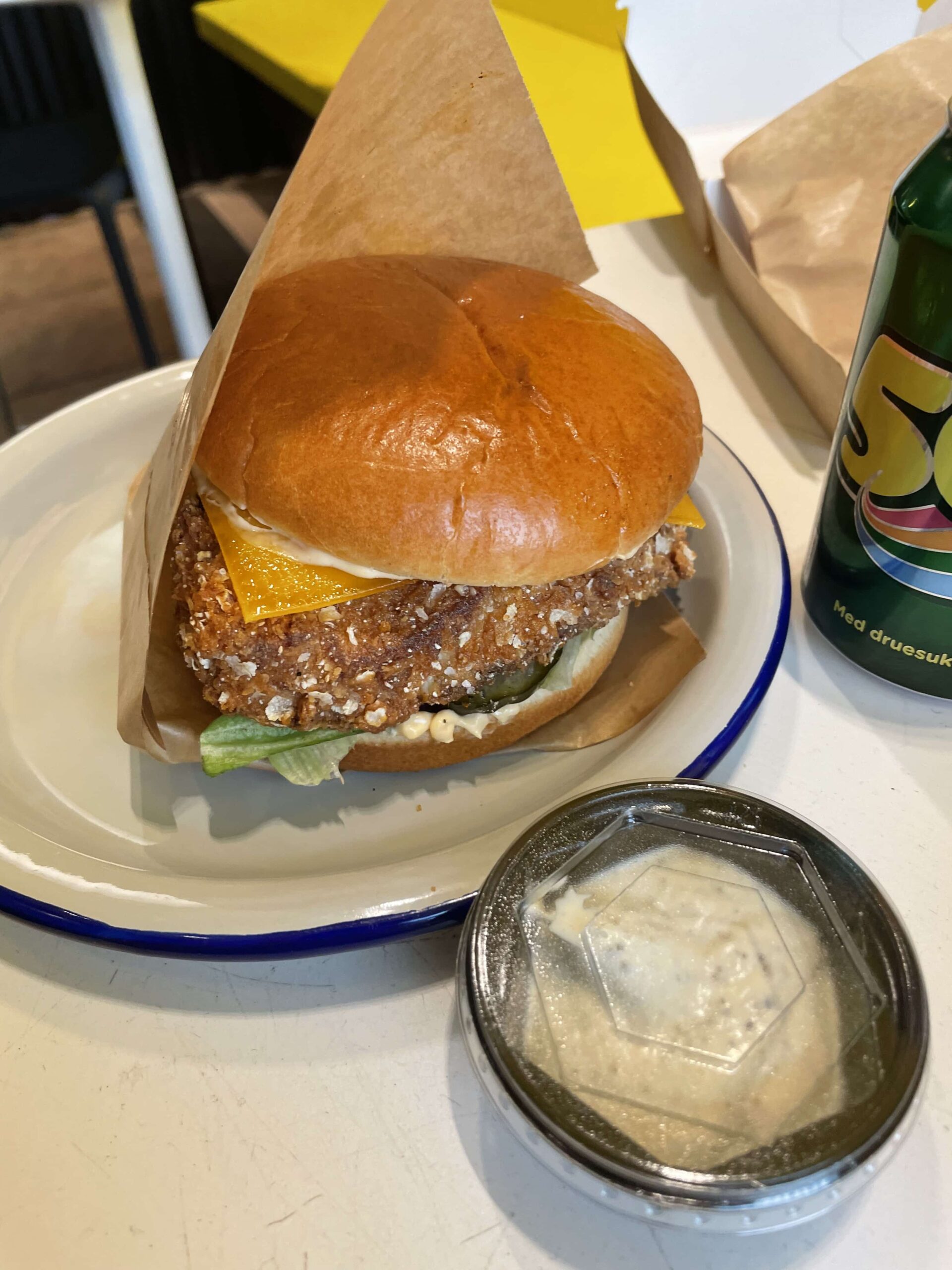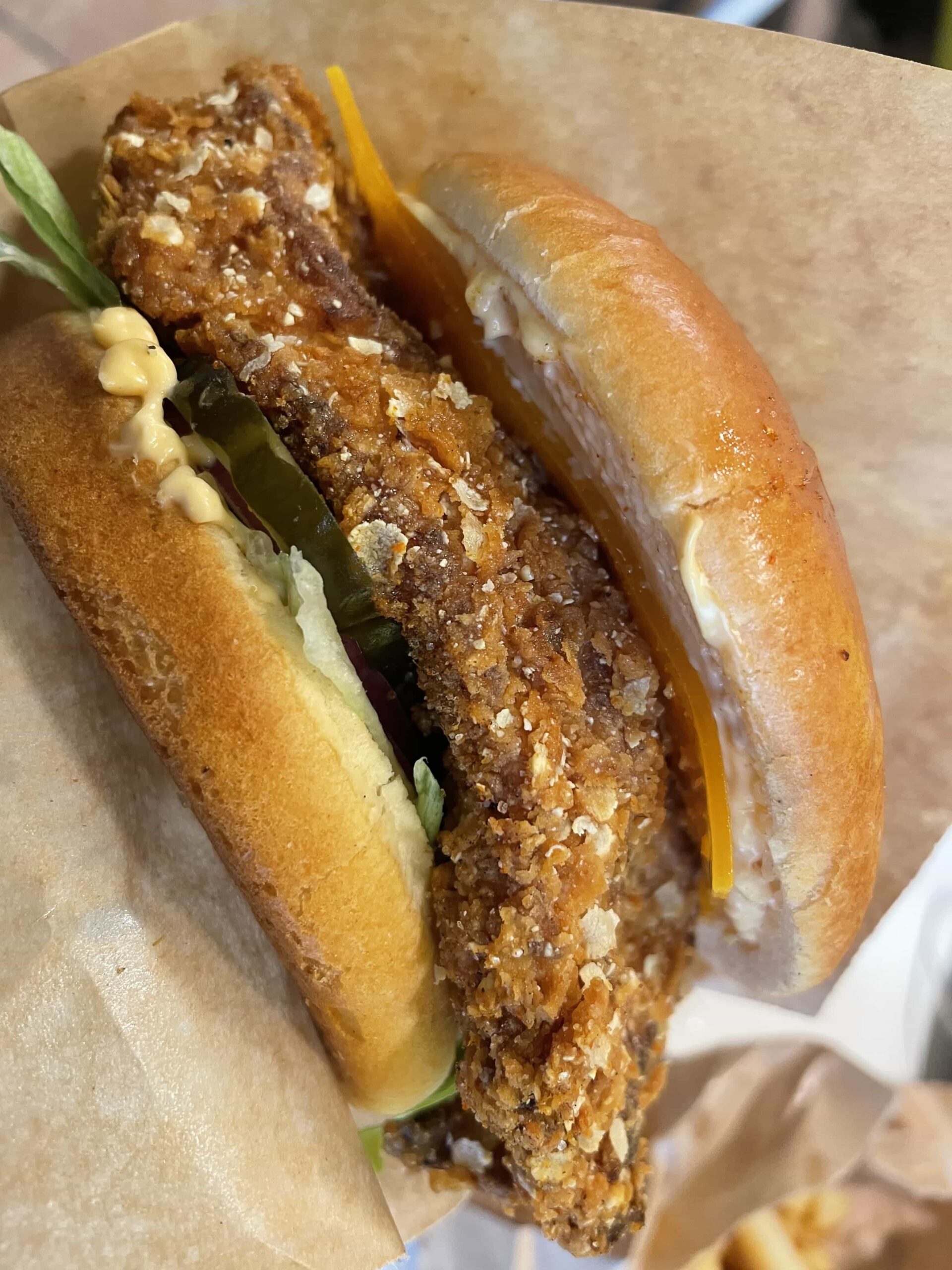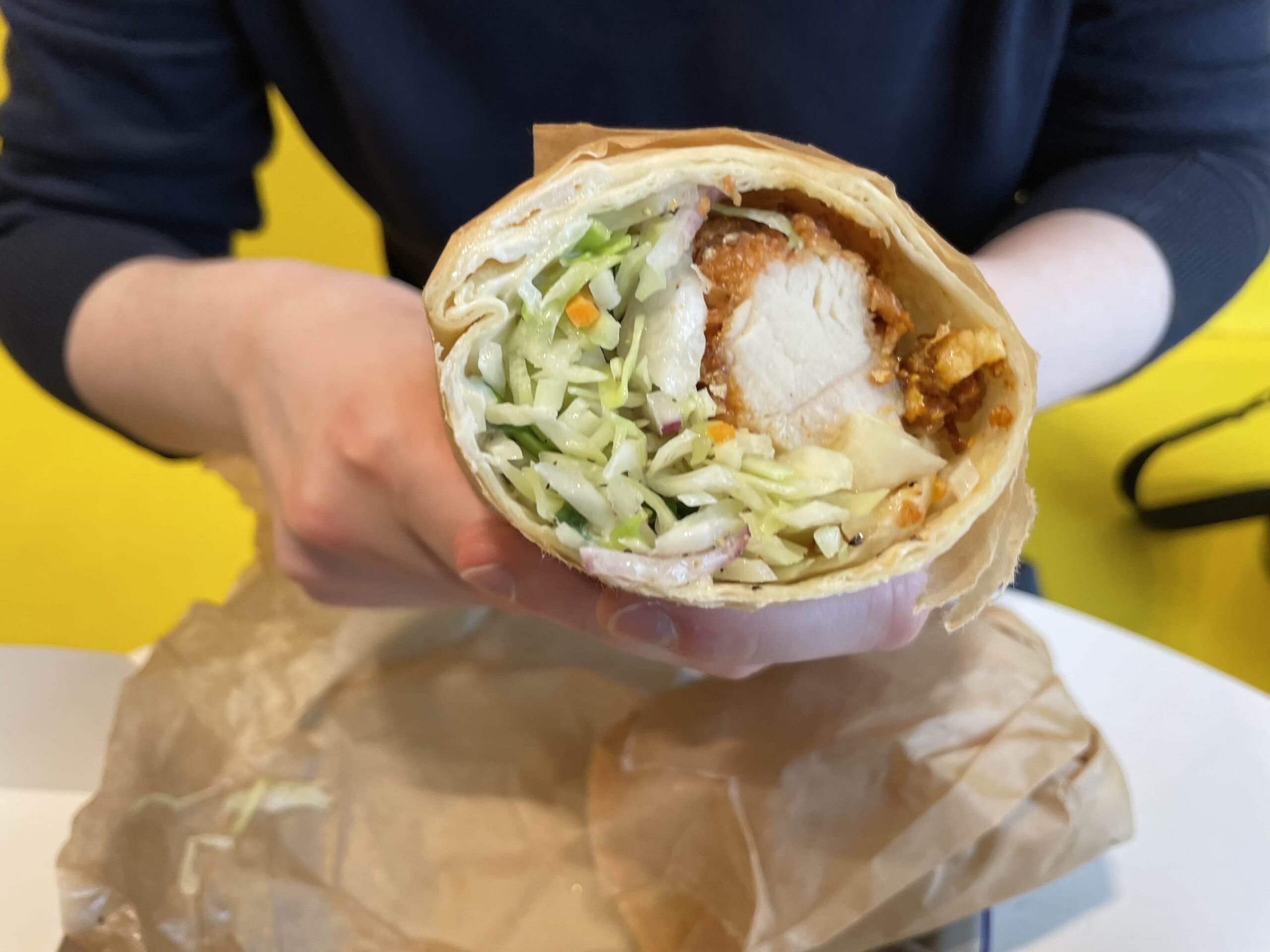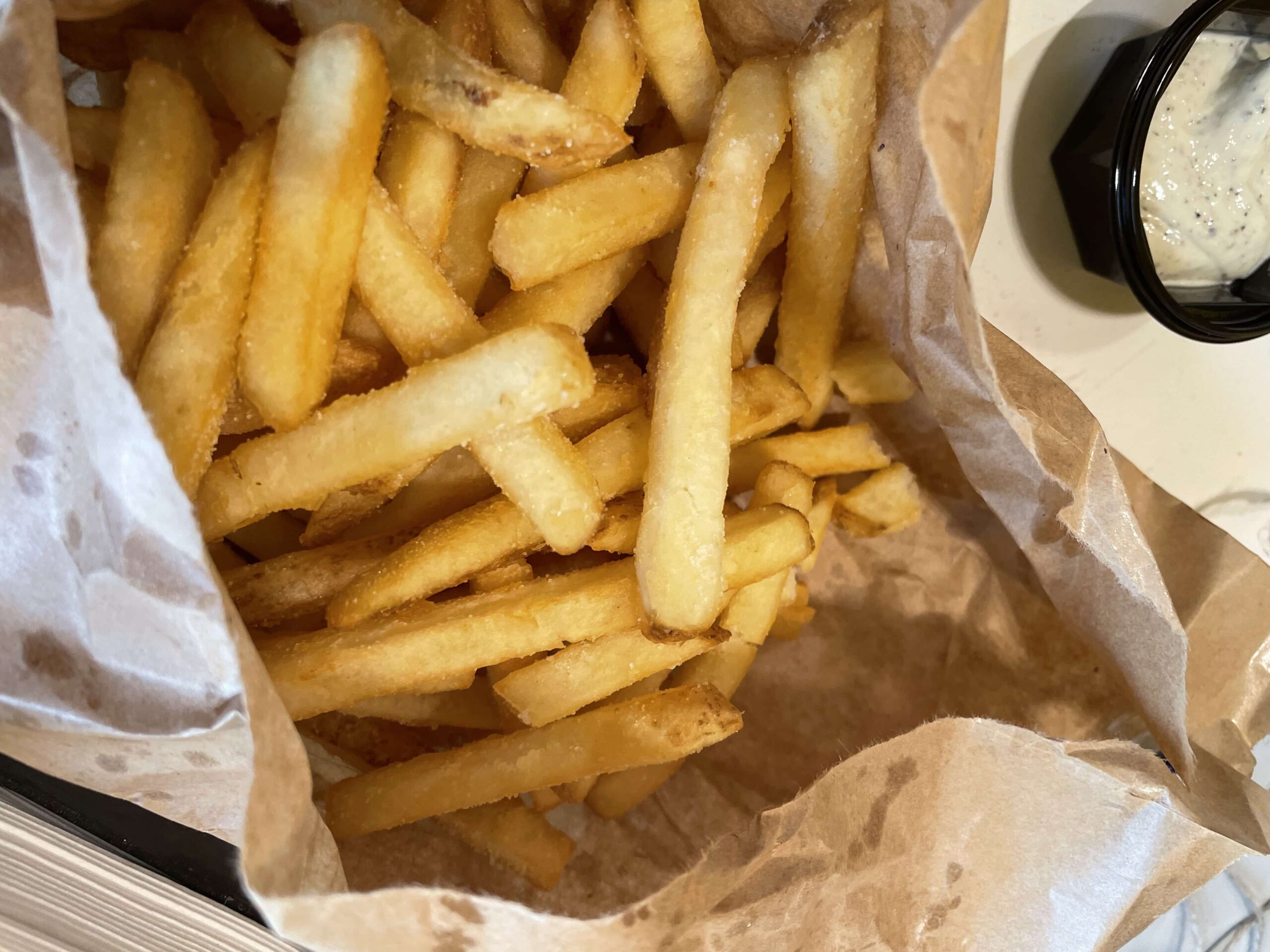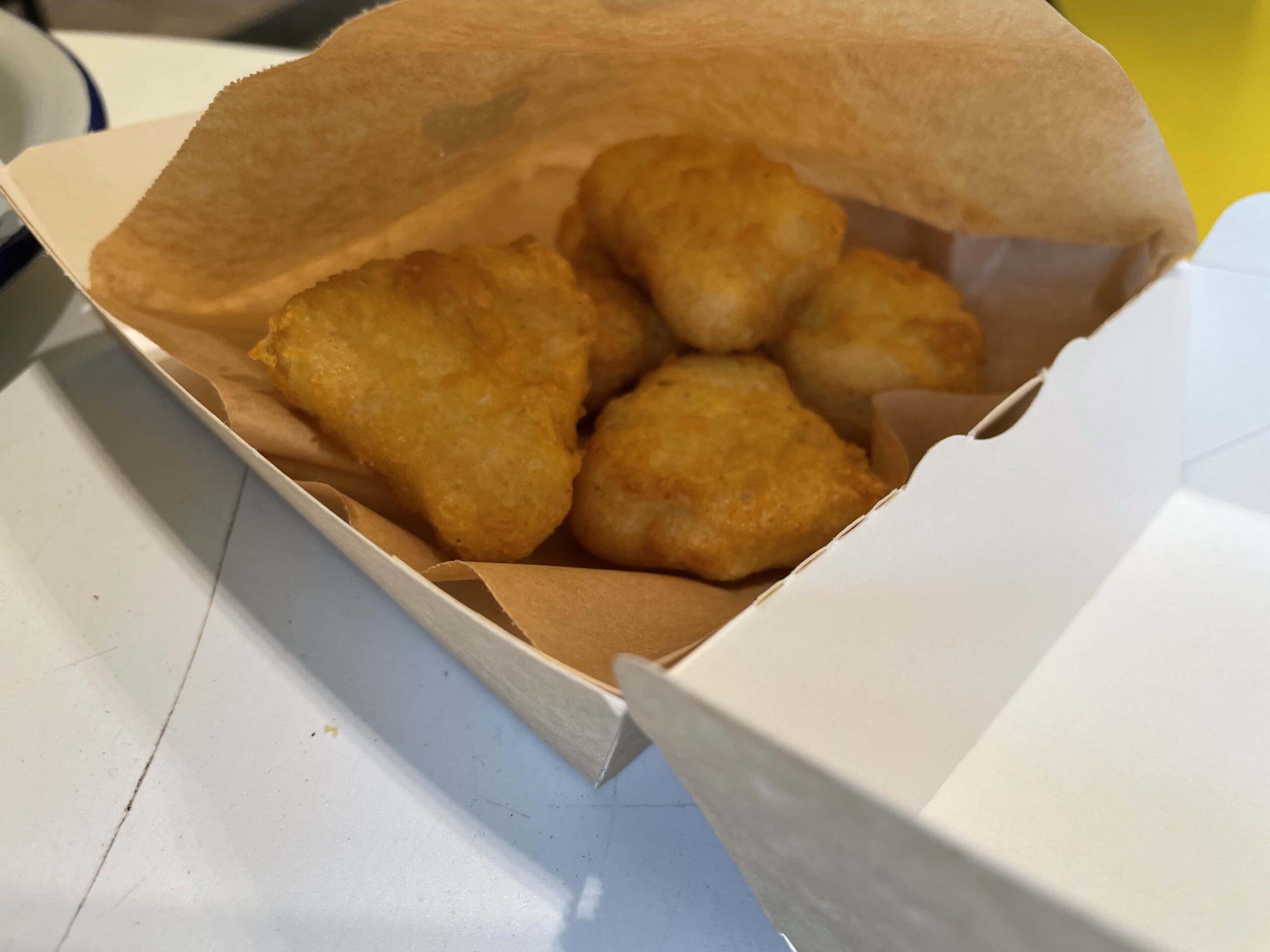 The food at Lola Fried Chicken
The best item we had was by far the chicken wrap, it was actually pretty decent. The lettuce to dressing ratio was nice and the crisp of the chicken was just nice. However, only nice. We both thought KFC's chicken wrap was just as good if not a bit better. Now, the nuggets were unfortunately some of the worst nuggets we had ever tried. We assumed it was homemade, it may even have been, but it definitely didn't taste like it. It was very disappointing and so was the burger. I cannot recommend the burger to anyone. The fries were fine, pretty standard fries and definitely nothing special.
All in all it is not a place we will return to, but it is also not a place I'd say run away from. We were hungry and curious, we both got full after eating it but to us it really wasn't worth the money. Especially when there's so many other places nearby that serves similar food. I think it's a shame really, because I really wanted this to be a great place. If you do want to try it I'd definitely recommend trying the wrap, that was nice enough.