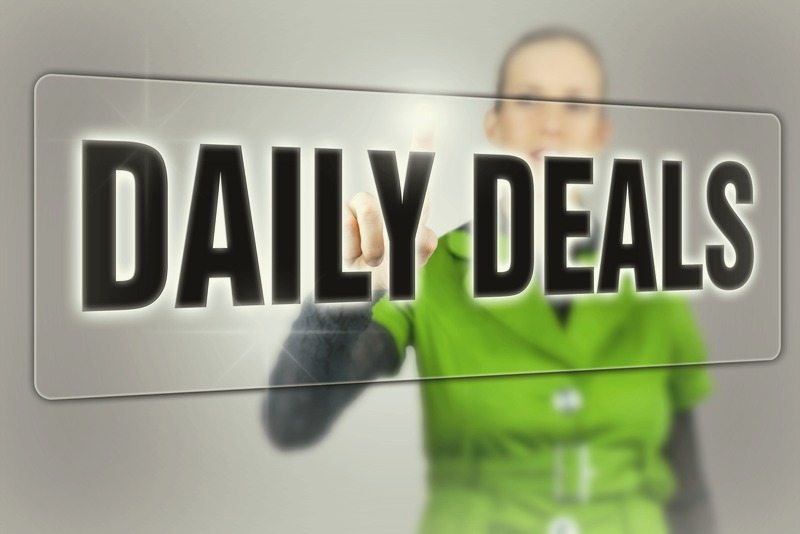 Godmorgen derude. Tænk at vi allerede er i midten af januar. Det betyder at de fleste butikker langsomt fjerner alle januar udsalgsskiltene og går tilbage til de 'normale' priser. Men derfor skal man ikke gå og tro at man slet ikke kan få en god pris andre steder. For hvem kan ikke lide en god handel? Jeg kan ihvertfald godt lide at finde gode tilbud og deals! Og det kan Dealhunter også.
På Dealhunter's hjemmeside kan du finde en masse rigtig gode og forskellige tilbud på produkter og oplevelser. Der er blandt andet deals på elektronik, tøj, sko, smykker, wellness og meget mere. Konceptet er at det skal være nemmere for os forbrugere at købe et produkt til den bedst mulige pris. For at dette kan være muligt bruger Dealhunter en form for mængde rabat, tilbudene bliver nemlig først aktiveret når der er et givent antal personer der køber det. Derfor kommer der også kun tilbud på deres hjemmeside som har minimum 50% besparelse – for så kan de virkelig betale sig. Man betaler selvfølgelig kun for det valgte produkt hvis det aktiveres.
Jeg synes det er et super smart koncept, og da de har så mange forskellige ting at vælge imellem er der noget for enhver smag. Det er helt klart også en fordel hvis man deler tilbuddet med en man kender eller eventuelt på de sociale medier, da man derved lettere kan opnå mængde rabatten.
Rigtig god onsdag derude! ??
---
English version
Good morning out there! Can you believe we're already in the middle of January? This means that most stores will be ending their January sales soon. But that doesn't mean there won't be any good offers left. And who doesn't like a good offer? I for one love a good deal, and so does Dealhunter.
At Dealhunter's website you'll find a ton of different offers. They've got everything from wellness, clothing, interior, travels and so much more. Dealhunter's concept is that it should be easier for the consumer to buy a product or experience for the best price possible.The offers you'll find at Dealhunter's website has as a minimum 50% saving! In order for this to be possible Dealhunter has created a form of volume discount. This means that the offers won't be activated until enough people have bought them. You will of course not be charged until the offer has been activated. 
I think it's a super smart concept, and as they have such a various selection of products there's definitely something for everybody.