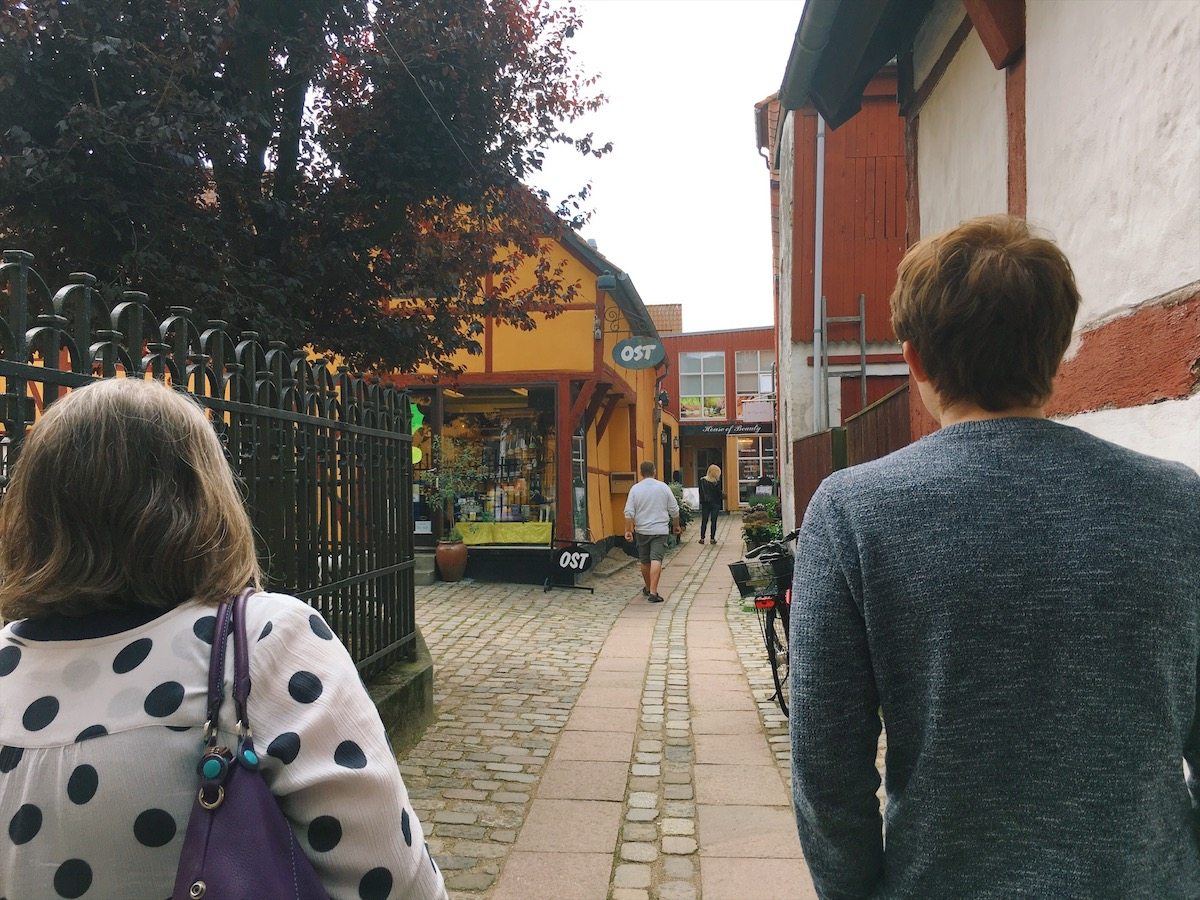 Last Friday (and yesterday) Matt and I went to my mom's place to visit her. As soon as Matt got off work we locked up, and got out the door and headed to the train station. We live really close to a large station (and we don't even have noise or anything where we live) which is really nifty as it only takes ten minutes to walk there. To get to my mom's place we have to take three trains or two trains + a bus. It's really simply to be honest, as everything is right next to each other – it just takes a little time is all. This is honestly the main reason I'd like to have a car! Visiting family would be much easier. All in do time…
The journey there was very cozy. We just talked and I sort of gave Matt a mini tour as I was explaining where we were and what this and that was (Matt moved to Denmark 1 month ago in case you didn't know). We arrived at Roskilde station where our last transfer was; a local train. I quite like these local train rides in the country side, because you get to see so much beautiful nature.
Mom had prepared a delicious dinner (steak!) and dessert, which we tucked into almost straight after arriving. Then we just hung out and watched a movie. We watched 'Now You See Me' – such a good movie! The morning after my mom drove me to my friend's Maiken's house (she just moved from the city to the country side!). I had arranged to do a test run on her wedding makeup, as I am the one doing her makeup on her big day. Afterwards we drove to one of my favorite locations not too far from Køge. We had a little walk and then sat on a bench and ate a yummy ice-cream. Incedentally there was also a small market where my mom found a few things. After that we drove to Køge and had a short walk around the town.
Around 2pm Matt and I set course for the airport. My good friend Peter was returning from his adventure in the states (he's been gone almost six months!!) and I wanted to greet him with a 'welcome back' ♥ Following his arrival Matt and I took the metro to Kongens Nytorv, which is a metro station at the very center of Copenhagen. Matt wanted to have a look in Magasin for some new clothes. For dinner we ended up at Max's Burger at Gammel Torv Ny Torv. So many calories – so delicious! 😀 Then Matt and I headed home where we chilled with some Hearthstone (game) and I watched Rain Main on TV. Twas' a nice couple of days!
---
FRIDAY & SATURDAY
---