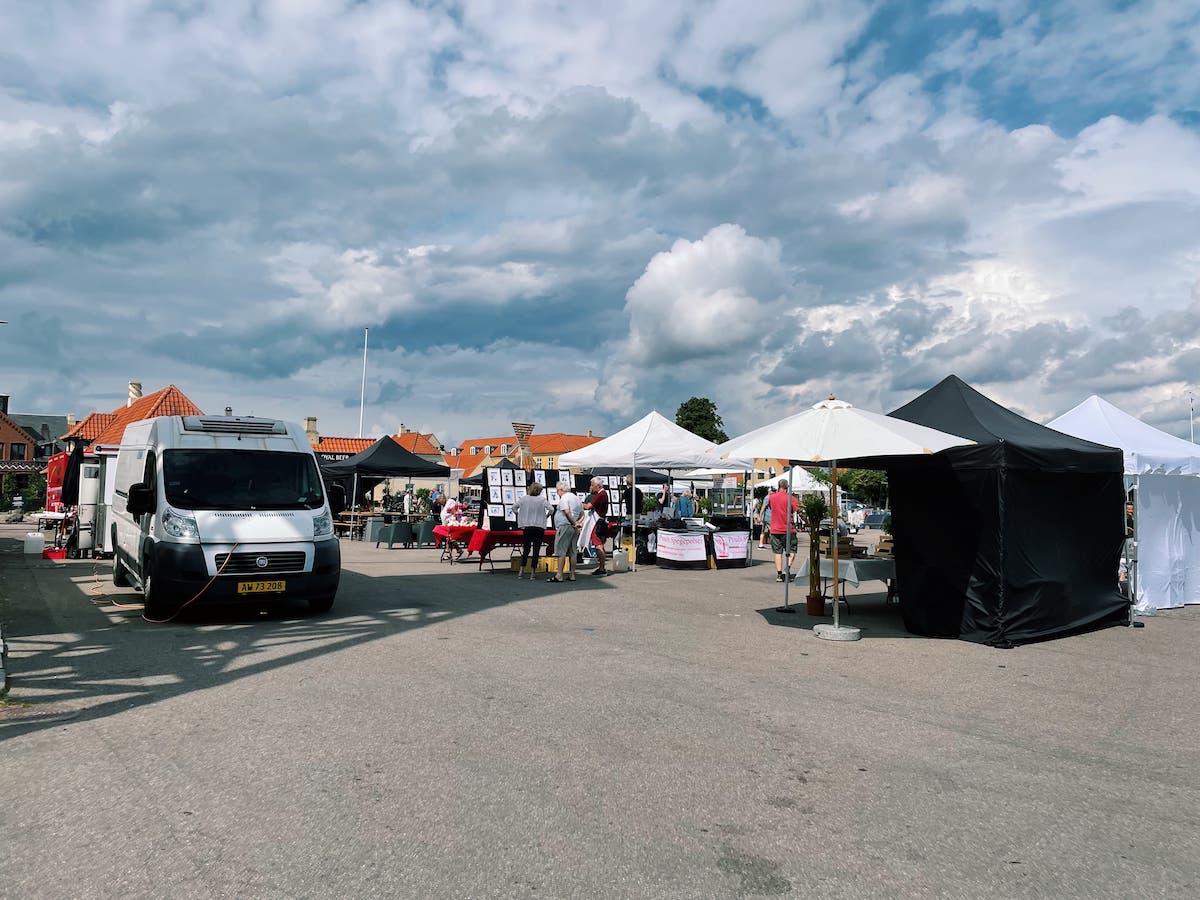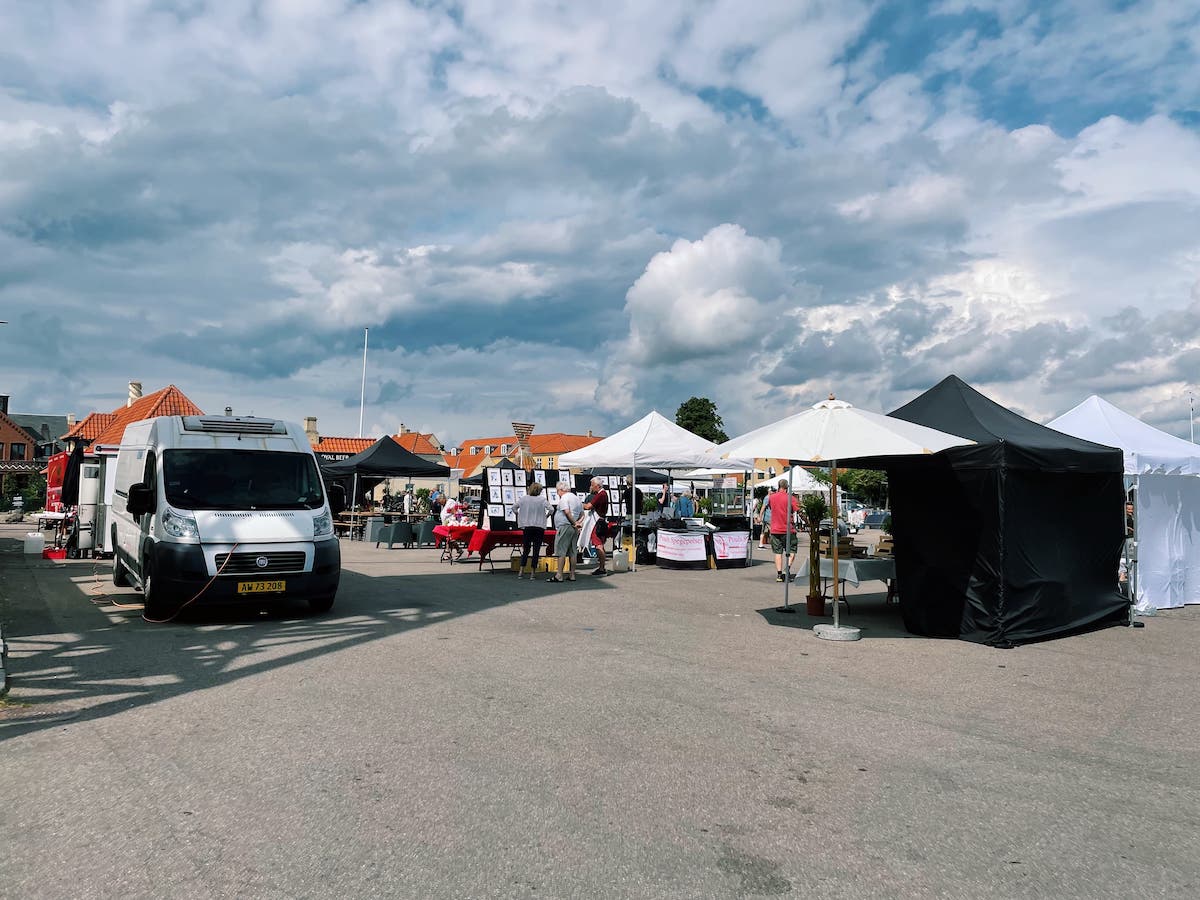 There are many different markets in the Copenhagen area to visit, but in the summer it is particularly cozy to visit the harbour markets. One of these harbour markets are in the small town Dragør, which is on the island 'Amager' in Copenhagen. It's near the big bridge that leads to Sweden and close to the airport, so if you've ever arrived to Denmark that way you may have actually seen it from above or from the bridge.
There's just something about Dragør that I love. It's such a gem of a town and it is pretty close to Copenhagen city. However, it is not the easiest to get there with public transportation. The way I've gotten there with public transportation is by bus 2A or by metro to Amagerbro St. where I have then changed to Bus 250S – the latter goes straight there. So once you are on bus 250S it's simple. I know some people have rented bikes and just biked there too, but it is quite far on bike so make sure you're in shape 😄
Today my friend Honey and I went there by car (cause I have a car now yay) and that is truthfully the absolute easiest way to get there. There's a huge parking lot at the harbour and also in the area just next to the small main street of Dragør. But be sure to arrive early if it is on a hot summers day at the weekend, because it gets pretty busy fast!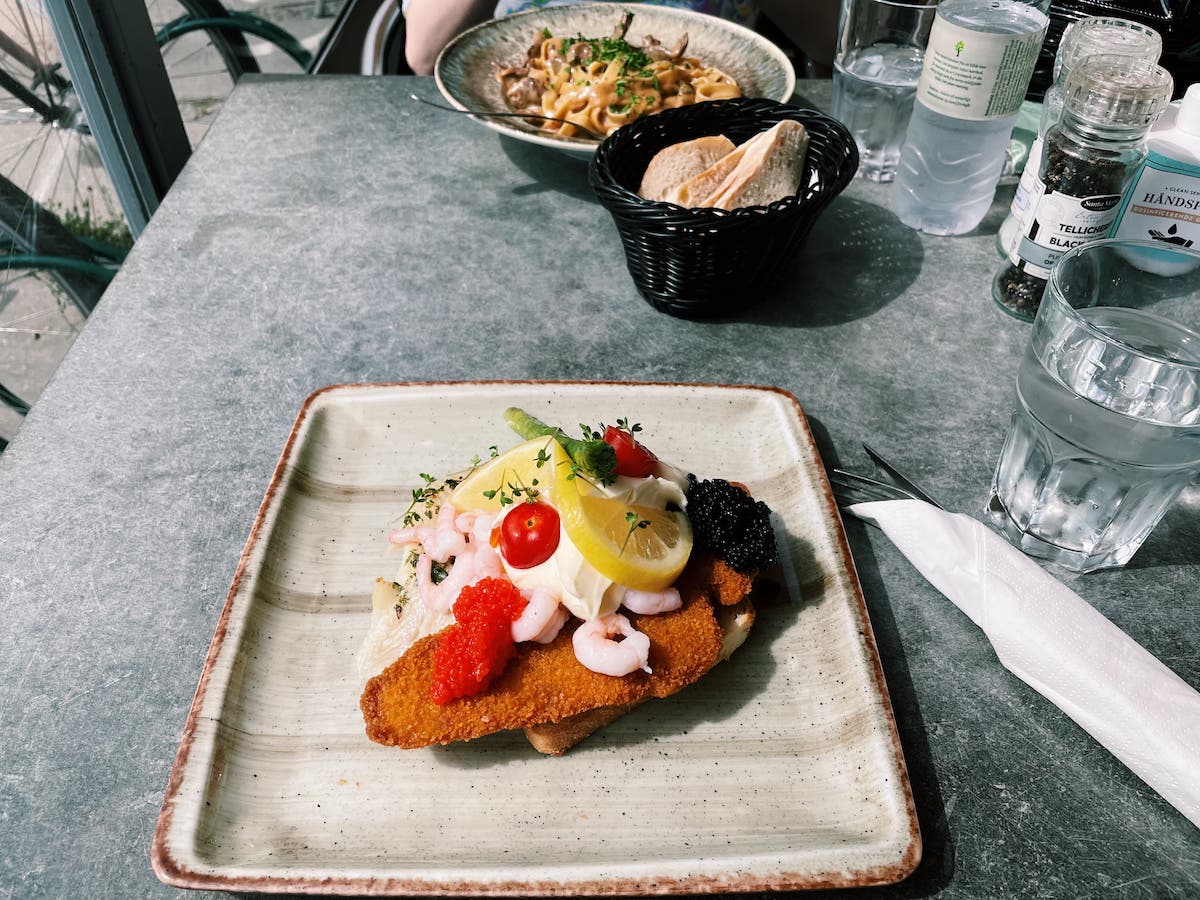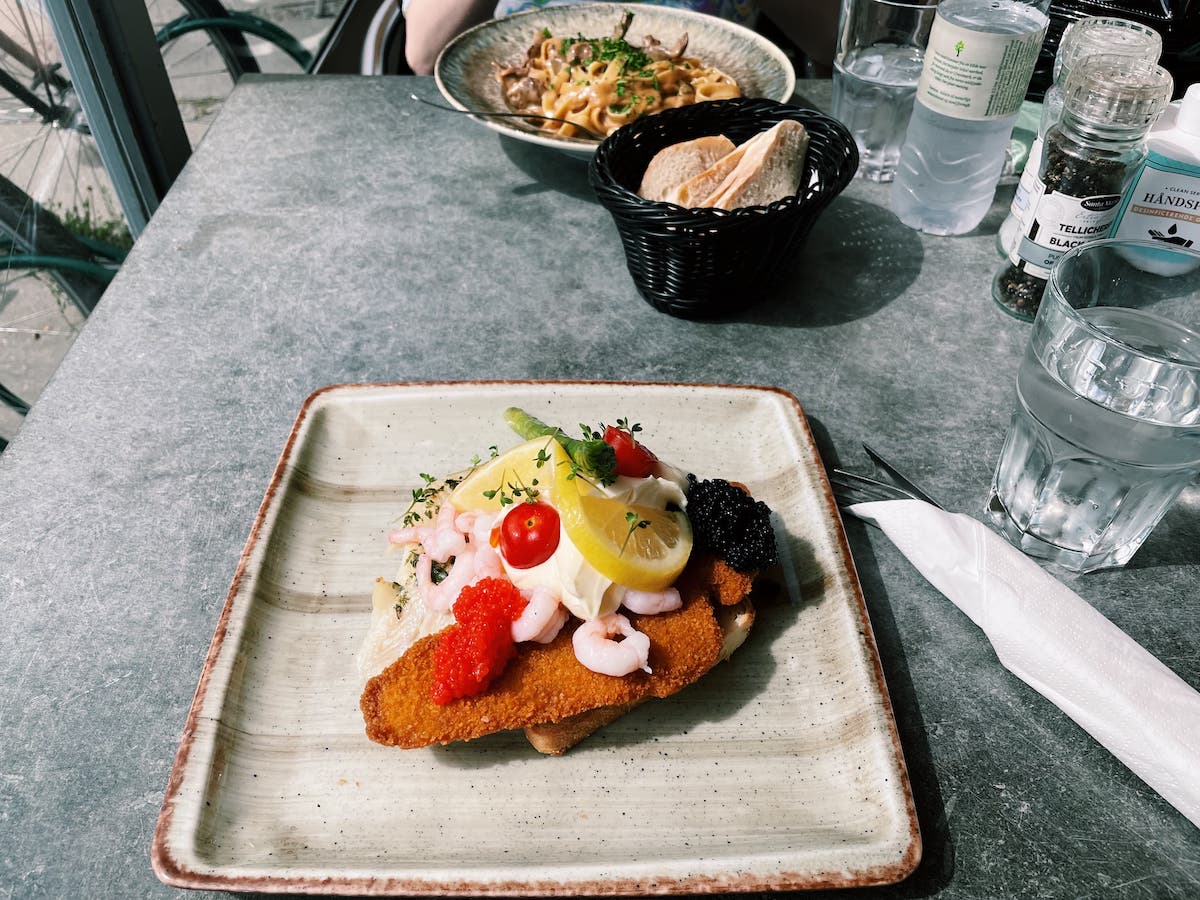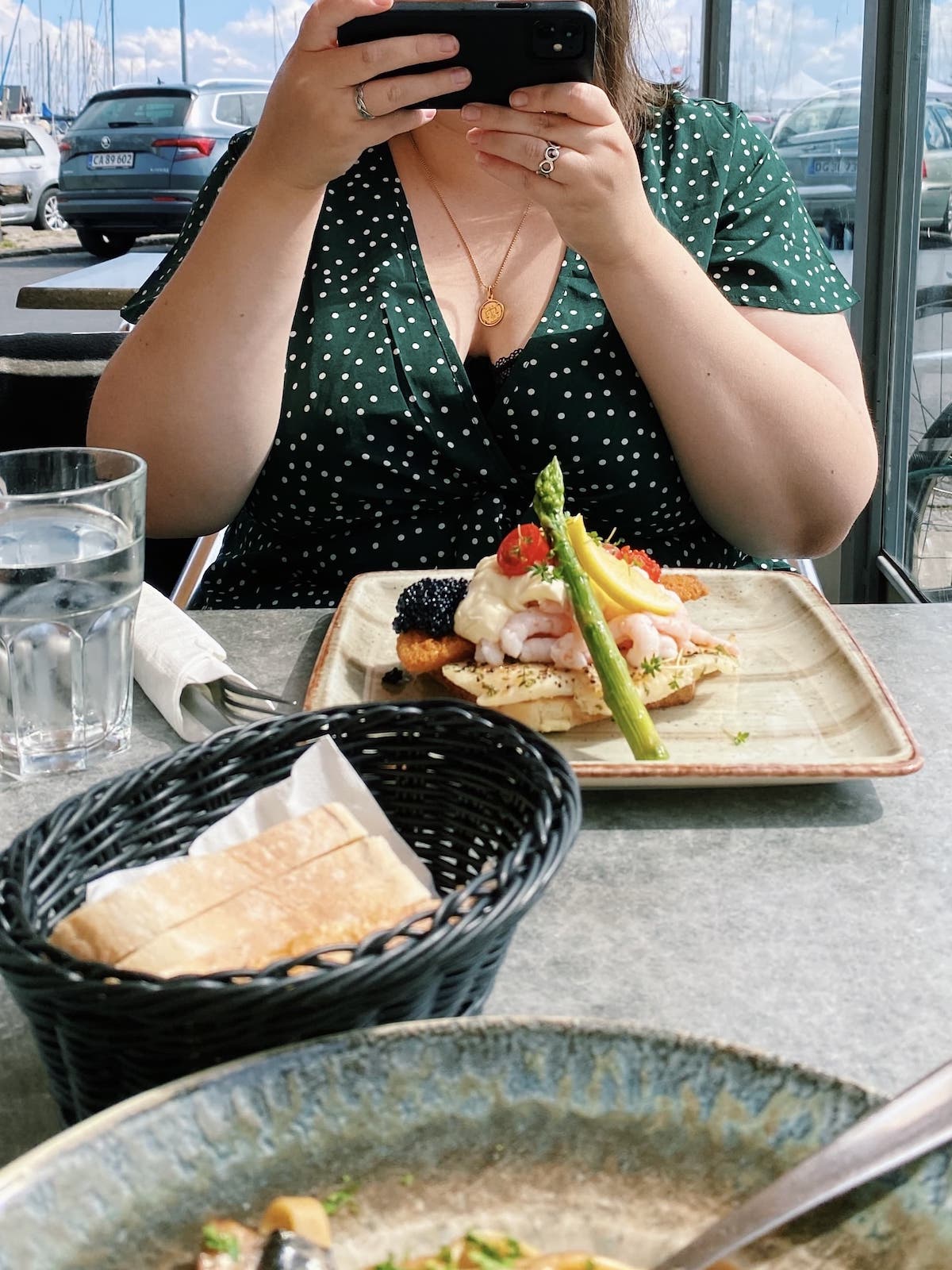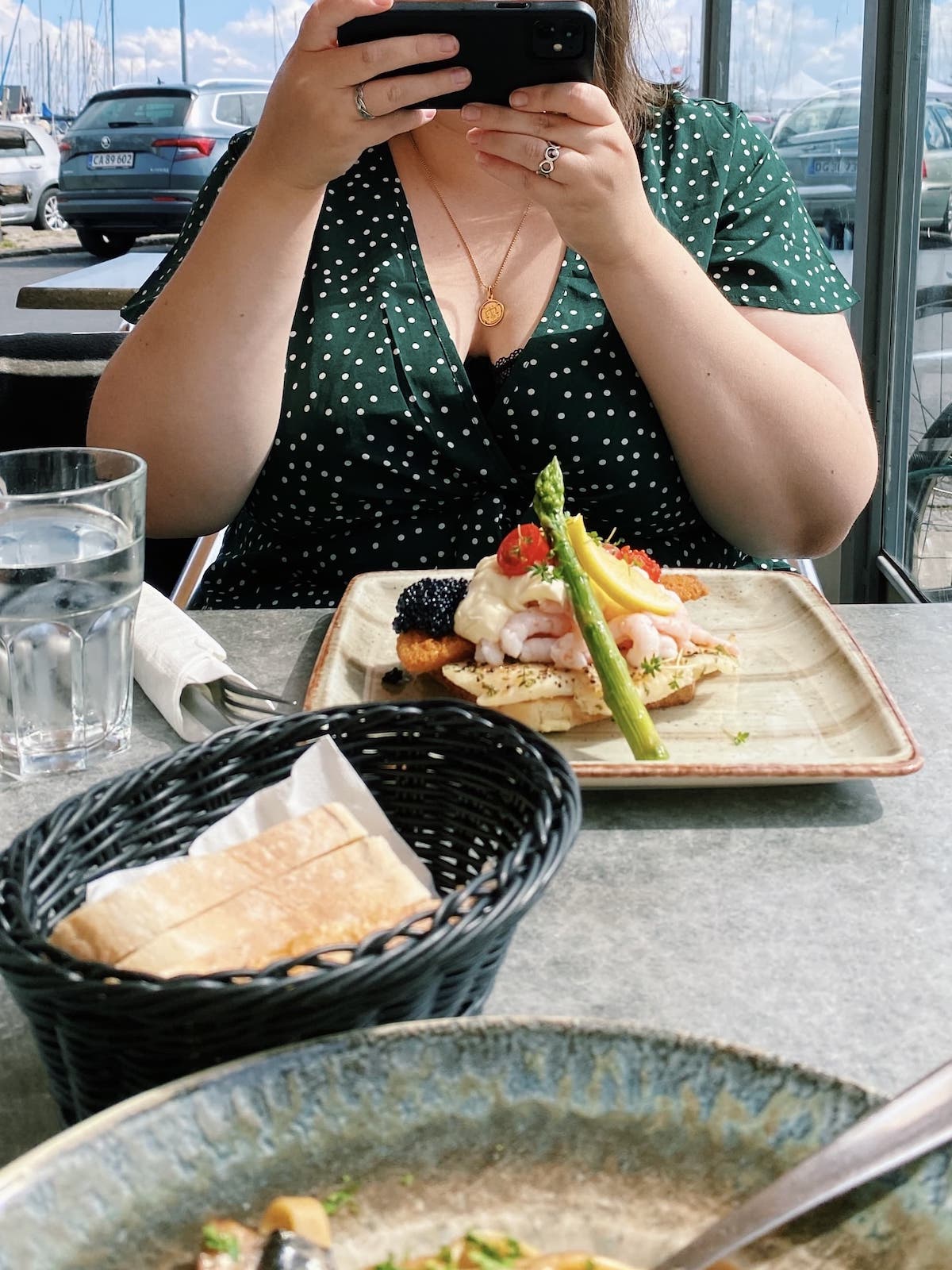 ---
Lunch @ Café Blink
I had a danish open sandwich called 'Stjerneskud' or shooting star. It's basically a fried fish. Usually they use plaice I believe, then it is topped with shrimp, mayo, roe, and other bits. There are various ways to do a 'Stjerneskud' and one of the best I've ever had was in Jylland near the west coast a few years ago. Honey had some mushroom Pasta I believe.
---
At the harbour in Dragør there is about 4-5 restaurant and cafés. But the town of Dragør is almost right next to the harbour and there you can find a few more. My personal favorite to go to for lunch is one called Café Espersen (their salmon salad is awesome!). However, today Honey and I decided to try a place called 'Café Blink'.
Café blink is on the corner at the start of the main street of Dragør town with a view of the sea (and a small parking lot lol). We sat outside in the nice weather, however they also have indoor seating. Their menu is pretty standard to a Danish café. There really wasn't anything special about the menu or the food. The food tasted good, but if there is one thing I would change it is how they prepared the fish for the dish I had 'Stjerneskud'. They had definitely deep fried it, whereas pan fried is always much better, however it is of course slower to cook the fish that way and probably more expensive.
I'm not sure I'd return to Café Blink, at least I wouldn't choose it if it was up to me, but I wouldn't mind eating there. I would however much rather go to Café Espersen or try one of the other Cafés in the area. Truth be told I have actually tried one other 'Dragør Sejlklub', but we only had a slice of cake and some drinks so I can't really say anything about the food there. I'd like to try it tho'!
---
There's always room for ice-cream
---
After our lunch we had a little walk around the town and then we looked for a place to have an ice-cream. In Dragør there are like 4-5 ice-cream stores that all offer slightly different selections. In this little shop you can see below there was a guy sat just as you entered the door to the left, who was making his own waffles/cones. It smelled absolutely divine!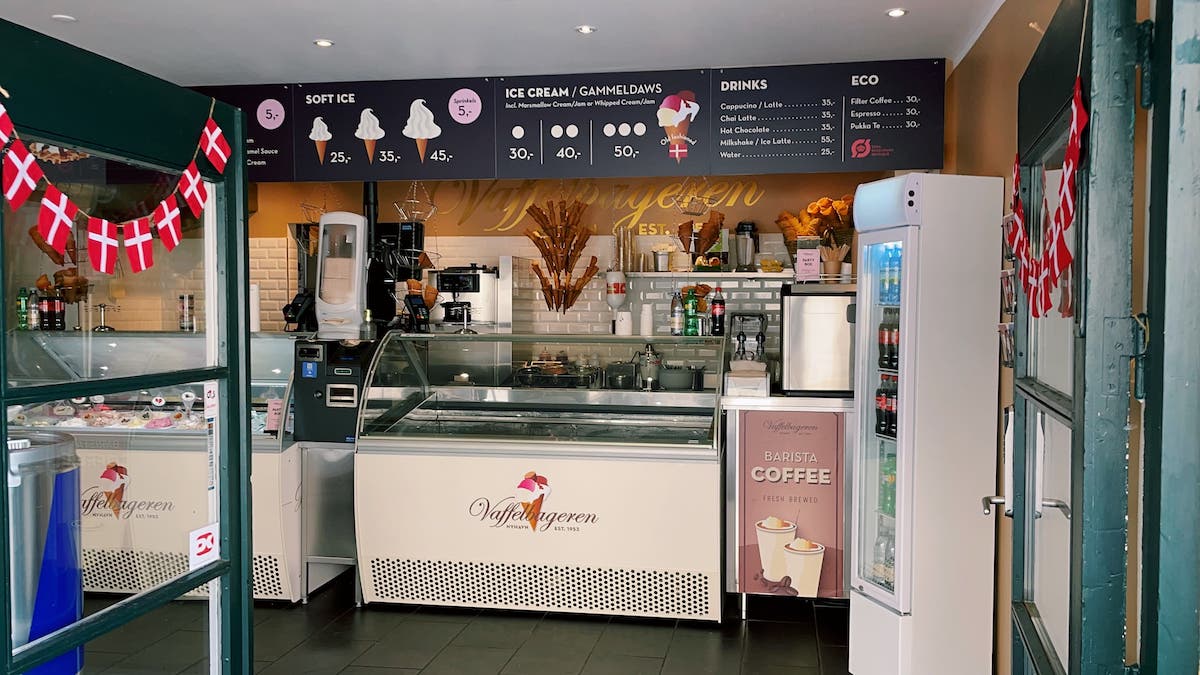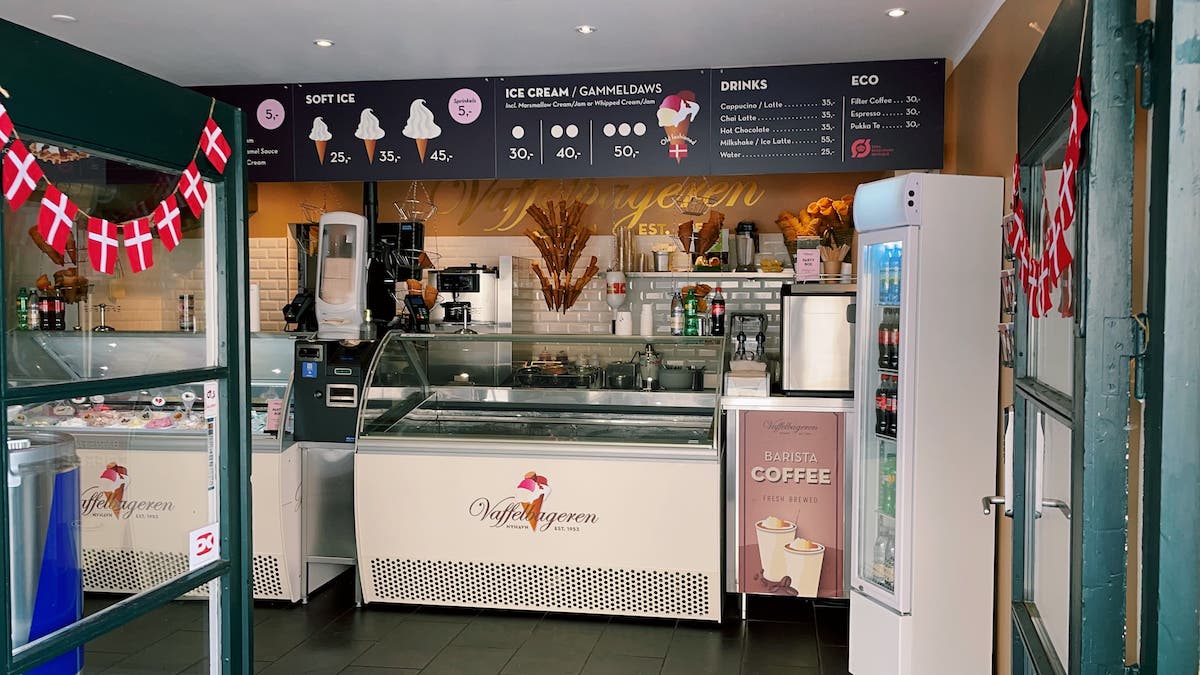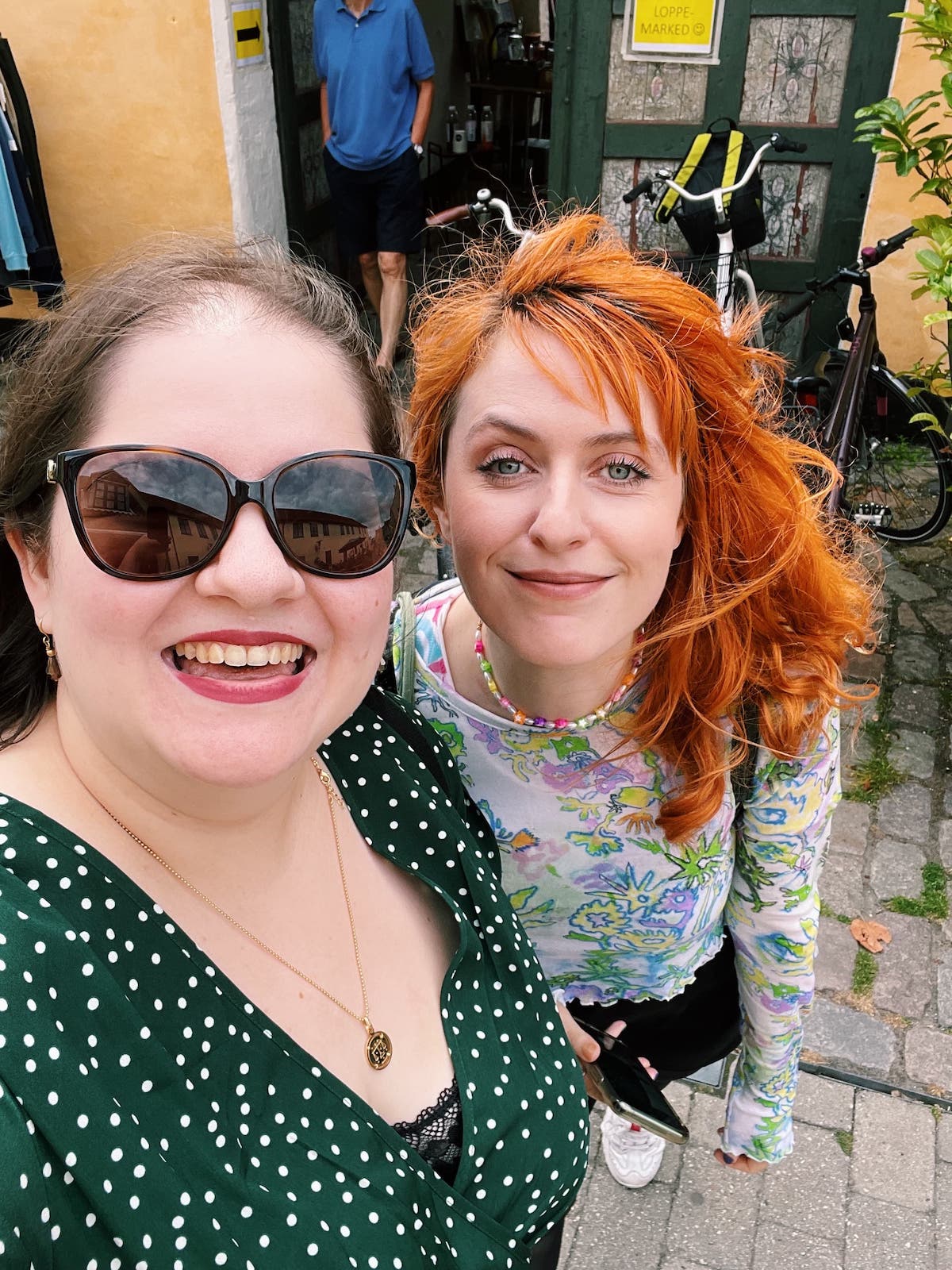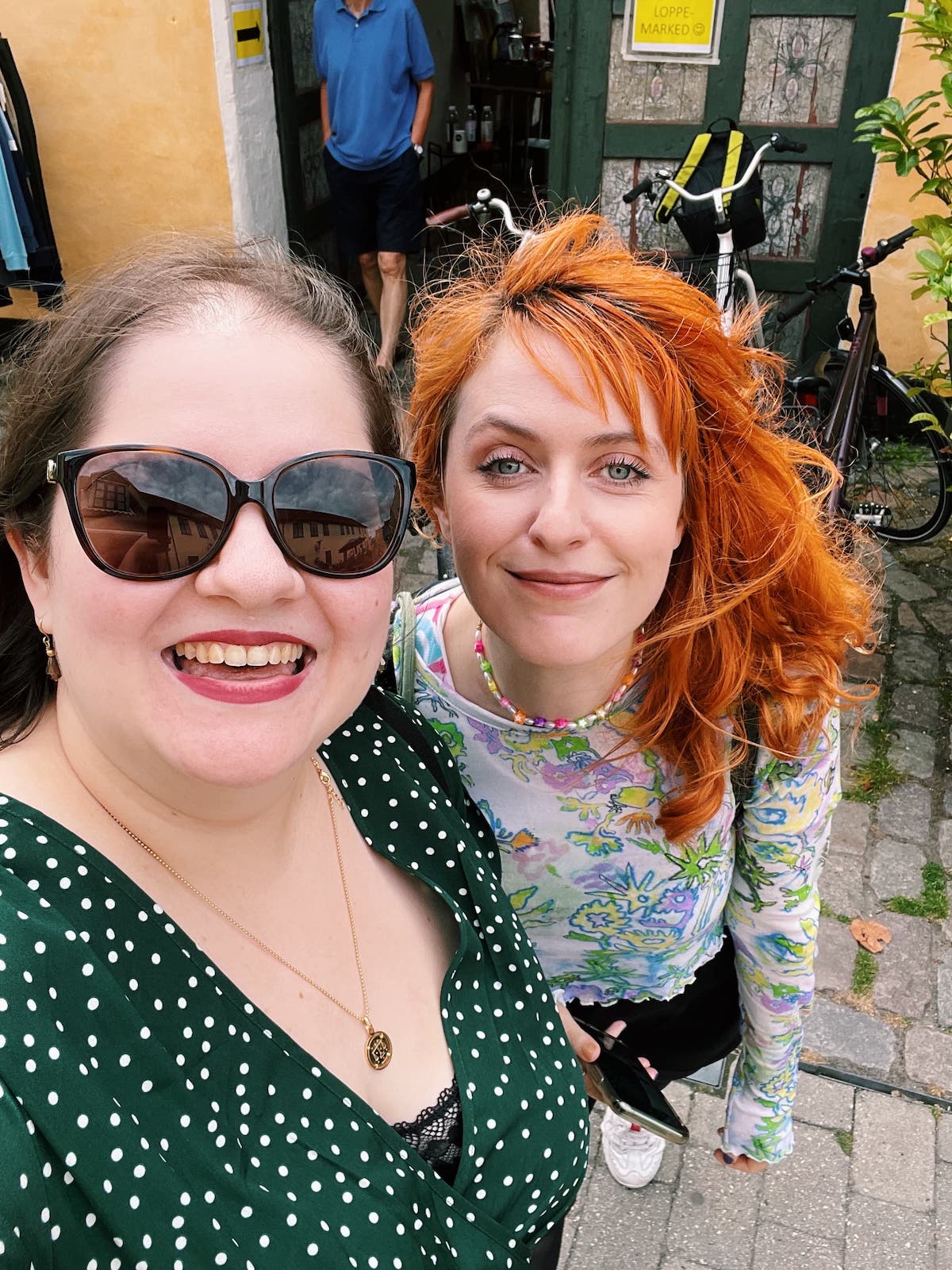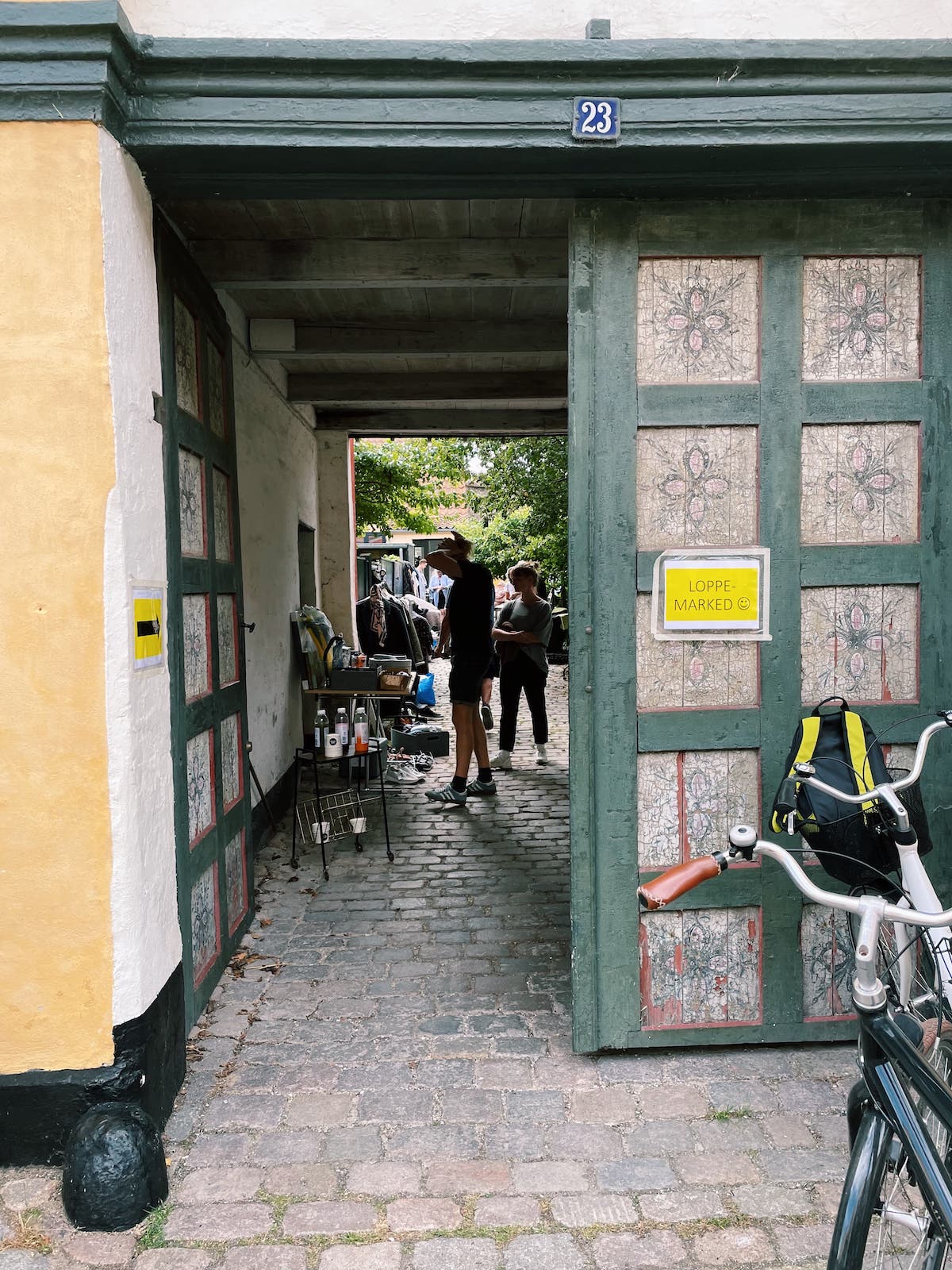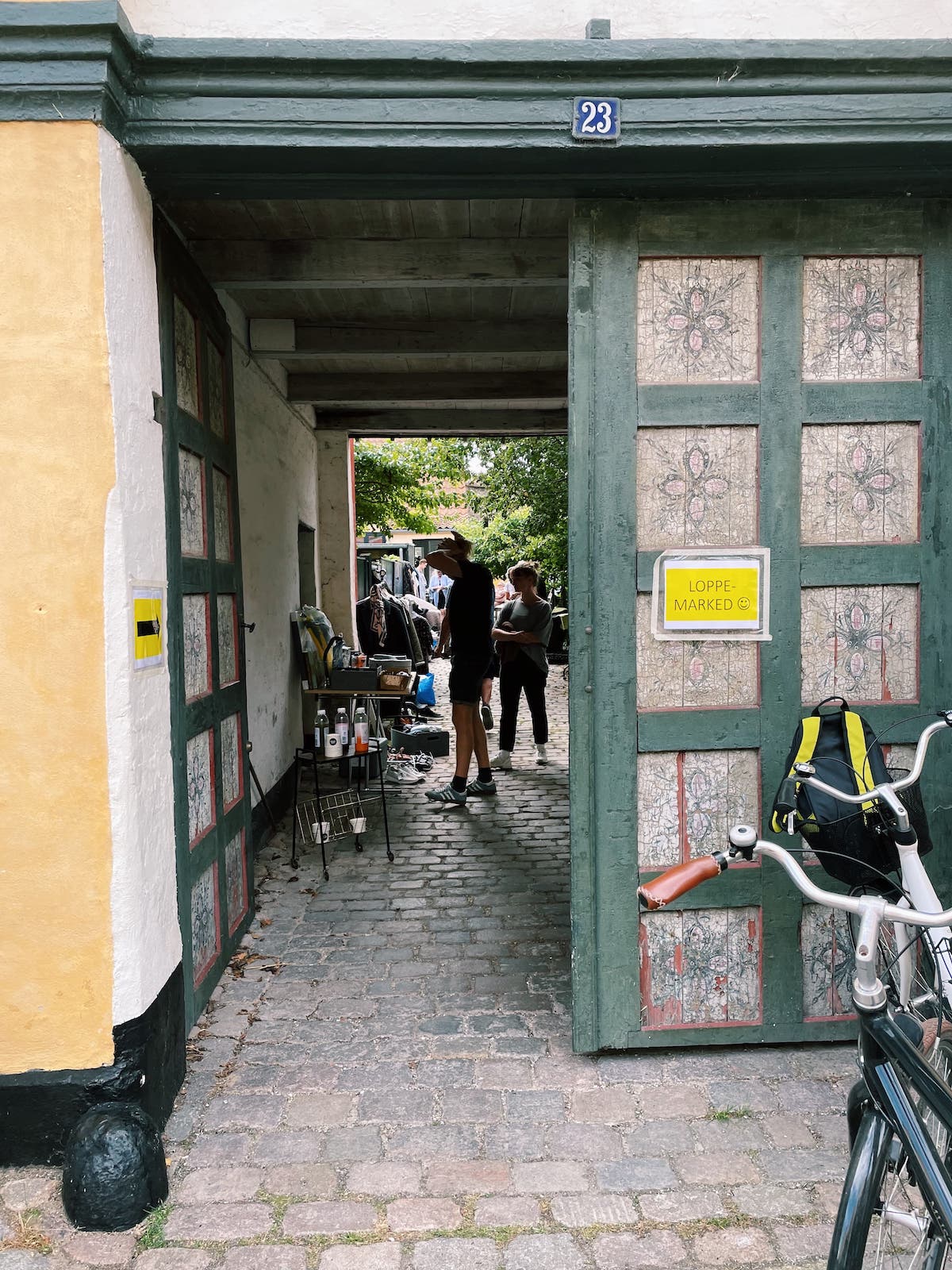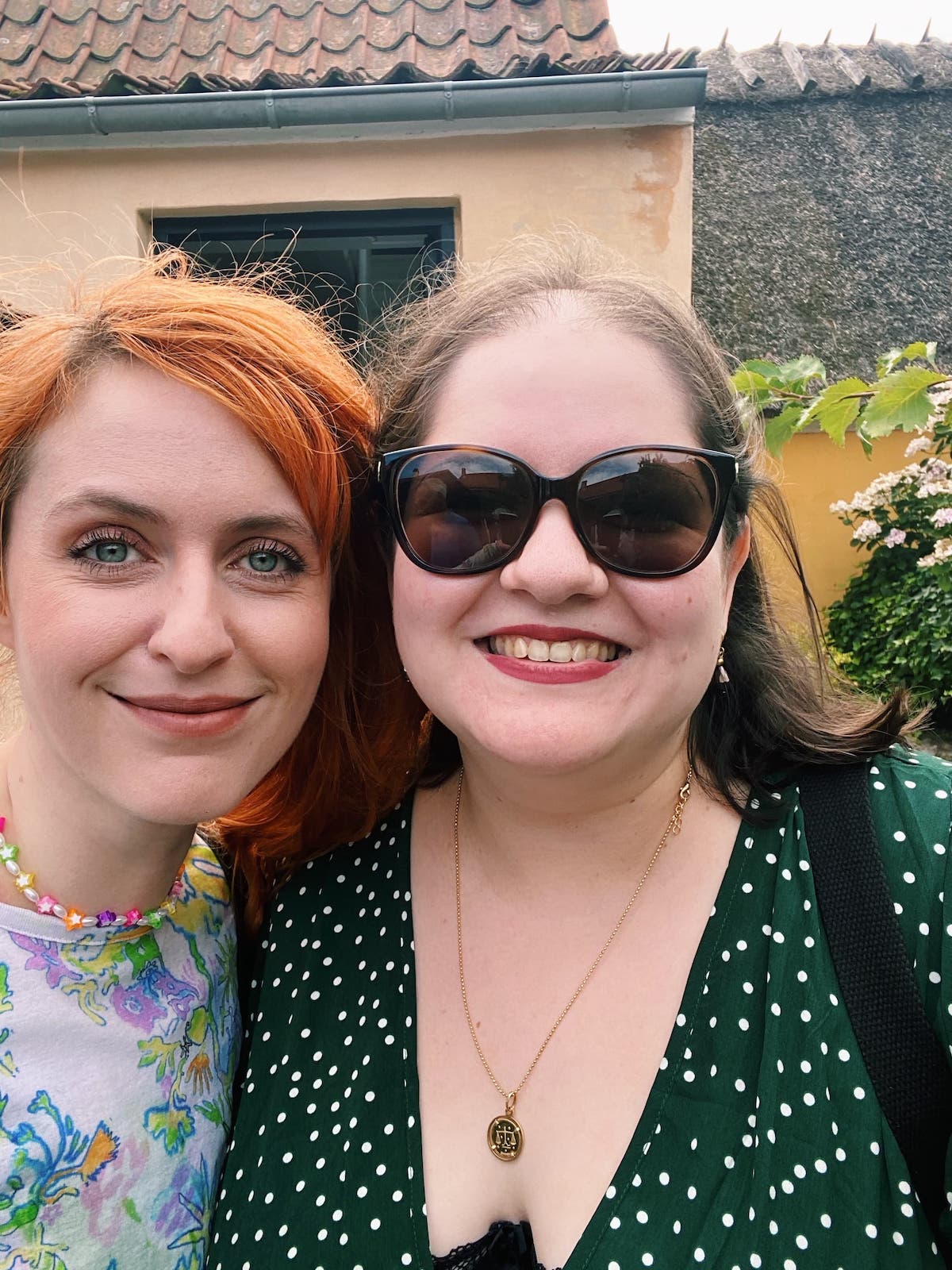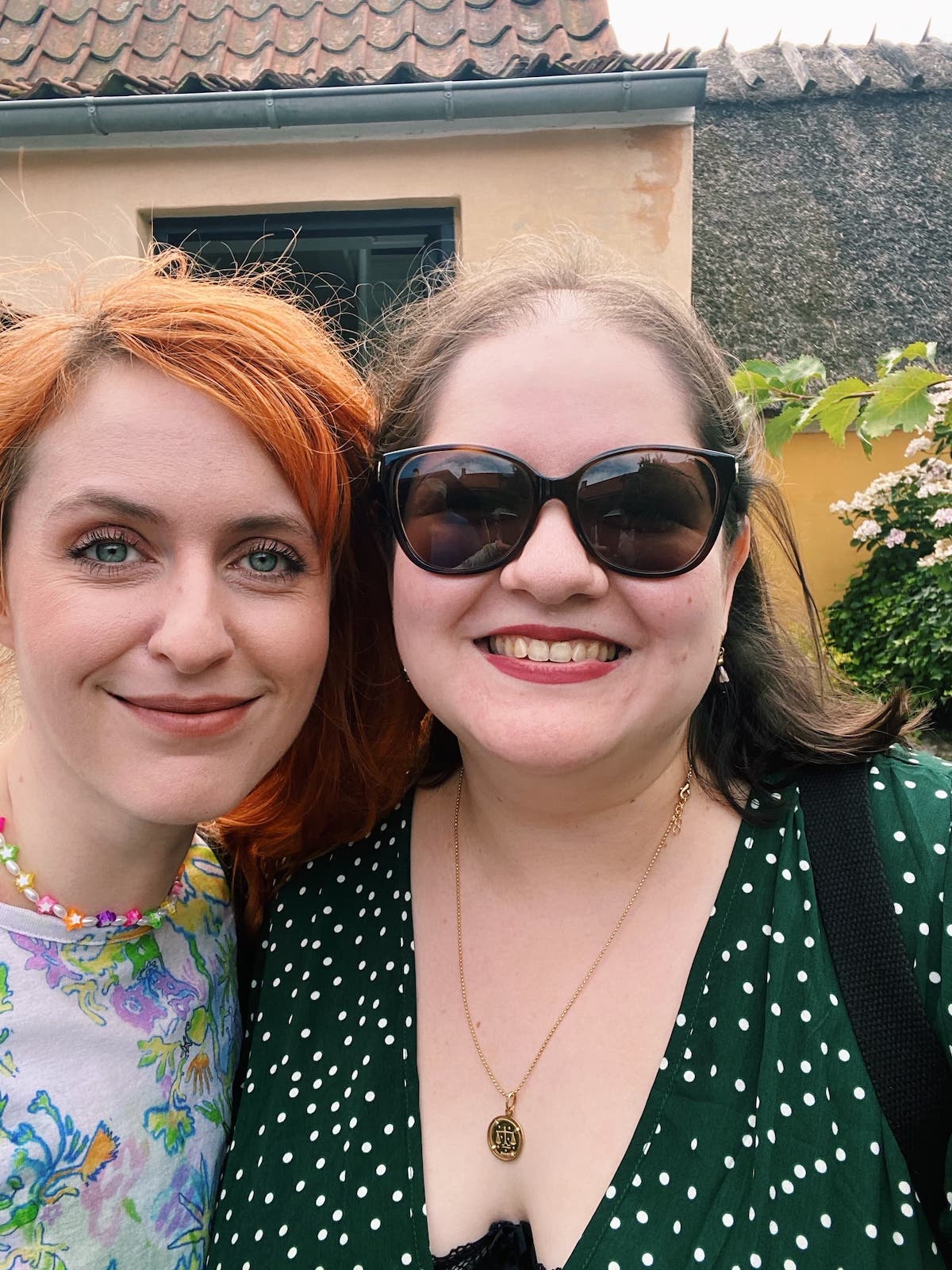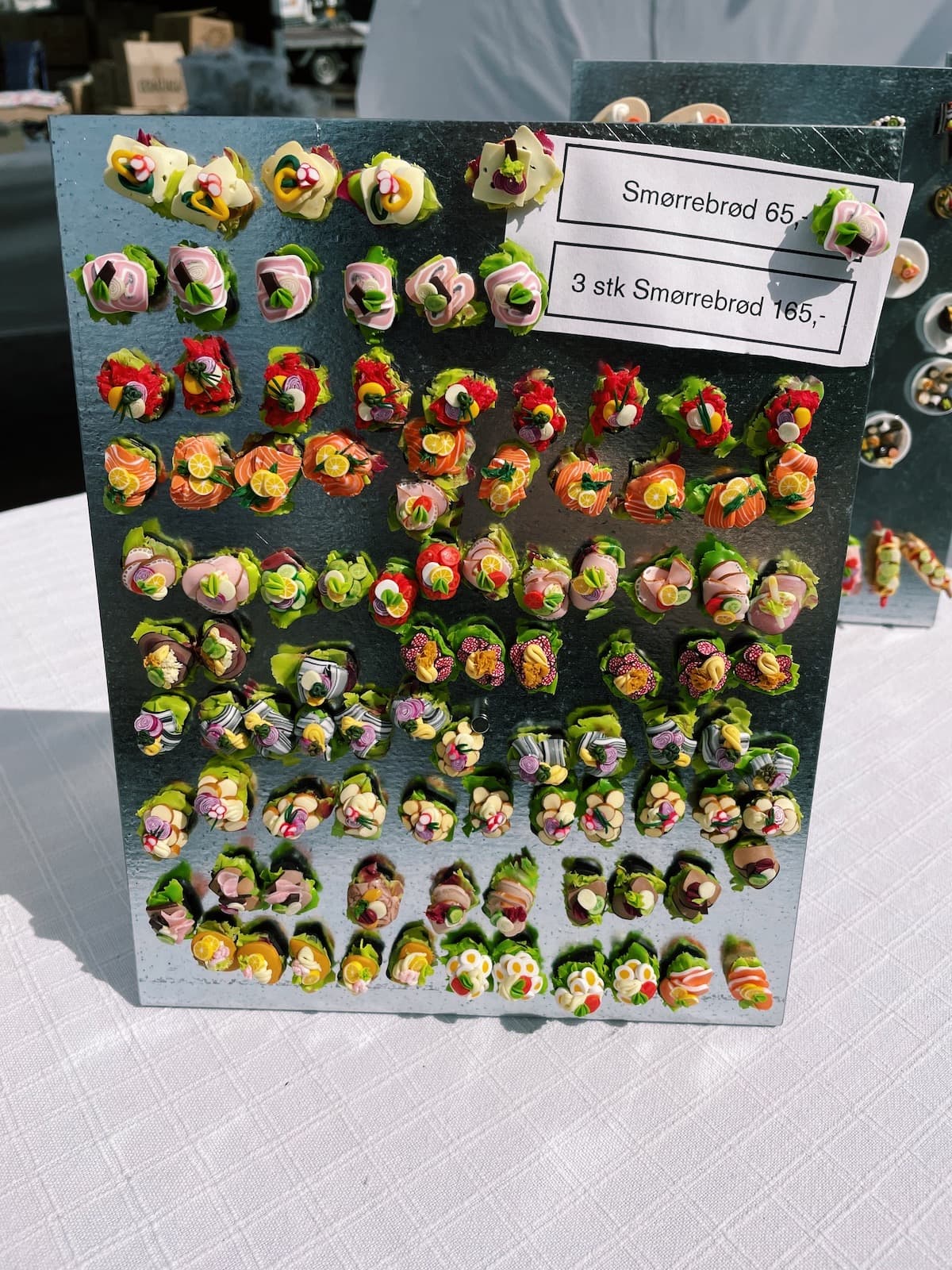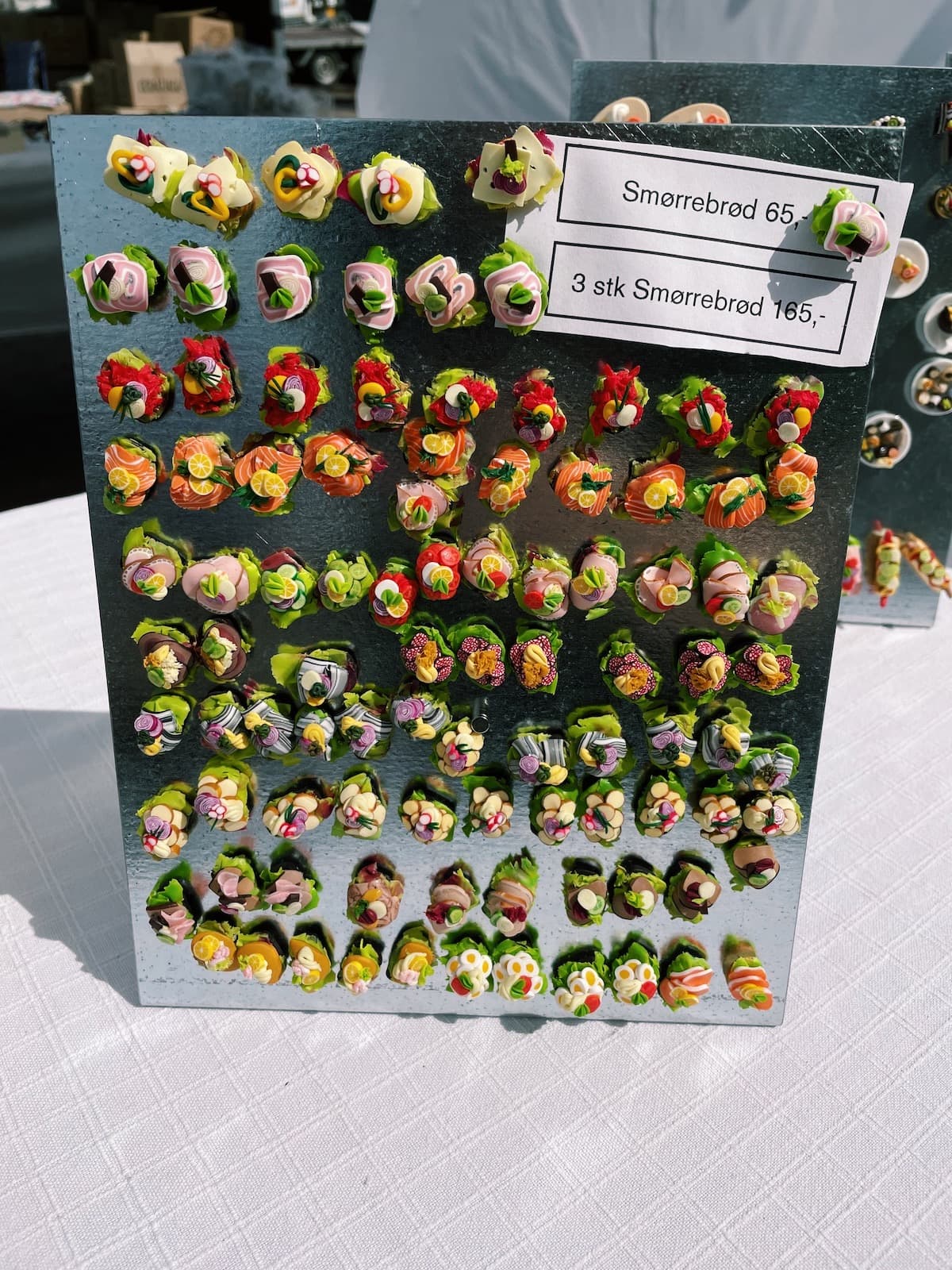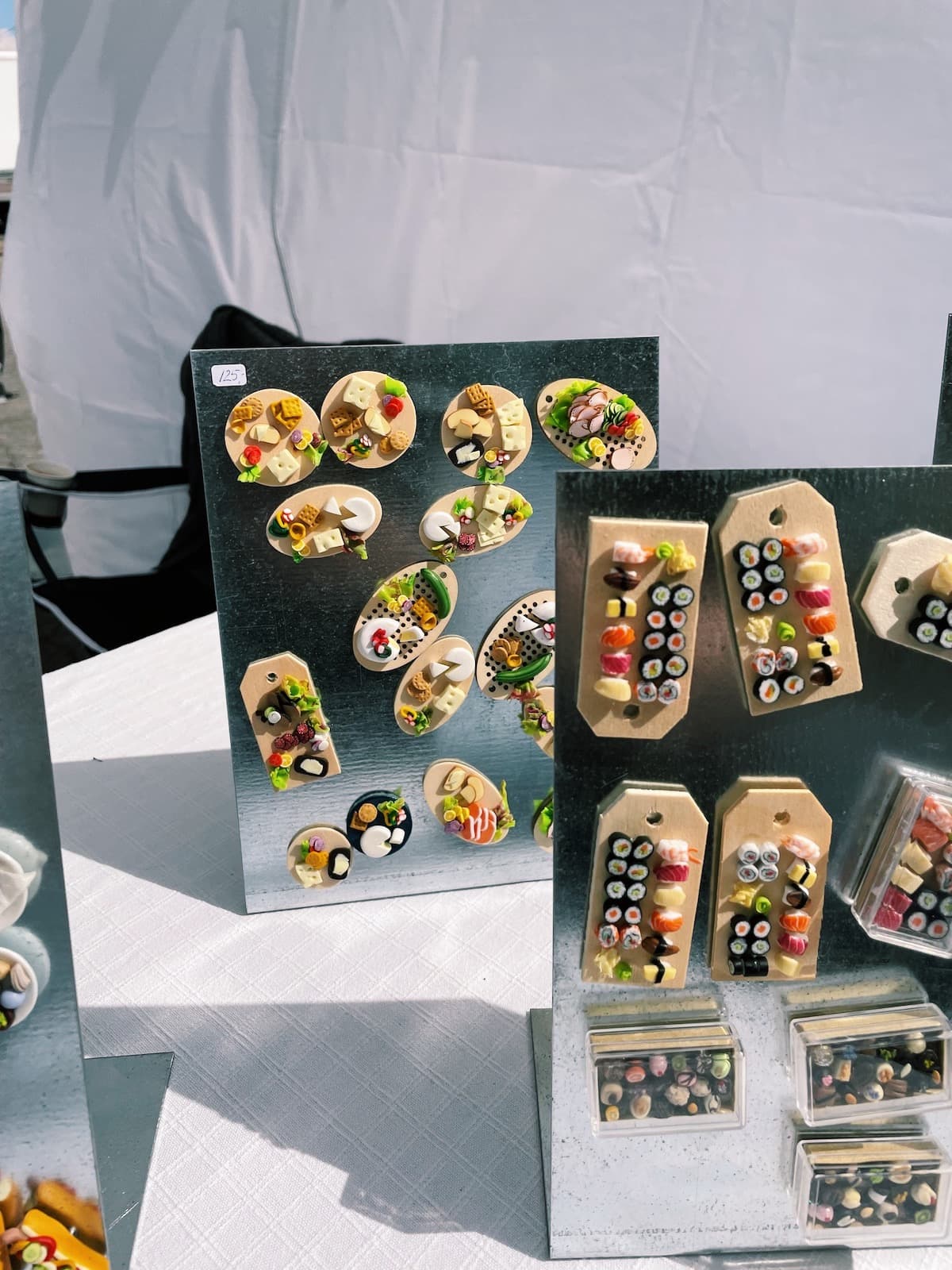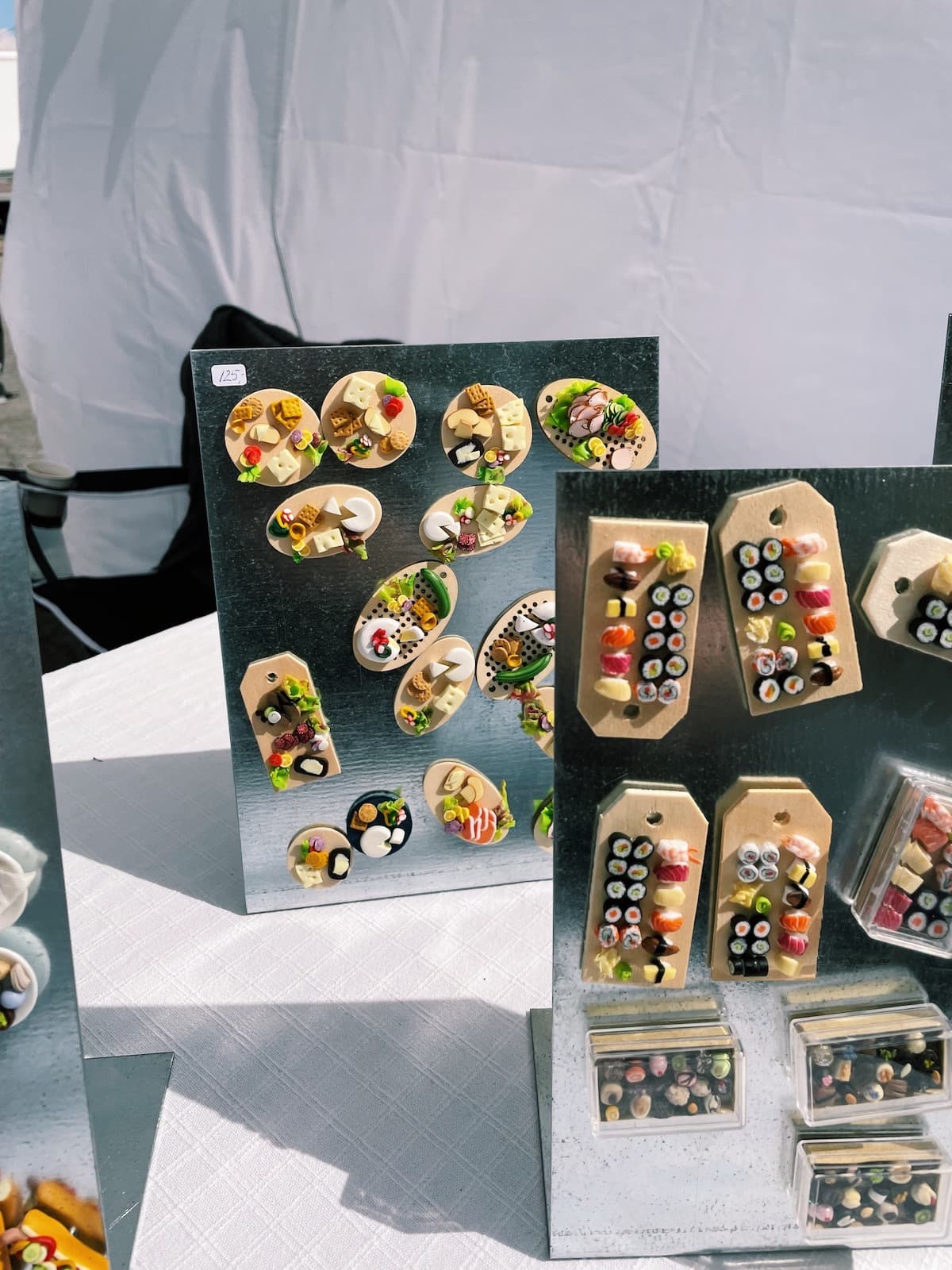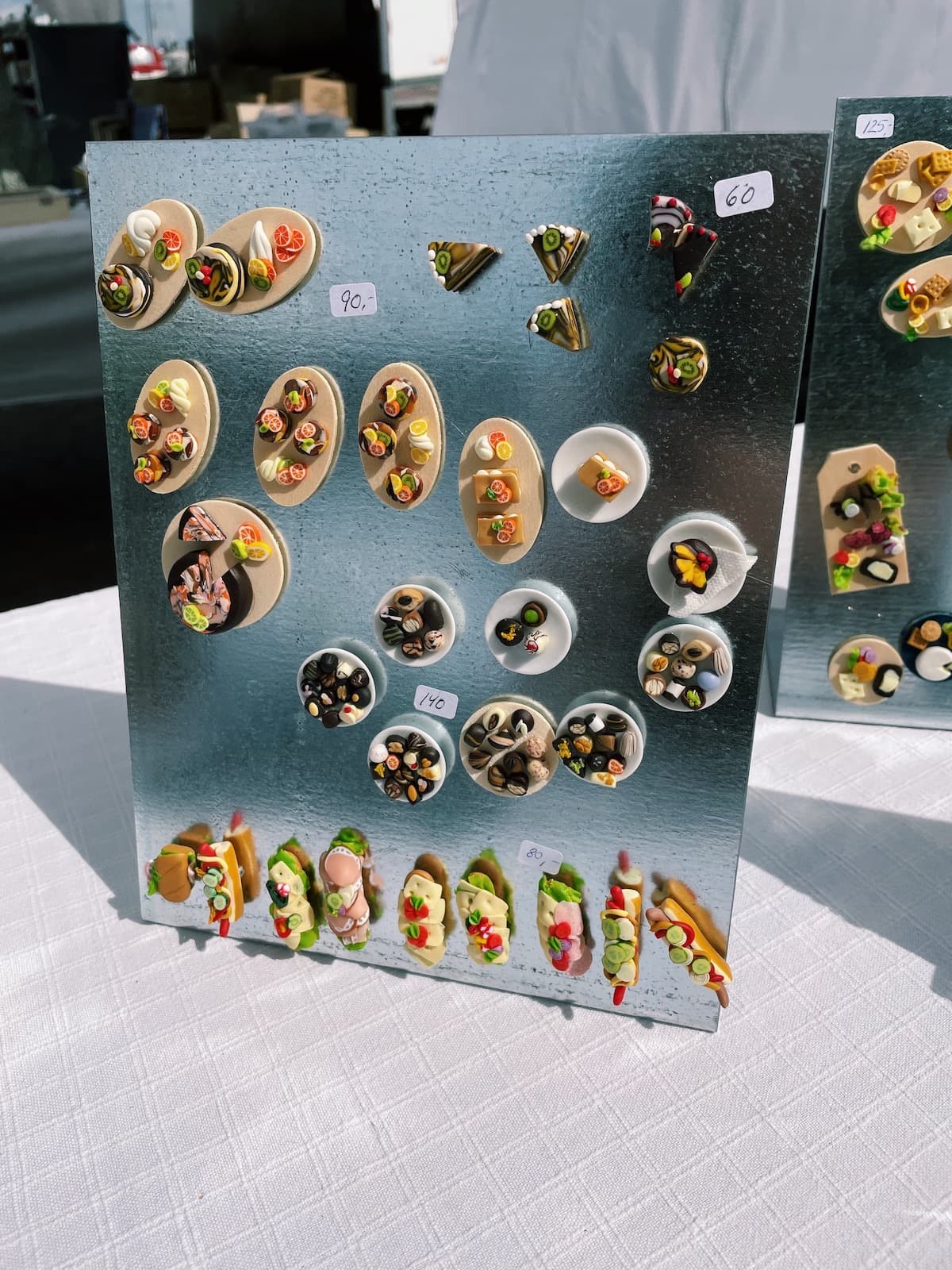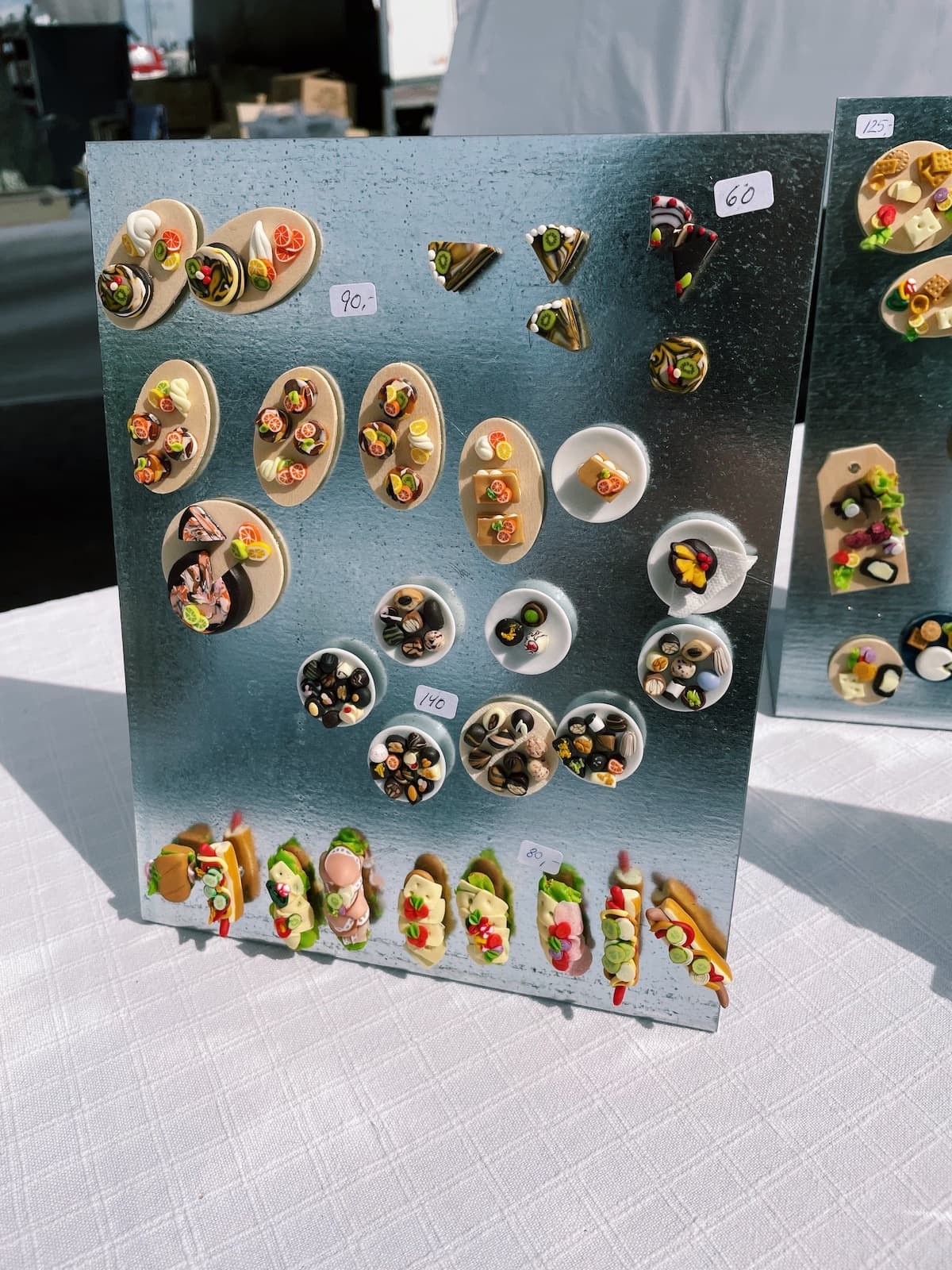 Cute Smørrebrød magnets
There weren't actually that many stalls at the market, but perhaps August is a bit too late for a big summer's market. Maybe it would be bigger in July? Anyway, I spotted the a stall where this woman makes her own little cute Smørrebrød magnets, or 'Open sandwich' magnets as they would be called in English. I wanted to buy a few but they were a bit pricey for a magnet, although I understand that she charges a fair bit as she makes each one of them by hand. I ended up just buying one for my fridge – can you guess which one?
Dragør is definitely a town I will keep turning back to. In fact my friend Veronika and I have visited a lot, as we both really like the restaurant at the harbour. If you visit Copenhagen then definitely swing by Dragør it's so quant and cute, you wouldn't want to miss it.
After our trip to Dragør we went to Ikea in Taastrup and also had a walk about City 2 (a mall in that area). Such a cozy day!