Heeeeey. Happy New Year! This year is starting out pretty great as I am starting an internship next week (I'm so excited!) and there's other good bits happening too. I figured I would share my goals, hopes and dreams of 2019 with you again, as I quite like writing them down last time. Last year I had four goals and I think I've done pretty well actually… Because I did reach three out of four of the goals – read my 2018 goals and hopes here to see last years goals – can you guess which?
New year, same old me!
I posted this quote on my instagram the other day, and honestly it's so true isn't it? To me it's not a "new year, new you" anymore, no it is a "new year, be you" kinda thing. I don't need to be a new version of myself, I just need and want to be me! I believe in changes and improvements of course, but you can never really be a completely new you, can you? (unless you get like a loooot of plastic surgery done haha) And better yet, would you even want to? Point is I won't be changing myself into something 'new' – I'll just improve some bits and still be the same old me.
Anyway, that was just a little side note I wanted to share as it was on my mind. Here are my main goals, hopes and dreams for 2019!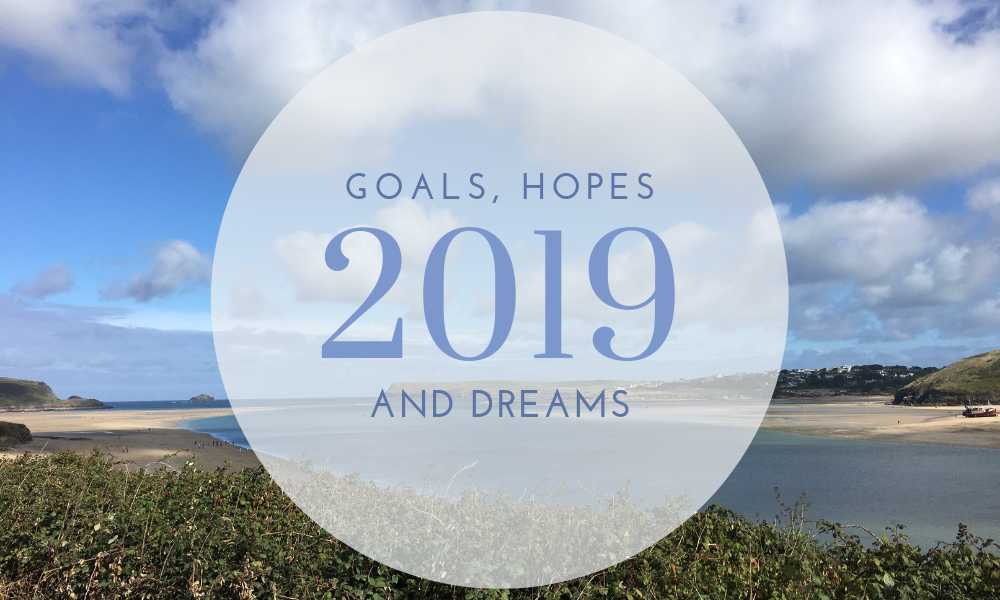 WRITE A BLOGPOST AT LEAST ONCE A WEEK
This year I will post on my blog weekly. Last year was a pretty quiet blog year for me. To be honest I didn't blog half as much as I wanted to, I've still got a few posts in the backlog that I will release at some point. I want to do better this year, be a more consistant blogger and I feel like once a week sounds pretty doable. Also don't think it's like a chore to me, this goal. I love to write, my problem has been that I haven't allowed myself the time I need for it – 2019 is the year where I will schedule ?myself that time!!!!
LAND A FULL-TIME JOB
Since I graduated last August it has been my aim to land a full-time  job – it still is. But that's any recent graduates goal I assume… I just really want to work and use the passion and skills I have. I've been really lucky when it comes to the different courses I've been offered through the government and their partners during my time as a half-unemployed graduate (I do actually have a good part-time job). The latest course I was on was at Google, where I became a 'digital coordinator' – it was such an interesting course! I also got to know some amazing people, both at Google but also at another place called AS3. I currently have an internship at this really cool software company and I am super excited to begin.
DO WEEKLY MEAL PLANS
We've actually been pretty good at sticking to meal plans last year. Of course it's not something someone can stick to 100% as there will always be that one day where you are too ill to cook, or too tired or simply can't be bothered and just end up having a sandwich or a naughty take-away. HOWEVER the majority of the time you (read: I) can actually stick to a meal plan. In November and December we got a little off track with the meal planning, so I want to get back on track this year and really commit! It honestly makes cooking a lot easier too, as I don't have to spend time wondering what to cook or what we've got – this way I know whats what. I'll probably write some more about this subject this year as I find it very interesting and helpful.
MORE WALKS WITH  MATT
I'd love to go on more walks around the city / country with Matt this year 
 Like, we could jump on the train to Klampenborg and walk in the beautiful forest or along the beach there, or just in the parks here in Copenhagen, or even walks around our neighbourhood. I hope Matt will be up for this as it will do us both some good! Plus it's some more alone time together ?
What are your goals for the year ahead? 
✨